IDology Protects Online Gaming Market with Robust KYC/AML Solution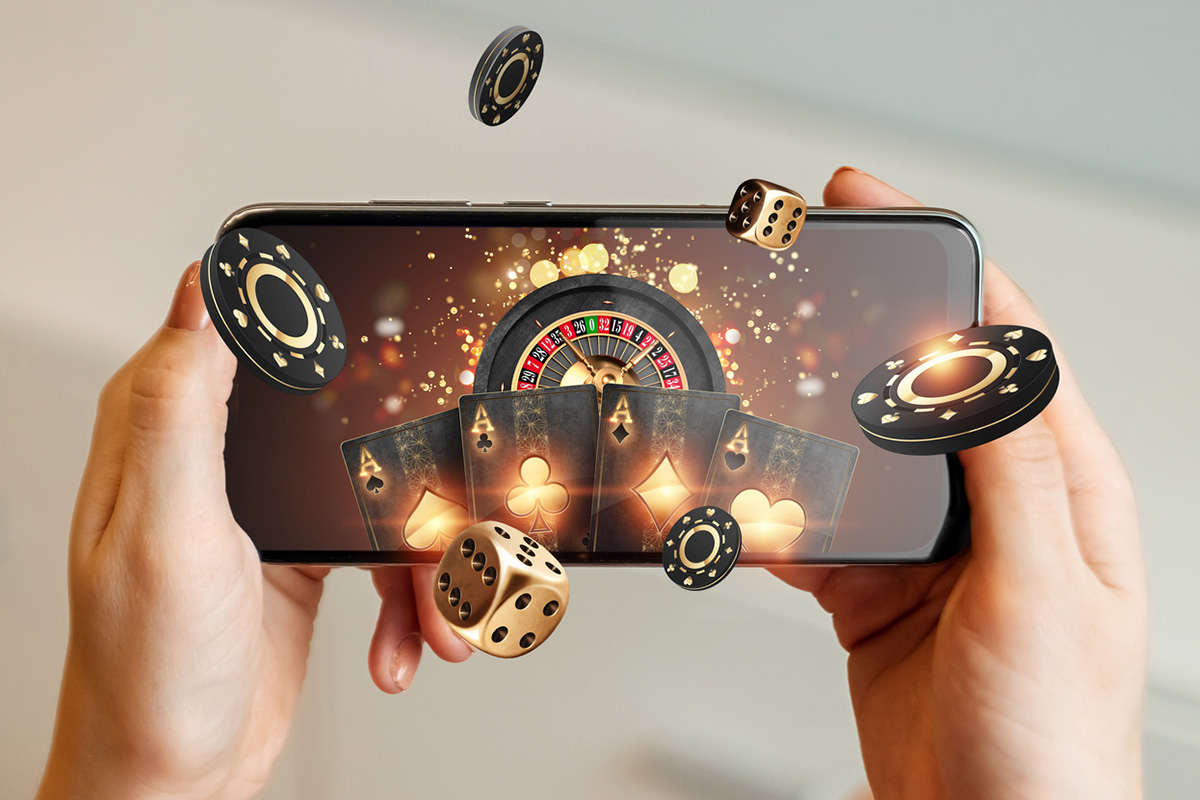 IDology, a leading identity verification provider in the US for over 20 years, announced an expanded portfolio of gaming solutions designed to optimize player acquisition, loyalty, and revenue while fortifying operators against fraud and money laundering through strategy and automation, ensuring compliance with both state and federal regulations.
With the gaming industry facing an increasingly complex regulatory landscape, IDology's full-lifecycle AML compliance solutions come at a pivotal time. IDology's expertise addresses these challenges head-on, ensuring that operators can focus on growth without compromising on security, compliance, or the customer experience.
IDology's enhanced gaming solution includes:
Expanded Data Coverage and Increased Pass Rates: Comprehensive access to new data sources ensures more customers, including thin-file and hard-to-identify populations, can be successfully verified and onboarded at a higher level of speed and accuracy. Robust and reliable age verification checks simplify compliance procedures, while protecting underage individuals from creating accounts and placing bets.
Step-Up Verification: Patented technology automates in-line authentication of government-issued IDs to increase acquisition and enhance the customer experience using a global document library covering all 196 countries and territories with over 8000 document types. Forensic and CVML tests ensure detection of expired, stolen, forged, and tampered with IDs, while biometric protection with a simple ID to selfie face match provides an added layer of identity assurance.
Orchestration and Contactability: Full stack orchestration of a player's identity journey by IDology. Technology solution for the implementation of customizable workflows for onboarding and cost optimization that assert contactability of player through every step of the workflow while building ROI.
PEPs and Sanctions Screening: Comprehensive checks against 450+ global sanctions lists, including individual country, OFAC, Interpol, and UN Sanctions, during onboarding and beyond, for continuous monitoring and risk assessment without human intervention. Advanced algorithms and match filters ensure accuracy and reduce false positives.
Fraud Prevention: Tenured fraud prevention solutions for identifying and managing risk in-line including Velocity Rules engine and Fraud Consortium of more than 15 million attributes, preventing piracy, multi-accounting, unfair gameplay, bonus abuse, account take-over and chargeback fraud. All backed by ML and dedicated Fraud Analyst support to keep operators proactive in their fraud mitigation needs.
End-to-End Compliance: Comply with state and federal regulatory requirements and promote responsible gaming with a comprehensive, full-lifecycle compliance and risk management ecosystem—all with one provider.
"Today's gaming landscape presents both remarkable opportunities and significant challenges for operators. As criminal techniques evolve, so must our strategies to combat them. We understand the complexities faced by the gaming industry and have dedicated ourselves to building robust, sophisticated solutions that prioritize both user experience and regulatory compliance. In this era of rapid online expansion, we're proud to empower operators to tap into new growth opportunities confidently and securely," Heidi Hunter, Chief Product Officer at IDology, said.
UNITED KINGDOM TO HOST 2024 PUBG MOBILE GLOBAL CHAMPIONSHIP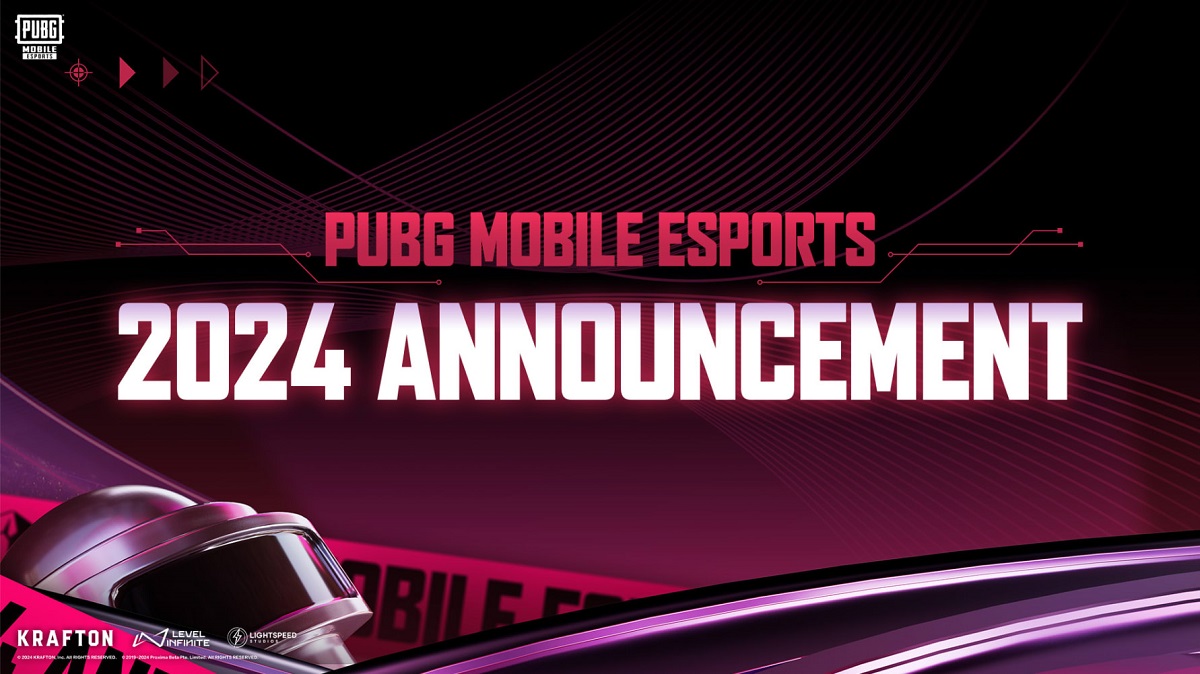 Reading Time:
< 1
minute
PUBG MOBILE Esports is thrilled to announce that the 2024 PUBG MOBILE Global Championship (PMGC) will be held in the UK, taking place live next December with a $3 million prize pool. The first time a major PUBG MOBILE event has been hosted in the UK, this tournament will bring local fans a unique opportunity to see the very best skill that the world has to offer. This news comes ahead of this year's 2023 PUBG MOBILE Grand Finals in Istanbul.
James Yang, Senior Director of PUBG MOBILE Global Esports, announced the news during the opening ceremony of the 2023 PMGC Grand Finals, with the exact UK location to be revealed at a later date. This is the first time a major PUBG MOBILE event has been held in the country and the first in Western Europe since 2018.
The highlight of the PUBG MOBILE Esports calendar, the PMGC brings together dozens of teams from around the world to compete in the ultimate showcase of talent. This year's Grand Finals are taking place this weekend in Istanbul, Türkiye, where the final sixteen teams remaining in the competition will battle it out to become PUBG MOBILE World Champion.
Joining next year's PMGC in the top tier of PUBG MOBILE Esports events, as well as next year's midseason tournament in Riyadh, Saudi Arabia, is the PUBG MOBILE Global Open (PMGO), which will take place in Brazil throughout March and April 2024 and feature a $500,000 prize pool.
Xsolla and GamesBeat Announce Global 2024 Tour Partnership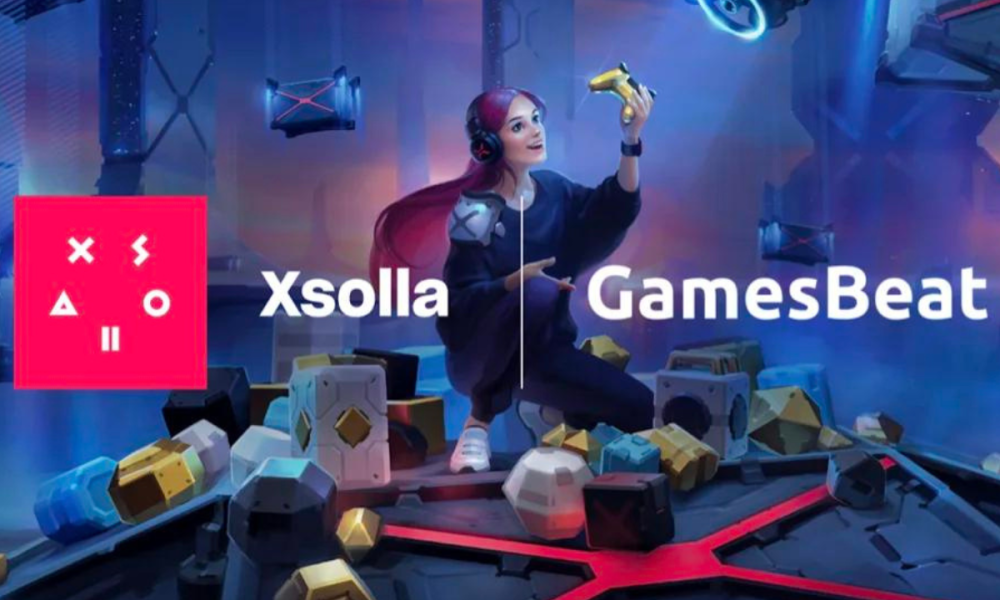 Xsolla, a global video game commerce company, ​ is excited to announce its partnership with VentureBeat and GamesBeat, a premier source for tech news and events, for its upcoming 2024 Global Tour. The Global 2024 Tour brings an exciting series of events to cities worldwide.
This collaboration between Xsolla, and GamesBeat, marks a significant milestone in the gaming industry. The tour is set to kick off in Austin, Texas, at the renowned SXSW festival, showcasing a commitment to connecting industry leaders and enthusiasts from around the globe.
The 2024 Global Tour promises to be a melting pot of ideas, featuring prominent figures from the gaming and tech industries. As the tour progresses, it will extend across four more locations including various cities in Europe and APAC, offering a dynamic platform for networking, knowledge sharing, and exploring the latest gaming technology and commerce trends.
Details regarding additional cities and dates will be announced, highlighting the tour's potential to draw a diverse audience, including game developers, publishers, and tech enthusiasts.
"We are excited to embark on the Global 2024 Tour with GamesBeat, bringing together the gaming community's brightest minds and most passionate voices," said Berkley Egenes, Chief Marketing and Growth Officer at Xsolla. "We aim to share insights and foster a dialogue that propels the industry forward. Including diverse voices and perspectives, especially through our Women in Gaming initiative, is a testament to our commitment to providing equal access to games and technology for everyone around the world.."
The tour's emphasis on diversity and inclusion is further exemplified by the partnership between Women in Gaming and Diversity & Games at GamesBeat events in 2024. This initiative underscores the commitment to creating a more inclusive gaming environment.
In addition to the tour, GamesBeat will offer live quarterly updates, enhancing the community's engagement with the evolving gaming landscape. These innovative strategic media partnerships are made possible through the thoughtful and creative process with VB Lab, which focuses on creating the right opportunities for its partners.
"The collaboration with Xsolla for the Global 2024 Tour represents a significant milestone for GamesBeat," said Gina Joseph, Chief Strategy Officer of VentureBeat. "Our journey through cities like Austin signifies more than just an event; it celebrates the gaming community's diversity, creativity, and potential. Through our live streams, quarterly updates, and thought leadership series, we aim to provide unparalleled value and insights to all stakeholders in the gaming ecosystem."
Complementing these efforts, Xsolla will release insightful quarterly reports, offering a deep dive into the latest trends and developments in the gaming industry. These reports, VB spotlight webinars, and exclusive content from GamesBeat will provide a comprehensive view of the industry's trajectory, enriching the dialogue and insights shared throughout the Global 2024 Tour.
Nordcurrent turns players into fashion designers with UGC marketplace
Reading Time:
2
minutes
Developer and publisher Nordcurrent has released a revolutionary update to its leading mobile fashion game, Pocket Styler, with the launch of a new creator platform, Pocket Styler Studio. The digital platform allows players to work like real-life fashion designers to create clothing, shoes and accessories to their exact specifications. Once finished, digital designers can market their creations under their own 'designer label' name and sell them in-game to millions of Pocket Styler's players in return for in-game currency, which has never been possible in a mobile fashion game before.
The gaming skins market is a multi-billion dollar industry, with almost 50% of players buying skins with in-game currency and around 40% buying skins with real money, according to Newzoo. But, conceptualising, drawing and polishing collections takes time, and even with Nordcurrent artists supplying over 100 items every couple of weeks, Pocket Styler players still had a thirst for more items inspired by current fashion, movies, and celebrity looks, thus limiting the time players were spending in the game and subsequently Nordcurrent's revenue.
The integration of user-generated content into Pocket Styler has revolutionized the in-game design process. It has provided players with a wider range of options to choose from while also allowing them to earn in-game currency. This feature has also addressed the creative burden faced by game artists and developers who previously struggled to keep up with the demand for fresh content. Designers now upload over 2,000 original items into the game every day, adding nearly 300 times more content than before the launch of Pocket Styler Studio.
Victoria Trofimova, CEO of Nordcurrent, said: "'With over 100,000 daily active users, Pocket Styler is one of the world's most popular fashion games, and now one of the most advanced thanks to the introduction of Pocket Styler Studio. It provides a platform for creators to become professional digital fashion designers who can build their brands and promote their designs globally.
"By empowering players and letting them design and sell their clothing, we hope to inspire the next generation of fashion designers while supporting them as active contributors to the game they love, helping us form a community of designers who play a genuine part in making the game even better."
Pocket Styler Studio has been in beta since February. Currently, over 1,000 designers are creating items for the game, and another 5,000 designers are expected to upload daily in the first year of launch, creating trillions of outfit combinations and millions of new looks submitted weekly. Nordcurrent is also testing the option of designers earning real currency from their designs in the future.
Designs are saved into a designer's profile until they are ready to be marketed. Once on sale, individual designers can track their brands' success by 'Publishing' items and assessing how many sell. Players can choose a name for their designer label and earn 'Gems', the in-game currency, for every item sold to other players. Pocket Styler Studio is available globally; players must have Pocket Styler installed on their phones and have a free Nordcurrent ID to use Pocket Styler Studio, which can be accessed through a browser.
Launched in May 2021, Pocket Styler is based on attending different in-game events, creating looks based on the criteria of the events, submitting those looks, getting scores, and competing with other players to become "trendsetters" and climbing on top of the leaderboard. The game has 21 million downloads, with 100,000 players spending 10,000 hours on the app and giving 10 million votes to outfits daily.