SCCG Management Announces Strategic Partnership with SSTrader the Next-Gen Sports Analytics and AI-powered Predictions Platform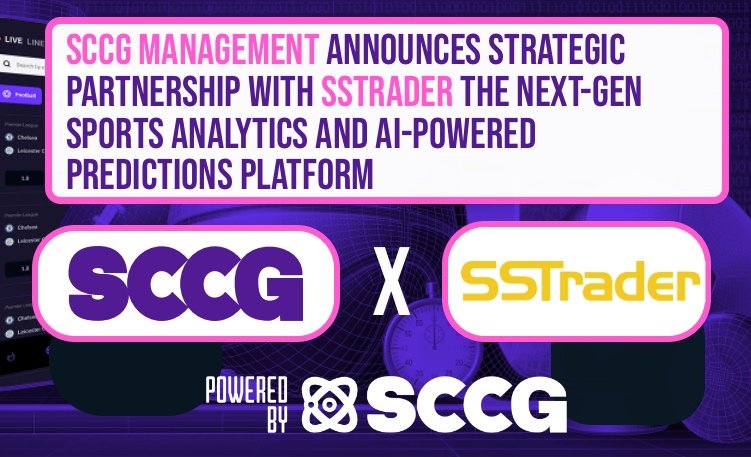 SCCG Management, the leading management advisory firm in the gambling industry, is excited to announce its partnership with SSTrader, a state-of-the-art AI-powered sports analytics platform that is set to redefine sports betting. This collaboration marks a significant step forward in the sports betting industry, combining SCCG's global influence and expertise with SSTrader's innovative technological solutions.
Stephen Crystal, CEO of SCCG Management, said, "At SCCG, we pride ourselves on identifying and partnering with the most groundbreaking ventures in the gambling arena. SSTrader's unique platform, which merges the complexities of big data, AI, and machine learning, represents the future of sports betting.  In addition, we believe their proprietary AI-powered chatbot is a first-of-its-kind customer engagement and retention tool, set to take the industry by a storm. We're thrilled to be part of their journey and to provide them with unparalleled access to global markets through our extensive network."
Boris Chaikin, Strategic Advisor and Partner at SSTrader expressed his enthusiasm for the partnership, stating, "We are honoured and humbled to have the ability to work with SCCG at this early stage of our development. The assistance we expect to receive is instrumental in the development of our team's product and vision. We look forward to tapping into SCCG's unrivaled industry network for early market penetration and further technological development in the sports betting space."
With SCCG Management's global offices located in every corner of the world, and its position as the top-tier advisory firm in the gambling industry, SSTrader is poised to expand its reach and disrupt traditional sports betting experiences.
Epoxy.ai receives multi-million dollar investment led by SeventySix Capital and Andover Capital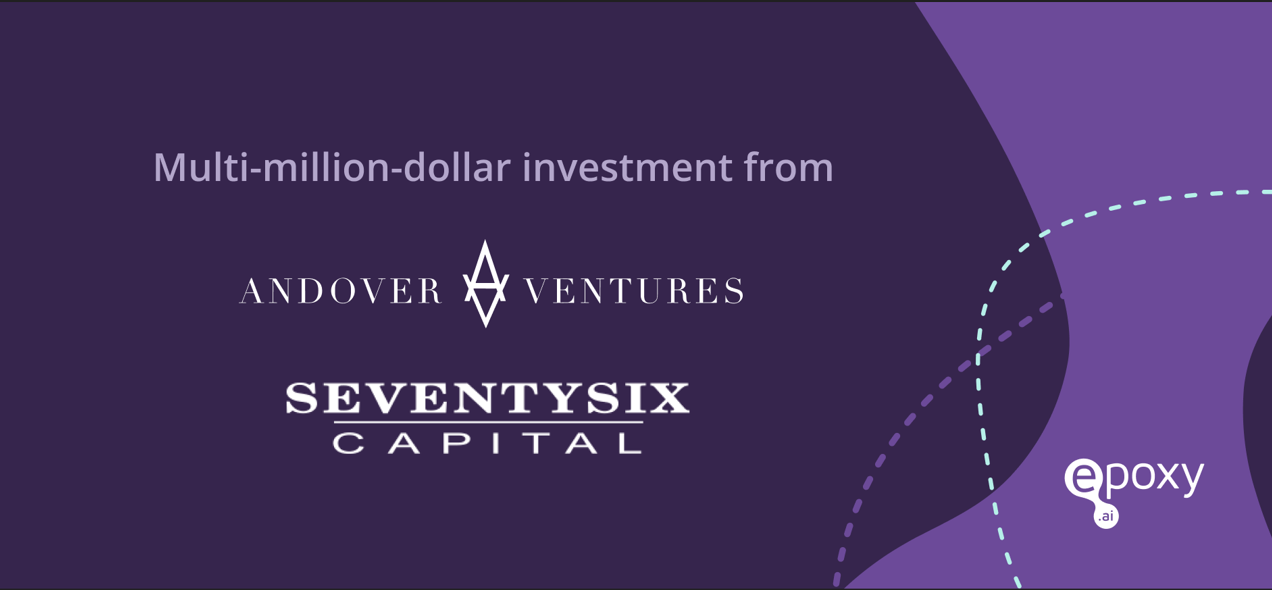 Epoxy.ai, the leading AI and ML personalisation software provider in the sports betting industry, has confirmed that it has secured a multi-million-dollar investment round led by existing investor SeventySix Capital, Andover Ventures, with several other investment funds also participating.
Epoxy.ai is an AI and ML based personalization technology company providing tools that help sports leagues, betting companies and media entities develop new forms of customer acquisition, engagement and retention. This investment will enable the global expansion of its customizable experiences powered by AI and ML.
With a combination of off-the-shelf plug and play components, as well as a suite of licensable and easily integrated API's, Epoxy.ai has established itself as one of the market's most advanced AI-based engagement platforms, servicing the likes of AWS, Kambi, Playtech and NASCAR.
In recent weeks Epoxy.ai has also announced the launch of its SmartPicks, the industry's first one-to-one plug and play personalized betting offering with major operator group betPARX in the US. SmartPicks utilizes AI to quickly enable one-to-one personalized bets for customers, giving unique bet suggestions based on a wide variety of variables.
Epoxy.ai will be expanding its offerings in sports betting and venture into iGaming and media and expects to announce further significant investors in its latest funding round in the coming weeks.
"As part of our latest funding round, we're delighted to secure investments from both SeventySix Capital and Andover Ventures," stated Chris Reynolds, co-founder and CEO of Epoxy.ai, "While we're only at the start of our journey, it is an incredible vote of confidence in our cutting-edge technology and we're confident that our understanding of AI and ML technologies will allow us to bring unmatched engagement to partners."
"We've continued to invest and now lead this round because Epoxy.ai has proven to be one of the most innovative technology companies in the sports betting industry," commented Wayne Kimmel, Managing Partner of SeventySix Capital. "Chris and Jason are forward-thinking entrepreneurs who are building the future of sports betting and beyond."
"Epoxy.ai has an excellent management team and a proven product already that stands apart." stated Andover Ventures. "We're delighted to back them with our investment and look to work together to progress to the next level. It's an exciting time to be involved in the AI world, and we are sure that Epoxy.ai will push its betting and gaming products to new heights."
Esports Technologies Files Patent for Artificial Intelligence-Powered Real-Time Odds Modeling & Simulation System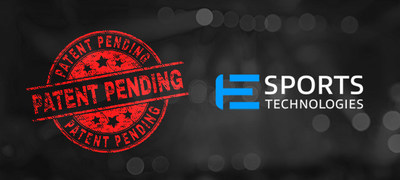 Esports Technologies, Inc., a leading global provider of advanced esports wagering products and technology, announced today that it has filed a provisional patent application for a technology that uses artificial intelligence to generate odds models for use in a betting algorithm for esports tournaments and various stages of a tournament.
The system uses machine learning and advanced quantitative methods to generate odds instantly for any number of esports match and tournament types, as well as for different stages of the match or tournament for proposition bets, and a variety of betting markets. The filing contemplates a system where bettors can wager on teams throughout a tournament and while games are being played. Examples of bets that could be made with this technology include which team will place in the top three, or outside the top five, or what round the team will make it to.
Bart Barden, COO, Esports Technologies, said, "I'm extremely proud of our quant and modeling team, which continues to develop potential industry-leading data solutions. Harnessing cutting-edge modeling and artificial intelligence to create the technology for this planned next-generation wagering tool demonstrates our commitment to innovation and our focus on the needs of esports enthusiasts and bettors everywhere. We continue to advance and innovate the esports wagering experience for customers."
This technology is the latest addition to Esports Technologies' portfolio of advanced wagering offerings. In June 2021, the company filed a patent covering a proprietary live streaming technology that integrates sports and esports wagering across many of the most popular streaming platforms, including Twitch, YouTube, Facebook Gaming, and Hulu, among others.
Powered by WPeMatico