NOVOMATIC & PARIMAX ANNOUNCE HISTORICAL HORSE RACING JOINT DEVELOPMENT PARTNERSHIP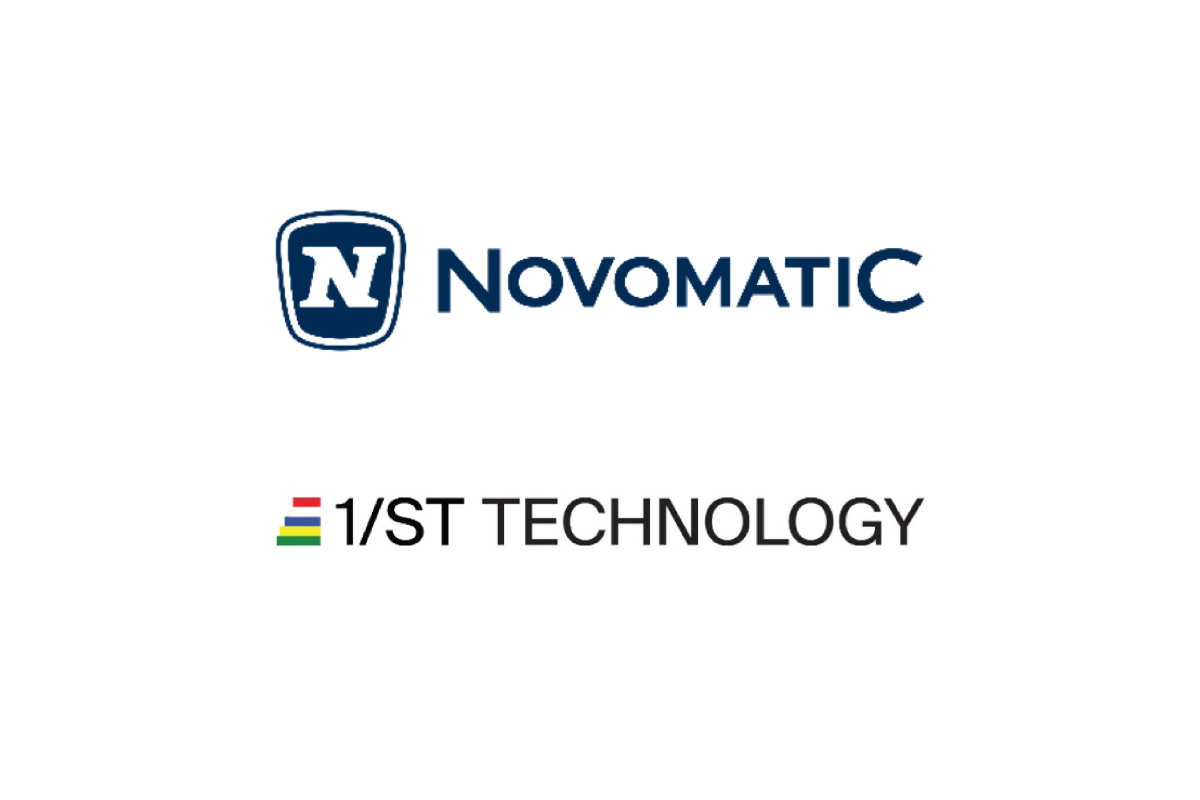 NOVOMATIC, one of world's largest gaming technology suppliers and operators, and 1/ST TECHNOLOGY – a wholly owned entity of The Stronach Group, a global leader in Thoroughbred horse racing, pari-mutuel and fixed-odds wagering platform solutions – today announced a joint development partnership between NOVOMATIC and 1/ST TECHNOLOGY's subsidiary, PariMAX, a historical horse racing platform provider powered by 1/ST TECHNOLOGY's AmTote pari-mutuel technology.
This partnership will bring NOVOMATIC's portfolio of titles to new markets on PariMAX's historical horse racing platform in the U.S. Furthermore, NOVOMATIC and PariMAX aim additionally to pursue other markets outside the U.S., subject to regulatory, technical and commercial feasibility, leveraging NOVOMATIC's extensive, world-wide production facilities and distribution channels.
Rick Meitzler, CEO of NOVOMATIC Americas, commented: "We are pleased to work with PariMAX to be able to offer our library of games to new customers, through the historical horse racing platform. This fantastic partnership will enable us to open new markets as well as to grow our business in this segment."
Paul Williams, CEO of 1/ST TECHNOLOGY, commented: "We are happy to partner with NOVOMATIC to bring some compelling new offerings to historical horse racing abroad and domestically. Together we can continue to prove that fully leveraging pari-mutuel wagering and horse racing content can succeed in growing the market for the benefit of the horse racing industry."
PointsBet and 1/ST TECHNOLOGY Announce Partnership to Grow Horse Racing in the United States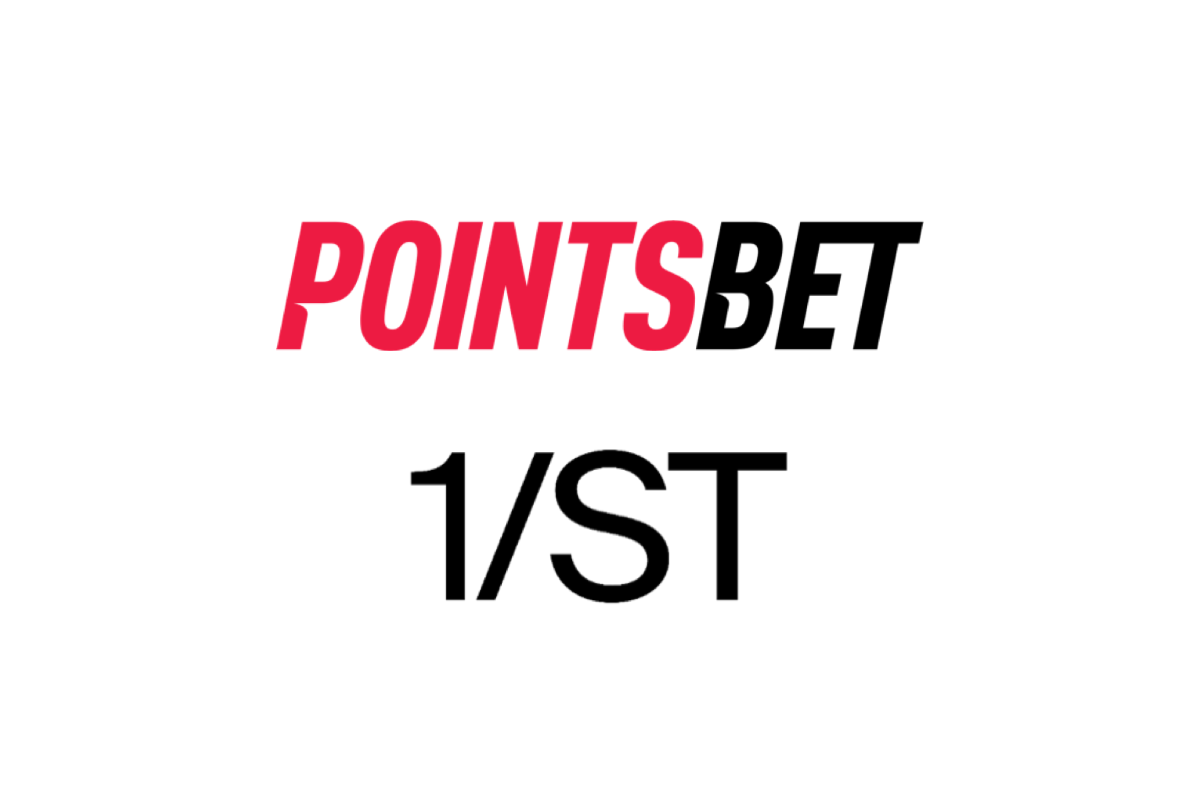 Premier Turf Club, LLC, a wholly owned subsidiary of PointsBet USA Inc., today announced a partnership agreement with 1/ST TECHNOLOGY, a business division of The Stronach Group ("TSG"), North America's dominant Thoroughbred horse racing company. The agreement encompasses 1/ST's broad portfolio of products and services including 1/ST BET, Xpressbet, Monarch Content Management, and AmTote International. 1/ST Technology's AmTote, Xpressbet, and 1/ST BET brands are world leaders in pari-mutuel tote and ADW technologies.
Key features of the deal include:
PointsBet and 1/ST Technology will collaborate on integration and launch of the one-of-a-kind 1/ST BET online horse wagering product in US jurisdictions where Advance Deposit Wagering (ADW) is permitted.
Deeply aligns the companies and drives vertical integration across key components of ADW – product, tote, and content management – serving to enrich the PointsBet offering and introduce new bettors to American horseracing.
Racing customers of 1/ST TECHNOLOGY's currently operated brands, Xpressbet and 1/ST BET, will be introduced to the world of Sports Betting and iCasino via PointsBet products through this unique marketing partnership.
The agreement encompasses a wide range of services and synergies across the companies which is set to deliver a fully integrated, white-label horse betting experience to PointsBet customers.  The partnership marks the first time in the United States that a tier-one sports betting company and horse racing company have aligned to power an independently owned and licensed ADW operator.
1/ST BET is a revolutionary multi-featured app with an algorithm based handicapping tool and a fully configurable UI/UX created to introduce new customers to horse racing and betting, as well as support for the most advanced horse racing bettors. The 1/ST BET app was developed to make handicapping and betting fun and intuitive.  Its goal is to educate customers to make smarter bets, engage with the sport of horse racing, and complement the on-track visuals and wagering experience. 1/ST BET was successfully launched nationally in May 2019.
Regarding the strategic partnership announcement, PointsBet Group CEO Sam Swanell commented: "Today marks a pivotal moment in the evolution of our US expansion strategy. Horse racing has a unique role to play alongside sports betting in the United States, and despite already generating over US$6.5 billion per annum in industry online handle, we consider it an attractive category on the cusp of further expansion on the back of the ongoing shift from brick and mortar to digital. With PointsBet's mature market Australian racing expertise, and now a strategic partner in 1/ST TECHNOLOGY that provides us with a market leading portfolio of racing products and services, we can introduce new and existing customers to a dynamic and interactive PointsBet branded horse betting experience. This will be supported through cost effective offers and marketing, along with the utilization of our extensive US sports betting database."

Paul Williams, Chief Executive Officer, 1/ST TECHNOLOGY, added: "1/ST TECHNOLOGY is excited to be partnering with the truly innovative team at PointsBet to bring the great sport of horse racing to a growing customer base across US markets.  We are uniquely aligned on a superior product vision as well as the value that this relationship brings to our collective organizations and horse racing industry stakeholders at large."
Powered by WPeMatico
1/ST TECHNOLOGY & AMTOTE AGREE MILESTONE MULTI-YEAR WAGERING DEAL TERMS WITH BIRMINGHAM RACE COURSE & VICTORYLAND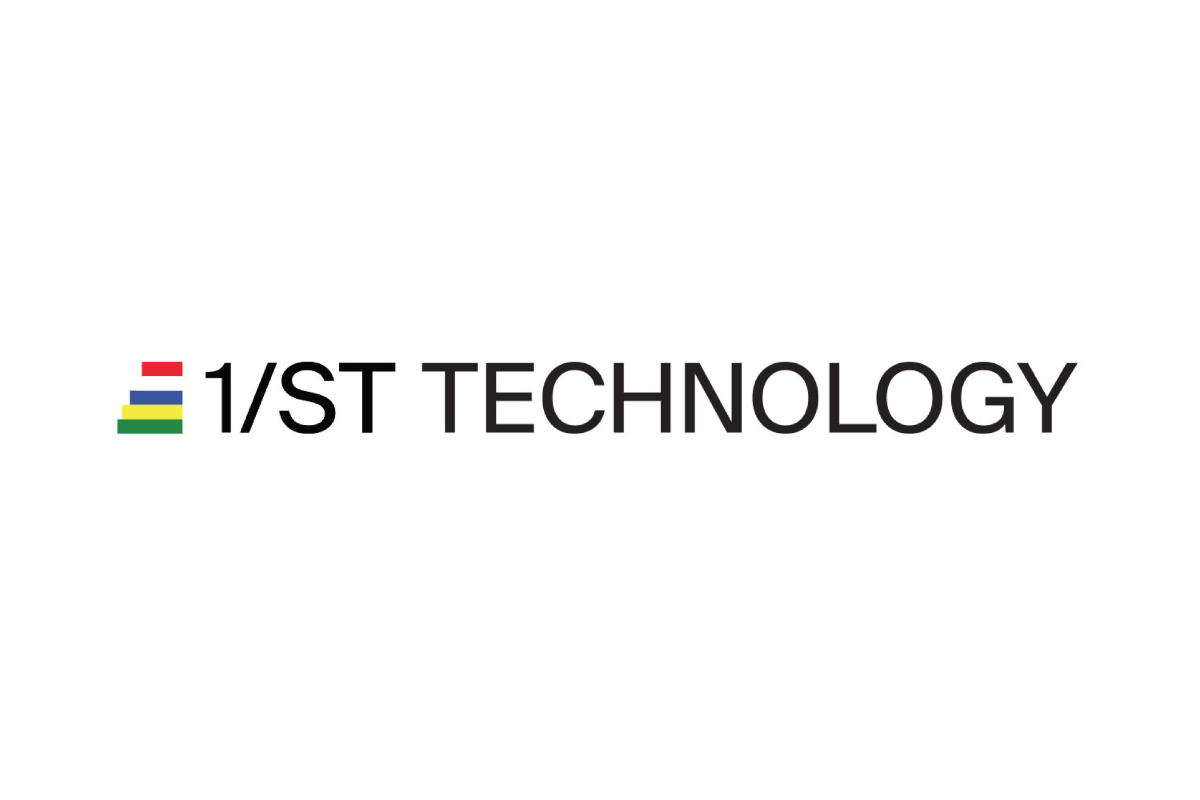 Birmingham Race Course in Birmingham, Alabama and VictoryLand in Shorter, Alabama have signed a long-term totalisator services agreement for pari-mutuel wagering with AmTote International, a product of 1/ST TECHNOLOGY – horse racing's largest and most innovative racing and gaming company, and the leading wagering technology company in the U.S.
This multi-year, totalisator services agreement sees Birmingham and VictoryLand migrate from their current totalisator provider to AmTote in April 2022, with the provisioning of 1/ST TECHNOLOGY AmTote products and services to these popular Alabama facilities.
The deal arms Birmingham and VictoryLand with a host of best-of-breed technologies and services, designed to enhance the betting experience for its customers. These include the underlying totalisator platform and accompanying race-day control services, retail POS betting terminals, self-service betting kiosks and mobile betting applications.
The wider initiative to continue improving existing products and develop new technologies aimed at digitizing the retail space is a key component of 1/ST TECHNOLOGY's modus operandi. While a linked-up, customizable approach is now available for its partnering racetracks, thanks to services which also add the ability to leverage mobile betting via AmTote's robust platform. Ultimately, through astute management and fast deployment, 1/ST TECHNOLOGY intends to secure the sustainability of high-class horse racing, breathing new life into a popular legacy sport for a sophisticated modern-day audience.
1/ST TECHNOLOGY's world-class products – AmTote, Xpressbet, 1/ST BET, XB SELECT, XB NET, PariMAX and Betmix – are among the most trusted names in gaming, technology, and horse racing. AmTote technology and services host the majority of racetrack operators in North America and are currently in operation at Santa Anita Park, Gulfstream Park, Saratoga Race Course, Belmont Park, Aqueduct, and Woodbine, among many others, and process more than $18 billion in pari-mutuel and fixed-odds wagering around the world each year.
Keith Johnson, Chief Revenue Officer at 1/ST TECHNOLOGY, commented: "We are thrilled to earn the business of Birmingham Race Course and VictoryLand as new AmTote totalisator customers, and are excited to work with their teams as they evolve their wagering paradigm and technology with us.  We look forward to continuing our relationship with Dr. Benefield and his team in Alabama for years to come.
"Our next-generation AmTote wagering platform will play a key role as 1/ST TECHNOLOGY continues to deliver against its mission to expand opportunities for innovation, new revenue opportunities, and diversification across 1/ST Group's racing and gaming verticals."
Dr. Lewis Benefield, CEO at Jefferson County Racing Association, Inc. and Macon County Greyhound Park, Inc., added: "We are excited to begin this new relationship with 1/ST TECHNOLOGY and AmTote as we partner to modernize our operations at Birmingham Race Course and VictoryLand. Partnering with the leading wagering technology provider in racing and gaming will give our customer base a new exciting experience."
Powered by WPeMatico
PARIMAX PENS NEW MULTI-YEAR AGREEMENT WITH BIRMINGHAM AND VICTORYLAND RACETRACKS
PariMAX Holdings, a core division of leading North American technology provider 1/ST TECHNOLOGY, has renewed its long-term agreements with Birmingham Race Course and VictoryLand in Alabama.
The strategic partnership sees all parties put their collective shoulders to the wheel around PariMAX's renowned Totalisator ("tote") platform and its Historical Horse Racing (HHR) pari-mutuel wagering terminals for patrons at these historic racing venues. The new deal continues a rich heritage of successful collaboration which has been in force since 2018, improving fan engagement and returning value to horse racing stakeholders in an increasingly competitive wagering and entertainment landscape.
In the past four years, Birmingham and VictoryLand have become increasingly popular with audiences for their historical racing terminals, as well as traditional live and simulcast wagering solutions. Customers can choose to play on terminals which draw from a deep well of historical racing data, statistics and archive video footage to produce pre-recorded races in a format appealing to gaming-oriented consumers while corresponding with the fair and familiar pari-mutuel betting model.
Considering the unique challenges of the pandemic and its challenging economic ripple effect, HHR's rapid-fire on-demand betting opportunities have been pivotal to maintaining local employment .  Accordingly, pari-mutuel HHR gaming terminals have bolstered the status of these two local venues as attractive retail and entertainment destinations.
PariMAX HHR games distinctively utilize an actual production totalisator system via their 1/ST TECHNOLOGY sister company AmTote, the industry's leading totalisator and pari-mutuel wagering company. Today's state-of-the-art platform is the same one that hosts the vast majority of pari-mutuel wagering on live horse racing in North America. This natural synergy allows PariMAX to authentically build HHR games that are 100% pari-mutuel, running off the same bet types and regulatory rules as those used in live horse racing today. Nor are there any deviations in underlying odds, payout, breakage or commingled pools settlement calculations, tracking what exists in live racing pari-mutuel models today, and thereby delivering unparalleled authenticity, familiarity and trust among regular racing fans. 
Keith Johnson, Chief Revenue Officer at 1/ST TECHNOLOGY, said: "Having pioneered Historical Horse Racing in the great State of Alabama together, the team at PariMAX is proud and excited to continue our successful long-term relationship with Birmingham Race Course and VictoryLand as the provider of Historical Horse Racing pari-mutuel games to their continued growing patronage in Alabama."
"Uniquely, PariMAX also pays back a percentage to each host racetrack for every single wager placed, using each respective track's historical races. This is akin to the simulcast live horse racing host fee structures, in addition to paying horse racing industry stakeholders for the requisite historical race information data."
Dr. Lewis Benefield, Chief Operating Officer at Birmingham Race Course, added: "PariMAX has been a great partner in our Historical Horse Racing endeavours and with us from the very outset, providing great products for our patrons that have helped us sustain and grow our local businesses and jobs. We look forward to continuing that success with PariMAX for years to come."
1/ST TECHNOLOGY's world-class products, spearheaded by divisions such as PariMAX, rank among the most trusted names across gaming, technology, horse and greyhound racing. AmTote's technology and services already play host to the majority of racetrack operators in North America – and are currently in operation at Santa Anita Park, Gulfstream Park, Saratoga Race Course, Belmont Park, Aqueduct and Woodbine, alongside many others, processing more than $18 billion in pari-mutuel and fixed-odds wagering around the world each year.
Powered by WPeMatico