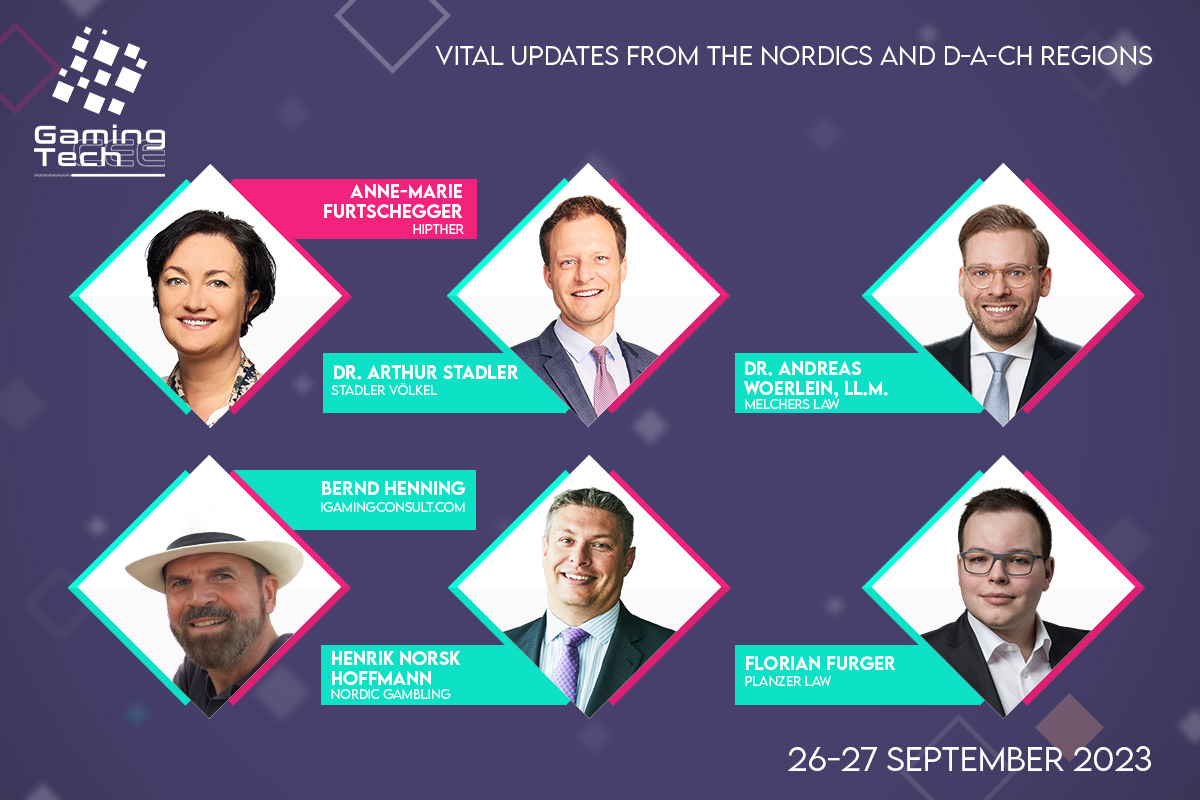 Reading Time:
2
minutes
GamingTech CEE is around the corner, taking place on September 26-27, 2023, at the prestigious Ritz Carlton Budapest. The leading event for exploring the latest tech innovations in the gaming industry within the Central and Eastern European (CEE) region promises to be a game-changer, featuring panel discussions on a wide range of topics.
The ultimate destination for industry professionals, innovators and enthusiasts, GamingTech CEE – brought to you by the #hipthers – offers a unique opportunity to gain a deeper insight into how the gaming industry is evolving within the region. With a focus on compliance, innovation, and networking, this event offers a platform for industry professionals and enthusiasts to stay ahead in the dynamic world of gaming technology.
This year's event will feature a panel discussion focusing specifically on recent developments in the Nordics and D-A-CH (Germany, Austria and Switzerland) region. The "Vital updates from the Nordics and D-A-CH regions" panel promises to be an enlightening session moderated by Anne-Marie Furtschegger, Public Affairs Consultant & Advisor at Hipther. Bringing together industry experts, legal professionals and representatives from regulatory bodies, the panel will share crucial updates and insights from the gaming industry.
The Nordics and D-A-CH regions are renowned for their dynamic regulatory environments and significant roles in shaping the gambling industry landscape. The panel will take a deeper look into the regulatory frameworks, recent legislative changes and emerging trends that are influencing the gambling industry in these regions.
The discussion will also address the recent issue of loot boxes, exploring whether they should be subjected to gambling regulation and the potential risks for providers, such as the need to refund money to players, as seen is Austria and Germany due to unlicensed games of chance offerings.
Panelists
Arthur Stadler – Attorney and Founding partner at STADLER VÖLKEL Attorneys at Law
Andreas Woerlein, LL.M. – German attorney at Melchers Law
Bernd Henning – CEO at iGamingConsult.com
Henrik Norsk Hoffmann – Partner at Nordic Gambling
Florian Furger – Junior Associate at PLANZER LAW
Beyond the general overview of recent changes, the discussion will look into licensing requirements, responsible gambling initiatives, advertising regulations and the evolving approach to online gambling. The panelists will provide valuable insights into regulatory updates and their implications for operators and industry stakeholders. Attendees will also have the opportunity to ask questions from the panelists, gaining a personalized insight into the regional landscape.
Register to the event
GamingTech CEE is more than just a conference; it's a platform for networking, knowledge sharing, and fostering collaborations in the gaming technology sector. Attendees will have the chance to connect with industry leaders, explore cutting-edge innovations, and gain a competitive edge in this rapidly evolving industry.
Registration is still open for those interested in joining this and other enlightening discussions and being part of the GamingTech CEE experience. Register for the conference now or find out more about GamingTech CEE on the official website.