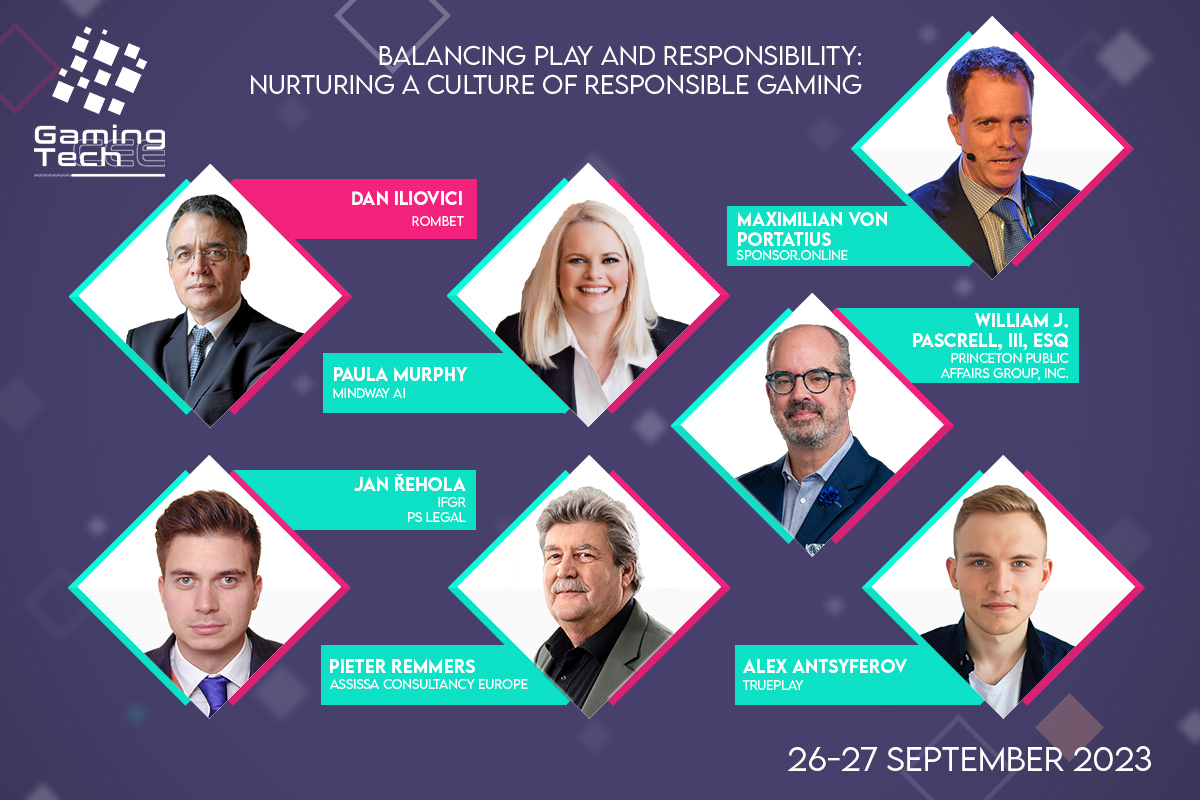 Reading Time:
2
minutes
GamingTech CEE is around the corner, taking place on September 26-27, 2023, at the prestigious Ritz Carlton Budapest. The leading event for exploring the latest tech innovations in the gaming industry within the Central and Eastern European (CEE) region promises to be a game-changer, featuring panel discussions on a wide range of topics.
The ultimate destination for industry professionals, innovators and enthusiasts, GamingTech CEE – brought to you by the #hipthers – offers a unique opportunity to gain a deeper insight into how the gaming industry is evolving within the region. With a focus on compliance, innovation, and networking, this event offers a platform for industry professionals and enthusiasts to stay ahead in the dynamic world of gaming technology.
The "Balancing Play and Responsibility" panel discussion is a highlight of this year's event. Moderated by Dan Iliovici, Vice President at Rombet, it will bring together a diverse group of experts, including industry leaders, psychologists, and gaming community representatives. The aim is to shed light on responsible gaming practices, player well-being, and the creation of a healthy gaming environment.
In today's digital age, it seems that mental health is becoming increasingly problematic. The continually evolving gaming landscape is also faced with this concern, therefore responsible gaming has become a critical focus. It is not only a moral responsibility but also an essential requirement for long-term success and sustainability of the gaming industry.
Panelists
Paula Murphy – Business Development Manager at Mindway AI
William J. Pascrell, III, Esq – Partner at Princeton Public Affairs Group, Inc.
Alex Antsyferov – CBO at Trueplay
Pieter Remmers – CEO at Assissa Consultancy Europe
Jan Řehola – Director at IFGR and Partner at PS Legal
Maximilian von Portatius – Co-founder and Managing Director of SPONSOR.ONLINE
The panel discussion will cover a wide range of topics, including player education, mental health support, game design principles, and regulatory measures aimed at ensuring player protection and responsible gaming practices. Participants will have the opportunity to learn from industry experts, psychologists, and gaming community representatives and also to ask questions from the panelists, providing further insight into specifics of the topic.
Register to the event
GamingTech CEE is more than just a conference; it's a platform for networking, knowledge sharing, and fostering collaborations in the gaming technology sector. Attendees will have the chance to connect with industry leaders, explore cutting-edge innovations, and gain a competitive edge in this rapidly evolving industry.
Registration is still open for those interested in joining this and other enlightening discussions and being part of the GamingTech CEE experience. Register for the conference now or find out more about GamingTech CEE on the official website.