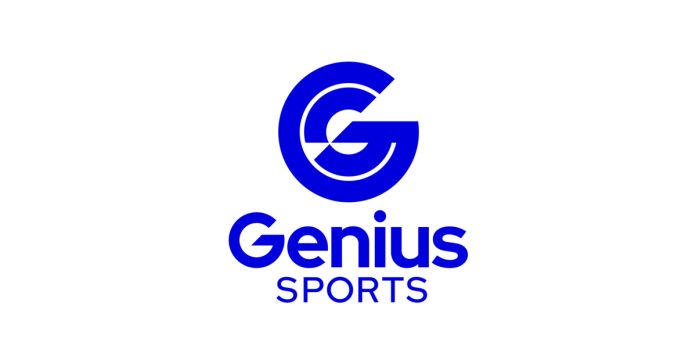 Genius Sports Limited, the official data, technology, and commercial partner that powers the global ecosystem connecting sports, betting, and media, announced two new appointments to the Genius Board of Directors, effective from 8 March 2023.
Kenneth J. Kay will be appointed as an independent director of the Board and will immediately accept the role of chair of the Audit Committee, succeeding Harry You, and will also serve as a member of the Board's Nominating and Corporate Governance Committee.
Ken's skills are complementary to Genius Board's collective capabilities and provide a combination of financial and operational expertise, gained over three decades as CFO for various global and Fortune 500 Companies, including Dole Food Company, CB Richard Ellis Group Inc., and Las Vegas Sands Corporation. Ken most recently served as CFO of MGM Holdings Inc. (acquired by Amazon in 2022), and brings extensive public board and audit committee experience gained through his tenure on the Board of Summit Hotel Properties where he is on the Audit Committee and chair of the Compensation Committee. In addition, Ken possesses a rare blend of financial acuity and operational expertise drawn from overseeing business functions including IT, HR, and procurement that give him a broad-based business perspective and proficiency.
Michael Messara will be appointed as an independent observer of the Board. Michael is the Co-Chief Investment Officer at Caledonia (Private) Investments Pty Limited (Caledonia), a long-term shareholder in Genius.
Michael started his career in equity research as an analyst at UBS AG in Sydney, thereafter, joining Caledonia in 2006. Caledonia was founded in 1992 and is a global hedge fund with approximately US$6bn in AUM, with offices in Sydney and New York. Caledonia has a concentrated high-conviction portfolio and invests with a long-time horizon. Michael sits on the Board of Directors of Caledonia (Private) Investments Pty Limited and is a Non-Executive Director of Arrowfield Pastoral Company.
Ken will receive compensation in accordance with the Company's director compensation policy. The Company will enter into its standard indemnification agreement with Ken and Michael as it has with all previously appointed directors.
David Levy, Genius Sports Chair of the Board, said: "We are delighted to have Ken join the Board and take the lead as our new Audit Chair. Ken's diverse expertise and depth of knowledge will undoubtedly serve the Company extremely well as we continue to develop products and services that sit at the center of the sports data ecosystem."
He added; "We are pleased to welcome Michael as an independent observer to our Board, demonstrating Caledonia's continued support and commitment to Genius, as it has from our original listing."
Ken Kay said: "This is an exhilarating time to join Genius Sports as it continues to transform the way the world experiences sport. I look forward to working closely with the board as the company enters the next phase of its journey as a global leader in sports data and technology."
Michael Messara said: "Since Caledonia first invested in Genius Sports, we have shared a strong commitment to continue building on Genius's many successes and increasing shareholder value. With this new appointment, we look forward to deepening our relationship with the board, Mark and the whole Genius Sports team."
Powered by WPeMatico