Betwinner: Online Sports Betting And Casino Games Provider Expands Sport Betting Options To Over 45 Sports

LIMASSOL, Cyprus, Sept. 26, 2023 (GLOBE NEWSWIRE) — Betwinner, an online sports betting and casino games provider which operates with local licenses such as Curacao, Nigeria, and Kenya, is excited to announce it has expanded its current sports betting options to include over 45 sports, such as football, cricket, volleyball, hockey, basketball and tennis.
Players interested in placing bets on the new selection of sports can choose from a popular variety of bet types on the Betwinner App, such as accumulator, handicap and total. In addition to its sports expansion, Betwinner also offers betting on eSports, including Dota 2, LoL and Overwatch, as well as on non-standard events like politics, show business and dog racing.
Providing a mix of betting odds, Betwinner gives players the option to place their bets before the start of a sports match or during the game in live bets mode. For example, if players wish to place a bet on one of the variety of football leagues available on the website, which includes the English Premier League, Spanish La Liga, UEFA Champions League, and the FIFA World Cup, a Betwinner Registration allows them to bet on football in pre-match, live mode or during the game.
A spokesperson for Betwinner said, "In the online era of betting, BetWinner does not lag behind competitors and has a modern, user-friendly website, as well as apps for different systems. Moreover, the company provides not only betting services but also many other types of entertainment. It is a full-fledged gaming platform with bets on almost all sports, slots, online casino games with dealers, and much more."
With a Betwinner Login on the platform app, which in 2023 saw 10 million downloads, players can access a range of high-quality, engaging features, such as:
Huge variety of sports and competitions to bet on
Welcome bonuses for new players and bonuses for regular customers
Platform for casino game fans, which includes slot games from over 70 software providers and live casino options, such as blackjack, roulette and baccarat
Availability of all popular deposit and withdrawal methods
Quality 24/7 support
Additional opportunities like access to various lotteries, such as Powerball, MegaMillions and over 33 other options
Availability of live broadcasts of sporting events
Fast and convenient Betwinner Casino website and mobile app
More information
To find out more about Betwinner and the expansion of its current sports betting options to include over 45 sports, such as football, cricket, volleyball, hockey, basketball and tennis, please visit the website at https://betwinner.global/.
Source: https://thenewsfront.com/betwinner-online-sports-betting-and-casino-games-provider-expands-sport-betting-options-to-over-45-sports/
CONTACT: Contact Person: Amar Oniari
Company: Betwinner
Address: Agias Zonis 22A
               Limassol 3027,
               Cyprus

Email: [email protected]
Website: https://betwinner.global/

Fanatics Sportsbook Is Live in Virginia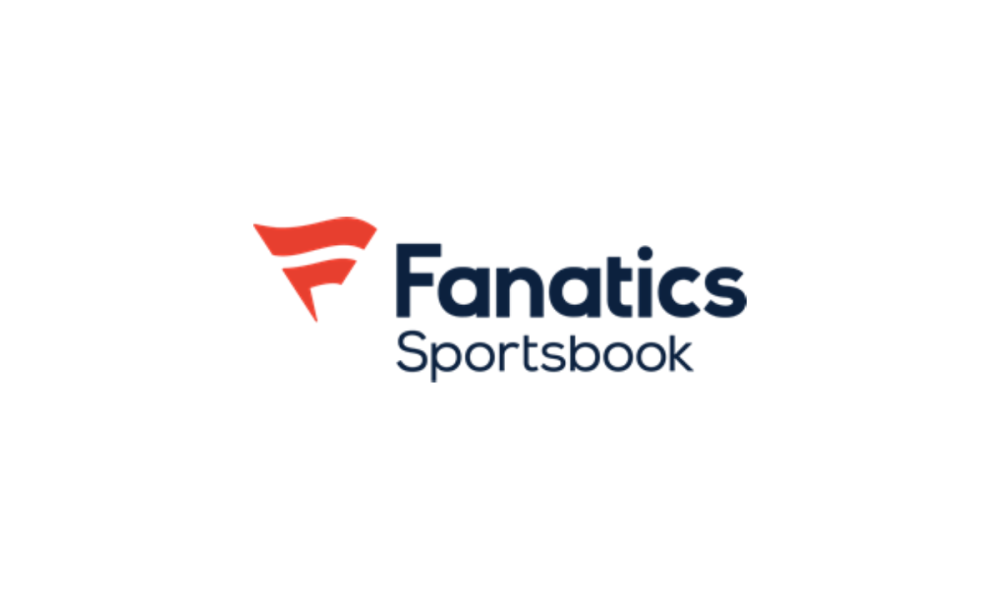 Fanatics Betting and Gaming, a subsidiary of Fanatics Holdings Inc, a global digital sports platform, launched the most rewarding online sportsbook today in Virginia. Sports fans living in and visiting Virginia will be able to download the Fanatics Sportsbook on iOS and Android and begin their Fanatics experience. Virginia marks the seventh state for the Fanatics Sportsbook.
In August 2023, Fanatics Betting and Gaming began acquiring the U.S. Businesses of PointsBet and planning the migration of PointsBet customers to the Fanatics Sportsbook app. In Virginia, each customer's username, password, account balance, rewards and responsible gaming settings will be automatically migrated to the Fanatics Sportsbook. If you are a PointsBet customer in Virginia, the first step is to download the Fanatics Sportsbook on iOS and Android. Then login using the same email address and password used on PointsBet and any open bets and the balance from your PointsBet account will be available in your new Fanatics Sportsbook account.
This week, customers will be able to take part in Rewards Surge, seven days of big offers to celebrate all the games over Thanksgiving weekend. The Fanatics Sportsbook offers customers up to 5% back in FanCash on bets and is poised to disrupt the sports betting industry by offering the following exciting new features:
Building a better sportsbook: The Fanatics Sportsbook app was built natively on iOS and Android. The design, speed and quality of the navigation experience rival the sports betting apps in the market today that were not built specifically for iOS and Android.
The most rewarding sportsbook: It's all thanks to FanCash – The Currency of Sport. FanCash, the backbone of the Fanatics loyalty program, can be converted dollar-for-dollar into Bonus Bets and can also be used to purchase your favorite team merchandise at Fanatics.com.

Earn 5% FanCash on Same Game Parlay (SGP) bets.
Earn 3% FanCash on parlay bets.
Earn 1% FanCash on straight bets and odds boosts.

From curated to a more personalized experience: Customers know what they want to bet on, and a sportsbook should know it too. Introducing the Fanatics Sportsbook Discover page with marquee games, trending bets, promos and the rewards you want most. In the near future, the Discover page will be personalized to the customer's favorite teams, sports and markets.
Search: Search easily for the bet you want and bet directly from the results. The Fanatics Sportsbook offers industry-leading search functionality, including a search bar, recent searches, autocomplete, synonym/alias and deep linking to leagues, events and markets.
Live streaming: The Fanatics Sportsbook, in partnership with Genius Sports Limited, was one of the first legal sportsbooks to launch BetVision, a first-of-its-kind live sports betting product that enables customers to place bets while live streaming select professional football games in the sportsbook app.
The Fanatics Sportsbook is making a profound commitment to the customer with a world-class Help Center, chat experience and knowledgeable agents with 24/7 coverage. Customers will also have access to Responsible Gaming tools to manage their time and money.
NBA 2K LEAGUE AND MONUMENTAL SPORTS & ENTERTAINMENT PARTNER TO HOST 2023 SEASON AT NEW DISTRICT E POWERED BY TICKETMASTER IN WASHINGTON, D.C.
The NBA 2K League announced today that, in partnership with Monumental Sports & Entertainment, the 2023 season will be hosted at the soon-to-debut District E Powered by Ticketmaster in Washington, D.C. Additionally, the league unveiled its complete competition schedule, which runs between Wednesday, March 8 and Saturday, August 5. The NBA 2K League will award $2.5 million in cash prizes across THE BANNER CHAIN SERIES Powered by AT&T and Coinbase NBA 2KL 3v3 BLACKTOP SERIES tournaments, and the NBA 2K League 3v3 and 5v5 Playoffs.
Located in downtown Washington, D.C., District E Powered by Ticketmaster is adjacent to Capital One Arena, the home to the NBA's Washington Wizards and the NHL's Washington Capitals.  District E is a nearly 14,000-square-foot live-event theater that, in addition to the 2023 2K League season, will offer a daily series of immersive experiences in esports, music, programming, an extraordinary culinary experience and community events – along with pre- and post-game activities for fans attending Capitals and Wizards games.
For the first time, the NBA 2K League season will be separated into 3v3 and 5v5 halves.  The 3v3 portion of the season begins with the Coinbase NBA2KL 3v3 SLAM OPEN on March 8 and finishes with the NBA2KL 3v3 Finals on Saturday, May 13. The 5v5 competition tips off on Wednesday, May 23 with THE TIPOFF Powered by AT&T and will culminate with the NBA2KL 5v5 Finals on Saturday, Aug. 5.
"Pioneers of esports since the beginning, including through their success with two-time NBA 2K League champion Wizards District Gaming, we are thrilled to partner with the Leonsis family and Monumental Sports & Entertainment to help launch their new state-‑of-‑the-‑art facility, District E Powered by Ticketmaster," said NBA 2K League President Brendan Donohue. "We can't wait to make Washington, D.C. our home in 2023 and bring the excitement of the NBA 2K League to fans at District E."
"As early investors in the NBA 2K League, we are honored to host the most elite esports athletes in the world at our new esports and entertainment facility in our nation's capital," said Zach Leonsis, President, Media & New Enterprises at Monumental Sports & Entertainment.  "The League has designed an exciting season and we look forward to welcoming their fans and the rest of the vast gaming community from across the Mid-Atlantic to District E for a first-of-its-kind experience.  And for those new to esports, we believe we are going to turn them into die-hard fans once they see the amazing live-action in person and all the other amenities which District E will have to offer."
"Washington, D.C. is a growing hub for the esports community with sponsorships, events, tournaments—and now the dynamic addition of the NBA 2K League.  We welcome the local, national and international athletes and fans to our city," said Events DC President and CEO Angie M. Gates. "Working with the NBA 2K League and Monumental Sports & Entertainment allows us to accomplish our goals of bringing cutting edge experiences that engage, excite and entertain to sports enthusiasts."
For the second straight season, community teams from around the world will have the opportunity to participate alongside NBA 2K League teams for a share of the 3v3 tournament prize pool in the Coinbase NBA2KL 3v3 BLACKTOP SERIES. Also new for this season, the SLAM OPEN and SWITCH OPEN tournaments will use a double-elimination format.  NBA 2K League teams and community teams will qualify for the NBA 2K League 3v3 Playoffs based on their performance in the prior competitions throughout the season, with the STEAL OPEN remaining the last chance tournament for teams still trying to qualify for the 3v3 Playoffs.
THE BANNER CHAIN SERIES Powered by AT&T and the NBA 2K League 5v5 Playoffs will continue to feature only NBA 2K League teams.  All 25 teams will compete in THE TIPOFF and THE TURN.  The five top performing teams from each conference at the end of those tournaments will automatically qualify for the NBA 2K League 5v5 Playoffs.  The 15 remaining teams will compete in THE TICKET, with the winning teams from the two conferences earning the 11th and 12th spots in the Playoffs.
Powered by WPeMatico
Cumulus Media Launches 810 THE SPREAD, the Bay Area's First Sports Station Focused on Sports Betting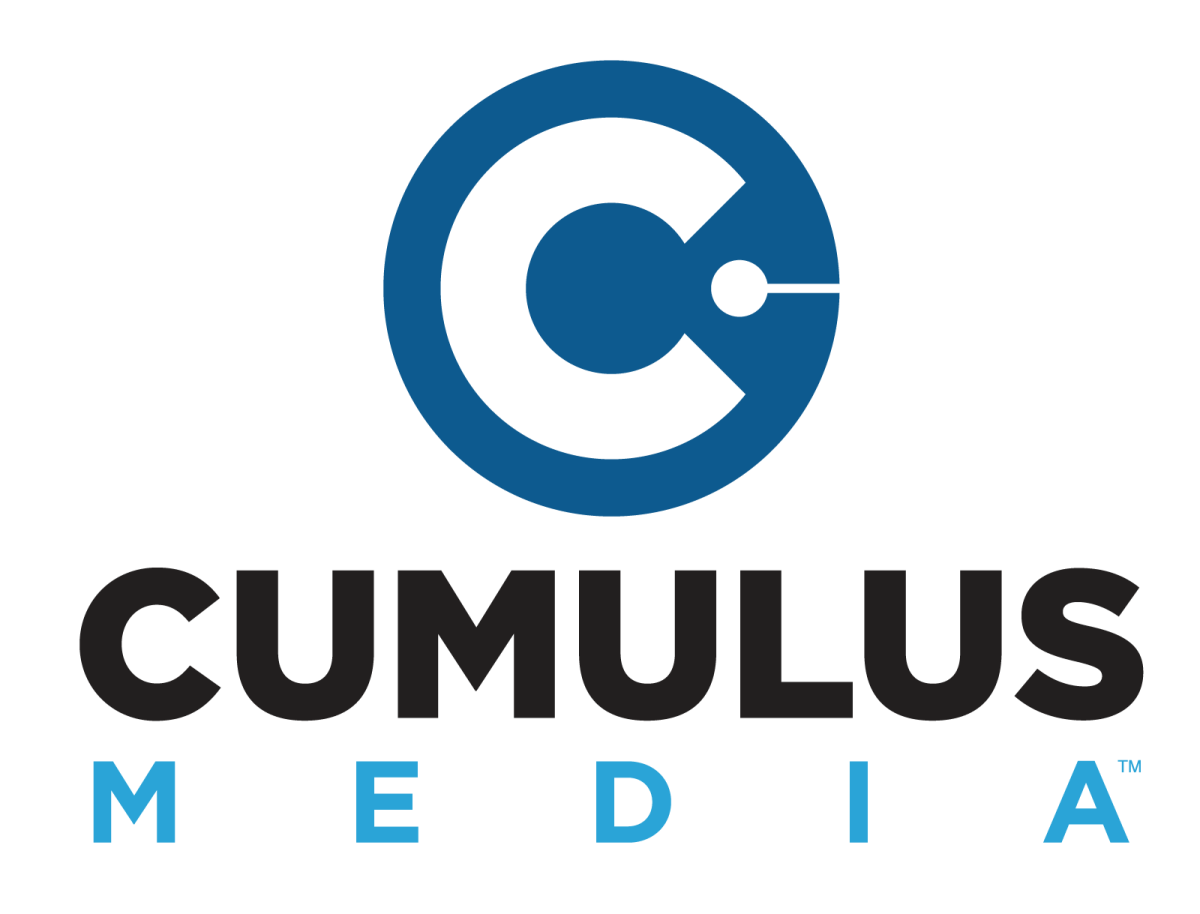 Cumulus Media (NASDAQ: CMLS) announces that it has launched the Bay Area's first Sports radio station focused on sports betting, 810 THE SPREAD. The new station brings sports and sports betting news, information, and insights to the burgeoning and underserved sports betting audience in San Francisco. 810 THE SPREAD will deliver behind-the-book perspectives from experts in a highly entertaining and engaging format. 810 THE SPREAD goes live today on the legendary 810am frequency that has been the 80-year home of historic Talk Radio KGO-AM. Cumulus San Francisco also launched the station's new website at www.810thespread.com. Kevin Graham, Program Director of Cumulus' sister sports stations KNBR 680AM/104.5FM and 1050 KTCT, adds Program Director duties for 810 THE SPREAD.
Larry Blumhagen, Vice President/Market Manager, Cumulus San Francisco, said: "810 THE SPREAD joins our sports brands KNBR 680AM/104.5FM and 1050 KTCT for a trifecta of dynamic sports content across four signals and streaming everywhere. We are excited about this new chapter and look forward to serving the Bay Area's passionate sports fans in an incomparable way."
Blumhagen added: "This is a bittersweet day for us, as it's hard to say goodbye to the legendary KGO, which has been a part of listeners' lives for so many years. We want to thank all the people who have been a part of KGO's historic run these many years – and the listeners who loyally tuned in to the station. Times change, and we must change with them."
Kevin Graham, Program Director, 810 THE SPREAD, said: "810 THE SPREAD will be the Bay Area's best bet for sports fans and sports betting enthusiasts, and we are pleased to introduce sports-betting radio to our community. The station will feature a lineup of expert personalities that deliver unique sports talk and sports betting insights that entertain, inform, and engage, along with Cal Football and Basketball as well as select professional and college sports play-by-play events. While 810 THE SPREAD will feature specific gambling information, we believe our entertaining presentation will make it a favorite for all Bay area sports fans and a perfect complement to the legendary KNBR and KTCT. With its addition, it truly shows Cumulus' commitment to the Bay area as 'The Sports Leader'!"
The weekday programming lineup for 810 THE SPREAD includes:
6am-9am – Bet QL Daily – The must-consume show for sports fans and betting fans alike. Hosted by Joe Ostrowski, Joe Giglio, and Erin Hawksworth.
9am-12pm – Jim Rome - Aggressive, informed sports opinions, rapid-fire dialogue, and plenty of sports smack. As one of the most prolific sports talk hosts in America, Rome draws massive tune-in with legions of fans known as clones, who live for Rome's take on the day's largest issues in sports.
12pm-4pm – You Better You Bet – Nick Kostos and Ken Barkley have you covered for the best bets on the biggest matchups, the latest line movement and updates in the futures market. We'll have up-to-the-minute coverage of backdoor covers and bad beats, and the cheers and tears that come with them. It's sports betting conversation like you've never heard before.
4pm-8pm – Bet MGM Tonight – Live sports betting updates for all the night's games as they happen – plus live "look-ins" for Major League Baseball games in progress. Get the latest scores, sides, totals, props, parlays, futures, and much more with hosts Quinton Mayo, Trysta Krick, and Ryan Horvat.
8pm-12 Midnight – CBS Sports Radio
BetQL Network programming is provided by Cumulus Media's Westwood One through a partnership with Audacy.
For more information or to stream 810 THE SPREAD, visit: http://www.810thespread.com.
Powered by WPeMatico