LIGHTNING BOX™ TAKES A JOURNEY TO THE JUNGLE WITH LIGHTNING TIGER™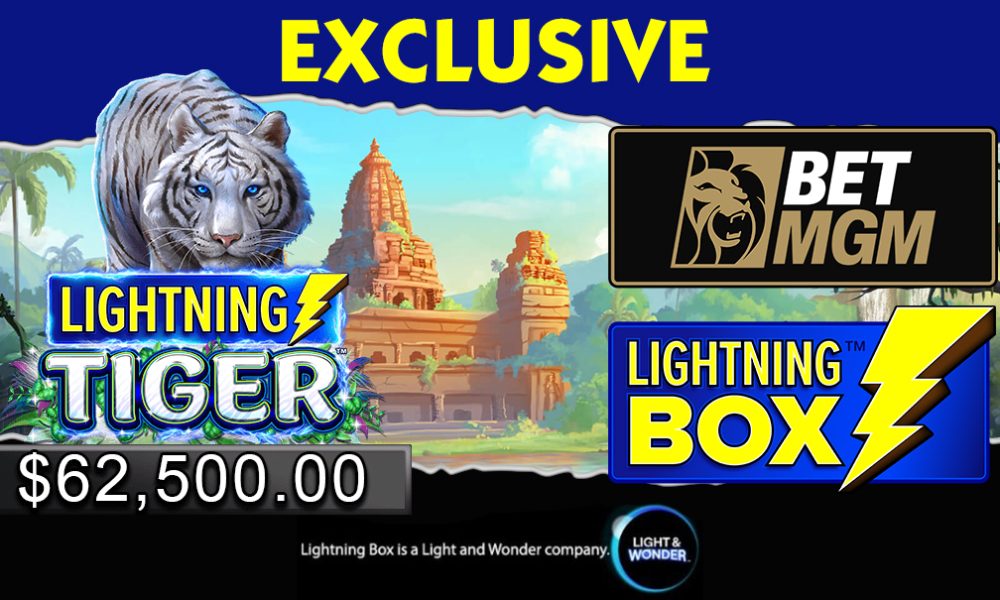 Lightning Respin feature showcased in latest game in Lightning Series franchise
Light & Wonder, Inc. has announced the launch of its newest hit Lightning Tiger

, from specialist slot provider Lightning Box, one of Light & Wonder's in-house studios.
Players embark on a voyage through a mysterious jungle in this 3×5 slot, as they aim to get their hands on two of this slot's captivating rounds.
Firstly, the Lightning Respin mode is triggered when six or more Lightning Bolts appear. Initially, three respins are awarded and if one Lightning Bolt reappears in the active reel, the number of respins is reset to the original number. When a player runs out of respins, all wins are collected and added to the win meter.
Additionally, Colossal Lightning Bolts may land on any spin and these split into separate lightning bolts, boosting the chances of a big win for any player.
There are also four in-game jackpots that can be collected, including the Grand Jackpot which can be won by landing the Grand Jackpot Lightning Bolt on a Lightning Respin triggering spin or within an active reel during the Lightning Respin mode.
Finally, the impressive Free Games round is activated when up to five Scatter Ruby symbols award 30 Free Games to players.
Colossal symbols also feature prominently within this mode as they can split into individual symbols. The Lightning Respin can also be unlocked, with between six and thirteen triggering this round again. Once this captivating feature has finished, it immediately returns to Free Games where players can collect up to four Scatters to add on 15 Free Games.
Lightning Tiger

is a successful Light & Wonder title now available for online players. It will initially be exclusively available in New Jersey with BetMGM.
Michael Maokhamphiou, Studio Director at Lightning Box, said: "Lightning Tiger

is our latest title that features gripping gameplay as users are able to activate this exclusive duo of different modes.
"The Lightning Respin round bolsters this slot with its thrilling gameplay and animations, leading players into a world of treasure."
Rob Procter, VP of Game Development at Light & Wonder, said: "Lightning Box has ensured that Lightning Tiger

is primed to be a huge hit with players across the globe, with a variety of ways to conquer this latest release.
"The slots that Lightning Box continues to produce is testament to the hard work of the whole team and there is no doubt that Lightning Tiger

has all the attributes to be one of our most popular titles of 2023."
BMM Testlabs Welcomes Sean Mason as Senior Director of Tribal Services
Mason brings 20 years of industry experience working with tribal regulators and operators
BMM Testlabs (BMM), the world's original gaming test lab and product certification expert, today announced the appointment of Sean Mason (pictured) as its Senior Director of Tribal Services.
"BMM's continued growth has allowed us to further expand our tribal services team in North America," the Executive Vice-President for BMM, Travis Foley, said. "Sean joins BMM with over 20 years of experience in specialized technical and regulatory compliance training as well as penetration testing for tribal gaming operations. Over his long tenure in the gaming industry, Sean has built strong relationships with regulators and his leadership will generate more opportunities for our team to enhance our partnerships within the tribal gaming sector."
Mason brings extensive experience in specialized technical and regulatory compliance training to BMM. Most recently, he served as a Cybersecurity and IT Auditor for Entain, one of the world's largest sports betting and gaming groups. Before that, as a Technical Compliance Engineer at BetMGM, he specialized in tribal gaming, overseeing all regulatory technical matters relating to rules, regulations, technical standards and minimum internal control standards.
Mason's experience also includes serving as an IT Auditor for the National Indian Gaming Commission (NIGC), representing the NIGC as a speaker to ensure that regulators throughout tribal gaming properties had proper clarification on each regulation. He also worked for nearly 13 years as a Senior Development Representative at GLI, with a focus on field inspections.
"I am excited to join BMM's tribal services team during a time of record growth for the company," Mason said. "I look forward to contributing my knowledge of specialized technical compliance with tribal regulators across North America and to helping grow our partnerships and outreach with tribal regulators and operators alike."
Mason earned a Bachelor of Science degree in Electronic Engineering and Automated Manufacturing Technology from ITT Technical Institute. He is also a PECB Certified ISO/IEC Lead Auditor.
BetMGM Targets $500M EBITDA in 2026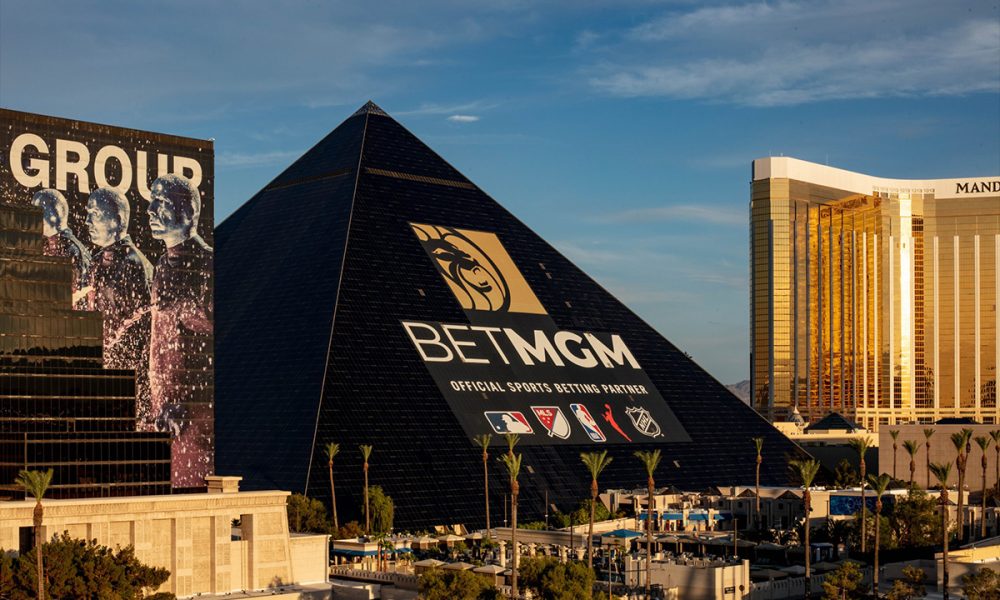 Entain, the owner of betting firm Ladbrokes, announced that it aims to achieve a core profit of $500 million in 2026 for its U.S. sports-betting service, BetMGM, which it jointly owns with MGM Resorts.
The 2026 goal was set after BetMGM revealed it expects to be at the higher-end guidance for 2023. According to CEO Adam Greenblatt, revenue should be between $1.80 billion and $2.00 billion in the current financial year.
Greenblatt also said the operator sees 2024 as an "investment period," having already proved profitability this year. While BetMGM expects to achieve a profitable H2 in 2023, the company expects negative EBITDA for 2024. It is, however, hoped the business will be EBITDA-positive in 2025.
BetMGM is now available in 28 markets in North America. Greenblatt noted North Carolina will be the brand's next entry, with further opportunities in New York, Maryland, and Illinois.
As for market share, the CEO said BetMGM is now the third-largest online operator in the US, holding a 17% market share in total, behind only FanDuel and DraftKings.
To fortify BetMGM's offerings, Entain completed the acquisition of US-based Angstrom Sports in July, with a potential consideration of up to £203 million ($256.3 million).
In addition to its partnership with MGM Resorts, Entain has been extending its footprint into Canada, the Netherlands, and other European regions through various acquisitions. The company continues to position itself strategically in response to evolving market dynamics.
The resurgence of live sporting events post-pandemic has contributed to the recovery of the online sports betting sector. Following the U.S. Supreme Court's overturning in 2018 of a federal law prohibiting most states from engaging in sports betting, gambling firms have been intensifying their presence in the US.
However, Entain recently lowered its online profit margin forecast for 2023 after posting a revenue drop in Q3, leading to a decrease in its share value. Online net gaming revenue for the quarter was up 9% on a reported basis, but down 6% on a proforma basis.
This downward revision in profit margin is a reflection of some ongoing challenges faced by gambling firms, including stricter regulations and the impact of a cost-of-living crisis. In its announcement, Entain revealed that its online core profit margin for the year is expected to be approximately 25%, down from the 27.1% reported last year.
Entain has also set its sights on a return to growth in 2024. The operator expects that online net gaming revenue will start growing on a pro forma basis in the next year. Specifically, the company forecasts low single-digit growth in online gaming revenue, with online core profit margin expected to range between 24% and 25%.
Turkeypalooza Presented by BETMGM Delivers 3600 Meals Into the Community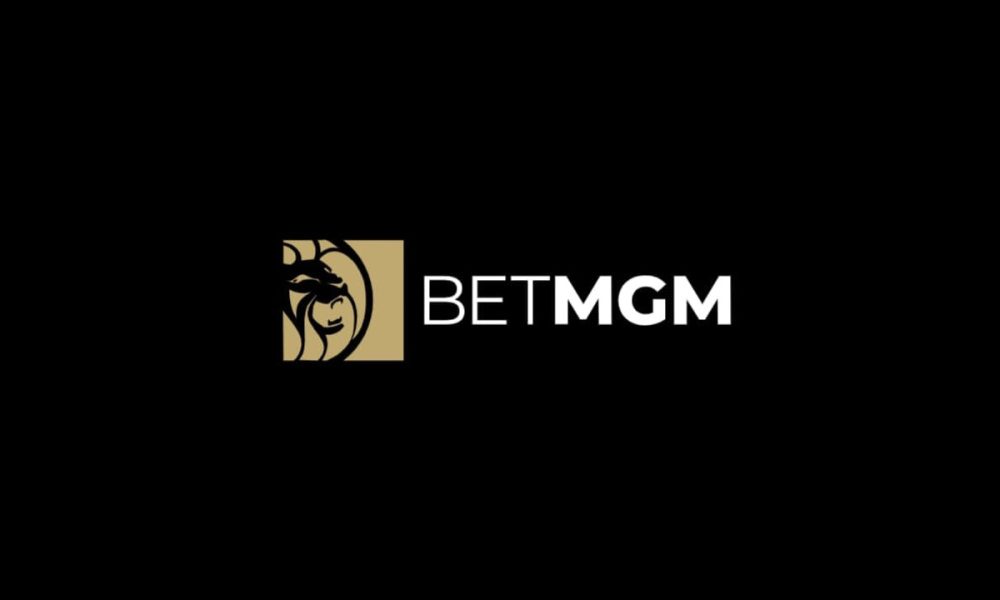 This week, Washington Nationals Philanthropies hosted its biggest Thanksgiving meal distribution to date, giving out 900 turkeys and bags of food during Turkeypalooza presented by BetMGM. Now in its second year partnering with BetMGM, the annual event expanded to include winter hats and gloves in addition to nutrient-dense Thanksgiving meals for residents in need.
In its sixth year, Turkeypalooza has continued to grow, providing families with a turkey as well as a bag of additional food, including shelf-stable items and fresh produce, to help local residents complete their Thanksgiving meals. This year's distribution delivered more than 3600 complete meals into communities where food access is already a challenge. Nationals and BetMGM employees packed the bags – over 20,000 pounds – at Nationals Park, and Nationals outfielder Stone Garrett joined the effort distributing meals and winter gear at BetMGM Sportsbook.
"Our fans support us all season long, so to give back to the community means a lot, especially during the holiday season," Garrett said. "Growing up, I saw Matt Kemp stretching, and that's the moment I knew I wanted to be a big league player," he continued "so if I can be that for one kid, whether it's stretching on the field or giving his family a turkey, it means a lot."
Turkeypalooza is just one way that Washington Nationals Philanthropies works to address the lack of food access in the region. The Academy operates the only year-round farmers market in Ward 7, providing community members with shares of fresh produce at a steeply discounted rate.
"Nationals Philanthropies tackles food insecurity year-round by providing education and supporting improved access to healthy food in Washington, D.C. communities with the greatest need. Disparity in food access is a key driver of hunger in the region, and the strain on access is heightened during the holiday season. Thanks to our continued partnership with BetMGM, we can expand our Thanksgiving meal distribution to help thousands of residents celebrate the holiday with a full meal," said Tal Alter, Chief Executive Officer of Washington Nationals Philanthropies.
"BetMGM remains committed to investing in the communities where our employees and customers live and work. As the official sportsbook of the Washington Nationals, BetMGM partnered with Nationals Philanthropies last year to expand the foundation's efforts and open Turkeypalooza to the larger public for the first time. We are proud to continue this important relationship to once again support families in need this holiday season," said Adam Greenblatt, Chief Executive Officer at BetMGM.