Frank & Fred Launches Brazil's First Zimpler Go Integrated Casino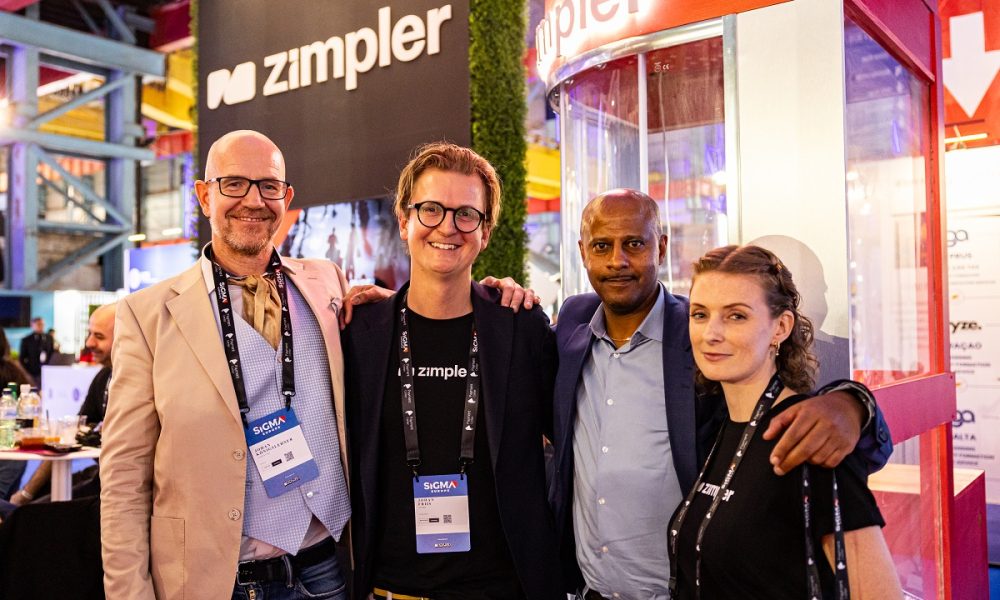 Casino brand Frank & Fred announces the integration of Zimpler Go, a player registration and payment solution created by financial scale-up Zimpler, into its platform. The collaboration with Zimpler enables Frank & Fred to pioneer the Brazilian market by its Zimpler Go offering, that promises a remarkable fusion of swift account creation using CPF (Individual Taxpayer Registration) with a streamlined KYC (Know Your Customer) process, Pix payments and instant payouts.
This venture with Zimpler not only positions Frank & Fred at the forefront of gaming industry innovation in Brazil but also significantly enhances the brand's player-centric approach, delivering a seamless, secure and exhilarating gaming experience.
Under its Malta Gaming Authority (MGA) license, Frank & Fred must adhere to a robust regulatory framework, and the brand steadfastly upholds a commitment to player protection. The integration of Zimpler Go amplifies the brand's ethos of providing a trusted and compliant gaming environment, while also unlocking a host of new possibilities to captivate the vibrant Brazilian gaming community.
Zimpler Go is revolutionary both for the merchant and the end-user. To create an account, a player simply needs to provide his/her mobile number and a password. That mobile number is then linked to the player's account and CPF, mitigating the risk of fake account creation. Once set up, the player can now make instant deposits and withdrawals.
Regulatory compliance is another strong point of Zimpler Go. The system checks if a player is a Politically Exposed Person (PEP) or under sanctions in the EU and Latin America.
Johan Strand, CEO at Zimpler, said: "We are excited at this new partnership and for the opportunity to support Frank & Fred to enter the Brazilian regulated market. It's exciting to work with such an experienced team, always pushing to improve customer experience. Zimpler Go is the tool they need to meet and exceed their customers' expectations and position themselves as a top tier iGaming platform in Brazil, while being fully compliant with local industry regulations."
Johan Königslehner, Director at Frank & Fred, said: "The partnership with Zimpler propels us into exciting terrain. The Brazilian market holds a realm of possibilities, and with Zimpler by our side, we're poised to redefine the gaming narrative. The Zimpler Go model has already proven to be effective in the Nordics and we anticipate it will resonate well with what the Brazilian gaming community will expect from iGaming operators. We look forward to exploring this venture with Zimpler and setting a new benchmark in the industry."
PRAGMATIC PLAY GROWS EVEN FURTHER IN BRAZIL WITH JOGAR.COM.VC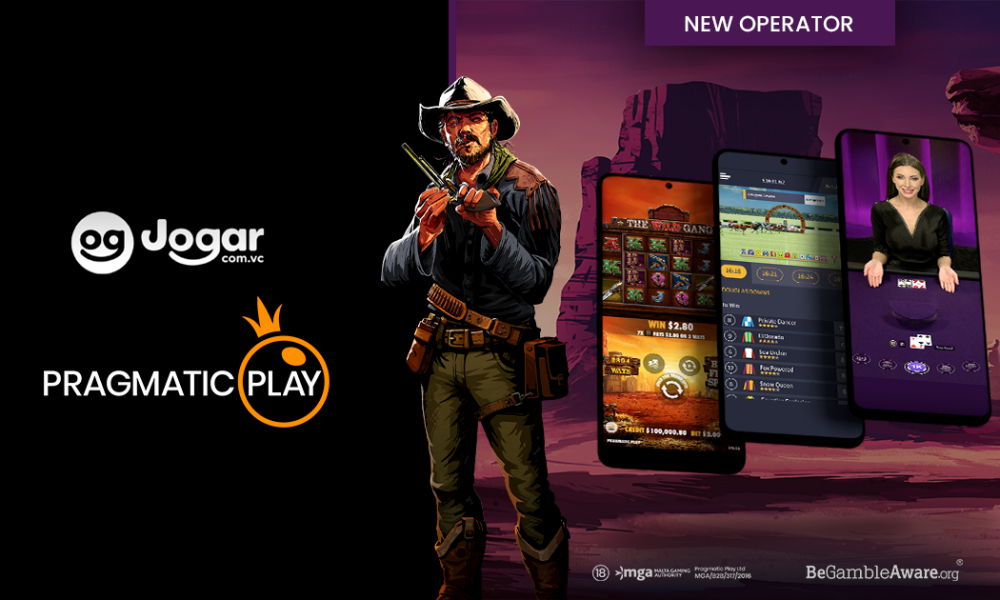 Pragmatic Play, a leading content provider to the iGaming industry, has maintained its market-leading position in Brazil, signing an operator agreement with Jogar.com.vc in one of Latin America's most flourishing markets.
More Brazilian players than ever before will be able to enjoy Pragmatic Play's extensive portfolio of games as a result of this new partnership with award-winning classics such as Gates of Olympus

and Sugar Rush

alongside more recently released titles such as Zeus vs Hades – Gods of War

.
Live Casino fans will be delighted by the inclusion of player-favourite games such as Sweet Bonanza CandyLand

and PowerUP Roulette

, alongside classic table games with intriguing twists.
Virtual Sports content is set to complement the huge library of Slots and Live Casino, delivering cutting-edge 3D renderings of popular sports such as horse and greyhound racing, football and motorsport.
Another multi-discipline deal in the region, this latest agreement with Jogar.com.vc follows several similar recent partnerships and strengthens Pragmatic Play's position at the fore of the burgeoning Latin American iGaming and betting market.
Victor Arias, Vice President of Latin American Operations at ARRISE powering Pragmatic Play, said: "This is yet another delightful agreement for Pragmatic Play to sign. Its continued success with new partnerships across Brazil and Latin America as a whole shows that the brand is producing the content that players here want and are trusted to deliver them efficiently and with a speed to market that operators demand.
"I'm confident this relationship between Pragmatic Play and Jogar.com.vc will achieve just the right kind of results they're both expecting."
A representative from Jogar.com.vc said: "Pragmatic Play is one of the most requested content developers by players here in Brazil and so we had to ensure we had its full complement of games and products. This new deal gives us just that and empowers us to be more competitive than ever in a crowded and growing space."
BMM Testlabs Is Ready to Perform Compliance in Three Brazilian States that have Authorized iGaming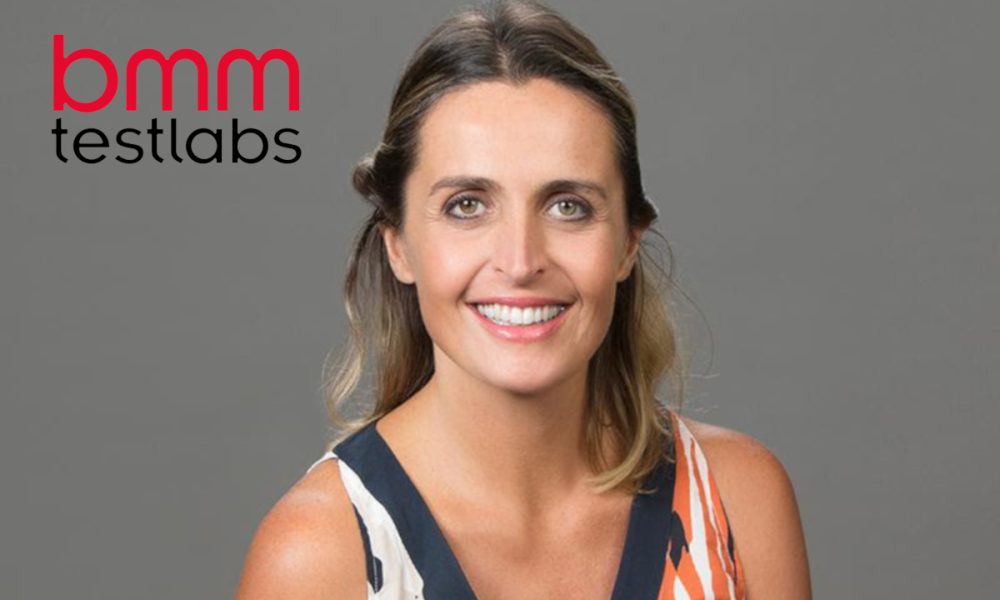 BMM Testlabs, the world's original gaming test lab and product certification consultancy, today announced that it is ready to perform compliance testing and certification in the three Brazilian states that have recently regulated iGaming and sports betting; Rio de Janeiro, Paraiba and Parana.
These three states are all in the process of granting operator licenses, which will allow operators to provide fixed-odds sports betting, casino games and games of skill.
BMM Testlabs, as part of its commitment to the Brazilian market, is establishing a local presence to serve the newly regulated Brazilian iGaming markets. BMM Testlabs will provide its full suite of compliance services and solutions including pre-compliance testing, customized security audits, geolocation testing and software quality assurance.
This exciting milestone is the result of BMM Testlabs' exceptional service to the global gaming industry, its commitment to the Latin America market for more than 16 years and the strong partnerships it has forged with regulators throughout the region.
BMM Testlabs is a trusted independent testing laboratory for compliance services throughout Latin America with offices in Argentina and Peru. The company's unparalleled understanding of the region's technical compliance requirements, high-quality product testing and dedicated local customer support services ensures customer confidence in their choice of a testing laboratory.
BMM Testlabs' Executive Vice-President of Europe and South America, Marzia Turrini (pictured), expressed enthusiasm for the momentum in Brazil and the potential for growth, saying: "We look forward to partnering with operators and suppliers to provide our best-in-class compliance and certification services for this new and potentially huge gaming market in Brazil".
Aviatrix continues Brazil expansion with NGX deal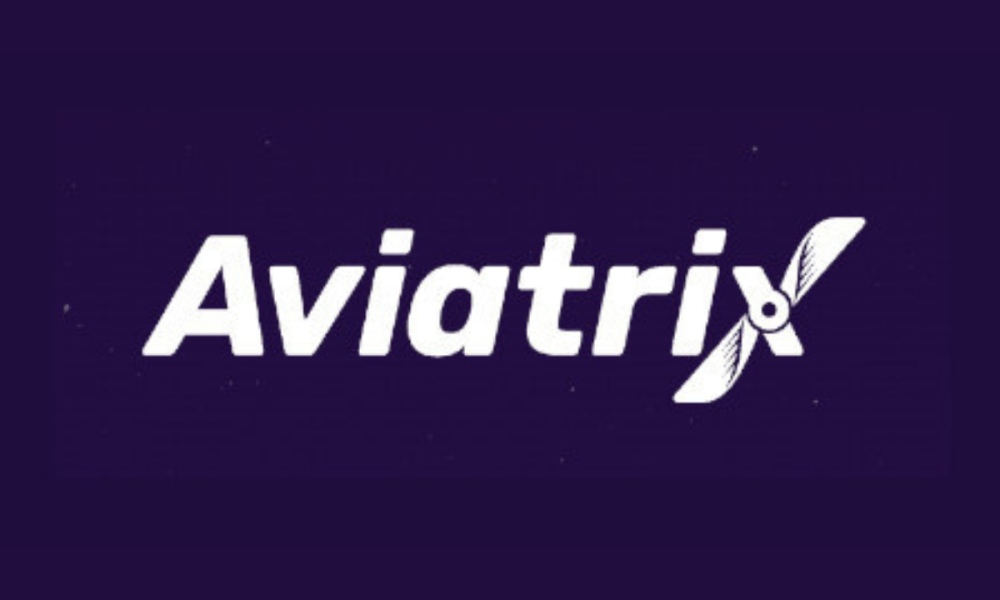 Aviatrix's rapid growth in Brazil continues to pick up pace, following the agreement of a new partnership with platform provider NGX.
Aviatrix's next-generation crash game has already attracted fans from across Brazil, and by integrating with NGX, it will now be able to reach even more players.
Gabriela Novello, Head of Business Development LATAM at Aviatrix, commented: "Brazil has quickly emerged as a key market for us, with players in the country enjoying the game in record numbers. As the Brazilian market begins to mature, operators need innovative content that keeps customers both engaged and entertained. With Aviatrix, we are focused on becoming the casino game of choice for Brazilian players."
An NGX representative added that they were thrilled to integrate Aviatrix to its platform, and that it saw the crash game as an important driver of growth for operators in Brazil.
This is the latest major Brazil-focused partnership for Aviatrix, following last month's deal with Weebet, which saw the game made available to around 300 operators in the country.
Aviatrix has been busy rolling out new features of late, including a unique free bet bonus and an upcoming redesign. The game remains one of the fastest growing in the world of online casino.
To find out more about how to add Aviatrix to your online casino in Brazil and beyond, please visit: https://www.aviatrix.bet/