A Comprehensive Journey through Europe's iGaming Landscape: European Gaming Congress Presents Panel on D-A-CH Insights & Nordic Updates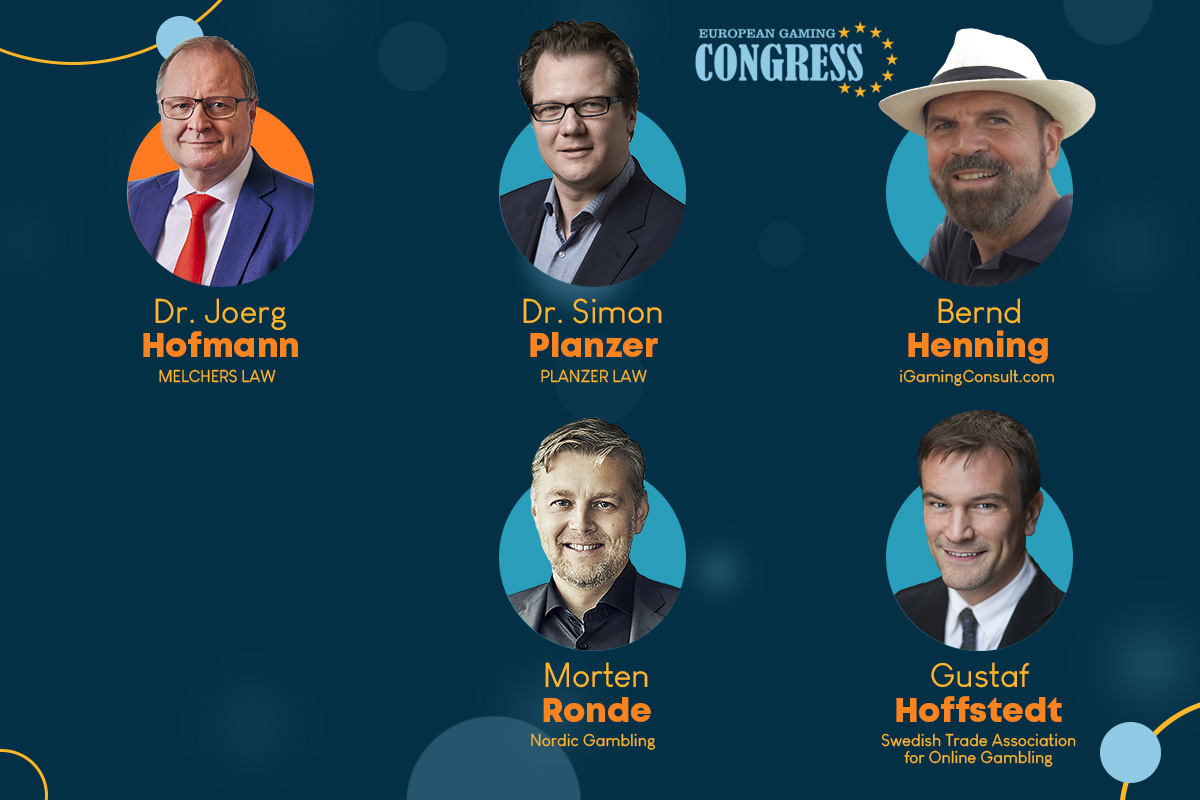 Reading Time:
2
minutes
After a three-year hiatus, the European Gaming Congress is making a triumphant comeback to Warsaw, Poland, on October 30-31, 2023. This eagerly anticipated event promises to be the industry's most significant gathering, bringing together compliance experts, regulators, and gaming industry professionals from across Europe and beyond.
The European Gaming Congress has a rich history of success, having connected industry stakeholders for the past eight years during their summits and meetups. This year, the event is set to be bigger and better than ever before, with panel discussions led by some of the most influential figures in the industry.
Here's what you can expect at the European Gaming Congress:
A Focus on Compliance Updates: The event brings together compliance experts and industry leaders to discuss the latest updates on gambling industry compliance from Poland, Italy, Spain, France, Netherlands, Greece, the D-A-CH region, and Nordics.
Networking and Collaboration: The European Gaming Congress provides a unique platform for networking, collaboration, and growth. With attendees from across Europe and beyond, it's the perfect opportunity to connect with industry leaders from multiple sectors.
Influential Panel Discussions: Engage in panel discussions led by some of the most influential figures in the industry. Gain insights into the latest regulations, market trends, and emerging opportunities.
Intersecting Industries: This year's Congress is set to bridge the gaming industry with blockchain, artificial intelligence, and fintech experts. This provides a platform for exploring innovative cross-industry collaborations and partnerships.
Discover the Future of Gaming: The European Gaming Congress is the place to be for anyone involved in iGaming, eSports, Blockchain, Artificial Intelligence, Fintech, Virtual/Augmented/Mixed Reality, and more. Meet C-level executives, compliance experts, and government officials who are actively shaping the future of these industries.
European iGaming Panorama: D-A-CH Insights & Nordic Updates
This combined panel discussion explores the intricacies of both the D-A-CH and Nordic regions, providing invaluable insights into two of the most influential iGaming territories in Europe.
The esteemed moderator for this panel is Dr. Joerg Hofmann, Partner at MELCHERS LAW, a distinguished expert with a deep understanding of the iGaming regulatory landscape.
This panel discussion offers a comprehensive look into the following two European iGaming regions:
D-A-CH (Germany, Austria, Switzerland): This segment decodes the unique challenges, opportunities, and regulatory frameworks of Germany, Austria, and Switzerland, providing attendees with in-depth insights into the thriving markets of these countries.
Nordic Region: Industry experts from Nordic Gambling provide the latest updates on trends, innovations, and market shifts in the Nordic territories. This part of the discussion paints a holistic picture of the Nordic iGaming scene, offering attendees invaluable insights into this influential region.
Registration
The event will take place at the InterContinental Warsaw, an IHG Hotel, a luxurious and convenient location in the heart of Warsaw. It's the perfect setting for industry professionals to come together, share knowledge, and explore future opportunities.
This event is a unique opportunity for professionals in the iGaming industry and related fields to connect, learn, and shape the future of their businesses. Registration is now open. Visit https://hipther.com/events/egc/regwarsaw/ to secure your spot at this prestigious event.
A Strategic Shift in Gaming and Tech: Zoltan Tundik Announces Event Consolidation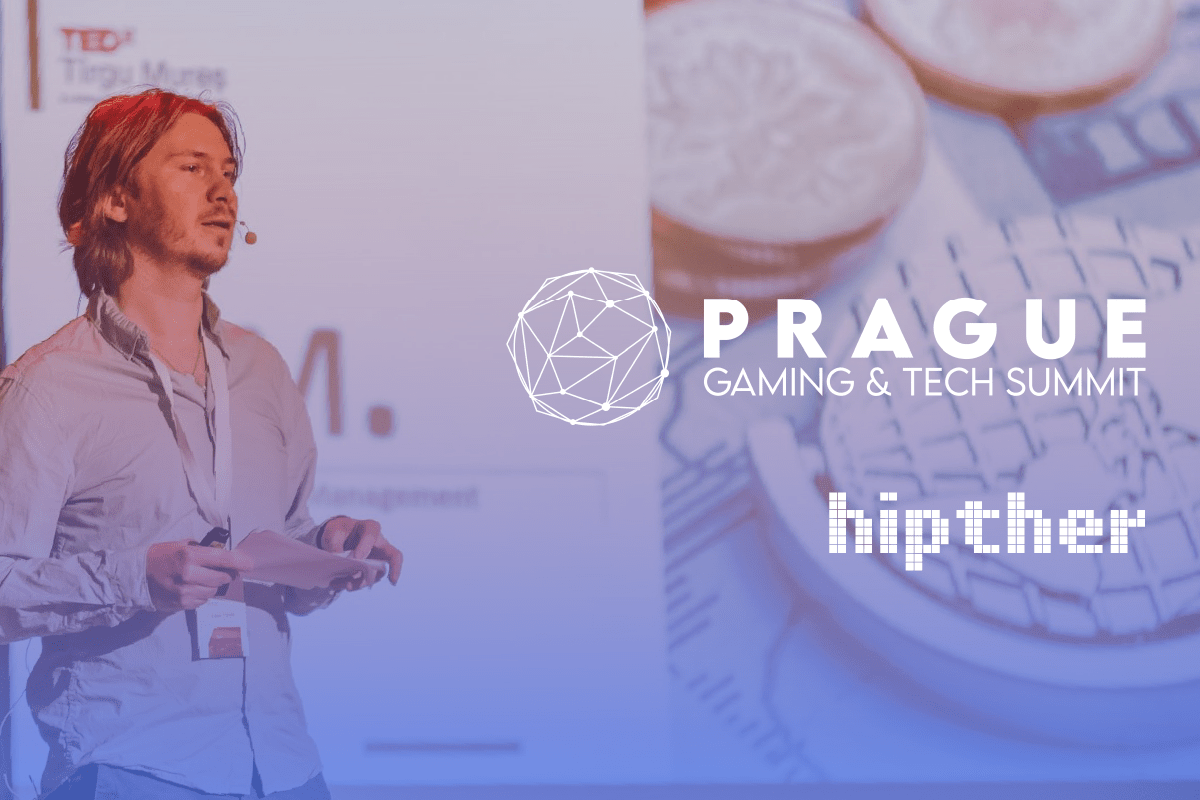 Reading Time:
3
minutes
HIPTHER Agency, a leader in organizing pivotal conferences in the gaming and tech industry, today announced a significant evolution in their event lineup. The company is consolidating its Central and Eastern European events into a single, more impactful summit – the Prague Gaming & TECH Summit.
This strategic decision is a response to the dynamic changes in the industry and is aimed at delivering enhanced value to participants.
Zoltan Tundik, Co-Founder and Head of Business at HIPTHER Agency, elaborated on this development in a message to the community:
"Dear Valued Members of the Gaming and Tech Community,
 As we embrace the ever-changing landscape of our industry, our dedication to offering outstanding experiences and value remains unwavering. We are immensely grateful for the support and enthusiasm you have shown towards our events, especially the CEEGC (later rebranded to GamingTECH CEE Summit). Your participation has been vital in our journey.
We are thrilled to announce that the Prague Gaming & TECH Summit will integrate all the key features of the CEEGC, further solidifying our commitment to the Central and Eastern European, Balkan, and D-A-CH regions. This strategic move is aimed at enhancing the quality, relevance, and overall value of our events.
The new summit will incorporate the strengths of both events, introducing innovative elements and broader opportunities for networking, learning, and growth.
We acknowledge the mixed emotions that change can bring. The CEEGC has been a cornerstone of our portfolio, and its essence will continue to be celebrated in the Prague Gaming & TECH Summit.
This consolidation represents our commitment to the gaming and tech industry's growth. We aim to create a platform that truly resonates with the needs of our community. Your support and active participation are crucial in this new chapter.
We invite you to join us in making the Prague Gaming & TECH Summit a symbol of innovation and excellence. Your insights and involvement will drive our industry forward.
Thank you for your continued trust and support. We look forward to welcoming you to this exciting new chapter.
Sincerely,
Zoltan Tundik
Co-Founder and Head of Business, HIPTHER Agency"
Set against the vibrant backdrop of one of Europe's most beautiful cities, the Prague Gaming & TECH Summit, scheduled for March 26-27, promises to be an unmissable event for industry professionals. This summit is not just a conference; it's a confluence of expertise and innovation in the gaming and tech world.
Over two dynamic days, the summit will feature an impressive lineup of over 100 distinguished speakers, drawing from a rich tapestry of industry leaders and visionaries. These experts will engage in insightful panel discussions, offering a deep dive into the latest trends and challenges in the gaming and tech sectors.
The event is expected to welcome around 250 participants, creating an unparalleled opportunity for networking. Attendees will include a diverse mix of industry stakeholders, from start-ups to established giants, providing a unique platform for collaboration and exchange.
Adding to the excitement, the summit will host a variety of networking gatherings. These events are thoughtfully designed to foster meaningful connections, opening doors to new collaborations and partnerships in a relaxed yet professional setting.
A highlight of the summit is the expansive networking/expo floor, which serves as a bustling hub of activity. Here, participants can experience the latest innovations first-hand, engage with exhibitors, and explore potential business opportunities in an interactive environment.
Among the high points of the summit will be the prestigious GamingTECH CEE Awards. This session recognizes and celebrates excellence in the gaming and tech industry, honoring those who have made significant contributions and set new standards of achievement.
In summary, the Prague Gaming & TECH Summit is not just an event but a milestone in the gaming and tech calendar. It's where ideas meet execution, where trends are born, and the future of the industry begins to take shape.
About Hipther:
Hipther Agency is the parent brand of European Gaming, PICANTE, WireUp Zone, Gaming Americas, eSports Connect, the HIPTHER news app, and the WireUp networking app found on the Play Store.
➔ To receive constant updates from the HIPTHER network and conference agenda updates, subscribe here: http://eepurl.com/hfyZxf
➔ For sponsorship/speaking inquiries, make sure to reach out to Zoltan Tuendik (Co-Founder and Head of Business at Hipther) at [email protected]
➔ For media-related inquiries, please contact Maria E. Arnidou (Event marketing Coordinator at Hipther) at [email protected]
Hipther Agency press contacts:
Zoltan Tuendik, Head of Business
[email protected] | +40 735 559 234
Maria E. Arnidou, Event Marketing Coordinator
[email protected] | +30 693 1511 965
Ukraine's Evolving Gambling Landscape: Insights from the Panel of European Gaming Congress in Warsaw
Reading Time:
2
minutes
The panel discussion last  week, at the European Gaming Congress made me feel inspired to contemplate on critical facets of Ukraine's burgeoning gambling industry, positioning the nation as an appealing prospect for Western European investors. Although unique challenges, including historical financial corruption and external pressures, exist, Ukraine's European identity makes it an attractive hub for investment. As the country grapples with ongoing conflict, it must simultaneously address customary market concerns such as safeguarding against Russian interference and protecting the personal data of its citizens.
A striking parallel emerged between Ukraine's gambling landscape and the realm of cryptocurrencies, where combating money laundering and terrorist financing poses significant challenges. The National Bank, equipped with the capacity to monitor financial flows, plays a pivotal role, in conjunction with law enforcement agencies. A comprehensive strategy to combat mis-selling and gray schemes is being executed by the National Bank of Ukraine, alongside the Commission and the Ministry of Finance, resulting in the revocation of licenses, particularly among operators with Russian ties. Comparable license revocations have occurred in several European nations that have issued cryptocurrency licenses.
However, amid the ongoing struggle against these challenges, errors have emerged, exemplified by the imposition of sanctions on prominent Ukrainian industry leaders like Parimatch and Pokermatch. These sanctions have not only significantly impacted the legal gambling sector but have also cast a shadow of caution over Western investors. Notably, the President's directive to the Cabinet of Ministers, prompted by a citizen petition with 25,000 signatures, seeks to investigate the circumstances leading to the inclusion of Parimatch in the sanctions list of the National Security and Defense Council.
In the wake of the Parimatch case, it's worth noting that the Cosmolot brand has also recently faced heightened scrutiny, with law enforcement agencies conducting searches and investigations, further emphasizing the need for a robust law enforcement process. Ukrainian Gambling Council, representing 80% of licensed gambling operators, committed to serving its members by actively working on player protection, advertising regulation, and acting as a valuable business ombudsman for the industry, contributing to a more secure and transparent gambling landscape in Ukraine.
As technical impediments are surmounted, the regulatory body demonstrates its efficiency. Critical issues, such as streamlining market access through license issuance, promoting responsible gambling, stricter advertisement rules,  and reinvigorating investments, are coming to the fore.
Once the security concerns are addressed, Ukraine is poised to unleash pent-up demand in its gambling sector. This situation will spur investors to contemplate their entry into the market, whether through direct investment, partnerships, or mergers and acquisitions, underlining the evolving landscape of opportunities in Ukraine's vibrant gambling industry.
Article by Viktoriya Zakrevskaya, Founding Member and Deputy Chairwoman for Communications, Ukrainian Gambling Council
Viktoriya was a speaker at the European Gaming Congress by Hipther, that took place on 31 October at the InterContinental Warsaw. She discussed the emerging Ukrainian iGaming market at the Panel "The Greek Odyssey, La Dolce Vita, La Fiesta Española, The Ukrainian Spirit, and The Portuguese Fado".
Hipther Agency announces Endless Knowledge Journey 'Via Infinita' with launch of 2024 Event Calendar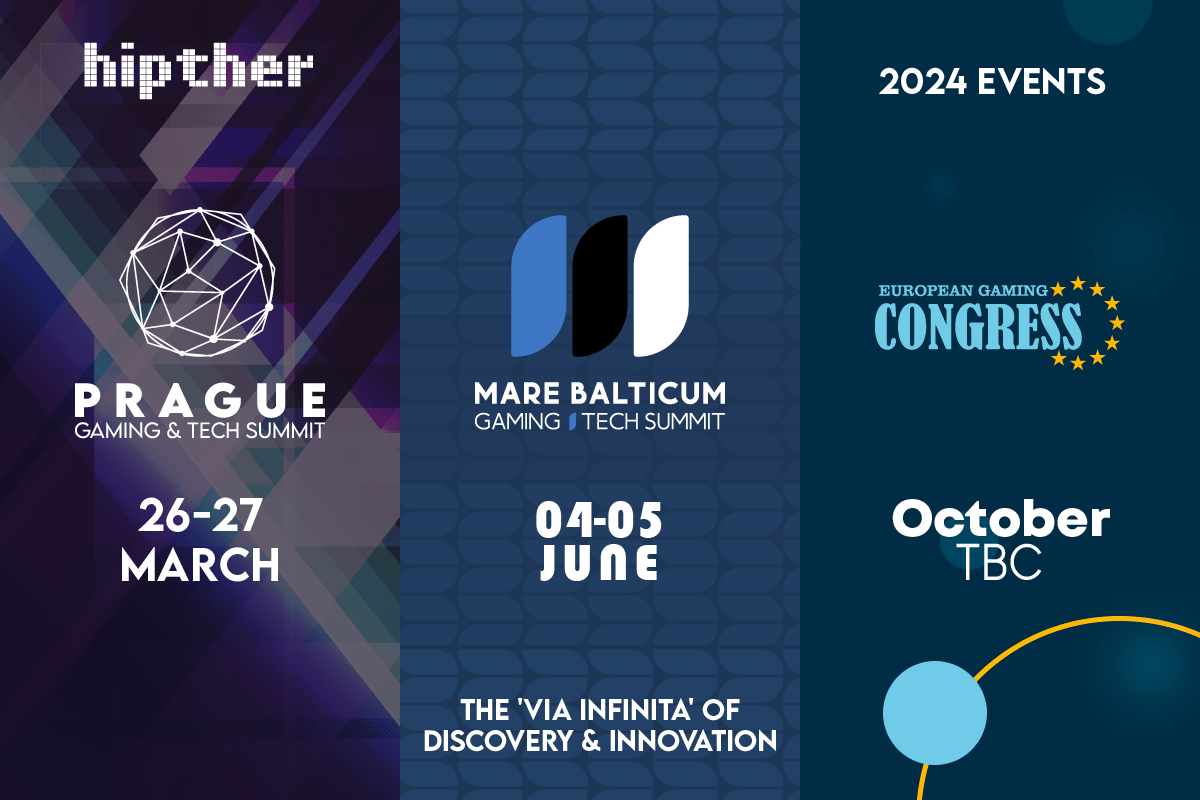 Reading Time:
2
minutes
New guiding principle 'Via Infinita' highlights limitless knowledge to be gained at trio of events
Hipther Agency, a leading Gaming and Technology sector event organizer and parent brand of acclaimed global media outlets, has revealed its event calendar for 2024, along with its guiding principle, 'Via Infinita'.
Ahead of next week's highly-anticipated European Gaming Conference on October 30th and 31st in Warsaw, Poland, Hipther has announced its event line-up for 2024, all united by a common purpose, with 'Via Infinita' representing infinite growth.
To kick start its unmissable 2024 line-up, Hipther will return with the hugely popular Prague Gaming & TECH Summit from March 26th to 27th, at Vienna House Andel's Prague, Czech Republic. Industry professionals are promised an endless voyage of discovery, exploring the boundless opportunities, innovations and developments that are shaping the future of gaming and technology.
With a jam-packed schedule of speaking slots and discussions, delegates will receive new insights into the ever-evolving sectors of iGaming, eSports, Blockchain, AI, Fintech, Virtual Reality and more.
The event will also see the launch of the GamingTECH Awards, formerly held under the GamingTECH CEE Budapest Conference. The awards recognize and honour the best companies of the Central and Eastern European (CEE) region.
In June, MARE BALTICUM Gaming & TECH Summit returns on the 4th and 5th, transforming Tallinn, Estonia, into the epicenter of gaming and tech excellence. Industry leaders and innovators from the aforementioned sectors, along with FashionTech, Mobility, Climate Change and EdTech will meet to discuss new developments and findings.
In addition, the Baltic and Scandinavian Gaming Awards (BSG) 2024 will take place to celebrate the most successful and popular companies in the Nordics and Baltics.
As the Baltic Sea region's leading in-person event, MARE BALTICUM Gaming & Tech Summit promises to be a groundbreaking opportunity for insightful discussions and invaluable networking opportunities to share the future of the industry.
The third event in Hipther's unmissable calendar is the European Gaming Congress 2024, hosted in October, in Amsterdam, bringing together compliance experts, regulators and gaming industry professionals to discuss the latest updates on gambling industry compliance in Europe.
From the Nordics and the D-A-CH region, to Poland, Netherlands, France, Spain, Italy and Greece, the European Gaming Congress unites the gaming industry with blockchain, AI and Fintech experts.
Following this year's inaugural European iGaming Excellent Awards (EiGE Awards), the second edition returns to celebrate the accomplishments of significant contributors to the European iGaming sector.
The embodiment of prestige and recognition, they provide an exceptional platform for industry leaders, innovators and influencers, from online gambling, operators to suppliers, testing laboratories and payment providers.
Zoltan Tuendik, Co-Founder of Hipther, said: "Reflecting on 2023, our events portfolio flourished with unparalleled success, setting a golden precedent.
"As we stride into 2024, we embrace the infinite possibilities with Via Infinita ahead of Prague, Tallinn, and Amsterdam. A heartfelt thank you to our sponsors, participants, and media partners for journeying with us. Our path is boundless, our ambition limitless."
Mark your calendars for the most significant in-person events for Gaming and Technology in Europe and let Hipther Agency be your guide in the Infinite Way to growth.
Join the #hipthers in a constructive and enjoyable journey of discovery throughout 2024, filled with networking adventures and learning opportunities!
About Hipther:
Hipther Agency is the parent brand of European Gaming, PICANTE, WireUp Zone, Gaming Americas, eSports Connect, the HIPTHER news app, and the WireUp networking app found on the Play Store.
➔ To receive constant updates from the HIPTHER network and conference agenda updates, subscribe here: http://eepurl.com/hfyZxf