Waterhouse VC celebrates continued high returns; looks to Brazil and betting syndicates for future growth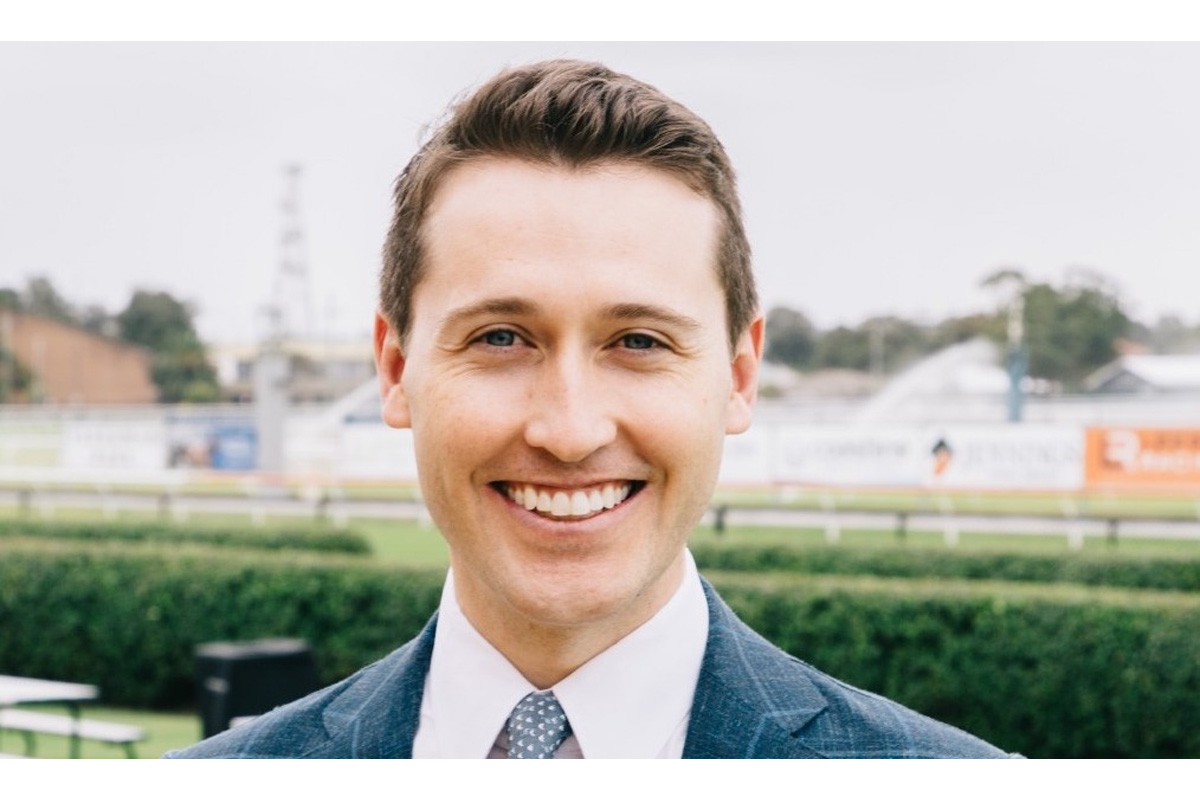 Tom Waterhouse, Chief Investment Officer of Waterhouse VC, the specialist investment fund for the global betting and gaming sector, heads to the U.S. again to look for new opportunities at G2E off the back of revealing another successful summer of investments.
The fund recently converted an option in cutting-edge crypto betting technology company Saintly. In February 2023, Waterhouse VC signed a three-year option to buy 20% of the top-tier platform, an option that was bought out in August for 2,180% above the option conversion price. This meant an extraordinary 23x return on the position within six months.
"I feel like we have a very good understanding of the products going into the online betting world and what will work" – Tom Waterhouse, whose family has been involved in the betting industry for more than 100 years.
Since its inception in August 2019, Waterhouse VC has achieved a gross total return of 2,422% as of 30 September 2023, assuming the reinvestment of all distributions. To maintain rigorous standards, the fund's team scours the gaming sector for disruptors and niche-leading businesses worldwide.
Over the past few months, Brazil has been a particular area of interest. Another one of the current opportunities that Waterhouse VC is participating in is Betscanner. Much like an Oddschecker for crypto betting, Betscanner will compare odds for sporting events offered by crypto operators and is leveraged to benefit from the growth of both crypto betting and the Brazilian market.
Another investment that the fund is excited about is an emerging professional betting syndicate run by Tom Dry. After working for Tony Bloom, the world-renowned football betting pro and owner of English Premier League powerhouse Brighton FC, Dry developed his own tennis betting strategy. Waterhouse VC saw that the syndicate's operational metrics were very impressive and the fund took the view that Dry had the ability to further scale the team, increase liquidity in tennis and also expand into other sports.
Waterhouse VC will continue to analyse the betting and gaming sector for further opportunities, with G2E being just the next step in this process.
iGaming Operators: Optimove Survey Analysis Shows Responsible Gambling Measures Build Player Trust and Loyalty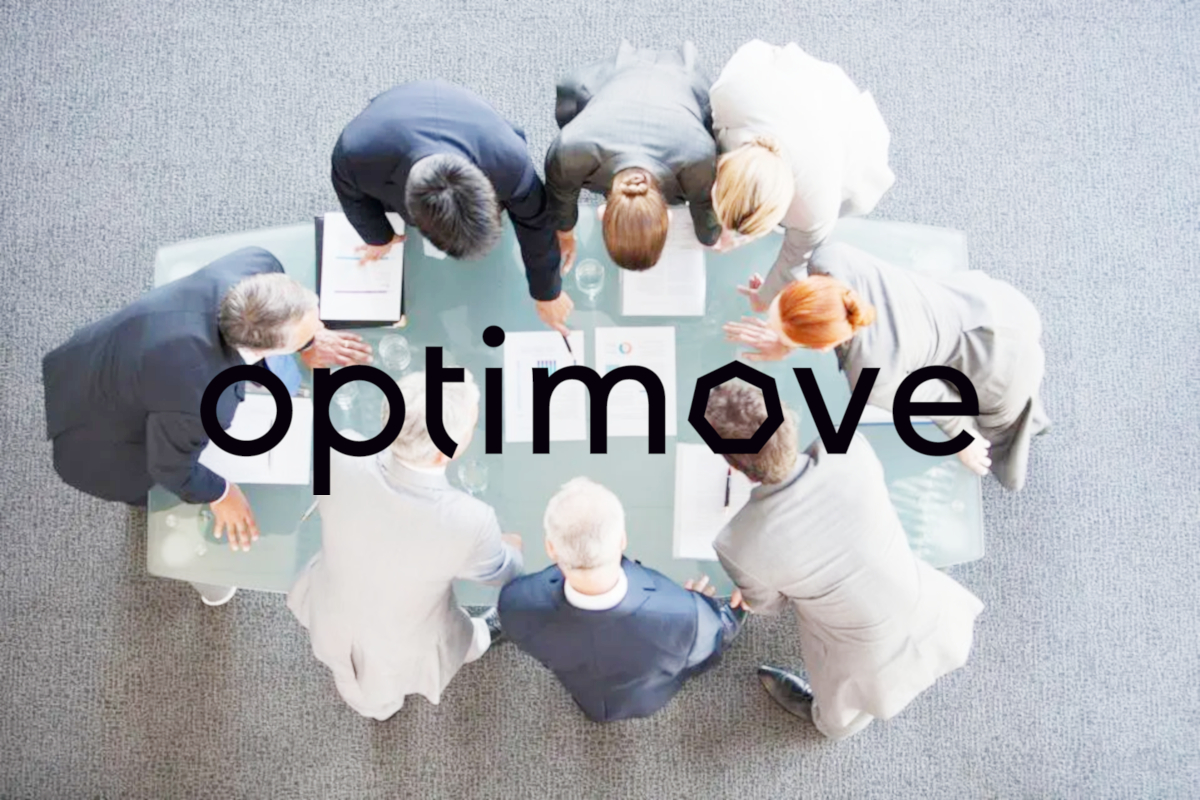 Findings from the Optimove 2023 iGaming Survey shed light on players' positions on the ongoing challenge of tackling problematic gambling behavior within the iGaming industry. According to an analysis released by Optimove at Global Gaming Expo (G2E) in Las Vegas, an overwhelming 75% of players perceive responsible gambling tools as instrumental in bolstering trust and loyalty towards operators. The results are from the Optimove 2023 Report of Players' Preferences in iGaming Marketing.
Impressively, approximately 90% of players actively set betting limits and a remarkable 97% demonstrate awareness of responsible gambling resources with 56% actively utilizing them. This highlights the escalating significance of iGaming sites' responsible gambling initiatives and suggests that responsible gambling initiatives not only benefit players but also enhance the reputation and customer retention of operators.
Responsible gambling poses a critical challenge in the iGaming industry. Neglecting responsible gambling measures can lead to problem gambling, eroding trust and loyalty in operators. It's essential for a healthy, sustainable player-operator relationship.
To address these insights, the Optimove 2023 iGaming Survey offers five key recommendations serving as a playbook for iGaming operators and helping them craft a personalized and socially responsible marketing strategy. This approach not only enhances the player experience but also effectively mitigates the risk of players developing unhealthy habits and practices:
Promote Responsible Gambling: Operators should actively promote responsible gambling resources, fostering trust and loyalty by featuring them prominently on their website and in marketing materials.
Encourage Betting Limits: Operators should encourage players to set betting limits by implementing user-friendly features for limit adjustment.
Continuous Education: Operators should educate players about responsible gambling including potential risks and recognizing problem gambling signs.
Monitor and Support: Operators should establish systems to monitor player behavior, offering timely support and intervention when needed, showcasing their commitment to player well-being.
Use Data Analytics: Operators should leverage a customer data platform (CDP) for data analytics to identify and support players at risk of gambling problems, enabling early intervention.
These survey results come on the heels of Gartner Ranking Optimove #1 in Journey Orchestration in its 2023 Critical Capabilities for Multichannel Marketing Hubs. Optimove is also positioned highest in execution and vision among Challengers in the Magic Quadrant for Multichannel Marketing Hubs and is recognized as a noted leader in customer intelligence and measurement and optimization.
Visit Optimove at G2E in Las Vegas, October 10 to 12, in booth 2630 to get the report and further iGaming insights.
Evolution at G2E Las Vegas 2023 with world-class online live casino, RNG and slots showcase from its seven brands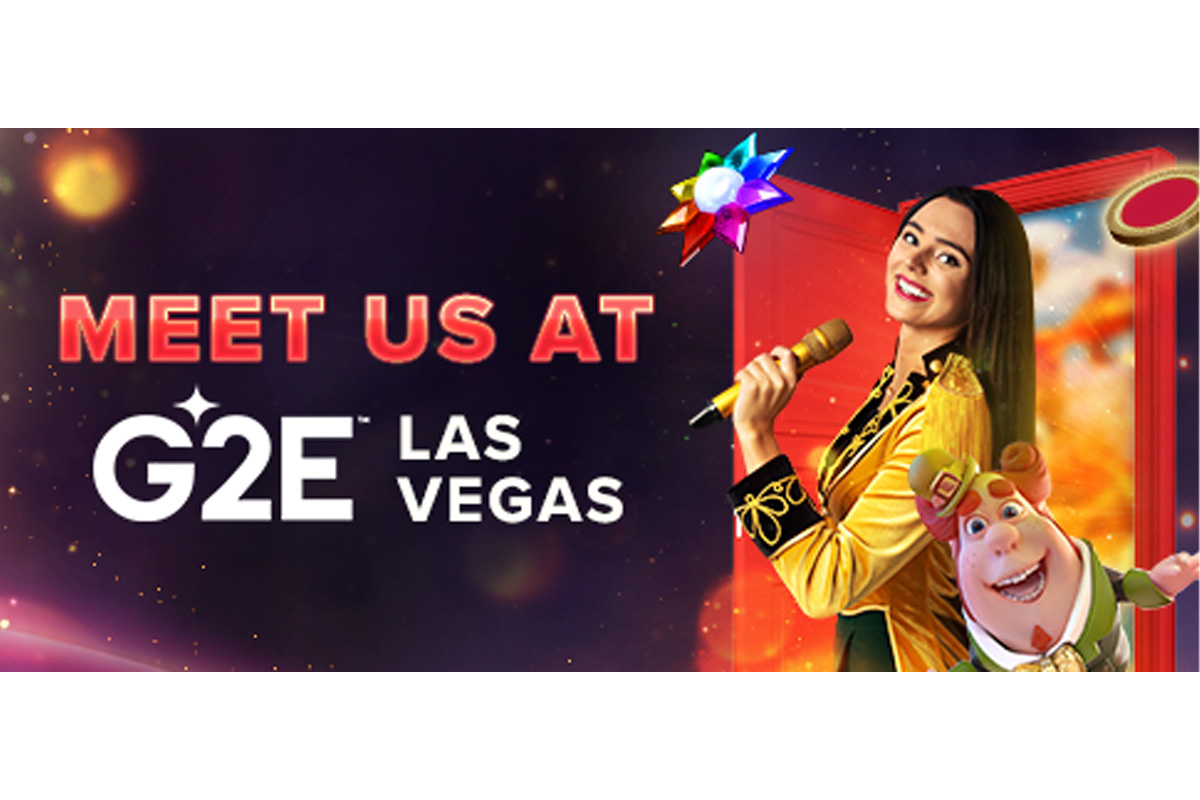 At G2E Las Vegas 2023 Evolution will showcase its world-leading portfolio of innovative online casino products from its seven Group brands — Evolution, Ezugi, NetEnt, Red Tiger, Big Time Gaming, Nolimit City and DigiWheel.
Following the Group's inaugural appearance at the 2022 event, this year will see Evolution with an even bigger presence, on stand #4430 in the iGaming section of the show. Visitors to the Evolution stand will be treated to a host of new and soon-to-launch games from across the Group's brands, which together offer an unrivalled choice of online live casino, live game show, RNG and online slots titles and solutions for iGaming operators of all sizes.
Amongst the main attractions in live casino will be two new global releases from the Evolution brand: Red Door Roulette — an innovative mash-up of two of Evolution's most successful titles ever, Crazy Time and Lightning Roulette — and Video Poker, a live casino version of an old favourite that offers the ultimate fusion of nostalgia and player-focused modern gaming technology.
Evolution's eagerly-awaited Crazy Time live game show itself, and its sister game show title, Crazy Coin Flip, both set for imminent US launch, are sure to be big crowd-pullers, too. A digital Crazy Time spinning money wheel will be a major focal point on the stand, while Crazy Coin Flip, which blends the best of RNG slots into a uniquely thrilling live game show experience, will demonstrate Evolution's innovative fusing of live online gaming and slots action.
iGaming operators looking for the latest and best in online slots will not be disappointed, either. Evolution's NetEnt brand will present Finn and The Candy Spin, an exciting sequel to the NetEnt classic, Finn and The Swirly Spin, while the Group's other slot brands — Red Tiger, Big Time Gaming, and Nolimit City — will all premiere new slots titles at the show.
Jacob Claesson, Evolution CEO North America, said: "We are thrilled to be back at G2E Las Vegas and we are especially looking forward to launching our new live game shows such as Crazy Time and Crazy Coin Flip in the US for the first time. These titles have been incredibly successful in Europe and other markets and we're confident that US players will absolutely love the fun and entertaining experience of taking part live and online. Clearly, North America is a massively important market for Evolution, and North American operators will see these and many more new and upcoming releases on our even bigger and better 2023 stand. We truly have something for everyone. Not only will attendees see classic and all-new games to suit all player types and operators in the North American market, but there are also global releases for international operators, plus lots to interest operators in Latin America, as well."
Expanse Studios Takes Center Stage at G2E Las Vegas 2023 – Meet the iGaming Innovator at the Booth 5130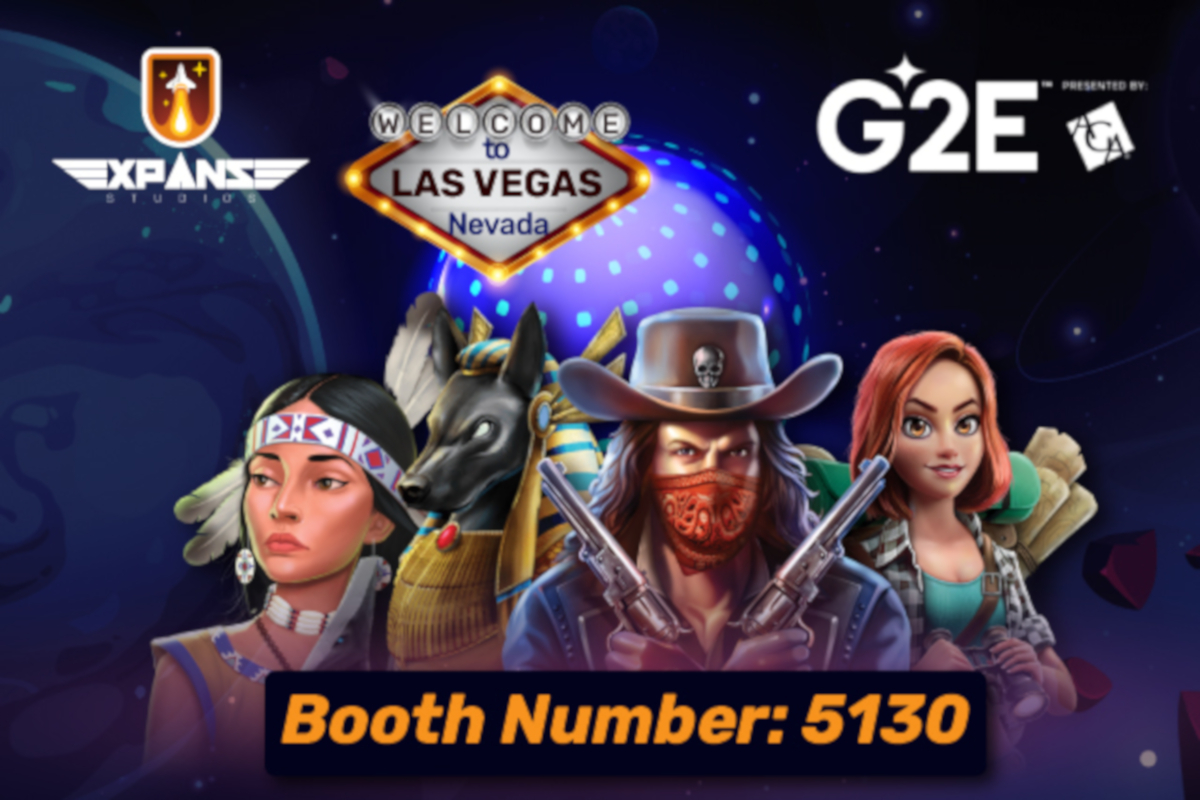 Fresh off a successful showcase at the SBC Summit in Barcelona and Sigma in Limassol, Expanse Studios is poised to turn heads at G2E Las Vegas, the modern-day Rome of the iGaming world, to present the latest products at the Booth 5130 from October 9 to 12.
With a portfolio enriched by new slot titles and a diverse offering of card, roulette and table games, Expanse Studio has quickly solidified its reputation as a start-up that's challenging the status quo in the iGaming sector.
G2E Las Vegas, globally acknowledged as the premier event for the gaming industry, will witness first-hand how Expanse Studios is blending innovation with traditional gaming elements. Its state-of-the-art games have found resonance among a wide audience, pushing the boundaries of what online gaming can offer.
Although a newer name on the scene, Expanse Studios is already packed with ambition, creativity and a relentless drive to transform the player experience. And results, of course, with already 40+ in-house games. G2E offers us a phenomenal platform to connect with industry stakeholders and showcase why we're the talk of the town.
Expanse Studios' unique positioning in the market hinges on its technologically-advanced offerings blended seamlessly with a player-first approach. This ensures that every game release provides a fresh, engaging experience for players, making Expanse Studios' stand a must-visit at G2E.
Visitors are warmly invited to Stand 5130 to witness Expanse Studios' offerings first-hand. Whether it's an introduction to its latest slots or an immersive dive into its turn-based strategies, there's something to intrigue everyone. Moreover, potential collaborators can discuss opportunities and discover the competitive advantages of aligning with one of the industry's brightest rising stars.
Those interested in taking their iGaming operations to the next level, expanding their B2B networks or exploring potential collaborations can email the Expanse Studios team directly.
Mail at contact@ expanse.studio or, better yet, meet the team in person at Stand 5130 during G2E Las Vegas.
This is a rare chance to engage with a company that is not just participating in the industry's growth but actively catalyzing it. The Expanse Studios team looks forward to connecting, discussing and potentially reshaping the future of iGaming together. Join the momentum; let's make waves together.