Gambling.com Group Ready for Launch of Online Sports Betting in Kentucky with BetKentucky.com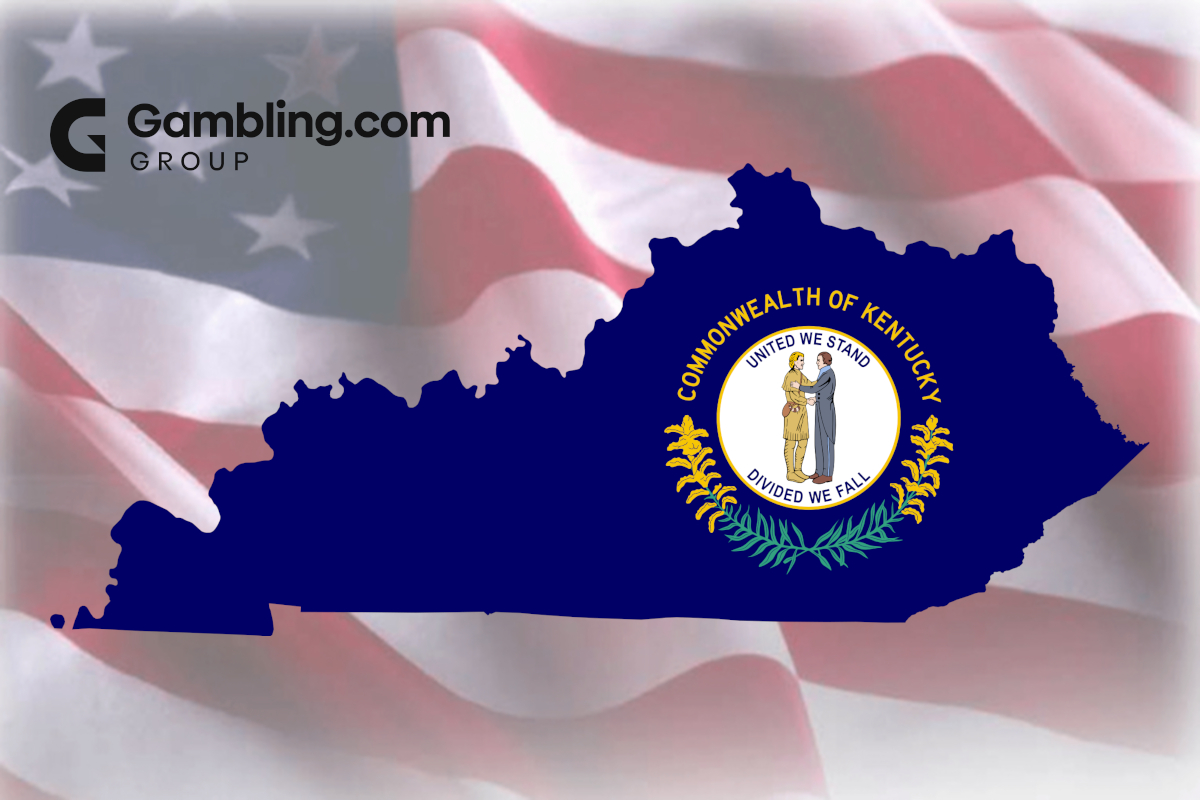 Gambling.com Group Limited (Nasdaq: GAMB), a leading provider of player acquisition services for the regulated global online gambling industry, today announced that it is ready to provide marketing services to licensed online sports betting operators in the state of Kentucky as legal online sports betting goes live on Thursday, September 28, 2023.
The group launched BetKentucky .com in April of 2022 ahead of the legal online sports betting market in Kentucky going live to help sports bettors find trusted, comprehensive and up-to-date information on sports betting and legislative updates in 'The Bluegrass State'. With seven approved online sportsbook operators available on day one and one more expected at a later date, access to comparison websites like BetKentucky .com enables consumers to read expert reviews of all legal sportsbooks in the state to help them choose their best option.
Through its portfolio of informational websites, Gambling.com Group helps operators acquire players, reducing their reliance on more intrusive forms of advertising. In addition to BetKentucky .com, the group is ready to help licensed online gambling operators in Kentucky with its national and international websites including Gambling .com, Bookies .com, RotoWire .com and USAToday .com through its media partnership with Gannett Co. Inc as well as with the Lexington Herald-Leader (at Kentucky .com) via its media partnership with The McClatchy Company and the Louisville Courier Journal (at Courier-Journal .com) via its media partnership with Gannett.
Kentucky with a population of over three million adults, launched retail sports betting in the state on September 7 with Governor Andy Beshear announcing bricks-and-mortar sportsbooks posted a handle of over $4.5 million after the first two weekends. BetKentucky .com in late-July commissioned a survey reporting that 42% of Kentucky adults say they are 'very likely' or 'likely' to bet on sports once it is legalized. Kentucky has a strong college sporting history with college teams at the University of Kentucky, University of Louisville and others receiving undivided attention from fans across the state.
"Kentucky has been one of the quickest states to launch sports betting after legislative approval and 'The Bluegrass State' is taking the right approach by keeping the barriers to entry low and allowing a variety of operators to enter the market," the Chief Executive Officer for Gambling.com Group Limited, Charles Gillespie, said. "We believe that this will foster competition and ultimately benefit consumers as the operators with the best products rise to the top. Kentucky has a rich sporting tradition and Gambling.com Group Limited is excited to help guide and educate sports bettors in the state to get the most out of their online sports betting experience."
"Kentucky allowing sportsbooks to take legal sports bets just as the NFL season is kicking off and with the MLB post-season on the horizon is a huge win for sports bettors in the state," the Vice-President for Gambling.com Group Limited, Caroline Smart, said. "The competitive marketplace in Kentucky will guarantee plenty of choices and opportunities for customers, who can count on our dedicated websites that feature trusted, comprehensive and up-to-date information on sports betting as well as reviews of the legal sportsbooks to provide them all of the resources needed to navigate these exciting times."
Continent 8 Technologies Launches in Kentucky
Continent 8 Technologies has added Kentucky to its list of more than 25 states where it offers its award-winning managed hosting, connectivity, cloud, and security solutions to operators and suppliers after the state voted in favor of passing sports betting legislation.
With the bill now on Governor Andy Beshear's desk to be signed into law, Continent 8 has deployed its first-to-market approach so that its customers can be ready to go live from day one of the state opening its doors to legal sports betting for the first time.
Nick Nally, Chief Revenue Officer at Continent 8 Technologies, said: "Our rapid launch into Kentucky is only possible because of the unrivalled knowledge and experience that Continent 8's planning and delivery function has in implementing its solutions in the regulated US market. We work ahead of operator service requirements to be able to deliver fast to our customers."
Kentucky has moved quickly to regulate online sports betting and Continent 8 has been able to keep pace with the progress being made at all times. It looks set to be a significant state for the regulated US online sports betting market, with analysts predicting it will generate $23m in tax revenue each year.
Operators and suppliers in Kentucky will be able to access Continent 8's full suite of solutions from a dedicated data center in the state, including supporting hybrid cloud deployments with hyperscale partners such as AWS, GCP, and Azure.
This first-to-market approach, regulatory experience, and cutting-edge suite of solutions have seen Continent 8 emerge as the go-to infrastructure provider of choice for around 85% of operators on the EGR US Power Rankings for 2023.
Dany Chapdelaine, Director of Planning and Delivery at Continent 8 Technologies, said: "Our vast regulatory knowledge and experience, coupled with strong relationships with customers, suppliers and vendors has enabled us to deploy our services in Kentucky at a rapid pace. A huge well done to the team involved in this significant project.
"Our approach in North America has seen us become the trusted infrastructure partner of choice for the vast majority of operators and suppliers in the market, and adding Kentucky to our growing network is another major step forward for us and our customers."
Powered by WPeMatico