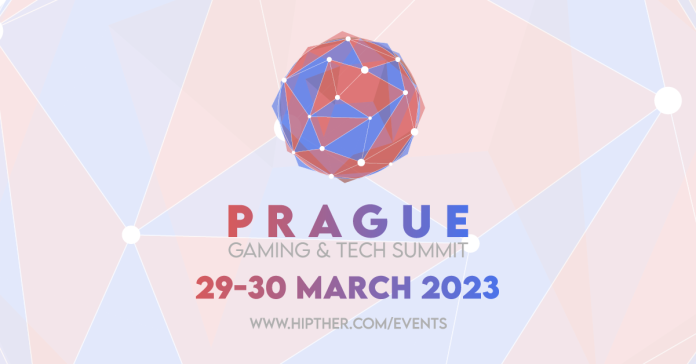 Reading Time:
2
minutes
At Prague Gaming & Tech Summit, GR8 Tech's team shared their expertise on the challenges and technologies that iGaming operators may encounter. In a one-on-one conversation with Zoltán Tűndik, Co-Founder at HIPTHER Agency, GR8 Tech CEO Evgen Belousov discussed the European iGaming industry and highlighted the unique features of GR8 Tech's business model. Belousov explained how their approach could boost partners' businesses and facilitate the launch of a new iGaming venture.
"Czechia has all the potential to become a hub for technological advancements and iGaming trends. In fact, the country already boasts a significant share of the European iGaming market, with a growing number of operators establishing their presence here. Additionally, the Czech eSports industry has been experiencing steady growth in recent years, presenting exciting opportunities. With our office in Prague, we have expanded our understanding of the iGaming industry in Europe with a new, fresh perspective," said Evgen Belousov, CEO at GR8 Tech.
Belousov elaborated on the iGaming industry in Europe, its current state, and emerging trends. He also covered the challenges iGaming companies face when they want to grow and expand to new markets.
"Some operators face challenges with their current platform, such as local software limitations that prevent global expansion, scaling issues, and product metrics constraints like bet placing per minute. At GR8 Tech, we understand these issues and have the expertise to address them effectively."
Evgen emphasized that GR8 Tech's business model priorities are centered around comprehending operators' difficulties in changing software and migrating players.
"Changing software for the operators is a nightmare. Only through extensive research, including surveys and analysis of our biggest client brand's experience with eight migrations in different geographies and software, have we developed a comprehensive plan that ensures a smooth transition for players, without any negative impact on the business."
As advice to companies aiming to develop software for iGaming and enter the market, Evgen recommends prioritising the needs of operators and addressing the pain points of the iGaming business within local regulations. He suggests close collaboration with operator representatives, conducting thorough market research, and analysing player behavior patterns to achieve great results.
The GR8 Tech team is excited to continue sharing their expertise in upcoming events, including the Prague Web Expo next month.
Powered by WPeMatico