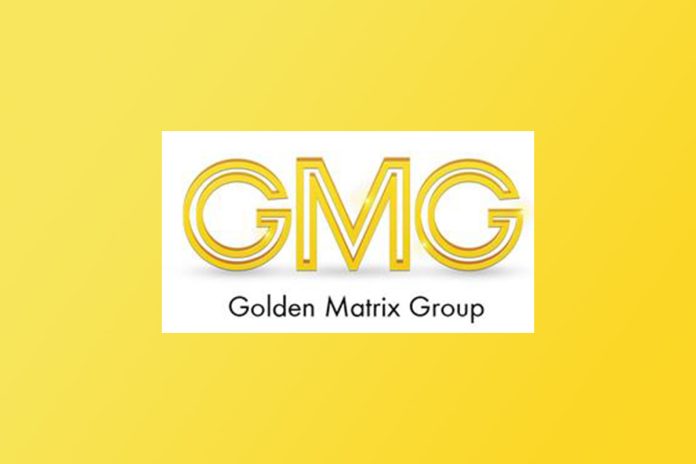 Golden Matrix Group Inc., developer, licensor and global operator of online gaming and eCommerce platforms, systems, and gaming content, today reported financial results for its fiscal year ended October 31, 2022.
Full year revenues of $36 million, an increase of 219% on revenues of $11.3 million in the comparable 12-month period ended October 31, 2021.
Adjusted EBITDA of over $3.5 million * for the year ended October 31, 2022.
Cash and cash equivalents of $14.9 million and total assets of $32.5 million as of October 31, 2022.
Total liabilities as of October 31, 2022 of $2,774,932, comprised of $2,715,154 in current liabilities and $59,778 in non-current liabilities.
GMGI shareholders' equity of $26.8 million , up from $18.9 million on October 31, 2021, an increase of 42% over the 12-month period. ended October 31, 2021.
Current game operations and registered user numbers of 685 and 7 million, respectively, in business-to-business (B2B) traditional business.
Business-to-consumer (B2C) segment – RKings Competitions Ltd. (RKings) – now has over 45,000 unique active users per month.
Subsequent event: On January 12, 2023, GMGI entered into a definitive agreement to acquire MeridianBet Group and its related companies in a cash and stock transaction valued at approximately $300 million.
Revenue contributions in fiscal 2022 from GMGI's B2B and B2C segments were $14.8 million and $21.2 million, respectively. There were no contributions from the (RKings) B2C segment during fiscal 2021, as GMGI had not acquired its 80 percent controlling ownership interest in RKings until the beginning of fiscal 2022. At the end of the fiscal year, GMGI exercised its option and acquired the remaining 20 percent interest. The revenues and adjusted EBITDA discussed above include the 20% non-controlling interest which was held in RKings during the year ended October 31, 2022. More detailed information on the minority interest can be found in our most recent Annual Report on Form 10-K for the year ended October 31, 2022, which was filed with the Securities and Exchange Commission (SEC) today.
The increase of general and administrative expenses – to $5,442,591 in fiscal 2022 from $1,264,672 in the prior year – was due primarily to $3,131,121 of G&A expenses from the Company's RKings B2C segment. The 83% year-over-year increase in G&A expenses in the B2B segment was due mainly to increases in marketing and payroll costs.
"This has been a highly constructive year for our rapidly growing company," said Golden Matrix CEO Brian Goodman, who continued, "We believe the increased costs incurred and investments made in our B2B and B2C platforms have positioned GMGI to sustain and even accelerate our strong revenue growth. To remain competitive in the worldwide gaming industry, we are continually upgrading our systems and gaming content offerings to support the needs of our millions of participants."
Mr. Goodman said, the entry into the agreement to purchase MeridianBet Group, announced recently (the "Purchase Agreement") and expected to be completed in the first half of the current year, "will significantly advance GMGI's global footprint with numerous B2B and B2C product offerings on most continents and, we believe, create the opportunity for us to participate in online gambling markets in the U.S. and Canada."
Mr Goodman further added, "The combined pro forma revenues of Golden Matrix and MeridianBet are expected to be greater than $100 million for FY2022, with an Adjusted EBITDA estimated to be greater than $22 million for the pro forma year ended October 31, 2022, making the combination financially appealing and earnings-accretive."
Mr. Goodman said that GMGI expects to begin generating considerable revenues in the first half of this year via its B2C Mexican Casino, which offers Online Casino Games, Sportsbook and the successful RKings Tournament product and continued, "We believe it should serve as the first major step toward GMGI's planned expansion throughout Latin America."
Selective amounts stated above are rounded to the nearest $100,000, please see Form 10-K for exact numbers
Powered by WPeMatico