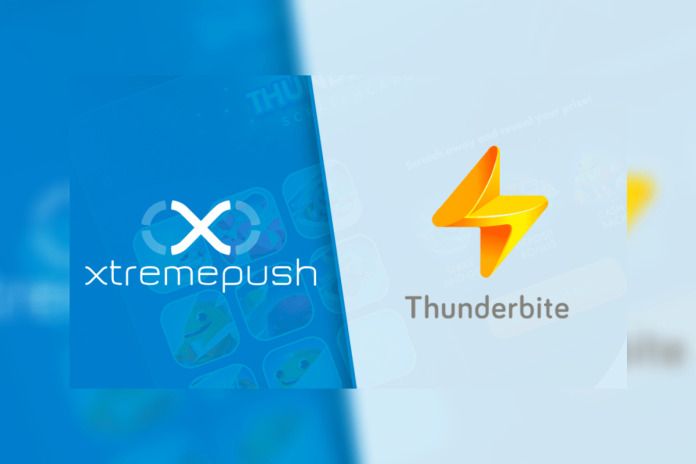 Reading Time:
< 1
minute
Xtremepush and Thunderbite are pleased to announce a new partnership that marries leading gamification technology and the leading customer data and engagement platform.
The partnership will allow Thunderbite to deepen its offering by providing real-time rewards and incentives based on specific campaign triggers.
The Xtremepush platform will allow Thunderbite to drive customer engagement using push notifications and highly personalised communications.
Xtremepush's ability to unify data into a Single Customer View will allow Thunderbite to engage with lapsed players based on their gaming preferences, driving engagement and deposits.
The agreement will also see the two companies team up to offer a full range of end-to-end user journeys, which will allow their respective clients the chance to increase active users and daily deposits.
Players can expect a unique contextual engagement experience for players who get real-time communication that is highly relevant to their playing behaviours, which drives higher lifetime values.
John Smith of Thunderbite said:
"We are naturally ecstatic to be teaming up with Xtremepush. Their platform and the client base aligns perfectly with our vision and strategy for the industry and we feel that clients from both sides of the table will see the immediate impact of this partnership"
Tommy Kearns, CEO of Xtemepush, added:
"This partnership allows two pioneers in customer engagement to combine their talents to provide exceptional value to businesses and their players.
Through the highly personalised user journeys we have the ability to create, players will get a more rewarding experience and businesses will see an uplift in wallet share."
Powered by WPeMatico