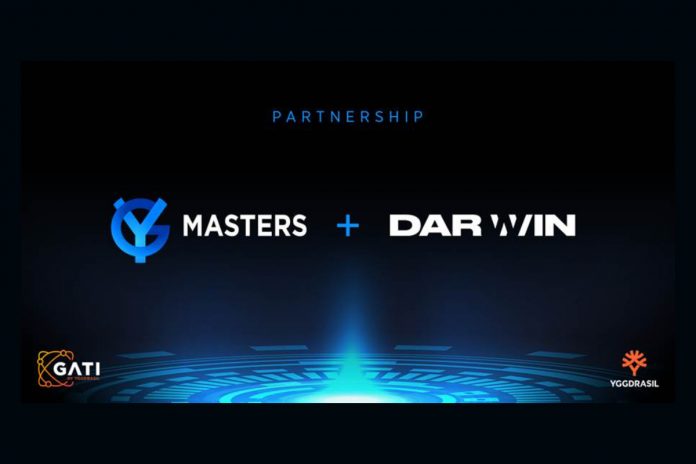 Reading Time:
2
minutes
 Malta-based start-up is the latest addition to growing YG Masters roster
Darwin Gaming is the latest partner to join Yggdrasil's YG Masters program for third-party gaming content creators.
As a YG Masters studio, Darwin will develop, deploy and distribute its games using Yggdrasil's technology and extensive network of operator partners.
The Masters program is powered by Yggdrasil's ground-breaking Game Adaptation Tools & Interface (GATI) technology. GATI is a preconfigured, regulation-ready development toolkit enabling partners to efficiently create and distribute games globally with Yggdrasil. GATI and Masters is attracting many third-party studios aiming to increase game throughput, reach and ROI.
Malta-based Darwin Gaming was founded in 2020, leveraging on extensive previous experience in the gambling industry, with the aim of evolving mobile gaming entertainment and a philosophy to provide high-quality games with a simple approach.
Stuart McCarthy, Head of Partner Programs at Yggdrasil, said: "Darwin has a unique and innovative approach to game development driven by a talented and experienced team with a vision to change the game.
"As they are just setting off on their journey as a games studio it makes them the perfect partner for our rapidly expanding YG Masters program. By using our proven GATI technology they will propel their growth strategy. We are very excited to see the games that Darwin will create as a studio partner and we wish them a warm welcome to the program."
Nuno Gonçalinho, CEO of Darwin Gaming, said: "We're delighted to partner with Yggdrasil, a company that is well known for pushing the industry to new heights, making this a great fit for our unique games to shine."
Rui Pena, COO of Darwin Gaming, said: "I'm excited for us to join the Masters program. Yggdrasil has been a driving force and inspiration in the industry and from working closely we can see it's the fruit of quality technical expertise and well implemented out-of-the box ideas. This kind of passion is what drives us at Darwin so we're looking forward to evolving the game together.
"At Darwin we work hard to push the evolution of the gaming industry and provide an experience that seamlessly fits in players' lives, leveraging on graphics, sounds, touch interaction and ergonomics."
Powered by WPeMatico