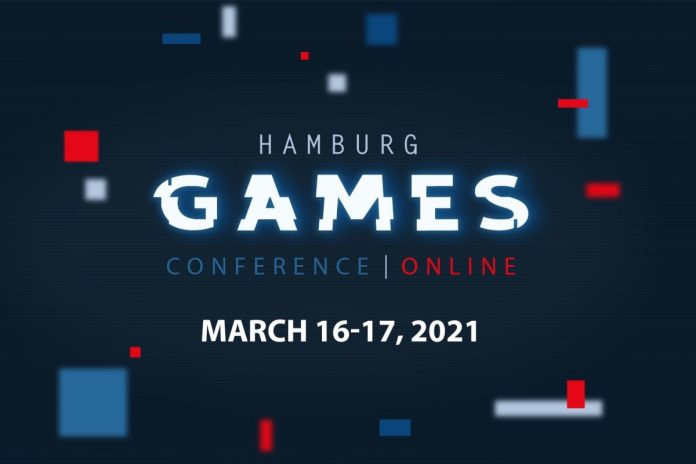 Reading Time:
2
minutes
One of the few B2B events which physically took place in 2020 was the Hamburg Games Conference, a conference which in the last ten years gathered the leaders and opinion makers in the games and media industry together.
The overarching topic 2021 of the conference is "Discoverability". For a lot of developers and publishers it is challenging to find their audience in a world without any physical events but, with more distribution models, online platforms and stores than ever. At the same time, companies faced the challenge of how to find and onboard new employees without personal contact.
From March 16-17, 2021, the Hamburg Games Conference offers a fully digital interactive multiplayer experience and selected expert online streams. Business attendees, founders and students from around the world will be able to explore the conference with their digital avatars, visit digital exhibitor booths and engage in matchmaking via integrated video chats! Tickets available now here: http://bit.ly/34nlkYd
Partnering with the Federal Ministry of Transport and Digital Infrastructure, which is in charge of the 250 million Euro German Games Programme and supports German game studios in the process of applying for project grants, Hamburg games Conference supports German game studios in finding proper funding.
All attendees with business tickets have the chance to check out the game pitches directly on the virtual conference space and jump into video meetings with the teams, experiencing a whole new level of digital matchmaking!
Hamburg Games Conference 2021 also partners with Creative Ports to connect games start-ups in Europe and beyond. A dedicated start-up and founders track will give start-ups the chance to get 360 degree feedback by industry experts as well as industry peers for their game projects and to pitch to potential publishers as well as investors. Creative Ports is comprised of 14 partners from the countries around the Baltic Sea – funding agencies, municipalities, international cultural institutes, and universities – who joined forces in a consortium led by the Goethe-Institut (DE) with the aim to improve and encourage collaboration between the Cultural and Creative Industries (CCI) actors of the participating countries and to further develop strategies and processes around internationalization.
The Hamburg Games Conference is co-hosted by Gamecity Hamburg and GRAEF Rechtsanwälte in partnership with Gamecity Hamburg and the digital Event agency is Super Crowd Entertainment, who organized 2020´s year Indie Arena Booth Online and MAG Online.
Powered by WPeMatico