Jamul Casino® Announces Annual Fall Philanthropy and Community Outreach Campaigns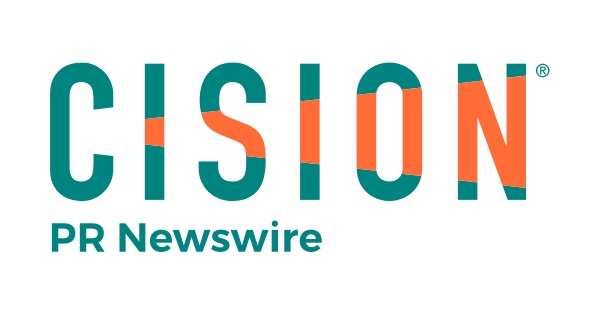 The Jamul Indian Village of California (JIV) and Jamul Casino have announced the signature events for their annual fall philanthropy and community outreach campaigns. Philanthropy events include a Breast Cancer Awareness fundraiser in October and their annual Veterans Day event on November 6, 2020 with California State Assemblyman, Randy Voepel.  This year's key Community Outreach effort is a sponsorship of the San Diego International Film Festival.  Every fall, JIV and the Casino spotlight several worthy causes, and work to raise money, support, and awareness of the issues.  Last year, the Tribe and Casino donated more than $135,000 to local and national non-profits.  Jamul Casino's annual fall philanthropy drive and community outreach campaign are part of the Tribe and Casino's ongoing commitment to giving back to the community and organizations that are seeking to change lives in San Diego.
Breast Cancer Awareness Month
As part of its efforts to raise both awareness and funds for breast cancer research, Jamul Casino will be inviting Casino guests to donate to this cause, and matching their donations.  Throughout the month of October, patrons of Jamul Casino can drop slot tickets into a designated drum at the Casino entrance.  Jamul Casino will match the dollar value of all slot tickets, up to $10,000.  In November, Jamul Casino will present a check to the American Cancer Society, an organization which funds and conducts research, shares expert information, supports patients, and spreads the word about prevention for all types of cancers, including breast cancer.
Veterans Day
Jamul Casino will host its third annual Veterans Day luncheon on Friday, November 6, 2020 on The Rooftop.  California State Assemblyman, Randy Voepel, will be present to help pay tribute to more than 30 JIV and Casino team members who have served in the military.  JIV will also present a $10,000 donation to Strategic Alliance for Veteran Integration (SAVI).  Every year, SAVI helps thousands of transitioning service members navigate their VA benefits, and assists with reintegration to civilian life with ongoing, whole-person support and custom programs.
Erica M. Pinto, Chairwoman of the Jamul Indian Village of California, states, "Our annual Veterans Day luncheon is one of our honored traditions. Native Americans serve in the military at a higher rate than any other nationality.  Recognizing the courage, service and sacrifice these men and women have made on our behalf is both humbling and inspiring.  It is truly an honor to partner with SAVI to help serve these very-deserving heroes."
San Diego International Film Festival
As part of its community outreach efforts, Jamul Casino will also sponsor this year's San Diego International Film Festival, presented by the San Diego Film Foundation, a 501(c)3 organization.  The event will be held October 15-18, 2020, with film screenings taking place online and via drive-in.  Jamul Casino's $20,000 sponsorship includes: Culinary Cinema Presenting Sponsor, Filmmaker Awards Supporting Sponsor, and American Indian Film Track Co-Sponsor.  The sponsorship helps advance the Foundation's mission to use the transformative experience of film to explore issues of global impact, to create dialog, and ultimately to develop empathy and understanding in an increasingly diverse and complex world.
Additionally, for the past several years, Ms. Pinto has served on the San Diego International Film Festival's Native American Advisory Board.  This group is tasked with viewing the entries by Native American filmmakers, and selecting the top films to be screened during the festival.  Ms. Pinto explains, "Showcasing American Indian cinema is important as it helps us preserve our culture and we are proud that the San Diego International Film Festival is hosting Native films."  She continues, "Tribal people are natural storytellers, and telling these stories through a film helps bring those stories to life."
SOURCE Jamul Casino
Powered by WPeMatico
iGaming Ontario to Request Proposals for a Centralized Self-Exclusion Solution in Early 2024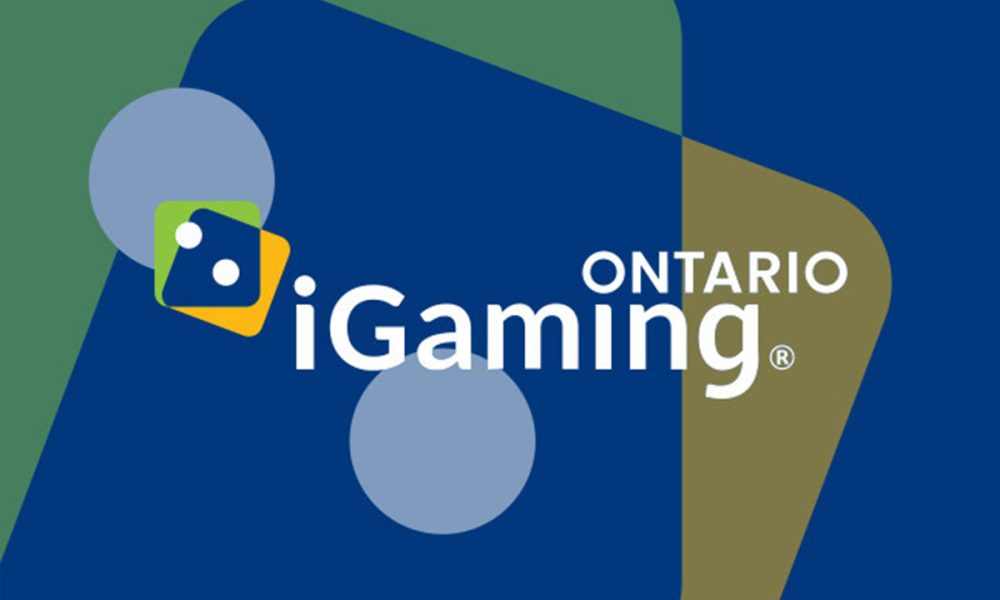 iGaming Ontario (iGO)'s vision is to lead the world's best gaming market, which includes building a safer and more enjoyable experience for all igaming players in Ontario. To support players who decide to stop or take a break from gambling, iGO is going to issue a request for proposals (RFP) in early 2024 for a centralized self-exclusion solution that will enable a player to self-exclude from all Ontario regulated igaming operators in a single registration process.
Given the coordinated nature of the program across all regulated igaming operators, including Ontario Lottery and Gaming Corporation (OLG)'s igaming site, the successful bidder will be expected to develop and implement a centralized self-exclusion system that integrates with all operator systems and supports players' self-exclusion registration, renewal, and reinstatement.
The following are iGO's principles for centralized self-exclusion:
PLAYER FOCUSED – to provide options to players to support their commitment to take a break, to ensure processes are easy to use with minimal barriers and challenges, and to offer a seamless connection to relevant support services.
SUPPORTIVE – to deliver and execute the program in a non-stigmatized, non-judgmental manner; to be supportive and encouraging so that players feel good about registering in self-exclusion.
TRANSPARENT – to ensure expectations and consequences for players and Operators are clear and information is comprehensive and well-promoted.
SECURE – to ensure player information is securely protected and shared only with relevant employees for the purposes of administering the program.
ROBUST – to implement strong processes and procedures bolstered by secure, responsive, and highly available technology to enable an effective program that supports a player's goals.
VIABLE – to develop systems and procedures that are manageable and practical for Operators to implement.
With these principles in mind, iGO is seeking interest from responsive and nimble companies that are able to build modern, innovative, secure cloud-based SaaS solutions that are high-profile, public-facing and critically important to building and maintaining the trust and confidence of a wide range of stakeholders. The successful bidder will partner with iGO on a multi-year program to develop best-in-class user experiences by leveraging modern, innovative technology.
Some features for an effective centralized self-exclusion solution include:
Allowing players to create and manage their self-exclusion profile and including Know Your Client (KYC) identity verification
Providing players with easy access to self-exclusion at any time including while they are gambling on any regulated igaming website
Having registration, renewal, and reinstatement processes that are intuitive, simple and offer supporting information.
Rivalry Corp Reports Record Third Quarter 2023 Results, Reaffirms H1 2024 Profit Guidance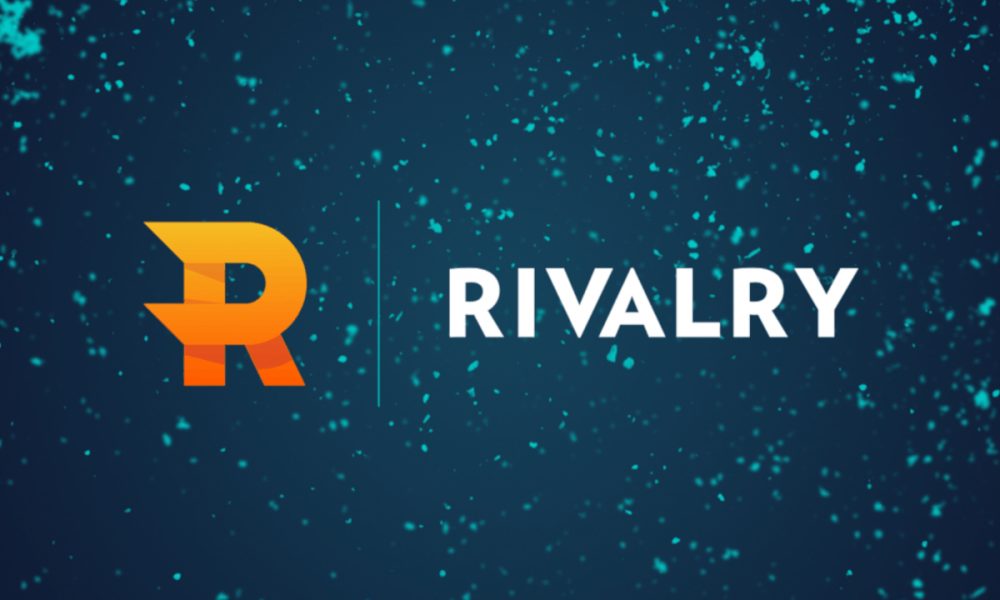 Company achieves record Q3 against reduced marketing spend and flattened Opex, highlighting operating leverage; strongest customer KPI's on a year-to-date basis in Rivalry Corp's history; positioned to accelerate growth with recently announced $14M capital infusion
Betting handle of $105.7 million, up 50% year-over-year, while reducing marketing spend 13%.
Revenue of $8.7 million, a 22% increase year-over-year.
Gross profit of $4.0 million, up 90% year-over-year.
Casino has grown to approximately half of the company's betting handle in Q3, demonstrating ability to cross-sell next generation bettors and drive growth against unseasonably low viewership in select Q3 eSports events.
Year-to-date customer KPI's the strongest in company history: all-time high average handle per customer, average revenue per user and record low cost of customer acquisition.
Year-to-date betting handle has increased 127%, revenue by 70% and gross profit up 175% over the first nine months of 2022. Achieved while reducing marketing spend, highlighting the inherent operating leverage in the business.
Subsequent to the quarter end, Rivalry Corp completed a $14 million capital infusion that strengthens the balance sheet and provides the company with capital to pursue growth and profitability at the same time.
Company re-affirms guidance, anticipates achieving profitability in H1 2024.
Announces virtual investor day to be held on January 17, 2024.
Rivalry Corp (TSXV: RVLY) (OTCQX: RVLCF) (FSE: 9VK), the leading sportsbook and iGaming operator for Millennials and Gen Z, today announced its financial results for the three and nine-month periods ended September 30, 2023. All dollar figures are quoted in Canadian dollars.
"We are proud to have delivered a record third quarter while exercising discipline on costs amidst a challenging capital markets environment for growth companies," the co-founder and Chief Executive Officer for Rivalry Corp, Steven Salz, said. "Now, with our recently announced capital infusion, we will be able to go back on the offensive, while still maintaining our path to profitability.
"Years of consistent performance, flattened Opex multiple quarters in a row, demonstrated triple-digit growth year-over-year across core metrics year-to-date with all-time high average handle per customer, average revenue per user and record low cost of customer acquisition over that same period gives me high conviction in Rivalry Corp's future. It is this proven operating leverage, supported by an improving sportsbook margin profile resulting in more revenue per dollar wagered now fuelled by growth capital, that is creating a significant opportunity set for Rivalry Corp. It is that combination which gives us confidence to reaffirm our first half 2024 profitability guidance."
Third Quarter 2023 Highlights:
Betting handle for Q3 2023 was $105.7 million, an increase of $35.4 million or 50% from $70.3 million in Q3 2022.
Revenue was $8.7 million in Q3 2023, a record result for a third quarter, representing an increase of $1.6 million or 22% from $7.1 million of revenue in Q3 2022.
Gross profit was $4.0 million in Q3 2023, an increase of $1.9 million or 90% from $2.1 million of gross profit in Q3 2022.
The casino segment generated approximately half of total betting handle ($50.4 million). Recent casino product launches including a custom-branded slots category, a new original game Cash & Dash and the release of Casino.exe on our iOS mobile app in Ontario set the stage for continued growth and increased player wallet share.
Modest decline in operating expenses sequentially continues the trend of effective cost management while still maintaining significant year-over-year growth rates at the company.
Net loss was $5.6 million for Q3 2023, a 6% reduction from the net loss of $6.0 million in Q3 2022 and 12% decrease sequentially.
Rivalry Corp launched an industry-first same-game parlay product for eSports within the quarter, supporting an improved sportsbook product mix and contributing to an enhanced margin profile.
The company had $7.4 million of cash and no debt as at September 30, 2023.
On November 15, 2023, Rivalry Corp strengthened its balance sheet with the announcement of a private placement offering of $14 million principal amount senior secured convertible debentures to scale several strategic verticals across marketing, product development and geographic expansion.
Year-to-Date 2023 Highlights:
Betting handle for the nine-month period ended September 30, 2023 was $338.1 million, an increase of $189.2 million or 127% from $148.9 million in the comparable period of 2022 while marketing spend decreased by 8%.
Revenue was $29.2 million in the first nine months of 2023, representing an increase of $12.0 million or 70% from $17.2 million of revenue the previous year.
Gross profit was $13.2 million in the first nine months of 2023, an increase of $8.4 million or 175% from $4.8 million of gross profit a year earlier.
Net loss of $15.2 million in the nine-month period ended September 30, 2023, a reduction of $3.6 million compared to a net loss of $18.8 million over the same period in 2022.
Investor Day:
Rivalry Corp is pleased to announce a virtual investor day to be held at 10:00am EST on January 17, 2024. The company will discuss its outlook for 2024, growth initiatives, upcoming product innovations and insights into the Gen Z consumer. More details will be revealed in the coming weeks.
Investor Conference Call:
Management will host a conference call at 10:00am EST on Wednesday, November 29, 2023 to discuss the company's third quarter 2023 financial results.
Dial-in: 888-886-7786 (toll free) or (+1) 416-764-8658 (local or international calls).
Webcast: A live webcast can be accessed from the Events section of the company's website at www. RivalryCorp .com. A replay of the webcast will be archived on the company's website for one year.
Rivalry Corp's financial statements and management discussion and analysis for the period ended September 30, 2023 are available on SEDAR+ at www. SedarPlus.ca and on the company's website at www. RivalryCorp .com.
Stock Options:
The company also announces that it has approved a grant of stock options, pursuant to the terms of the company's equity incentive plan, to an investor relations service provider. A total of 44,444 stock options have been awarded to such investor relations service provider. The stock options will be exercisable at an exercise price equal to the closing price of the subordinate voting shares on the TSX Venture Exchange two trading days following the issuance of this press release, for a period of five years from the date of the grant. The stock options vest in equal quarterly instalments over a period of twelve months, commencing on the three-month anniversary of the date of the grant.
Oddin.gg Boosts United States Expansion with Key Licensing Efforts and High-Profile Partnership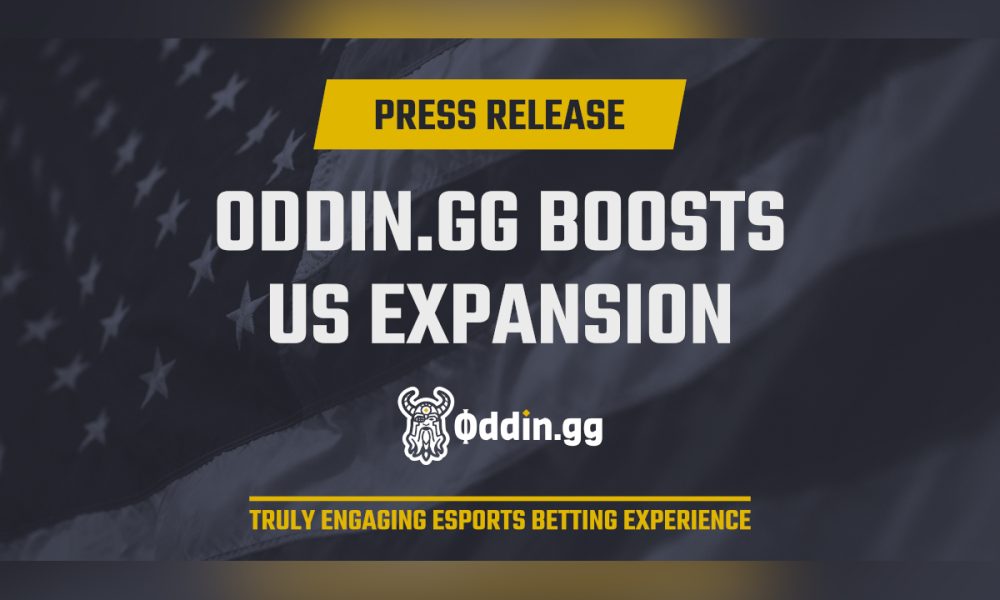 Oddin.gg, a leader in eSports betting, is excited to announce significant strides in its North American expansion. Building on Oddin.gg's existing licenses in Ontario, New Jersey and Colorado, the company is actively pursuing licenses in key states including Ohio, Maryland, Kansas and five more, underscoring their commitment to broadening the company's footprint in the dynamic United States market.
The United States sports betting landscape is evolving rapidly, with regulations varying across states. This complexity makes navigating the legal requirements challenging but also presents a unique opportunity for innovation and growth in eSports betting. The market is projected to see exponential growth, with an estimated betting volume of around US$10 billion by 2025. The goal of Oddin.gg is to be at the forefront of this surge, offering an unparalleled betting experience.
In this ambitious venture, Oddin.gg is thrilled to partner with Bill Pascrell III, a distinguished figure in political and legal circles. His extensive experience as Counsel to the Governor of New Jersey, Passaic County Counsel and a trusted advisor to high-profile political campaigns and officials including John Kerry and United States Senators like Jon Corzine, Frank Lautenberg and Cory Booker, positions him uniquely to navigate the complex regulatory landscape.
"Our pursuit of additional state licenses in partnership with Bill marks a significant advancement in our mission," the co-founder and Chief Executive Officer for Oddin.gg, Vlastimil Venclik, said. "We're not just growing our footprint; we're innovating and enhancing the eSports betting experience, setting new industry standards. This expansion reflects our dedication to providing engaging, reliable and compliant betting services to eSports enthusiasts across the United States. We're excited about what the future holds and are committed to being at the forefront of this rapidly-evolving market. We strive to be the leading force dispelling the misconceptions surrounding eSports betting and vigilant guardian of the integrity not just in North America but globally."
"It is an honor for me to be retained by the number-one choice for eSports betting, Oddin.gg," Pascrell said. "I will be assisting it as outside counsel with licensing and regulatory compliance in North America. Vlastimil Venclik, co-founder and Chief Executive Officer, and Marek Suchar, co-founder and Managing Director, are trail blazers in the eSports betting market. Vlastimil and Marek have tremendous reach and the best odds feed and risk management as a major B2B provider. The recent decision to expand the reach into the North American market by pursuing faster licensing in more jurisdictions in the United States has generated incredible interest in the ever-growing eSports betting market."
The company's goal goes beyond market presence. The aim is to create a richer, more engaging betting environment, tapping into the potential of a market ripe for transformation. This journey is about setting new benchmarks in eSports betting and creating lasting impacts that resonate with their users nationwide. Other news on how Oddin.gg continues to break new ground in the United States eSports betting scene will follow.