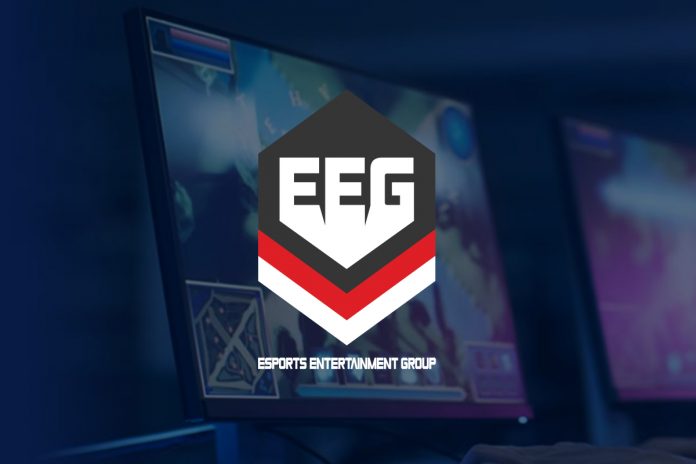 Reading Time:
2
minutes
CS:GO Team Will Compete as Dignitas VIE.gg in Official Events
Esports Entertainment Group, Inc., a licensed online gambling company with a focus on esports wagering and 18+ gaming, is pleased to announce an expanded partnership with Dignitas, the esports vertical of New Meta Entertainment Inc. (NME) and one of the most successful esports organizations in the world. The Company's online betting platform, VIE.gg, became an official multi-year partner of Dignitas in June 2019, and under the expanded partnership, it has now secured the naming rights of Dignitas' famed CS:GO team.
"Dignitas is a true leader in the esports community," said Grant Johnson, CEO. "Expanding our existing partnership and placing our brand in front of the millions of engaged Dignitas fans around the world further demonstrates our commitment to growing VIE.gg into the leading wagering platform in esports globally."
In addition to VIE.gg's integration into the CS:GO naming rights and jersey, the partners will roll out strategic digital and physical activations with the New Jersey marketplace as a core focus. In June 2018, New Jersey Governor Phil Murphy signed Assembly Bill 411, legalizing sports betting in New Jersey. One year later, Dignitas became the first esports organization to open a gaming facility in Newark, New Jersey, next to the famed sports and entertainment facility, Prudential Center. In addition to U.S. sports betting, the partnership also paves the way into the European marketplace through association with Dignitas' famed CS:GO team hailing from Scandinavia.
"The partnership's focus on digital and physical activations in the New Jersey market is ideally timed for us as we move forward on our application for our New Jersey gaming license," continued Johnson.
Esports Entertainment Group, a member of ESIC, is working together with NME, to ensure that conflicts of interest and betting and age requirement rules are upheld throughout.
"We are honored to partner with an innovative, multinational brand like VIE.gg," said Michael Prindiville, CEO of New Meta Entertainment and Dignitas. "Our co-branded CS:GO team and the immense opportunity around esports betting content in our home state of New Jersey enable us to tell unique and engaging stories at the forefront of both esports betting and competition to millions of fans worldwide."
"We are excited to further expand our partnership with Dignitas," commented Magnus Leppäniemi, VP of Marketing and Head of Esports at Esports Entertainment Group. "As a committed long-term partner, we're thrilled to have the opportunity to co-brand our VIE.gg platform alongside Dignitas' legendary CS:GO team, an opportunity that can introduce our brand to millions of esports fans globally and help establish our status as a Tier 1 operator within esports betting."
Powered by WPeMatico