Dr. Laila Mintas to join speaker lineup at the Sports Betting & Casino Summit North America 2020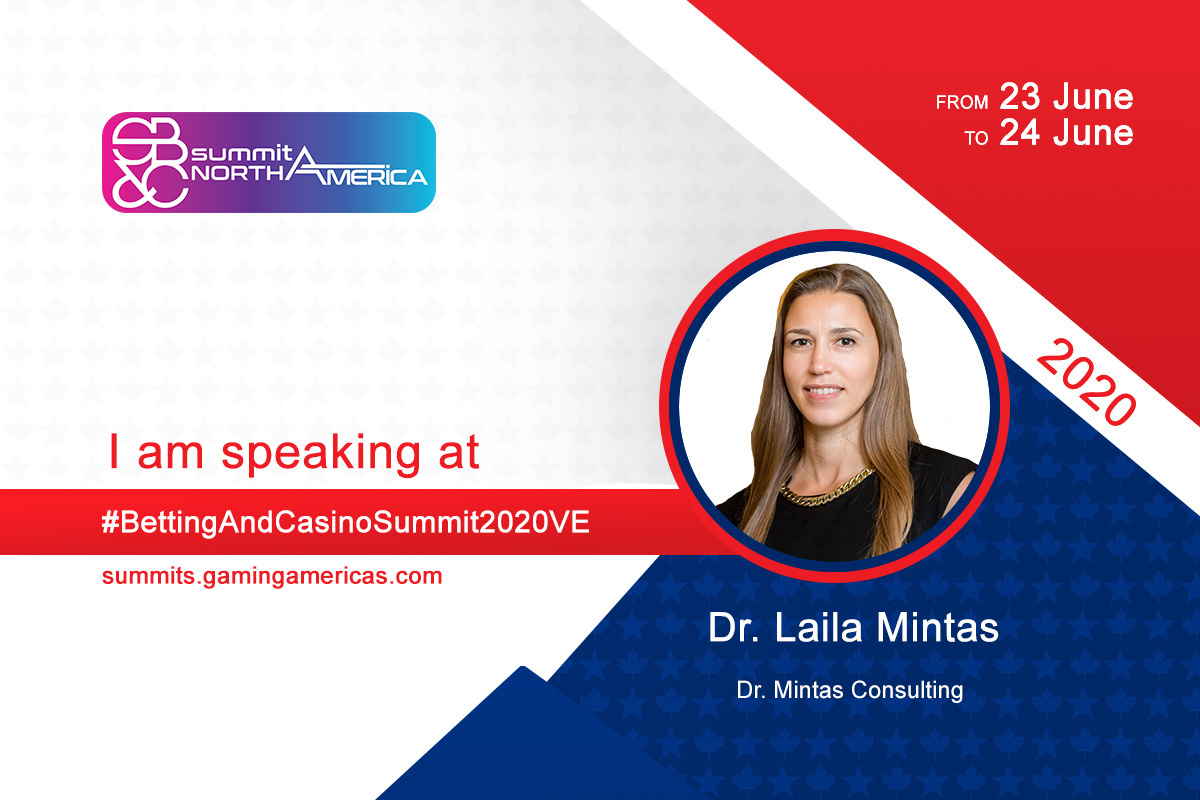 Reading Time:
3
minutes
The Sports Betting & Casino Summit North America (Virtual Conference) will open its virtual doors between 23-24 June and we are taking time to introduce you to the experts that will be joining the panel discussion.
The top industry companies have all confirmed their interest and you need to be there too! The virtual seats are limited, so hurry and register now to secure your seat(s)! REGISTER HERE
We are honored to announce that Dr. Laila Mintas (Advisor and C-Level Executive at Dr. Mintas Consulting) is going to be among the speakers that will share the insights at our first conference in the North American region!
Dr. Mintas is a C-Level Executive and serves as an independent advisor in the sports and technology industry, including the sports betting, digital sports, and fan engagement sector. Her focus is on the use of emerging technologies and developments and how those are changing sports, society, and consumer behavior and lead to new revenue streams.
She is a global thought leader on sports data, sports betting legislation, regulation, and sports integrity with speaker engagements around the world including Europe, Australia, North America, Central America, and Asia. She published more than 100+ legal publications in the top academic and professional journals about sports betting and sports law. She serves as Guest Professor at several Universities such as Columbia University NYC, St John's University NYC, the University of New Hampshire, and Humboldt University Berlin/Germany on topics such as Sports Law and Sports Integrity.
Dr. Mintas received for her personal achievements the Leaders in Sports U 40 Award, the SBJ Game Changers Award, and the International Award for Women in the Gaming Industry – Inspiration of the Year 2018. She was named one of 25 executives to watch in 2019 by the Global Gaming Business GBB magazine, selected as SBJ´s Power Player Sports Betting 2019 and Business Insider´s Leaders of the Sports Betting Industry 2019.
Dr. Mintas is a lawyer by trade. Over the last years, she served as the Deputy President of Sportradar US, the global technology company that is the leader in analyzing and leveraging the power of sports data. She managed 350+ employees with offices in New York, Minneapolis, Menlo Park, and San Francisco. During that time, Sportradar was valued at $2.4 Bn USD. Sportradar applies technologies such as machine learning and artificial intelligence to drive data insights on a variety of business verticals for the creation of unique experiences across platforms in real-time.
She is experienced in managing high-level relationships with league partners in the US such as NFL, NBA, NHL, MLB, NASCAR, MLS, CONCACAF, and several others on a global level including FIFA and UEFA and with clients such as Google, Facebook, Twitter, ESPN, Sports Illustrated, AP, Yahoo, Deutsche Bank, Allianz, DraftKings, FanDuel, etc.
Dr. Mintas previously worked several years at the international law firm White & Case LLP in Berlin, Germany, and specialized i.a. in Sports Law, Gambling Law, Compliance, and Litigation. She wrote her Ph.D. in Betting via the Internet in Europe which became a well-recognized book in its field. Previously, she was the Head of Legal and Head of International Development for FIFA's Early Warning System (FIFA EWS) in Zurich, Switzerland and the first Director of Sports Integrity at CONCACAF, the governing body for Soccer in North America, Central America, and the Caribbean is responsible for all 41-member countries including the US, Canada, and Mexico. In both positions, at FIFA and at CONCACAF, Dr. Mintas used data to prevent, detect, investigate, and sanction match manipulations in sports that are linked to sports betting.
Powered by WPeMatico
Scientific Games Launches New South Carolina Education Lottery Players' Club Rewards Program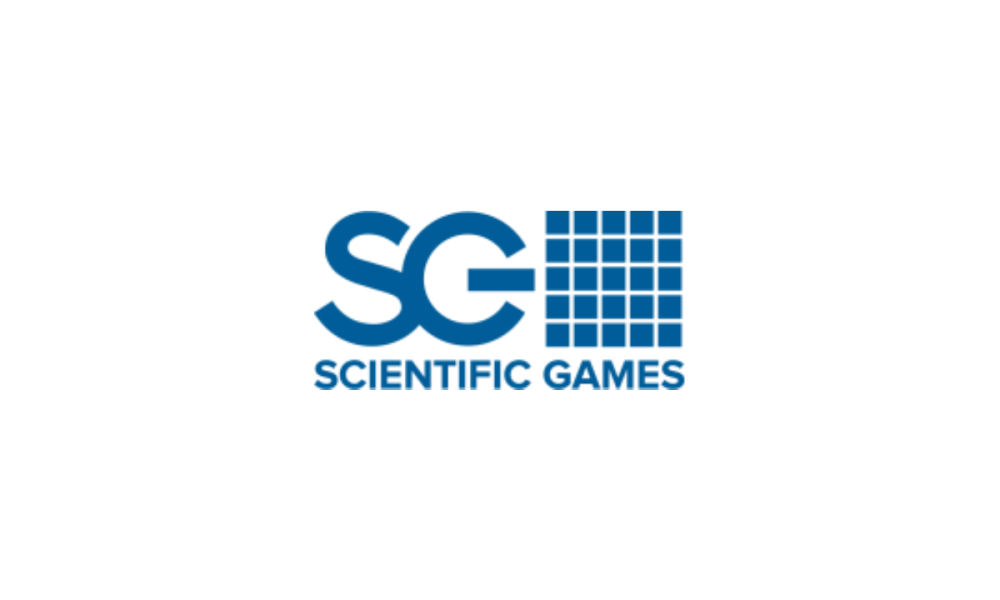 Scientific Games announces the South Carolina Education Lottery has an all-new Players' Club Rewards program that elevates the lottery experience for players around the state. The achievement-based program recently launched, bringing a host of new features offering players the opportunity to enter all instant and draw game tickets for chances to win cash and exciting prizes. Scientific Games' award-winning customer relationship management (CRM) services and robust business intelligence tools are integrated into the rewards program, enabling SCEL to create powerful player engagements and personalized experiences. The rewards program is offered online and through the mobile app the company developed for SCEL. The launch marks Scientific Games' eighth comprehensive rewards program currently in market.
"We're excited to launch the new Players' Club Rewards Program which supports all instant and draw game tickets and gives our players fun, new options for rewards through base points and achievements. We've worked with Scientific Games to develop a rewards program that is not only highly engaging for our players, but helps drive sales," said Ammie Smith, Director of Product Development for the SCEL.
Players' Club Rewards members can earn SCEL COIN with every ticket entered into the rewards program and by completing achievements. SCEL COIN can then be entered into weekly, monthly, and specialty prize drawings. Additionally, every member has a personalized dashboard and a suite of convenient features including scanning tickets through the mobile app.
"The new Players' Club Rewards Program allows the SCEL to engage with its players more effectively by leveraging all aspects of the rewards program and our CRM services," said Amy Warner, Senior Director of Digital Engagement for Scientific Games. "We pioneered the industry's first comprehensive player rewards program in 2009 and have continually advanced its features and capabilities over the past 14 years. Our goal is to ensure today's players can easily and conveniently engage with the lottery and its games and enjoy unique ways to be rewarded with more opportunities to win cash and prizes."
The new rewards program and enhanced mobile app are key components of Scientific Games Enhanced Partnership's premier digital engagement services. The partnership includes the company's world-leading instant game design and portfolio management services, as well as licensed brand services, data-driven analytics and insights, game manufacturing, advanced logistics, marketing, sales support, and product distribution across the SCEL's network of more than 3,900 retailers.
Scientific Games launched the world's first secure lottery retail instant game in 1974, the first digital instant game in the U.S. in 2014, and is a leading provider of digital games, mobile apps, player loyalty programs and other digital products and services for the global lottery industry.
Everi's Michael Rumbolz Elected American Gaming Association Chairman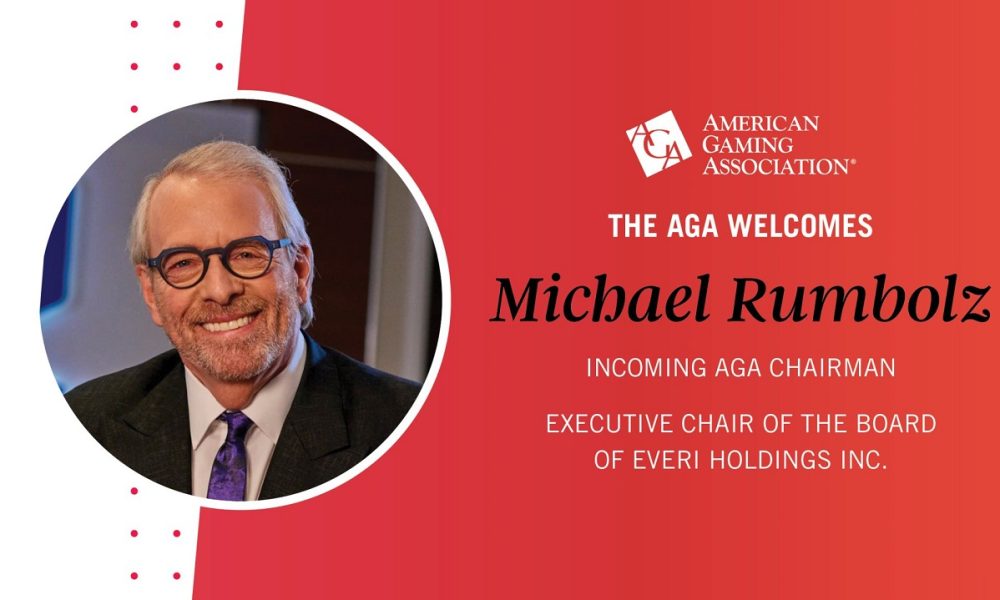 The American Gaming Association (AGA) board of directors elected Michael Rumbolz, Executive Chair of the Board of Everi Holdings Inc., as the association's new chairman. He will succeed Hard Rock International Chairman and Seminole Gaming CEO Jim Allen, who has served as AGA chairman since January 2022. Rumbolz begins his two-year term in January 2024.
"I am grateful for the opportunity to help shape gaming's future as the AGA's next chair," said Rumbolz. "From stopping illegal gambling to evolving responsible gambling, the AGA is tackling transformational issues and I am eager to build on the progress made during Jim's tenure."
Working from a busboy to the c-suite, Rumbolz's career spans all levels and aspects of the gaming industry with experience encompassing gaming equipment manufacturing and distribution; hotel and casino operations; casino fintech; digital gaming; and gaming legislation and regulation. Rumbolz previously served as President and CEO of Everi, Member and Chairman of the Nevada Gaming Control Board, and Chief Deputy Attorney General of Nevada.
"It's an honor to welcome Mike—an industry legend in his own right—as the next AGA chairman," said AGA President and CEO Bill Miller. "Mike's career as an operator, manufacturer and regulator is unparalleled and will be vital to driving meaningful progress on industry priorities."
During Allen's tenure as chairman, the AGA supported the industry's record-setting COVID recovery while working to evolve the industry's approach to responsible gaming and launching a new effort to stop illegal gambling.
"Jim's knowledge, insight and guidance have helped the AGA advance our mission and maximize our impact for the industry. He's been a trusted advisor to me, and I am thankful for his partnership over the last two years," Miller continued.
"Our industry and this association have never been stronger. I am immensely proud of our success over the last two years accelerating gaming's recovery while defining and advancing new priorities," said Allen. "The AGA is well-positioned under Mike and Bill's leadership."
Anaxi Introduces "Mobile on-Premise" Bringing Mobile Gaming to Chickasaw Nation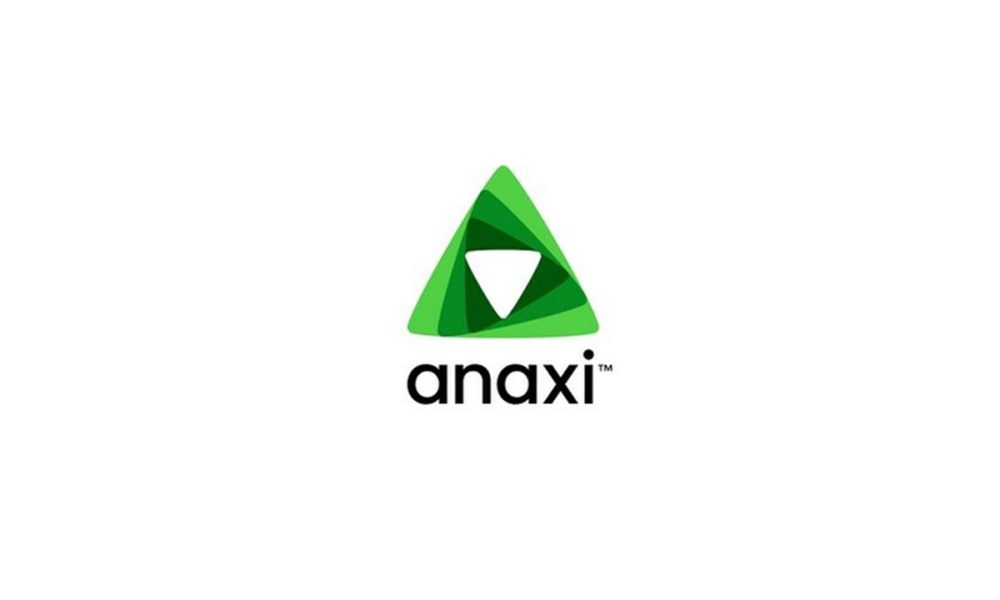 Anaxi, Aristocrat's online Real Money Gaming division, announced the launch of its Mobile on-Premise solution for tribal gaming operators looking to enhance entertainment experiences. Through Anaxi's Mobile on-Premise solution, casino guests on trust land now have the ability to connect to iconic Aristocrat's Class-II gaming content via their mobile devices.
"Our commitment to both guest and operator experience is at the heart of everything we do. Groundbreaking partnerships of this kind are the driving force in continuing to move our industry forward, and we're eager to see our Mobile on-Premise solution now live, helping elevate the gaming experience offered by tribal gaming operators. We also thank our integration partners that have been part of this journey, helping to deliver this innovation solution," said Josh Morris, SVP iGaming Product & Technology at Anaxi.
Through this collaborative partnership with WinStar World Casino and Resort, Anaxi's Mobile on-Premise solution brings three of Aristocrat's famous Class II titles Mr. Money Bags, Polar High Roller and Hot Red Ruby, to the Chickasaw Nation in Oklahoma through a new digital experience. Currently live with these three initial titles, Anaxi and WinStar plan to make new content available over time to ensure players receive an ever-evolving entertainment experience. By recreating the casino floor in the palm of your hand and delivering familiarity, Mobile on-Premise guarantees easy adaptation for both operators and players alike.
"We are constantly looking to improve the player experience across our properties. The approval last year by the National Indian Gaming Commission (NIGC) for alternate technical standards for the Chickasaw Nation Office of the Gaming Commissioners (CNOGC) applicable to Class II mobile gaming provides us with the flexibility to take advantage of modern technology. There's no denying that the mobile gaming trend is here to stay, so we're thrilled to launch this first-ever mobile offering with our WinStar guests and look forward to expanding upon this partnership with Anaxi in the future," Dan Boren, Chickasaw Nation Secretary of Commerce, said.
In addition to being the Chickasaw Nation's flagship resort and one of 23 casinos owned and operated by the tribe in Oklahoma, WinStar World Casino and Resort prides itself on being the largest casino in the world.
This new partnership with Anaxi and WinStar builds on the long-standing and proud relationship between the Chickasaw Nation and Aristocrat Leisure Limited.