DraftKings Sportsbook at TPC Scottsdale Holds Ribbon Cutting Ceremony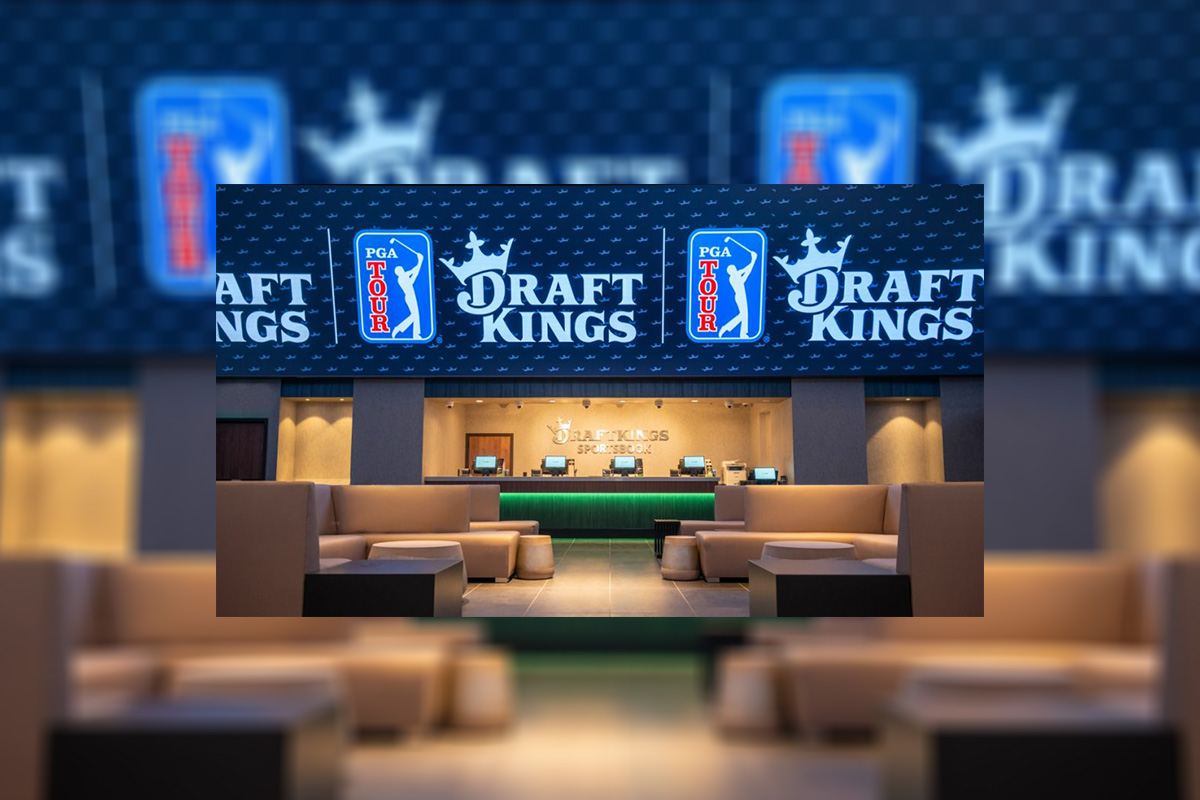 The PGA TOUR and DraftKings Inc. held a ceremonial ribbon cutting at the DraftKings Sportsbook at TPC Scottsdale, with former Arizona Cardinals legend Larry Fitzgerald placing the ceremonial first bet.
Construction on the highly anticipated sportsbook began in May 2022. The 13,000 square-foot space debuted today with leadership representing the organizations involved in the project, including TPC Scottsdale General Manager and Regional Director of Operations Brad Williams, PGA TOUR Vice President of Gaming, Scott Warfield and DraftKings CCO, Jen Aguiar. Former NFL player and current DraftKings Network media personality Mike Golic emceed the grand opening.
"It's an exciting day and we're thrilled to celebrate the opening of the DraftKings Sportsbook at TPC Scottsdale, a location that showcases the special collaboration between DraftKings and PGA TOUR while featuring a number of customer-centric amenities true to the DraftKings brand. We look forward to welcoming in locals and visitors to experience DraftKings in a new way and enjoy the unmatched service and dining experience, " Jason Robins, Chief Executive Officer and Co-Founder of DraftKings, said.
The DraftKings Sportsbook is the first of its kind to open at a PGA TOUR tournament location, as TPC Scottsdale is home to the iconic WM Phoenix Open. The exciting new destination combines world-class golf with a premier sportsbook, giving Scottsdale residents and visitors an unmatched entertainment and dining experience any time of the year.
"The DraftKings Sportsbook at TPC Scottsdale promises to be a year-round destination where we look forward to delivering unforgettable experiences to our fans. We appreciate the support of DraftKings, the Thunderbirds, the City of Scottsdale and the State of Arizona to help make this vision a reality," said PGA TOUR Commissioner Jay Monahan.
The spacious and custom-designed interior includes state-of-the-art technology offering 32 betting kiosks, 3400 square feet of video walls and six ticket windows. Ample lounge seating and VIP spaces in the gaming area offer guests the option to socialize and watch live sports action.
The dining room and large central indoor-outdoor bar welcome guests to enjoy the energetic dining experience. The menu, designed and executed by Executive Chef Matthew O'Harris, features a variety of sharable appetizers, an array of pizzas, elevated entrees and more. Guests will also enjoy top-shelf spirits, custom craft cocktails and a variety of local beers on tap – making this a must-visit "19th hole" experience.
The patio includes fire pits, outdoor games such as cornhole, as well as five cabanas that offer groups a unique space to dine and watch games.
"We cannot wait to welcome guests into this exciting new venue that is sure to keep them engaged and entertained throughout their visit. We appreciate the support of DraftKings, the PGA TOUR, the TPC Network and the Thunderbirds in helping create this exciting new concept. The DraftKings Sportsbook team, led by restaurant general manager McKenna Beahan, looks forward to delivering unforgettable experiences to our guests from the moment they walk through the doors," Williams said.
The sportsbook will open at 10 am Monday through Friday and at 8 am on Saturday and Sunday. It will close at 10 pm on Sunday, 11 pm Monday through Thursday and will remain open until midnight on Friday and Saturday. Guests of all ages will be able to enjoy the restaurant and patio, however, guests must be 21 years of age or older to enter the wagering lounge inside the sportsbook. The sportsbook is available for private parties, events and group outings.
DraftKings Launches "Pick6"—A Peer-to-Peer Fantasy Sports Variant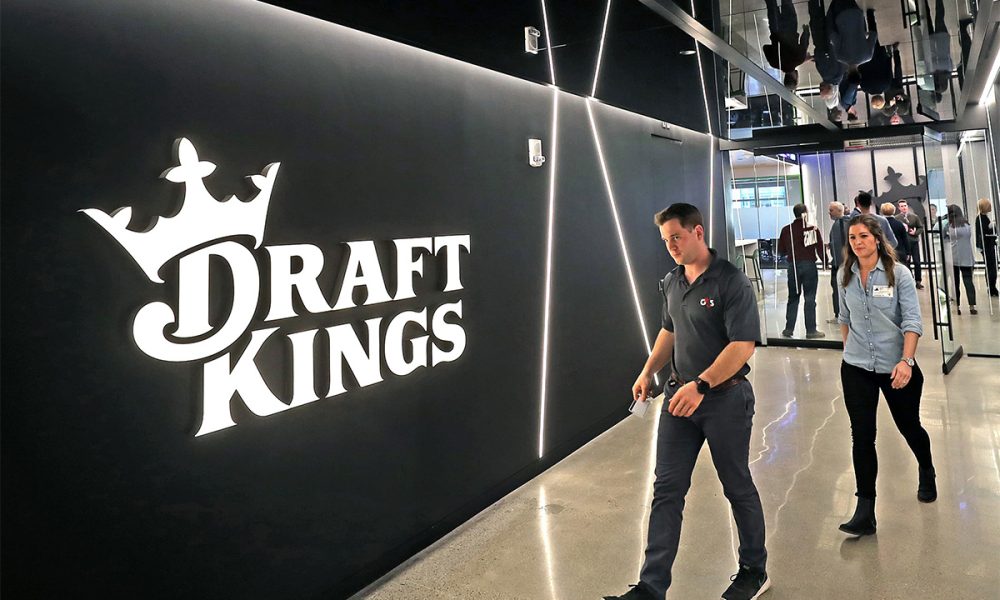 DraftKings has announced the launch of DraftKings Pick6, a new peer-to-peer fantasy sports variant. The product has launched in six states initially: Maryland, Minnesota, Oklahoma, South Carolina, Tennessee, and Wisconsin. It features player picks for NFL and NBA contests.
"For the past decade, DraftKings has defined innovation in fantasy sports. Pick6 is the next great example of that innovation—this is a homegrown, peer-to-peer product that taps into our customers' desire for fun, simple-to-play experiences tied to their favorite athletes. We are excited to give our customers another way to experience live sports by competing against each other," Corey Gottlieb, Chief Product Officer of DraftKings, said.
As with all DraftKings fantasy variants, Pick6 customers will compete peer-to-peer for guaranteed prizes. The product is simple: customers can build a lineup of two to six players from two or more teams, choosing more or less of a statistic for every athlete on their team.
Additional features within Pick6 will accompany the streamlined core gameplay, including a dynamic "My Picks" functionality that allows customers to monitor their submitted, live and finalized picks. Lineup edits, addable funds and real-time performance tracking are also all part of the product interface.
While Pick6 is DraftKings' latest fantasy sports variant, the company also recently revealed "Progressive Parlay" as an upcoming new and more inclusive feature within its top-rated sports betting product. Progressive Parlay is a regulated sports betting wager made against the house that involves placing a parlay bet on player props, with a chance to win even if one or more legs of the parlay lose.
A $1 Million Amenity is Coming to the Former Buffet Space at Golden Nugget Casino Biloxi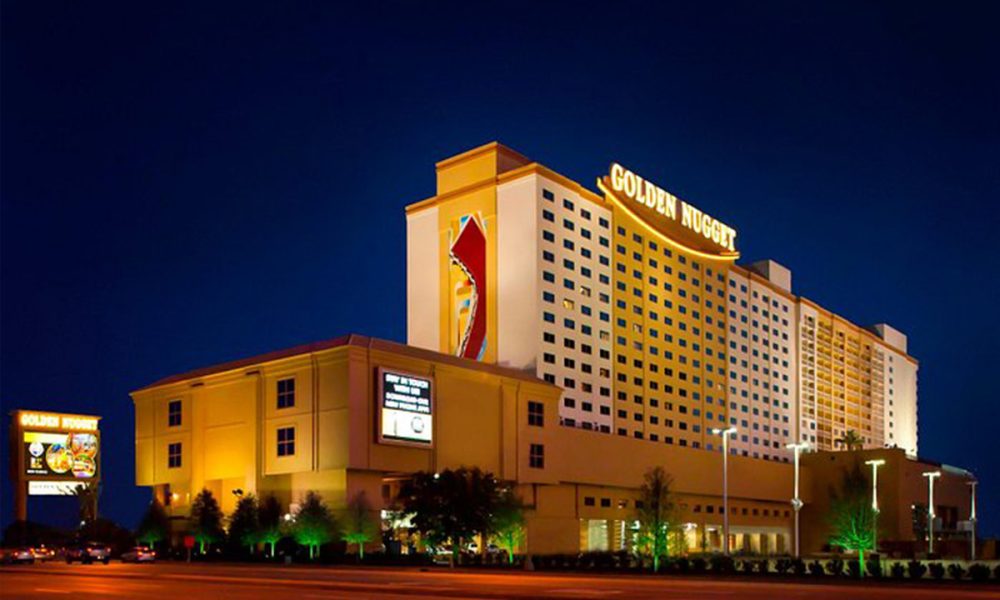 Golden Nugget Casino Biloxi was one of several Coast casinos where the buffet didn't return after the pandemic, and now that space is about to be repurposed.
Golden Nugget and DraftKings announced Tuesday the addition of a high-tech retail sportsbook area that will open in January.
"We are in the process of building that now," said general manager Chett Harrison. The plan is to invest about $1 million and have the new area ready by early January for the playoff games and the Super Bowl.
"It's going to be a grand place to watch a game," he said.
A portion of the former buffet area will become the expansive DraftKings Sportsbook, with video walls and state-of-the-art LED screens that he said will be "the largest seamless screen on the Mississippi Gulf Coast".
The viewing area will get about 40 of the big, comfortable lounge chairs, he said, and food and drinks will be available during the big games. Placing a bet will be streamlined by 17 live betting kiosks and five betting windows.
The sportsbook at Golden Nugget Casino Biloxi now is powered by DraftKings' products and technology after the company bought out the former supplier of the services at the Biloxi casino.
Customers will have access to many of the same features available on the DraftKings Sportsbook app, allowing them to place same game parlays, prop bets and a variety of in-play betting options.
"Together with the leadership team at DraftKings, we are creating an amenity that patrons can enjoy, while offering sports fans an unparalleled sports betting experience at one of the top entertainment destinations in Mississippi," Harrison said.
The current sportsbook and kiosks remain open while the new area is under construction. The new sportsbook will fill half of the former buffet at Golden Nugget Biloxi.
NBA, MLB and NHL launch new responsible gaming campaign "Never Know What's Next"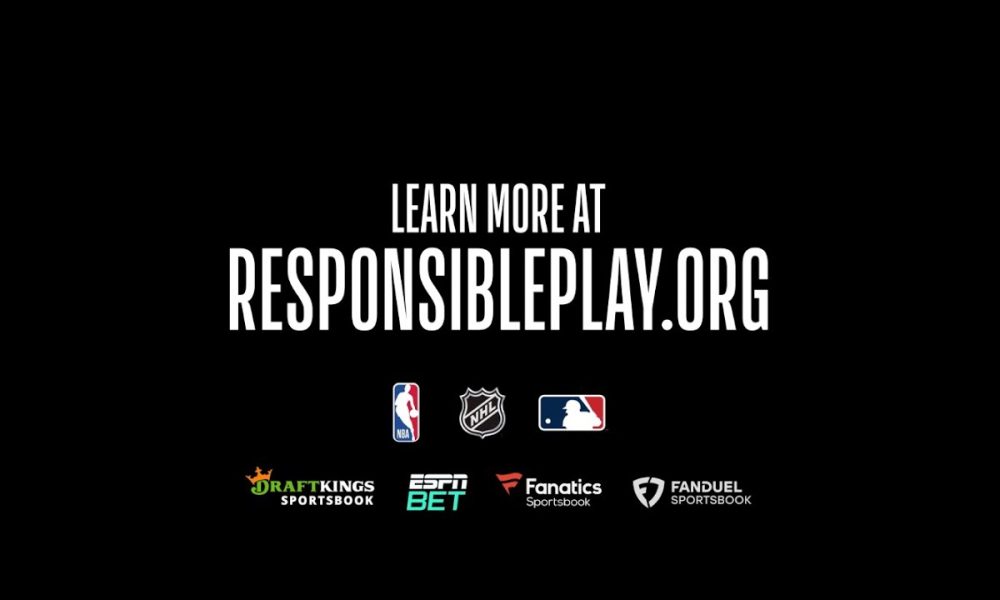 The National Basketball Association (NBA), Major League Baseball (MLB) and the National Hockey League (NHL)  announced the release of "Never Know What's Next," a 30-second spot that encourages responsible betting in sports.  The spot, with support from sportsbook operators DraftKings, Fanatics Sportsbook, FanDuel, PENN Entertainment, operator of ESPN BET, and the National Council on Problem Gambling reminds fans who bet to do so responsibly and always set a limit.  "Never Know What's Next" premieres on linear on Nov. 21 during the NBA's In-Season Tournament Cleveland Cavaliers vs Philadelphia 76ers game on TNT at 7:30 p.m. ET and on @NBA, @MLB and @NHL social platforms.  You can watch "Never Know What's Next" here.
At the heart of this campaign is an educational message reminding bettors that betting is a form of entertainment and should be done so responsibly.  This campaign seeks to inform bettors, with the critical message that there are no "locks" and no "easy money" in sports betting.  The spot features live game action from the NBA, MLB, and NHL to demonstrate the inherent unpredictability of sports.  Whether it's a game winning shot from beyond half court, a game changing save on the ice or a walk-off home run, the campaign reminds fans that every play, every shot, every swing is unpredictable.  The campaign directs fans to https://responsibleplay.org/, the National Council on Problem Gambling's digital destination that provides resources for fans to learn more about responsible gaming.  The three leagues have taken a multifaceted approach to legal sports betting and continue to communicate responsible gaming messages to fans.
"Working with our fellow sports leagues, gaming operator partners, and responsible gaming partners gives added weight – particularly for young bettors – to this shared priority of making an impact on responsible gaming education across the United States," said Scott Kaufman-Ross, NBA Senior Vice President Head of Gaming & New Business Ventures.  "Ensuring fans are aware of the inherent risk if they choose to bet and correcting the misconception that betting on sports is a good way to make money are integral to the NBA's approach to legal sports betting."
"We're incredibly proud to be a part of this important campaign alongside the NBA, NHL and our operator partners," said Casey Brett, MLB Senior Vice President, Business Development.  "It's paramount that when our fans bet, they know how to do so responsibly – and this initiative is just one small but important part of our continued commitment to ensuring sports betting stays safe for all who choose to wager."
"This campaign continues our ongoing commitment to educating fans about the importance of responsible betting," said Keith Wachtel, NHL Chief Business Officer.  "With more fans than ever having the opportunity to legally bet in their home states, it is imperative that we work with our media and sportsbook partners, as well as with our friends at the NBA and MLB, to inform and emphasize the risks and encourage the importance of setting limits and betting responsibly, especially among our growing fanbase in the younger demographic."