Elys Game Technology Introduces Online and Mobile Sports Betting Brand for the U.S. Market: SportBet.com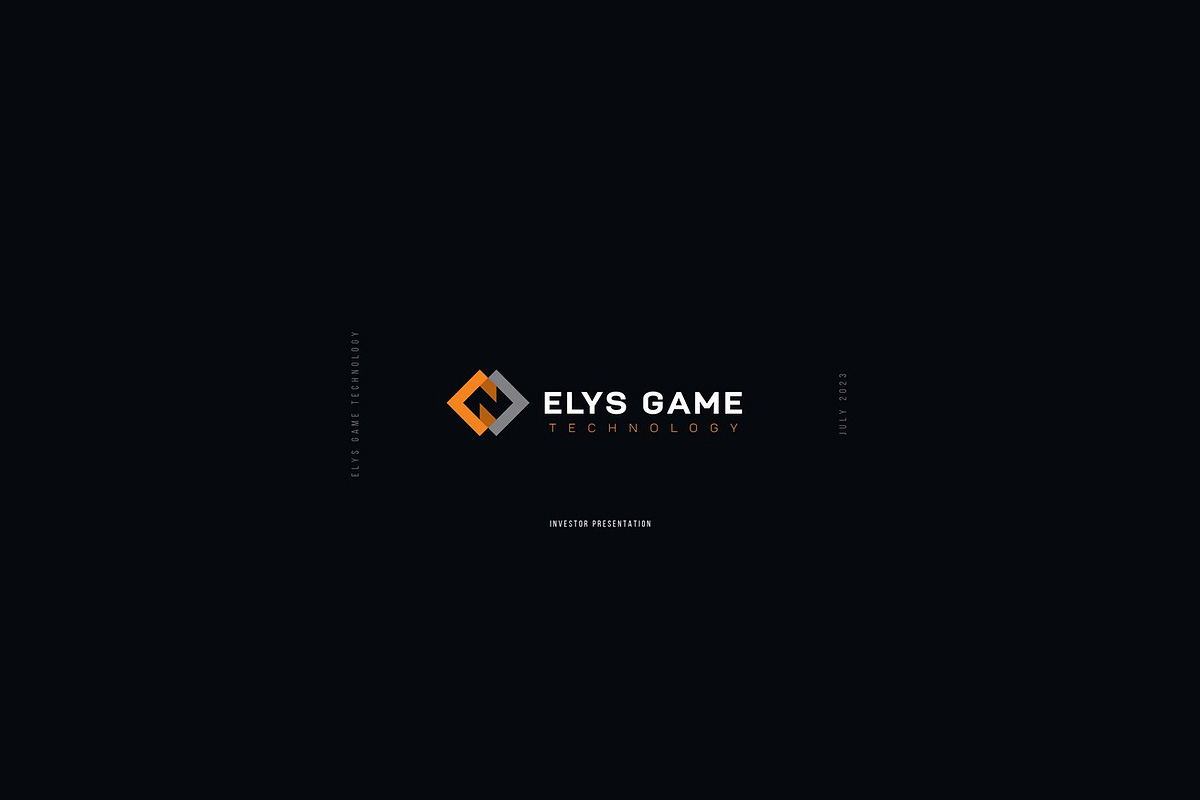 Elys Game Technology Corp., an interactive gaming and sports betting technology company, introduced its new US-focused online and mobile sportsbook brand, www.SportBet.com. The dedicated Elys America platform will offer US-based customers an innovative and immersive way to engage with and bet on their favorite sports with unique features developed to cater to American betting styles.
The Company's new mobile brand builds upon its successful partnerships with U.S. regulated sportsbooks and casinos and represents another evolution in its business. Subject to regulatory approvals, the Company expects to expand its online sports betting footprint into multiple U.S. jurisdictions under direct licensing and through market access partnerships in Q4 2023. The Company has previously announced new sportsbook operations in New Jersey and Washington D.C., quickly becoming a recognized international name in regulated gaming within Europe with new operations in Canada and the US.
"The launch of www.SportBet.com is a pivotal move towards accelerating our North American go-to-market strategy under the new Elys America business unit. SportBet.com is a clearly identifiable sports betting URL emphasizes our direction in the U.S. and our goal to be recognized as a top-tier challenger in this expanding market. We remain dedicated to delivering an unrivaled sports betting experience, combining innovation, dependability, and responsible gaming practices to earn the loyalty of our players," Michele Ciavarella, Executive Chairman of Elys Game Technology, said.
Elys Game Technology Bets Big on U.S. Market with Third Location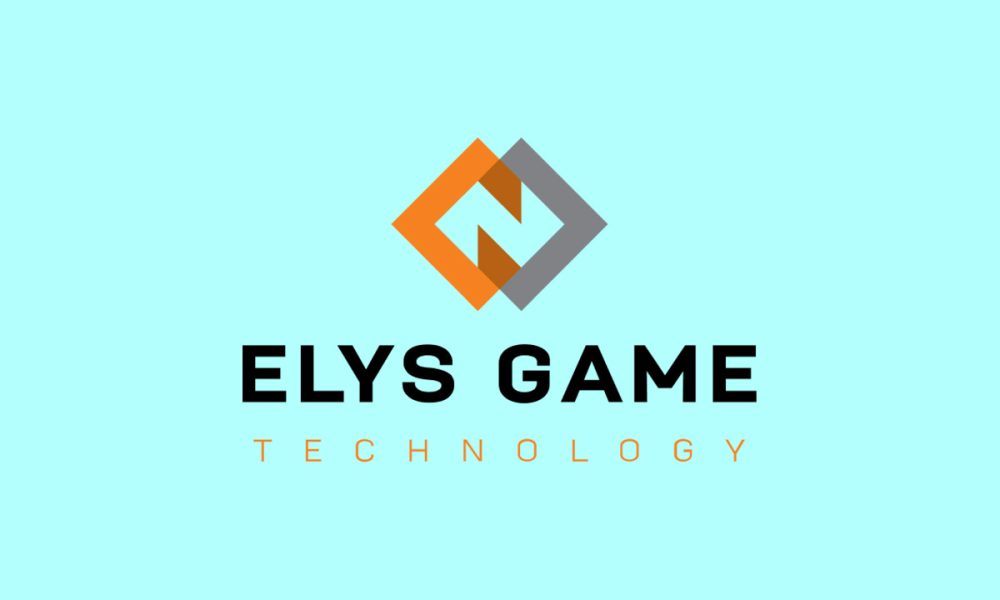 Elys Game Technology Corp. is a growing sports betting and iGaming platform globally in regulated B2B and B2C markets. In particular, the online gaming platform has achieved success in the robust Italian market in part by bringing sports betting to small business venues, and it is now aggressively expanding across North America and setting up new trends in the evolving U.S. sports betting landscape.
The small business sportsbook model could provide Elys with the leverage to be a significant challenger to more established players like DraftKings, FanDuel, and BetMGM.
Whenever a new company enters a market, it's important for investors to look at its competitive advantages. These advantages are what will attract customers and help the company win market share away from its competitors. In Elys' case, it has two key advantages.
Advantage 1: Small Business Sportsbooks
Elys Game Technology offers a convenient way for small businesses to offer cost-effective sports gambling to their most loyal customers.
This model has already proved successful at Elys' first U.S. location – Grand Central Sportsbook in Washington D.C. The company reports that the location has been a significant revenue driver for the company, averaging $67,500 per month in Gross Gaming Revenue (GGR) for the operator, which is approximately 700% above initial expectations. Its success has also encouraged Elys to open two more locations in D.C.
While major companies like DraftKings and FanDuel are spending hundreds of millions to dominate the national conversion, Elys is winning customer loyalty by going local.
Advantage 2: The "Best Odds" Model
Elys Game Technology has also won favor among bettors due to its unique "best odds" approach. The "best odds" model is an odds-making strategy aimed at attracting and retaining clients by providing the most competitive odds on various sporting events. This approach prioritizes long-term customer loyalty over short-term market share growth. It is another example of how Elys is going against the grain of the industry.
Most major players in the industry have won market share by spending millions on marketing campaigns and offering steep customer promotions. But, while promos might drive short-term signups, they do not always lead to long-term customer loyalty.
If Elys Game Technology's "best odds" model proves to offer a better customer experience, then it could help the company dethrone larger competitors as America's preferred sports betting platform.
Sports Betting in the US
In 2018, the Supreme Court struck down the Professional and Amateur Sports Protection Act (PASPA). This paved the way for each state to determine its own sports betting laws. Since then, legal sports betting has taken off in the US.
30 states have already legalized sports betting in some capacity. Revenue from legalized online sports betting is projected to hit $7.62 billion this year, according to Statista.
By 2027, this market is expected to reach $31.09 billion, growing at a compounded annual growth rate (CAGR) of 12.89% over 2023-2027.
Statista estimates that just under 50 million Americans will participate in sports gambling by 2027, roughly 19% of the adult population.
To understand the popularity of sports betting in the US, investors should look no further than the success of the National Football League (NFL). The NFL Championship – the Super Bowl – routinely draws in around 100 million viewers. And, of the 50 most valuable sports franchises in the world, 30 are NFL teams.
Sports betting will likely continue to grow in America, thanks in large part to the popularity of the NFL. As sports betting becomes more mainstream, providers like Elys, with their extensive experience in the industry, appear well positioned to join in the success.
Elys Game Technology U.S. Expansion Plans
Elys Game Technology recently announced plans to expand its footprint in Washington D.C. by adding a third location on H Street. This new location will build on the success of Elys' other two D.C. locations: Grand Central Sportsbook and the Cloakroom Gentlemen's Club Over Under Sportsbook Lounge.
Elys plans to use this D.C. base to expand sequentially into the following states:
New Jersey
Louisiana
Kentucky
Colorado
Indiana
Illinois
Michigan
Once it has established a foothold in local bars/restaurants, Elys will have plenty of room to expand its offering outside of just sports betting. This is because it offers a full suite of omnichannel leisure gaming products and services including online casino and slot games, poker, bingo, lottery, and more interactive gambling games.
Elys Game Technology Secures Multiyear Market Access Agreement with Caesars Entertainment Commencing in Colorado
Elys Game Technology Corp., an interactive gaming and sports betting technology company, announced a market access agreement with Caesars Entertainment that unlocks immediate access to the lucrative Colorado sports betting market. This strategic agreement signals Elys' first entry into the North American mobile sports betting landscape.
With the introduction of the Company's "5D by Elys" mobile app under the recently unveiled SportBet.com brand, the Company presents a comprehensive sports betting platform enriched with advanced features and seamless cross-platform compatibility. This agreement potentially positions Elys for a strategic launch of its North American online sports betting aspirations.
"We are focused on converting recent investments in technology and infrastructure into revenue-generating business in the United States. Our meticulous market analysis, conducted before our entry into the U.S. B2C online segment, has allowed us to create an effective go-to-market strategy along with a cutting-edge product that we believe will be rapidly adopted by North American sports bettors. We look forward to bringing our unique mobile sports betting experience to U.S. customers through our market access agreement with Caesars Entertainment," Mike Ciavarella, Executive Chairman of Elys Game Technology Corp, said.
While the commencement of online operations is contingent upon pending regulatory approvals, the agreement with Caesars Entertainment allows Elys to launch its online sportsbook operations in Colorado. Elys intends to expand its market position by offering its new "5D by Elys" mobile app to sports bettors across multiple states through future market access partnerships. This initial agreement empowers Elys to deliver a personalized and captivating gaming experience, firmly establishing its leadership in the industry.
Elys Game Signs Agreement to Operate a Sportsbook at Ugly Mug in Washington DC
Elys Game Technology Corp, an interactive gaming and sports betting technology company, has announced that it has entered into an agreement with Partnersat7238thstse LLC to operate a sportsbook at The Ugly Mug restaurant and bar situated at 723 8th St SE, in Washington DC.
If successfully licensed, the partnership with The Ugly Mug would represent the company's eighth execution of its retail sportsbook solution in Washington DC and growing contribution to small and local businesses in sports betting opportunities. The Ugly Mug serves a top-quality classic American-styled menu within a casual atmosphere located only 10 blocks from Nationals Stadium and near Capitol Hill in Washington DC.
"We are delighted to partner with Gaynor Jablonski and his team to operate a sportsbook at The Ugly Mug restaurant and bar conveniently located only blocks from Nationals Stadium in Washington DC. By fostering partnerships in local establishments such as The Ugly Mug, Elys brings together vibrant environments with a professionally managed sports betting enterprise. This combination can connect fans and friends together to revel in sports events while enjoying a meal and beverage. We firmly believe that this successful combination can contribute economic benefits to small business entrepreneurs across the nation and boost resources for state and local amenities and infrastructure," Michele Ciavarella, Executive Chairman of Elys Game Technology, said.
Powered by WPeMatico