BetMGM and Inspired Entertainment Launch MGM Bonus City, Revolutionary Hybrid Dealer Game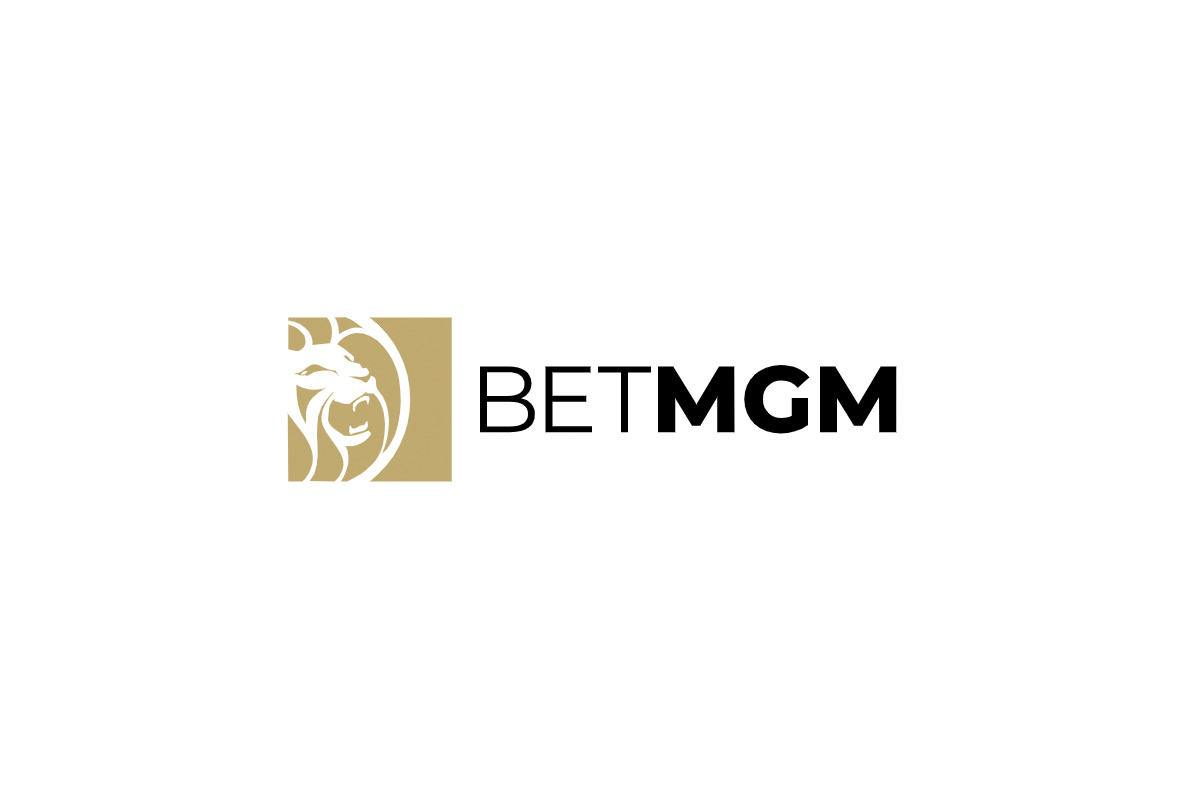 BetMGM, a leading iGaming and sports betting operator, and Inspired Entertainment, a leading B2B provider of gaming content, technology, hardware, and services, announced the launch of MGM Bonus City, an innovative online Hybrid Dealer game.
MGM Bonus City utilizes Inspired Entertainment's groundbreaking technology that seamlessly integrates Virtual CGI, green screen technology, and footage of real dealers, creating an unparalleled gaming experience. BetMGM is North America's first and only online casino to offer a Hybrid Dealer game. MGM Bonus City is available at BetMGM in New Jersey and will launch in Pennsylvania and Michigan in the near future.
MGM Bonus City virtually transports players to Las Vegas, where players can choose from eight potential outcomes that will spin on the big wheel, including four iconic Las Vegas MGM property-themed bonus rounds: New York-New York, Luxor, MGM Grand, and Bellagio. Before the host spins, the game randomly awards a special multiplier that can enhance the player's winnings.
Hybrid Dealer is a new product category that offers players branded casino and gameshow content by blending physical and digital elements. Hybrid Dealer game outcomes require no studio as they are RNG-generated. The scheduled action continues 24/7, with the hosts changing regularly to keep players engaged.
"We are thrilled to partner with BetMGM to introduce our revolutionary Hybrid Dealer technology via MGM Bonus City. Our patented technology offers unparalleled opportunities for our customers to provide a realistic 'as live' experience to players without the logistics of dedicated studios and staffing. This is just the start of a whole new category of games," Brooks Pierce, President and Chief Executive Officer of Inspired, said.
"MGM Bonus City brings an added level of fun to BetMGM, allowing players to experience MGM Resorts' Las Vegas casinos in a new way. We're confident that our customers will enjoy this unique digital offering," Oliver Bartlett, Senior Director of Gaming at BetMGM, said.
Turkeypalooza Presented by BETMGM Delivers 3600 Meals Into the Community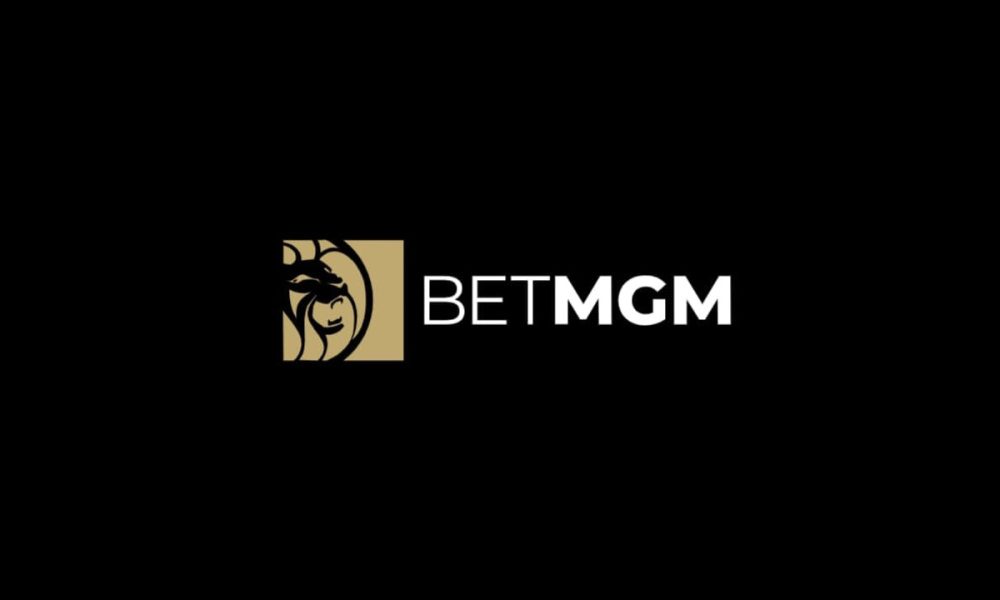 This week, Washington Nationals Philanthropies hosted its biggest Thanksgiving meal distribution to date, giving out 900 turkeys and bags of food during Turkeypalooza presented by BetMGM. Now in its second year partnering with BetMGM, the annual event expanded to include winter hats and gloves in addition to nutrient-dense Thanksgiving meals for residents in need.
In its sixth year, Turkeypalooza has continued to grow, providing families with a turkey as well as a bag of additional food, including shelf-stable items and fresh produce, to help local residents complete their Thanksgiving meals. This year's distribution delivered more than 3600 complete meals into communities where food access is already a challenge. Nationals and BetMGM employees packed the bags – over 20,000 pounds – at Nationals Park, and Nationals outfielder Stone Garrett joined the effort distributing meals and winter gear at BetMGM Sportsbook.
"Our fans support us all season long, so to give back to the community means a lot, especially during the holiday season," Garrett said. "Growing up, I saw Matt Kemp stretching, and that's the moment I knew I wanted to be a big league player," he continued "so if I can be that for one kid, whether it's stretching on the field or giving his family a turkey, it means a lot."
Turkeypalooza is just one way that Washington Nationals Philanthropies works to address the lack of food access in the region. The Academy operates the only year-round farmers market in Ward 7, providing community members with shares of fresh produce at a steeply discounted rate.
"Nationals Philanthropies tackles food insecurity year-round by providing education and supporting improved access to healthy food in Washington, D.C. communities with the greatest need. Disparity in food access is a key driver of hunger in the region, and the strain on access is heightened during the holiday season. Thanks to our continued partnership with BetMGM, we can expand our Thanksgiving meal distribution to help thousands of residents celebrate the holiday with a full meal," said Tal Alter, Chief Executive Officer of Washington Nationals Philanthropies.
"BetMGM remains committed to investing in the communities where our employees and customers live and work. As the official sportsbook of the Washington Nationals, BetMGM partnered with Nationals Philanthropies last year to expand the foundation's efforts and open Turkeypalooza to the larger public for the first time. We are proud to continue this important relationship to once again support families in need this holiday season," said Adam Greenblatt, Chief Executive Officer at BetMGM.
Vanessa Hudgens and GRAMMY-Winning Director Calmatic Team Up for New BetMGM Casino Campaign Created By 72andSunny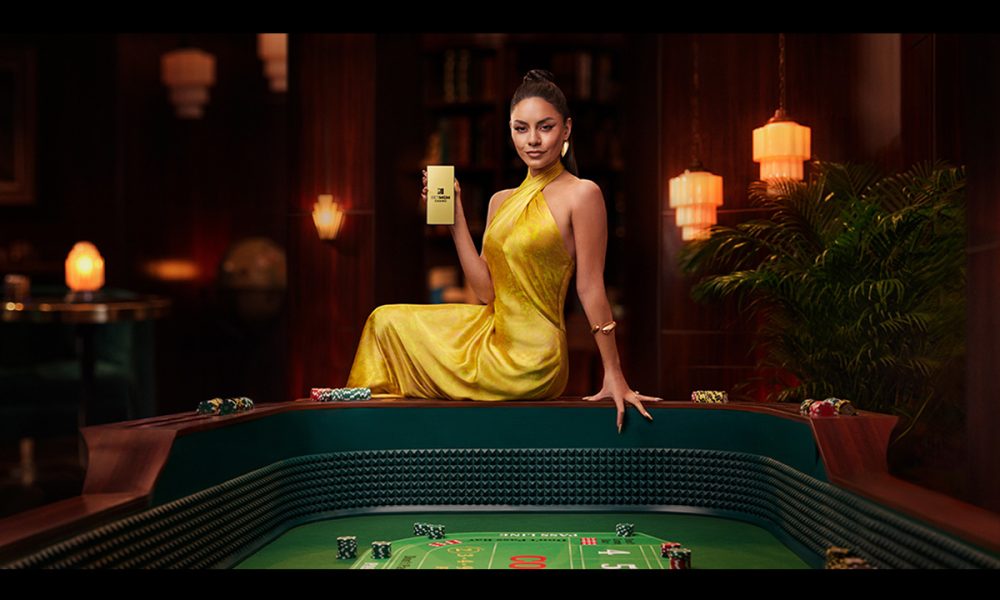 BetMGM, a leading sports betting and iGaming operator, has collaborated once again with actress and singer Vanessa Hudgens for its latest online casino campaign, "Library of Games". The campaign premiered on Monday, Nov. 20. It is a 30-second fresh spot featuring Vanessa Hudgens in an iGame library, and it comes to life using the BetMGM app on her smartphone.
In the segment, the library serves as a portal through which Hudgens and the audience are transported from one BetMGM Casino game-inspired room to another, each more eclectic than the last. Proclaiming itself "The King of Casino," the spot cements BetMGM's position as a leader in the iGaming industry. The new campaign follows BetMGM's recent series starring Jamie Foxx which debuted in September.
"Vanessa Hudgens is a superstar who brings BetMGM to life not only as an iGaming or sports betting company, but as an entertainment experience. This is an incredible collaboration that will keep audiences old and new engaged," Matt Prevost, Chief Revenue Officer at BetMGM, said.
The spot was directed by GRAMMY Award-winner Calmatic, known for his work on Lil Nas X and Billy Ray Cyrus's record-breaking "Old Town Road". Calmatic also has created content with Anderson .Paak and Tyler, The Creator.
Geno Burmester, Creative Director at 72andSunny, said: "The iGaming space is more crowded than ever. None of the competitors have the impressive library of games that BetMGM Casino offers. We wanted to bring that product truth to life in a spectacular way only this brand could."
Burmester added: "Calmatic was the perfect partner. He brought a freshness and energy to every scene, elevating this library of games to a larger-than-life world anyone would want to jump into."
LIGHTNING BOX™ TAKES A JOURNEY TO THE JUNGLE WITH LIGHTNING TIGER™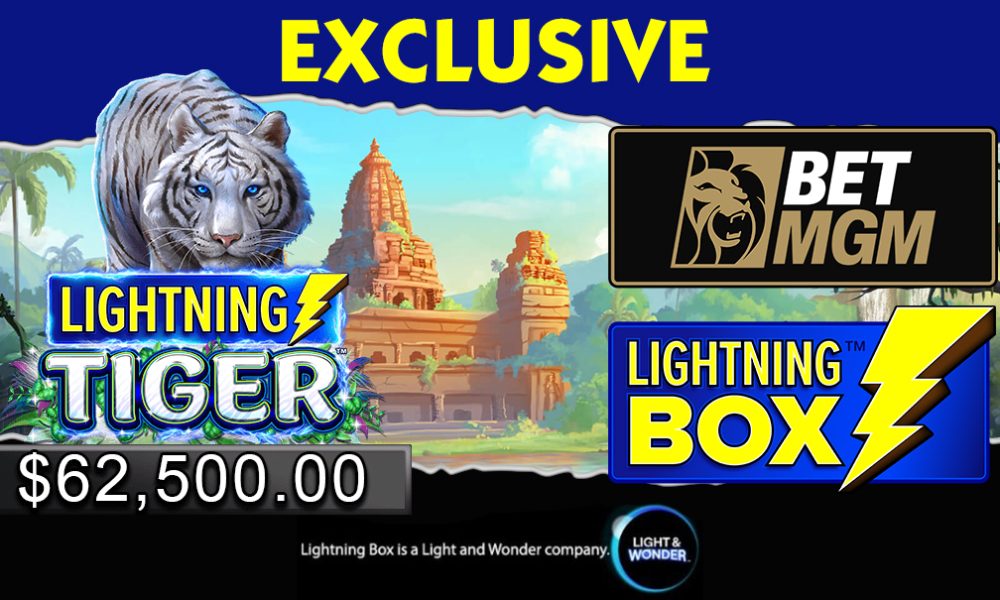 Lightning Respin feature showcased in latest game in Lightning Series franchise
Light & Wonder, Inc. has announced the launch of its newest hit Lightning Tiger

, from specialist slot provider Lightning Box, one of Light & Wonder's in-house studios.
Players embark on a voyage through a mysterious jungle in this 3×5 slot, as they aim to get their hands on two of this slot's captivating rounds.
Firstly, the Lightning Respin mode is triggered when six or more Lightning Bolts appear. Initially, three respins are awarded and if one Lightning Bolt reappears in the active reel, the number of respins is reset to the original number. When a player runs out of respins, all wins are collected and added to the win meter.
Additionally, Colossal Lightning Bolts may land on any spin and these split into separate lightning bolts, boosting the chances of a big win for any player.
There are also four in-game jackpots that can be collected, including the Grand Jackpot which can be won by landing the Grand Jackpot Lightning Bolt on a Lightning Respin triggering spin or within an active reel during the Lightning Respin mode.
Finally, the impressive Free Games round is activated when up to five Scatter Ruby symbols award 30 Free Games to players.
Colossal symbols also feature prominently within this mode as they can split into individual symbols. The Lightning Respin can also be unlocked, with between six and thirteen triggering this round again. Once this captivating feature has finished, it immediately returns to Free Games where players can collect up to four Scatters to add on 15 Free Games.
Lightning Tiger

is a successful Light & Wonder title now available for online players. It will initially be exclusively available in New Jersey with BetMGM.
Michael Maokhamphiou, Studio Director at Lightning Box, said: "Lightning Tiger

is our latest title that features gripping gameplay as users are able to activate this exclusive duo of different modes.
"The Lightning Respin round bolsters this slot with its thrilling gameplay and animations, leading players into a world of treasure."
Rob Procter, VP of Game Development at Light & Wonder, said: "Lightning Box has ensured that Lightning Tiger

is primed to be a huge hit with players across the globe, with a variety of ways to conquer this latest release.
"The slots that Lightning Box continues to produce is testament to the hard work of the whole team and there is no doubt that Lightning Tiger

has all the attributes to be one of our most popular titles of 2023."