Evolution at G2E Las Vegas 2023 with world-class online live casino, RNG and slots showcase from its seven brands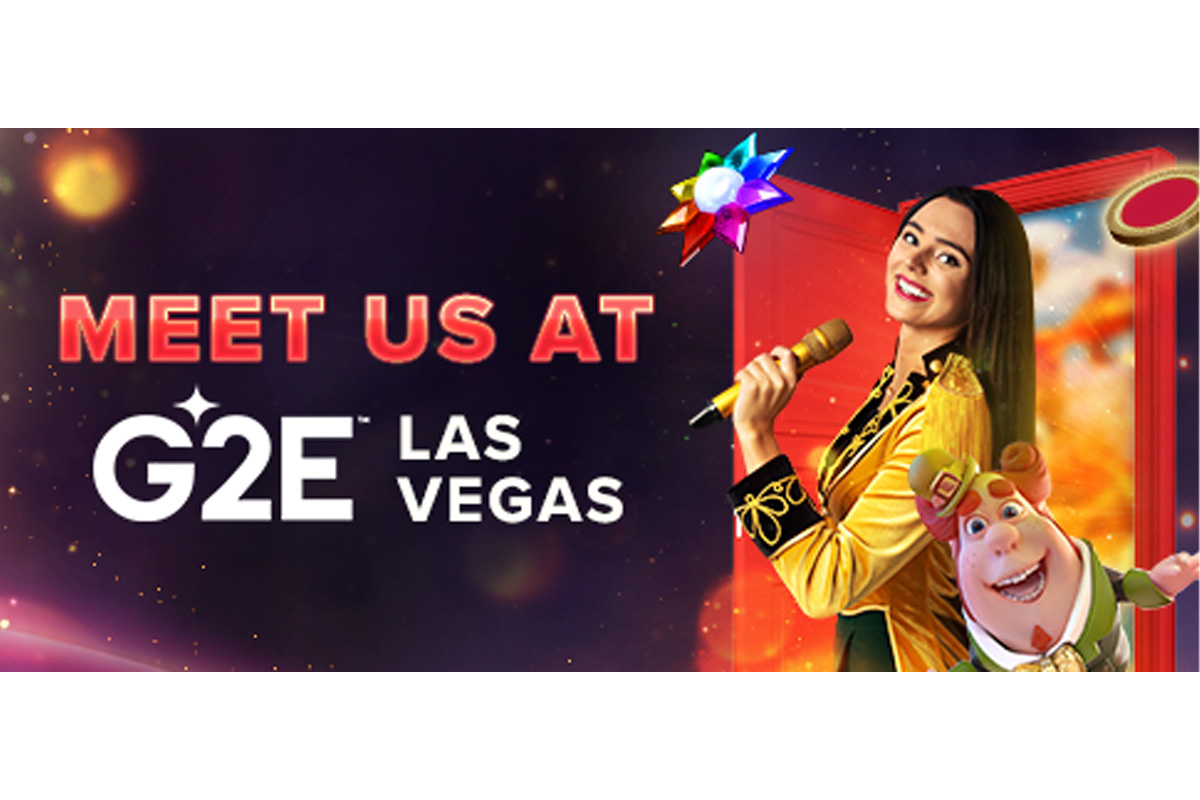 At G2E Las Vegas 2023 Evolution will showcase its world-leading portfolio of innovative online casino products from its seven Group brands — Evolution, Ezugi, NetEnt, Red Tiger, Big Time Gaming, Nolimit City and DigiWheel.
Following the Group's inaugural appearance at the 2022 event, this year will see Evolution with an even bigger presence, on stand #4430 in the iGaming section of the show. Visitors to the Evolution stand will be treated to a host of new and soon-to-launch games from across the Group's brands, which together offer an unrivalled choice of online live casino, live game show, RNG and online slots titles and solutions for iGaming operators of all sizes.
Amongst the main attractions in live casino will be two new global releases from the Evolution brand: Red Door Roulette — an innovative mash-up of two of Evolution's most successful titles ever, Crazy Time and Lightning Roulette — and Video Poker, a live casino version of an old favourite that offers the ultimate fusion of nostalgia and player-focused modern gaming technology.
Evolution's eagerly-awaited Crazy Time live game show itself, and its sister game show title, Crazy Coin Flip, both set for imminent US launch, are sure to be big crowd-pullers, too. A digital Crazy Time spinning money wheel will be a major focal point on the stand, while Crazy Coin Flip, which blends the best of RNG slots into a uniquely thrilling live game show experience, will demonstrate Evolution's innovative fusing of live online gaming and slots action.
iGaming operators looking for the latest and best in online slots will not be disappointed, either. Evolution's NetEnt brand will present Finn and The Candy Spin, an exciting sequel to the NetEnt classic, Finn and The Swirly Spin, while the Group's other slot brands — Red Tiger, Big Time Gaming, and Nolimit City — will all premiere new slots titles at the show.
Jacob Claesson, Evolution CEO North America, said: "We are thrilled to be back at G2E Las Vegas and we are especially looking forward to launching our new live game shows such as Crazy Time and Crazy Coin Flip in the US for the first time. These titles have been incredibly successful in Europe and other markets and we're confident that US players will absolutely love the fun and entertaining experience of taking part live and online. Clearly, North America is a massively important market for Evolution, and North American operators will see these and many more new and upcoming releases on our even bigger and better 2023 stand. We truly have something for everyone. Not only will attendees see classic and all-new games to suit all player types and operators in the North American market, but there are also global releases for international operators, plus lots to interest operators in Latin America, as well."
Max Megaways and Vegas Megaways Make Ontario Debut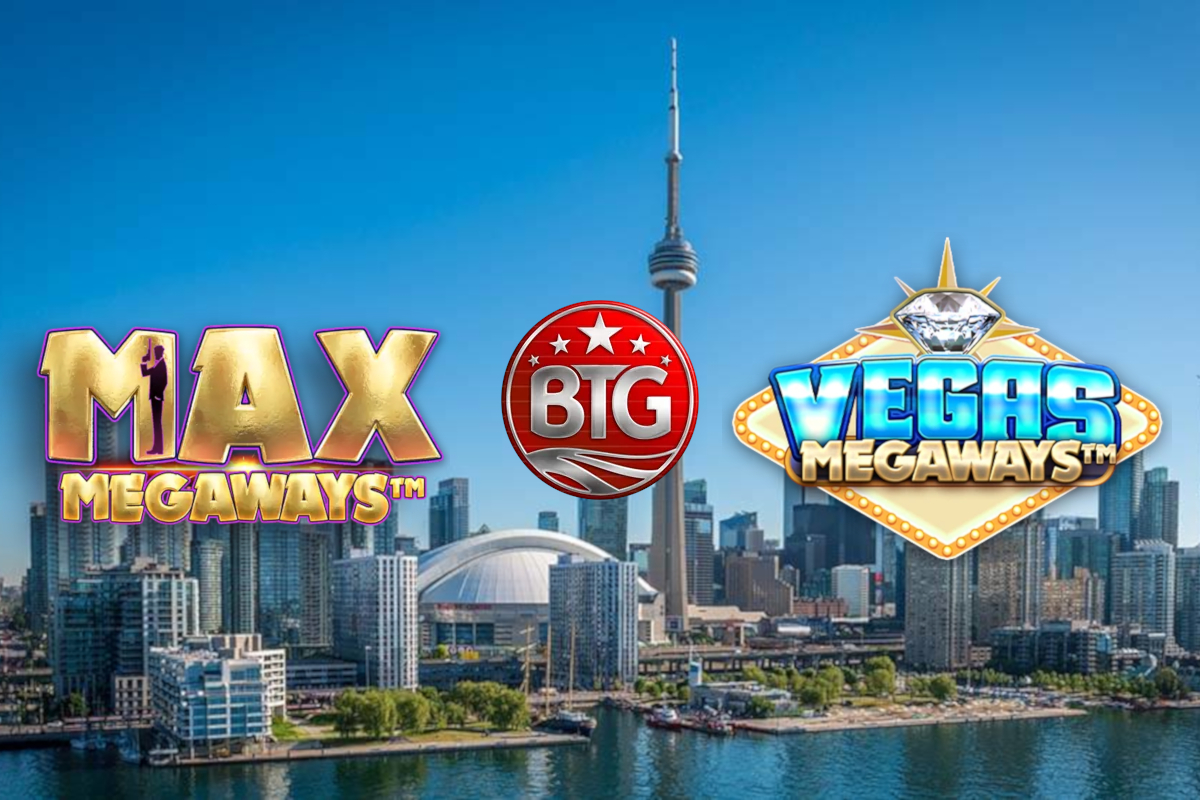 Big hits from Big Time Gaming to launch for Ontario players July 26
Two new Megaways slots from legendary Australian games studio Big Time Gaming (BTG) are about to hit the Ontario market. Max Megaways and Vegas Megaways will make their Canadian debuts together on July 26 via partners of Evolution. That includes major Ontario operators like 888, BetMGM, LeoVegas and Rush Street Interactive.
Max Megaways is a Bond-esque caper with a license to thrill while Vegas Megaways is a game writ large in neon, transplanting a slice of the Las Vegas Strip to your living room.
BTG changed the way we thought about slots when it developed the Megaways mechanic, a powerful random-reel-modifier that alters the number of winning paylines with every spin meaning there can be anything up to 117,649 ways to win. BTG has since licensed the mechanic to numerous game developers and Megaways has become and industry standard and player favourite.
But BTG does not rest on its heels and these two games are packing all kinds of clever and exciting mechanics.
In Max Megaways, you play the titular debonair secret agent as he infiltrates an arch supervillain's remote volcano-island lair and help avert a missile launch that could turn every city in the world into liquid hot magma.
With every base game spin and reaction, there is a chance to score a bonus in the form of Maximum Megaways, Vertical Wilds, Horizontal Wilds or Wild Bombs. There's also a Megascatter Enhanced Free Spins feature where you can select three doors into the volcano lair to reveal your free spin bonuses.
Meanwhile, in glitzy Vegas Megaways, you have a chance of triggering one of four bonuses in the base game in Maximum Megaways, Vertical Wild, Horizontal Wild or Wild Bomb. You can also hit up the VIP Gamble if you're feeling lucky for the chance to climb a ladder to win up to 50 free spins. Along the way you can collect special VIP Tips to help you make the right choices.
Both games include BTGs popular Bonus Buy and Win Exchange features for players who want to jump right into the action. Bonus Buy lets you buy in to the bonus round directly, while, with Win Exchange, you get the chance to gamble big wins for more spins.
"Since we began releasing content in Ontario earlier this year, we've had some great feedback from players who really enjoy the new mechanics we drop into our games," the Chief Executive Officer for BTG, Nik Robinson, said. "That's why we're really excited about Max Megaways and Vegas Megaways because these two titles really take things up a notch in terms of engagement and playability."
"For years, BTG has been pushing the boundaries of how we think about casino gaming with each new release," the Chief Commercial Officer North America for Evolution, Jeff Millar, said. "Max Megaways and Vegas Megaways were massive hits for Evolution when we launched them in other markets last year. The joy of these games is that there's so much going on in terms of amazing features and bonuses but they're still simple to play. We think they will be smash hits in Ontario."
Golden Catch: Classic BTG Online Slot Hits United States Market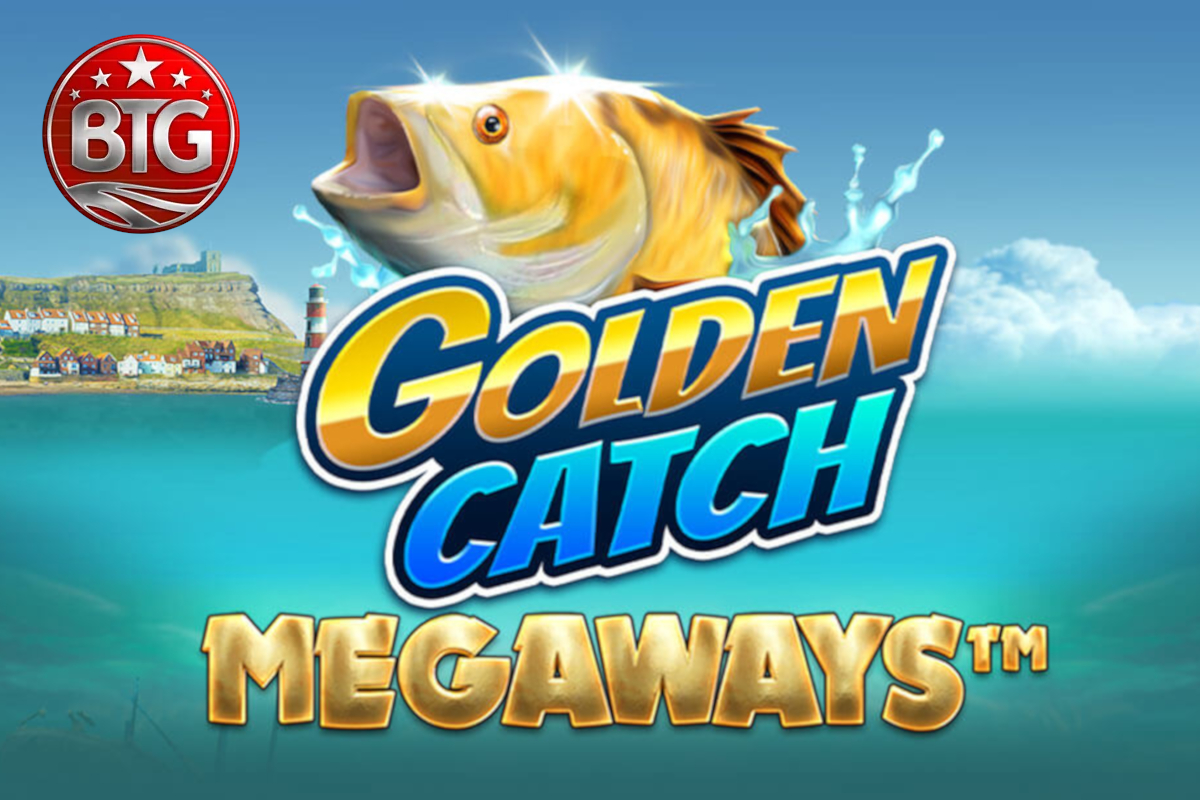 Hit Megaways slot from Big Time Gaming will leave you reeling this summer
Classic Big Time Gaming (BTG) slot Golden Catch is about to make its United States debut via the Evolution One Stop Shop (OSS). The six-reel Megaways slot will go live in five regulated online gaming markets encompassing Connecticut, New Jersey, Pennsylvania, Michigan and West Virginia from July 19.
Give a man a fish and you feed him for a day. Teach a man to fish and he could be in for some epic wins. That's the premise of Golden Catch, which puts players in charge of a fishing fleet searching for the goodies of the deep from Fish Bonuses to Golden Boats. Let's just say the reels are spinning in more ways than one.
Legendary Australian game developer BTG revolutionized the industry when it developed the Megaways mechanic, which provides up to 117,649 ways to win on every spin. But Megaways isn't the only exciting Golden Catch that'll leave you reeling.
At any time, one or more boats may appear above the reels and drop anchor. As reactions occur and winning symbols are removed, one or more Fish Bonus Prizes will be revealed. Fish Bonus Prizes will be awarded for each boat above the reels and golden boats in the base game multiply Fish Bonus Prizes by ten. Players can also trigger the free spins mode where Boat Multipliers are unlimited.
Can't wait for the fish to take the bait? Well, you're off the hook. Use Win Exchange for extra chances at triggering the free spins. Whenever you win between 25 and 100 times the stake, you have the option to exchange the entire win for ten free spins.
Too impatient to wait for a feature? Press the Bonus Buy icon to purchase ten free spins for 100 times stake. It's like shooting fish in a barrel.
"We think you're going to fall for Golden Catch hook, line and sinker," the Chief Executive Officer for BTG, Nik Robinson, said. "With its hugely engaging base game and astounding bonus feature, this slot was a huge hit in Europe and we predict it will become a big favorite in the United States too."
"BTG has been an absolute game-changer in the online gaming space and Golden Catch has become something of a modern classic since its launch in Europe and other markets in 2022," the North America Chief Commercial Officer for Evolution, Jeff Millar, said. "Now we're starting to roll BTG games out to United States markets and it's great to see how much they resonate with a United States audience. It just goes to show that a good game is universal."
BTG's Big Bad Bison Goes Live in Ontario July 5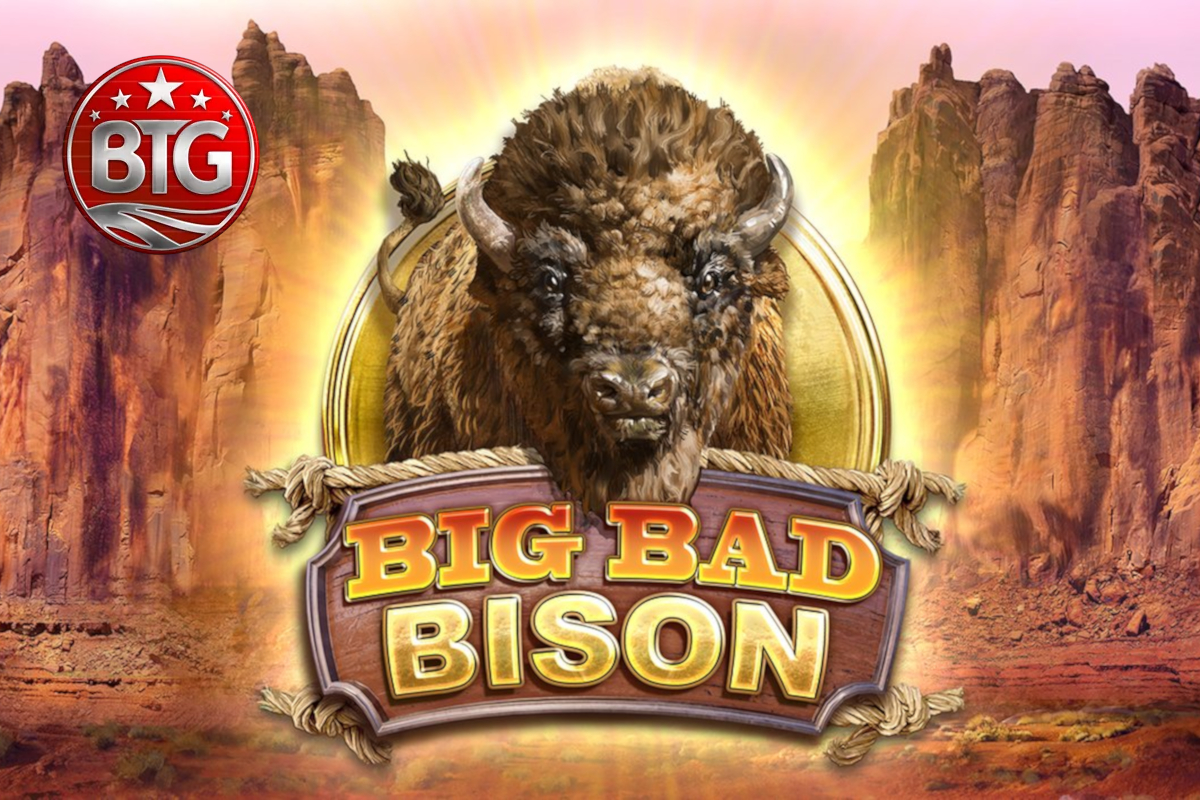 New BTG game challenges you to tame the Big Bad Bison for some epic wins
Do you have what it takes to tame Big Time Gaming's Big Bad Bison? Already a big hit in Europe, this is a high-volatility slot where the North American wilderness takes center stage and it will be stampeding into Ontario on July 5. The game makes its Canadian debut via Evolution Network partners such as 888, BetMGM, LeoVegas and Rush Street Interactive.
Legendary Australian games developer Big Time Gaming (BTG) is the originator of the Megaways mechanic, which revolutionized the online gaming space. Now, thanks to BTG, Ontario players get to sample this powerful random-reel-modifier that changes the number of winning paylines with every spin. And paylines can reach anything up to 117,649 when the reels get hot.
Big Bad Bison marries the epic beauty of the North American landscape with a cool Spaghetti Western soundtrack and some innovative features that will delight and surprise in equal measure.
As the American Eagle wheels and cries aloft, single symbol wilds run through the reels in the base game, adding random multipliers for magnificent wins. Meanwhile, each retrigger in the free spins round will reduce the minimum density by one to beef up your game for a rampage of wins to occur.
But you don't have to wait to hit the bonus round. Press the Bonus Buy icon to purchase twelve free spins for 50 times stake and run straight into the action. Or use Win Exchange to gamble your big wins into free spins and hopefully some epic wins. It's time to show that bison who's boss.
"We wanted to build a game with awesome audio-visuals that's also packed with exciting features, mechanics and explosive playability," the Chief Executive Officer for BTG, Nik Robinson, said. "So, we did. Big Bad Bison has been making serious waves in Europe since we launched it there in early June and we're thrilled that Ontario players will now get to enjoy it too."