Action Network Brings #1 Rated Sports Bettors App to Kentucky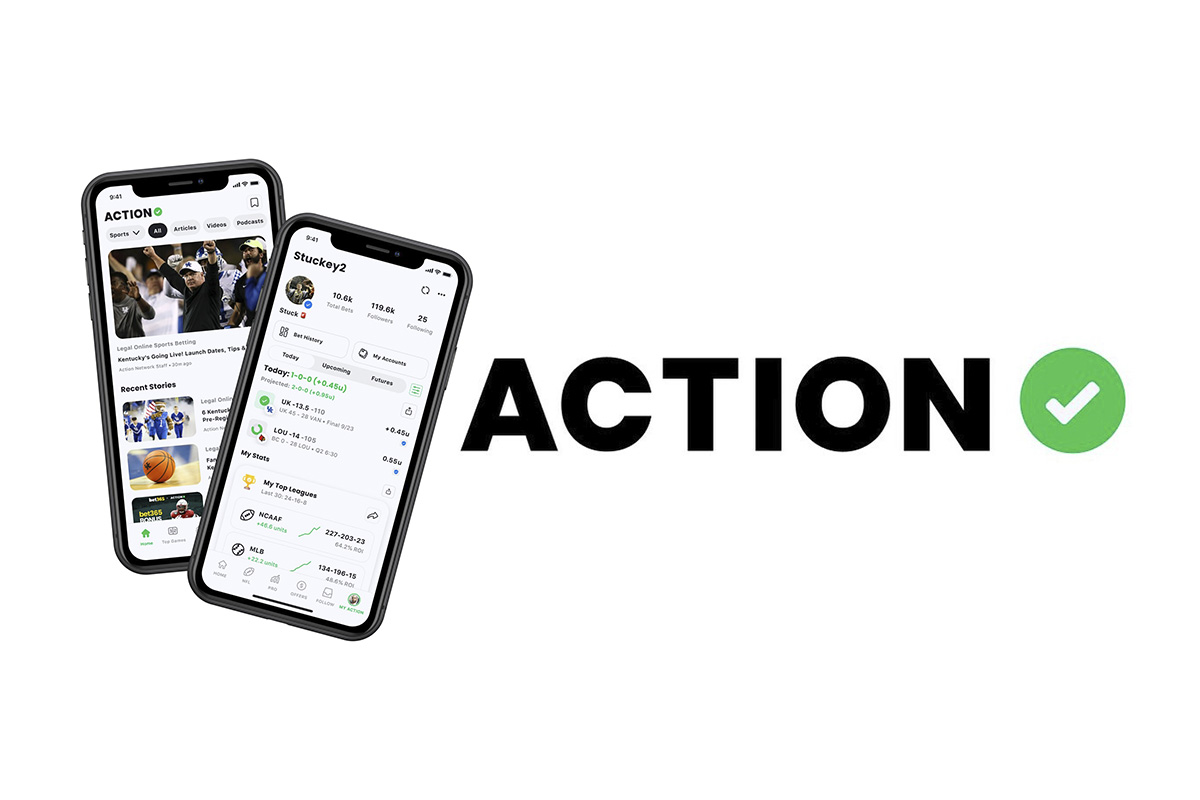 Action Network, the #1 rated app for sports bettors and leading source for sports information, news, and content, announced the immediate launch and availability of their proprietary tools and services in Kentucky. After online and retail sports betting passed both the House and Senate and was signed into law by Kentucky Governor Andy Beshear in March 2023, Action Network is now available for download on iOS and Android for sports fans living and visiting the Bluegrass State.
Action Network makes being a fan easy by offering Kentuckian's visibility and curated bet tracking across several sportsbooks like Fanatics, FanDuel, bet365, BetMGM, Caesars, and more in one place. Sports fans can find live scores, plus lines, odds, premium content, and guidance for their favorite teams and athletes. Action Network features everything from moneyline bets to spread bets, over/unders, player props, live in-game betting markets, and the always popular Same Game Parlays (SGPs).
"Awareness of popular sportsbook brands is at an all-time high, and with more than a dozen sportsbooks to choose from, Action Network provides a seamless consumer shopping experience that reduces the amount of time and effort a prospective bettor spends on finding the best odds, information, and guidance around their interests," said Action Network CEO Patrick Keane.
"Bringing our services to the home of Kentucky Derby and the University of Kentucky Basketball is a huge moment for Action Network. We are uniquely positioned and excited to turn sports fans into sports experts by delivering relevant sports content, betting information, and relevant news," said Action Network Chief Content Officer Chad Millman.
Better Collective Appoints Adam Rosenberg as Head of Marketing & Communications in the US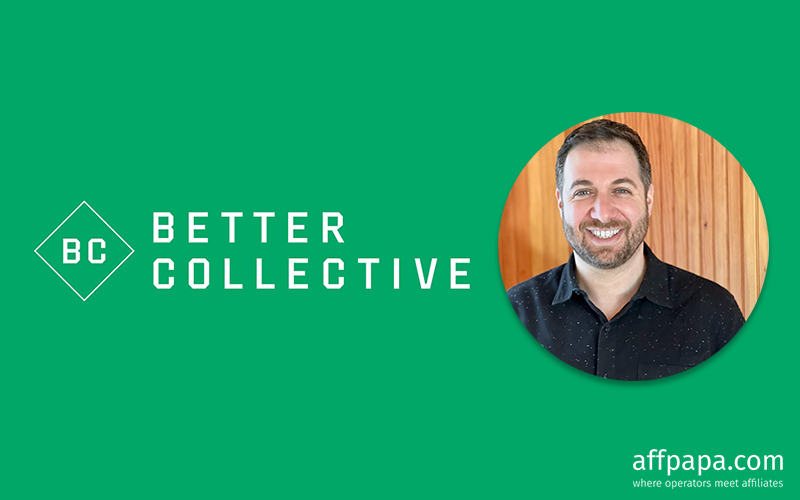 Better Collective has announced the appointment of Adam Rosenberg as head of marketing and communications in the US.
Adam Rosenberg brings with him substantial experience working with digital marketing, branding, and communication from various industries including technology, esports, and sports betting. One of his first tasks will be to establish a local communications team with focus on branding Better Collective's US brands.
"It is great for Better Collective US to get Adam onboard. He has the skills and experience we are looking for to support our continued strong growth in the US market and to increase the awareness about our many strong US brands including Action Network, Vegas Insider, US Bets and Sports Handle. I look forward to welcoming him," Marc Pedersen, CEO of Better Collective US, said.
"This is a dream opportunity for me as an avid (and unapologetic) Philly sports fan and member of the growing online sports betting community. Sports betting isn't going anywhere and with more US states bringing legalized mobile sports betting online this year, more and more sports fans will be able to mix art and science in making their picks. I am thrilled to be joining Better Collective's family of brands and eager to get in the room and get to work," Adam Rosenberg said.
Powered by WPeMatico
Better Collective enters into commercial partnership with The New York Post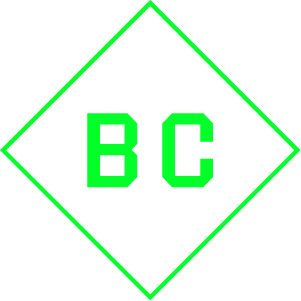 The world leading sports betting media group, Better Collective, signs an agreement with the New York Post to deliver innovative technology and commercial content for online sports betting through its proprietary sports betting platform, Action Network.
Better Collective, the world's leading sports betting media group, is joining forces with the New York Post to bring the best in commercial sports betting content to the publication's readership of more than 92 million unique users. More than 11 million unique users come from New York state, which recently regulated online betting. The agreement is for the delivery of content, data, and statistics for the betting section of the New York Post.
The commercial partnership includes Better Collective delivering its innovative technology and content for sports betting to educate and empower the US audience of online bettors and help them navigate in a market that is growing fast as more and more federal states open for regulated online betting and iGaming. The US market is already a key market for Better Collective with established sports betting brands including the most recent acquisition of leading US sports media platform, Action Network, in 2021. In the recently opened New York state,  Better Collective is off to a great start with the current five operators that have started operations and the expected entry of an additional four operators as soon as  they meet the regulatory requirements. This underlines Better Collective's strong position in the US mobile sport betting market, which is now further strengthened by the media partnership.
The US sports betting market is, according to Vixio, expected to grow from a Gross Gaming Revenue (GGR) of ~$2.5bn in 2021 to ~$5.8bn by 2023. By 2030 the market is expected to exceed $40bn GGR. By 2022, Better Collective expects that its revenue from the US will exceed 100 mUSD. With the continued regulation of states and addition of new operators, the growth is expected to continue for years to come.
The commercial relationship provides Better Collective and Action Network with an additional marketing channel to operate, market and manage customer contacts to the betting operators within the US. Better Collective entered the first media partnerships in 2019 and has refined the concept to reach breakthroughs in performance as well as the addition of three new partnerships last year.
The details of the financial terms remain undisclosed. Better Collective will be responsible for the monetization of the joint business, and will hold and own accounts with the betting operators.
Marc Pedersen, CEO Better Collective US said:
"We believe that educating bettors and iGamers by providing them with relevant information, data and statistics will enhance their betting experience. The partnership with the New York Post is the biggest media partnership agreement to date for Better Collective. It will allow us to reach a very large number of potential users and we are excited to partner with the New York Post to provide betting and iGaming information to a growing audience."
Patrick Keane, CEO of Action Network said:
"The New York mobile launch was the biggest weekend in Action Network history. We look forward to providing our unique sports betting insights, data and content to the New York Post readers as they decide on placing wagers with sportsbooks."
Brad Elders, COO of the New York Post, said:
"We are looking forward to bringing better sports betting content and utility to the best sports fans to continue our commitment to deliver unrivaled sports coverage.  Better Collective's innovative tools and informative content will provide our fans with the best resources to navigate sports betting with ease."
The partnership agreement is expected to be operational from January 21, 2022. The financial impact will be included in the financial targets for 2022 that will be published in connection with the company's Full Year Report for 2021.
Powered by WPeMatico
Better Collective enters New York as the state opens for online sports betting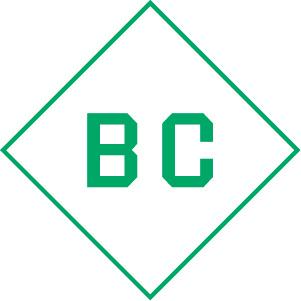 Following final regulatory approvals of betting platforms and operational setups, the first four out of nine licensed operators in The State of New York, have been approved to commence operations from January 8, 2022. Better Collective has entered into partnership agreements with three of the four and is in dialogue with the fourth. Better Collective is ready to support the New York sport fans with betting lines, sports information and statistics on its proprietary platforms including Action Network and Vegasinsider.
Online sport betting will shortly be available for bettors from the state of New York as Caesars Sportsbook, DraftKings, FanDuel, and Rush Street Interactive are now approved to accept and process mobile sports betting beginning from January 8, 2022. The remaining five conditionally licensed operators continue to work towards satisfying statutory and regulatory requirements necessary to launch and will be approved on a rolling basis when requirements are met. For Better Collective, and Action Network and Vegasinsider in particular, this is a great opportunity as New York has potential to become the biggest sports betting market in the US. Even though the sports media platforms from Better Collective already have >500,000 visitors every month from New York, it has not been possible for them to use the information for betting. This changes now.
Marc Pedersen, CEO of Better Collective US, says: 
"Unlocking the fourth most populous state in the United States to mobile sports betting is a huge moment for Better Collective and our growing portfolio of US assets.  We are strongly positioned and excited to continue delivering sports betting content to the many thousand sports enthusiasts from New York that visit our sites daily. "
Better Collective US
With offices in New York, Miami and Nashville, Better Collective has more than 200 employees in the US and operates brands  and sports media platforms including: Action Network, Vegasinsider, Scoresandodds, Sportshandle and US Bets. Including New York, Better Collective will be live in 16 US states and has subscribers from across the whole country. As for New York, Better Collective can initially receive CPA-payments, however an ancillary license has also been applied for to potentially work on revenue share at a later stage. The New York sports betting market is expected to generate more than 700 mUSD in Gross Gaming Revenue in 2022. The total US sports betting market is, according to Vixio, expected to grow from a Gross Gaming Revenue (GGR) of ~$2.5bn in 2021 to ~$5.8bn by 2023.
Powered by WPeMatico