BRENDAN DONOHUE TO STEP DOWN AS NBA 2K LEAGUE PRESIDENT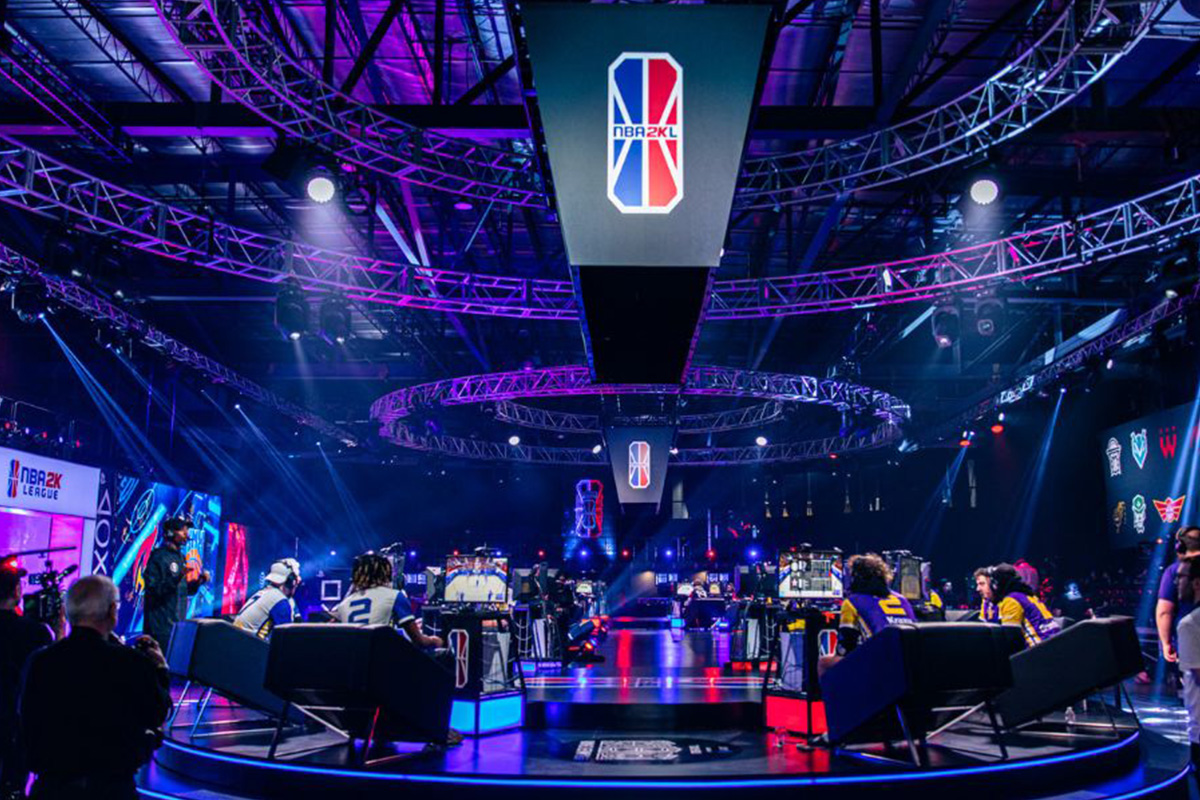 Brendan Donohue will step down as NBA 2K League President, it was announced today by NBA President, Global Partnerships Salvatore LaRocca.  Donohue, who has overseen the NBA 2K League since its inception, will stay on to assist with the transition to new NBA 2K League leadership until Oct. 31.
A sports business veteran with more than two decades of experience in team and league operations, Donohue was named NBA 2K League President in 2017 and has led the substantial growth of the esports league over its first six seasons.  The league – which was co-founded by the NBA and Take-Two Interactive and is the first official esports league operated by a U.S. professional sports league – has expanded from 17 teams in its inaugural season to 25 teams, including 22 NBA-affiliated teams and international franchises in Australia, China and Mexico.  This past season, the NBA 2K League delivered significant fan engagement growth across YouTube and Twitch, including a more than 50% increase in average minutes watched on the platforms compared to the prior year.
"We thank Brendan for all of his efforts in overseeing the launch and expansion of an entirely new league," said LaRocca.  "Under his leadership, the NBA 2K League has built a strong global following and presence in the esports community, and we see more opportunities for growth in the coming years given the enormous popularity and interest in the NBA 2K franchise."
"It has been an incredible privilege to lead the NBA 2K League and witness its evolution over these past six years," said Donohue.  "Working and engaging with talented colleagues, the very best NBA 2K players in the world and a growing community of passionate fans has been such a rewarding experience.  I am proud of what we accomplished together and look forward to taking on my next challenge in the sports industry."
Prior to being named NBA 2K League President, Donohue served as Senior Vice President of the NBA's Team Marketing & Business Operations (TMBO) department, where he led the strategic planning and management for all teams across the NBA, WNBA and NBA G League, helping them innovate in sales, marketing, digital and analytical areas of their business.  He joined the NBA league office in 2009 and previously held sales leadership positions with the Atlanta Hawks, the then-New Orleans Hornets, Milwaukee Bucks and Detroit Pistons.
NBA 2K League and National Basketball Players Association Announce Groundbreaking Partnership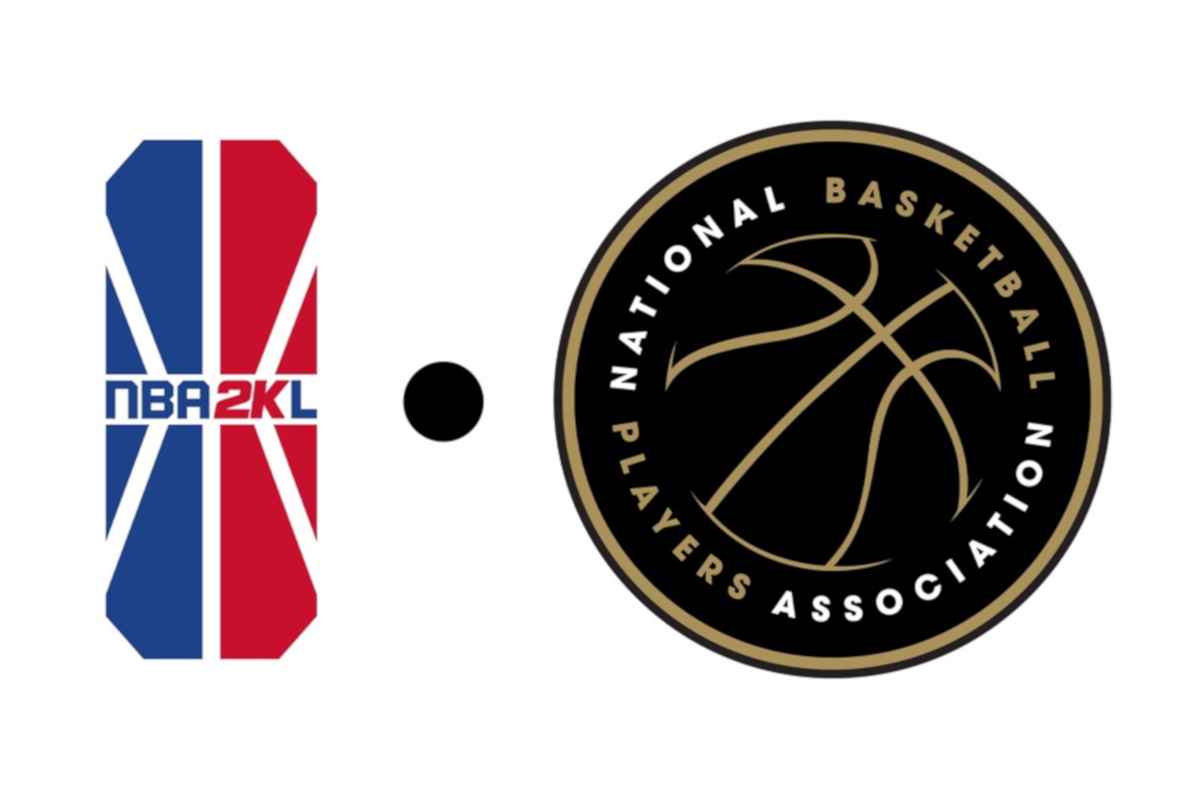 The NBA 2K League and the National Basketball Players Association (NBPA) announced today a groundbreaking partnership that paves the way for NBA players to promote the NBA 2K League and its 25 teams.
Through this marketing partnership and additional activations, NBA players will be featured in a wide variety of NBA 2K League and team promotions at league events, in content, on broadcasts and during other league and team activities.
"We know that NBA players already love gaming and the NBA 2K videogame specifically, which makes us all the more thrilled to work alongside an innovative organization like the NBPA in launching this new initiative," the President for NBA 2K League, Brendan Donohue, said. "This partnership will give NBA players a platform to promote the NBA 2K League in new and innovative ways and we can't wait to see them bring their passion for NBA 2K to the NBA 2K League."
"We are thrilled to team up with the NBA 2K League to bring new opportunities for our players to engage and interact with a game that so many of them love," the Chief Commercial Officer for Think450, the innovation and partnership engine of the NBPA, Josh Goodstadt, said. "This first-of-its-kind partnership between a players' association and an eSports league reflects our players' passion for gaming and we are excited to begin to bring it all to life this coming season."
NBA 2K LEAGUE ALL-STAR COMES TO NEW YORK CITY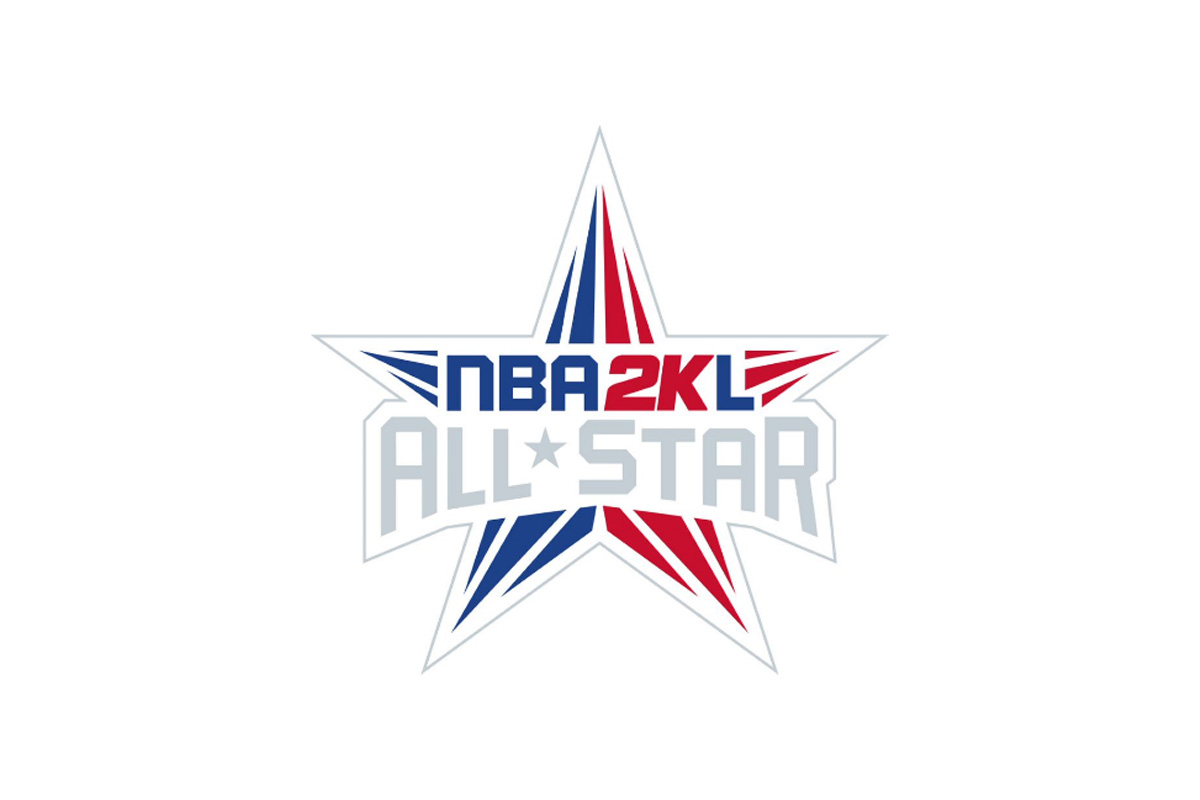 The NBA 2K League today announced that the third annual NBA 2K League All-Star will be held in New York City at the NBA's Headquarters in midtown Manhattan on Friday, Sept. 22 at 7 p.m. ET and will be broadcast on the NBA 2K League's Twitch and YouTube channels.  The invite-only 2023 NBA 2K League All-Star event will include both 5v5 and 3v3 gameplay formats and will award a total of $30,000 to participants.
"New York City is an epicenter for the NBA 2K competitive scene, home to 23 NBA 2K League players and where the foundation of our league was laid after playing our first two seasons here in 2018 and 2019," said NBA 2K League President Brendan Donohue. "We can't wait to host an amazing experience for the NBA 2K League's absolute best players in midtown Manhattan at the NBA's headquarters."
The rosters for the 5v5 portion of the event will be determined by votes among fans, current NBA 2K League players, head coaches and general managers, and a media panel.  5v5 players will be broken into two teams of five – two backcourt players and three frontcourt players – representing the Eastern and Western conferences.  The fan voting window will be available on the NBA2KLeague website from Monday, July 24 through Saturday, Aug. 5.  Throughout the voting window, fans may submit one full ballot each day. All current NBA 2K League players will be available for selection.  Friday, July 28 and Friday, Aug. 4 will both be a "3-for-1 Day", allowing fans to have their votes count three times.
For the 3v3 portion of the event, the four players that receive the most votes will each captain a team and be able to select any two of their conference's 5v5 All-Stars to be included in their lineup.  Additionally, two players from Community Teams that participated in the 3v3 portion of the season will be selected by NBA 2K League representatives and broadcast talent, and available to each of the conference's captains as a lineup option.
The NBA 2K League All-Star rosters will be announced during the week of Aug. 14 on the league's social channels.  Each head coach in the 2023 NBA 2K League 5v5 Finals will lead the team from their conference.
The 5v5 portion of the event will be a single‑game matchup played on NBA 2K24's 5v5 Pro-Am mode.  The 3v3 competition will be a four-team bracket of best-of-three series, with players competing on NBA 2K24's 3v3 Pro-Am mode.
As part of All-Star festivities, the NBA 2K League will announce and present five major awards honoring top performers from 2023, including Most Valuable Player, Defensive Player of the Year, Rookie of the Year, Coach of the Year and Amateur of the Year.
NBA 2K LEAGUE AND MONUMENTAL SPORTS & ENTERTAINMENT PARTNER TO HOST 2023 SEASON AT NEW DISTRICT E POWERED BY TICKETMASTER IN WASHINGTON, D.C.
The NBA 2K League announced today that, in partnership with Monumental Sports & Entertainment, the 2023 season will be hosted at the soon-to-debut District E Powered by Ticketmaster in Washington, D.C. Additionally, the league unveiled its complete competition schedule, which runs between Wednesday, March 8 and Saturday, August 5. The NBA 2K League will award $2.5 million in cash prizes across THE BANNER CHAIN SERIES Powered by AT&T and Coinbase NBA 2KL 3v3 BLACKTOP SERIES tournaments, and the NBA 2K League 3v3 and 5v5 Playoffs.
Located in downtown Washington, D.C., District E Powered by Ticketmaster is adjacent to Capital One Arena, the home to the NBA's Washington Wizards and the NHL's Washington Capitals.  District E is a nearly 14,000-square-foot live-event theater that, in addition to the 2023 2K League season, will offer a daily series of immersive experiences in esports, music, programming, an extraordinary culinary experience and community events – along with pre- and post-game activities for fans attending Capitals and Wizards games.
For the first time, the NBA 2K League season will be separated into 3v3 and 5v5 halves.  The 3v3 portion of the season begins with the Coinbase NBA2KL 3v3 SLAM OPEN on March 8 and finishes with the NBA2KL 3v3 Finals on Saturday, May 13. The 5v5 competition tips off on Wednesday, May 23 with THE TIPOFF Powered by AT&T and will culminate with the NBA2KL 5v5 Finals on Saturday, Aug. 5.
"Pioneers of esports since the beginning, including through their success with two-time NBA 2K League champion Wizards District Gaming, we are thrilled to partner with the Leonsis family and Monumental Sports & Entertainment to help launch their new state-‑of-‑the-‑art facility, District E Powered by Ticketmaster," said NBA 2K League President Brendan Donohue. "We can't wait to make Washington, D.C. our home in 2023 and bring the excitement of the NBA 2K League to fans at District E."
"As early investors in the NBA 2K League, we are honored to host the most elite esports athletes in the world at our new esports and entertainment facility in our nation's capital," said Zach Leonsis, President, Media & New Enterprises at Monumental Sports & Entertainment.  "The League has designed an exciting season and we look forward to welcoming their fans and the rest of the vast gaming community from across the Mid-Atlantic to District E for a first-of-its-kind experience.  And for those new to esports, we believe we are going to turn them into die-hard fans once they see the amazing live-action in person and all the other amenities which District E will have to offer."
"Washington, D.C. is a growing hub for the esports community with sponsorships, events, tournaments—and now the dynamic addition of the NBA 2K League.  We welcome the local, national and international athletes and fans to our city," said Events DC President and CEO Angie M. Gates. "Working with the NBA 2K League and Monumental Sports & Entertainment allows us to accomplish our goals of bringing cutting edge experiences that engage, excite and entertain to sports enthusiasts."
For the second straight season, community teams from around the world will have the opportunity to participate alongside NBA 2K League teams for a share of the 3v3 tournament prize pool in the Coinbase NBA2KL 3v3 BLACKTOP SERIES. Also new for this season, the SLAM OPEN and SWITCH OPEN tournaments will use a double-elimination format.  NBA 2K League teams and community teams will qualify for the NBA 2K League 3v3 Playoffs based on their performance in the prior competitions throughout the season, with the STEAL OPEN remaining the last chance tournament for teams still trying to qualify for the 3v3 Playoffs.
THE BANNER CHAIN SERIES Powered by AT&T and the NBA 2K League 5v5 Playoffs will continue to feature only NBA 2K League teams.  All 25 teams will compete in THE TIPOFF and THE TURN.  The five top performing teams from each conference at the end of those tournaments will automatically qualify for the NBA 2K League 5v5 Playoffs.  The 15 remaining teams will compete in THE TICKET, with the winning teams from the two conferences earning the 11th and 12th spots in the Playoffs.
Powered by WPeMatico