Genius Launches BetVision, an Immersive Sports Betting Experience Including NFL Live Game Video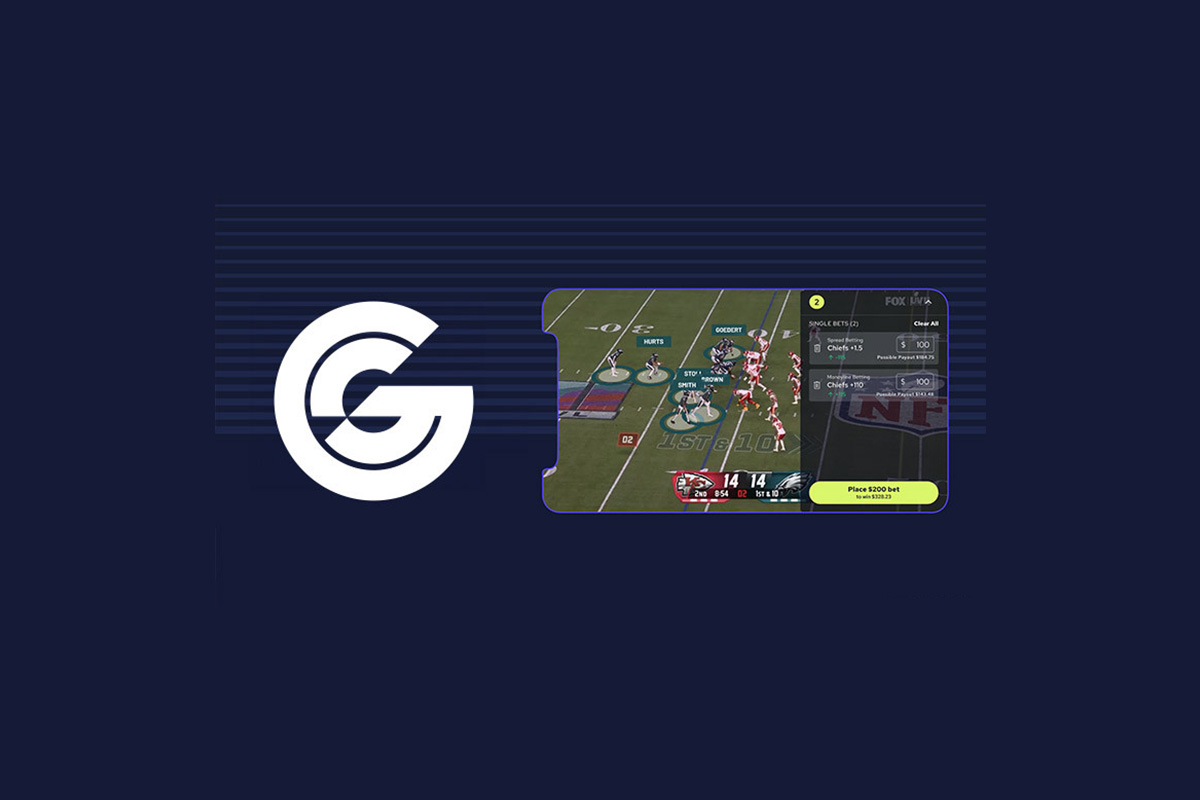 Genius Sports Limited has unveiled BetVision, the world's first immersive sports wagering experience that brings live streams together with integrated bet slips, statistical insights, and real-time augmentations within a single interactive player. Genius Sports is launching BetVision with NFL live games in the US.
For the first time ever, BetVision will allow sportsbook customers to place wagers from within the live video player in the sportsbook app. These low latency live game video streams feature integrated betting odds and betslips and will be enhanced by in-game betting alerts and on-screen offers during breaks in game action to increase relevance, drive engagement, and retain customers.
NFL content is available on mobile and tablet devices and will include live augmentations such as data-driven insights, graphic overlays, and visualizations already in use with a range of broadcast and streaming partners across North America. BetVision is a uniquely personalized product that allows users to toggle on and off content and stats to create a tailored viewing experience based on their individual preferences.
In the initial launch, U.S. sports betting operators Caesars Sportsbook and Fanatics Sportsbook are the first to be live with the product. Each operator will stream nationally distributed and local, regionalized live NFL games each week. Over the course of the 2023 NFL season, additional features and functionality will be added.
Genius Sports is the NFL's exclusive distributor of real-time, official play-by-play statistics, proprietary Next Gen Stats (NGS) data and the NFL's official sports betting data feed to media companies and sports betting operators globally as well as low latency live game video streams.
"We're very pleased to be Genius' first BetVision content partner as they continue to be on the cutting edge of sports betting experiences. BetVision allows us to create a differentiated way for fans to engage with NFL content," Brent Lawton, VP Business Development & Strategic Investments of the NFL, said.
"BetVision is leading a new era of immersive sports experiences. The launch brings together our capabilities across data tracking, video streaming, live data and sports wagering to create a game-changing product for sportsbooks. Sports fans and bettors alike increasingly demand personalized interaction, greater customization and deeper insights combined with an ability to strike a bet seamlessly. BetVision alone offers precisely that, while giving sportsbooks a new way to drive engagement and accelerate the growth of in-game betting," Mark Locke, CEO of Genius Sports, said.
Fanatics Sportsbook Launches in West Virginia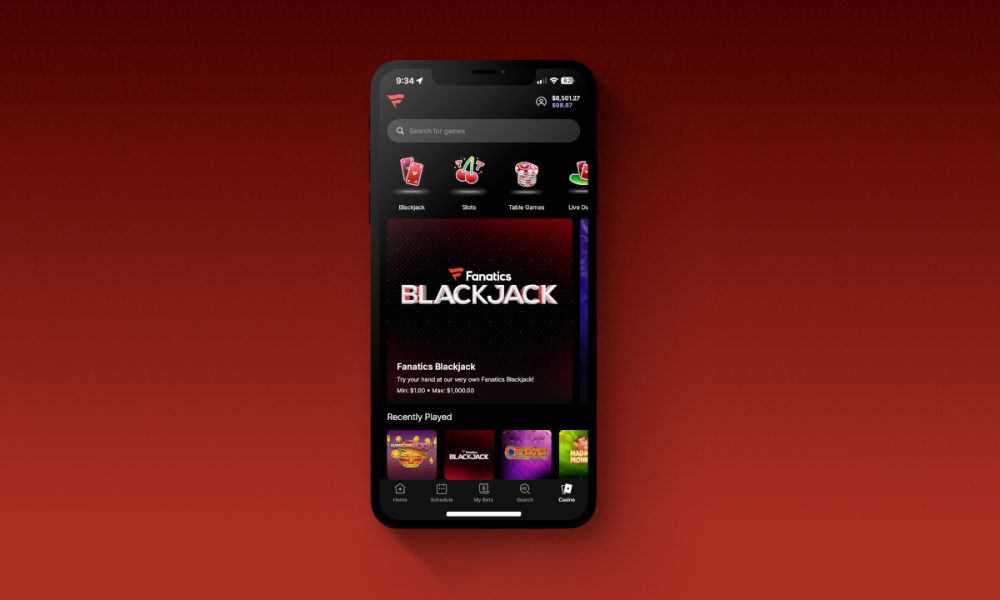 Fanatics Betting and Gaming, a subsidiary of Fanatics Holdings Incorporated, a global digital sports platform, launched the most rewarding online sportsbook in the state of West Virginia. Sports fans living in and visiting West Virginia will be able to download the Fanatics Sportsbook on iOS and Android and begin their Fanatics experience.
As part of the launch in West Virginia, Fanatics Betting and Gaming will pilot its new online casino, embedded in the Fanatics Sportsbook app. The newly-designed casino product will feature a range of classic and popular casino favorites like roulette, slots and blackjack along with the new Fanatics Blackjack game, exclusive to Fanatics Sportsbook players. More online casino games and features will follow in the near future.
In August of 2023, Fanatics Betting and Gaming began acquiring the United States businesses of PointsBet and planning the migration of PointsBet customers to the Fanatics Sportsbook app. In West Virginia only, each customer's username, password, account balance, rewards points and responsible gaming settings will be automatically migrated to the Fanatics Sportsbook. If you are a PointsBet customer in West Virginia, the first step is to download the Fanatics Sportsbook on iOS and Android. Then login using the same e-mail address and password used on PointsBet and any open bets and the balance from your PointsBet account will be available in your new Fanatics Sportsbook account.
The Fanatics Sportsbook offers customers up to 5% back in FanCash on bets and is poised to disrupt the sports betting industry by offering the following exciting new features:
Building a better sportsbook: The Fanatics Sportsbook app was built natively on iOS and Android. The design, speed and quality of the navigation experience rival the sports betting apps in the market today that were not built specifically for iOS and Android.
The most rewarding sportsbook: It's all thanks to FanCash – The Currency of Sport. FanCash, the backbone of the Fanatics loyalty program, can be converted dollar-for-dollar into bonus bets and can also be used to purchase your favorite team merchandise at Fanatics .com.
Earn 5% FanCash on same game parlay (SGP) bets.
Earn 3% FanCash on parlay bets.
Earn 1% FanCash on straight bets and odds boosts.
From curated to a more personalized experience: Customers know what they want to bet on and a sportsbook should know it too. Introducing the Fanatics Sportsbook Discover page with marquee games, trending bets, promos and the rewards you want most. In the near future, the Discover page will be personalized to the customer's favorite teams, sports and markets.
Search: Search easily for the bet you want and bet directly from the results. The Fanatics Sportsbook offers industry-leading search functionality including a search bar, recent searches, autocomplete, synonym/alias and deep linking to leagues, events and markets.
Live streaming: The Fanatics Sportsbook, in partnership with Genius Sports Limited, was one of the first legal sportsbooks to launch BetVision, a first-of-its-kind live sports betting product that enables customers to place bets while live streaming select professional football games in the sportsbook app.
The Fanatics Sportsbook is making a profound commitment to the customer with a world-class help center, chat experience and knowledgeable agents with 24/7 coverage. Customers will also have access to responsible gaming tools to manage their time and money.