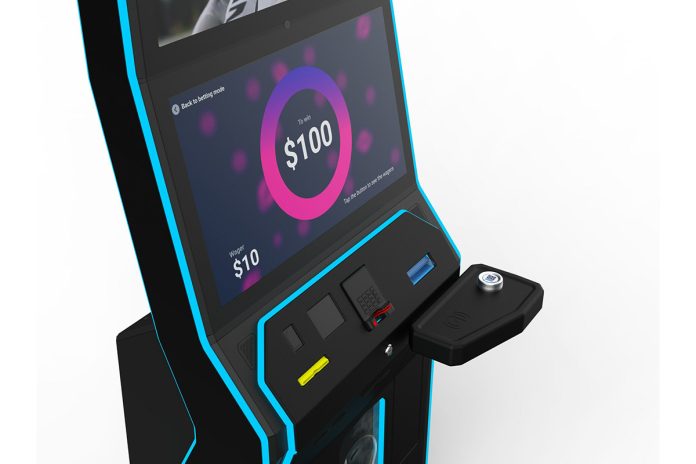 SB22 has introduced Lucky22, a first-of-its-kind wager placement streamlining system that is fully integrated into its proprietary K22 self-service gaming kiosk.
The patent-pending Lucky22 button provides the player with a set of simple, tailored wagering offers, which can adjust the bet and amount wagered based on how much the player wants to win. Lucky22 represents the industry's first step toward "casino-fying" the retail and online sports betting experience, which up to this point remains overly complex and accessible to only the most seasoned of bettors.
"Sports wagering has today evolved to the point where a player has dozens of sports, hundreds of games and thousands of markets under their fingertips. We recognized navigating this sea of options to make a selection may not be everyone's cup of tea. For the first time, we are offering a system which can be used by every type of sport bettors: from novice players learning how to place their first bets, to experienced veterans of the game looking for new offers and wagers," Pavle Milosevic, SB22's VP of Technology, said.
"Finally, placing a sports bet is as simple as sitting down at a slot machine and pressing a button. Until the sports betting experience is made fun and accessible to all players, it will continue to be a marginalized part of the larger gaming industry," Milosevic added.