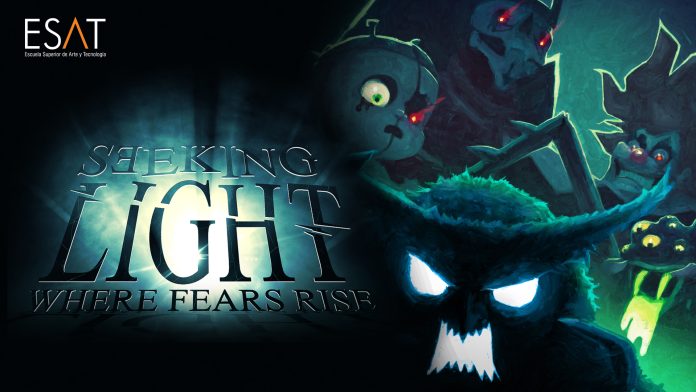 Reading Time:
3
minutes
Top 10 Games for December have been ranked in the Game Development World Championship 2022 (GDWC). All competing games are up for the monthly ranking by public player interest. Find results on the GDWC Youtube Channel here.
The Defense of Trewel Towers by a student development team Trewel Towers from Quinnipiac University in Connecticut has won the monthly games ranking for December. Congrats to the winning team!
The Defense of Trewel Towers, or Trewel Towers, is a VR tower defense game. It contains a story mode as well as a 1-4 player endless mode. Still in development with student team.
2nd place: Nerthus: Einar's Fate by Tomato Rangers – Game Studio
Frenetic third person shooter.
3rd place: Light On Light off by DT Corp
Experience the dark and gory world of Light On Light Off Game
4th place: DarkenDerek the last fallen by ACTIONGAMES.c.l.r.
Arm yourself to the teeth and prevent aliens to kidnap our beloved woman.
Kick back invaders to their own galaxy or kill them all!
Will you be able to save all girls bringing peace again in Club City?
5th place: Kankerspokenjagers (Cancer Ghost Hunters) by 038Games
Kankerspokenjagers is a serious game which helps children (5-8yr) who have a parent with cancer. Through this mobile game they learn about coping with the feelings they might have and get to know more about the medical process through play.
6th place: Red Trigger 2 by Bold Spirit Game Studio
Red Trigger 2 is an FPS Puzzle Game inspired by Portal, Antichamber and more. Use a gun that can expand or retract red blocks, but you can only expand three at a time, so you'll need to manage your energy wisely.
7th place: COGNAC – Bringing Real Life Photorealism to every gamer. by COGNAC TEAM
Cognac is The only game in the world that is bringing Photorealism to every gamer in every house in the world.
8th place: Game Of Seven by Game Of Seven
The 7 by 7 Heavenly Board Game for mobile devices and PCs. Command your 7 angels to capture the gates of heaven! Developed and published by Seven Interactive Ltd.
9th place: PHYAKH by SmileFrogGames
Story-driven, action adventure combining exploration with fast-paced combat games.
10th place: Dreams of Adventure by Farting Rainbow Production
Old school, retro, pixel and hardcore game. Game where choice maters and impacts your game depending on your decisions.
If you have a game and are interested in joining the championship, you can find more info, categories, and rewards on the GDWC 2022 site here.
Powered by WPeMatico