BET99 Appoints Major League Soccer Superstar Sebastian Giovinco as Brand Ambassador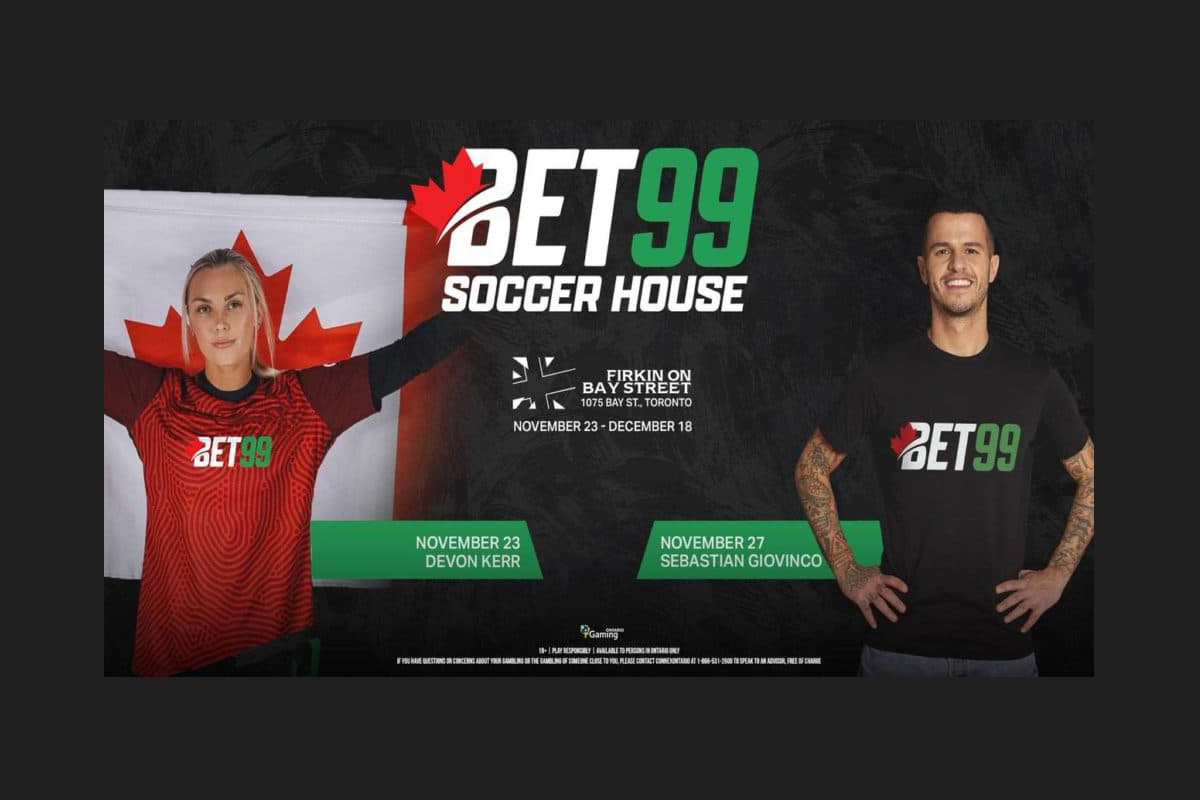 Canadian-based premium online sports betting and casino platform BET99 has announced that it has finalized a partnership agreement with Major League Soccer superstar Sebastian Giovinco, adding the Toronto FC all-time top scorer to its roster of high-profile BET99 ambassadors.
BET99 and Giovinco will launch the partnership on Instagram with a number of celebratory fan giveaways, including signed soccer balls and merchandise. Giovinco will also host an Instagram Live appearance with BET99 and provide picks and predictions for upcoming World Cup games.
Giovinco will join the BET99 SOCCER HOUSE watch party on November 27, 2022 at local Toronto sports pub, The Firkin on Bay Street, where Giovinco will lead supporters of Team Canada in cheering on the team's second World Cup match. Giovinco will also post pre-game and halftime hits, led by OneSoccer writer and sportscaster James Sharman, and which will be shared on all BET99 channels, including BET99TV.
"We're thrilled to have drafted Sebastian to the BET99 team. His stature and record in the Canadian and international soccer community is unparalleled, and the insights and excitement that he'll bring to Team Canada, our players and our platform is a game-changer," Jared Beber, CEO of BET99, said.
"Partnering with BET99 is a great opportunity and this is perfect timing. As the World Cup heats up and Canada makes a run for the first time in 36 years, I'm really excited to join a truly Canadian online sports betting company in rooting for the team. And joining this top-notch roster of BET99 ambassadors is an incredible honour," Giovinco said.
Under the new agreement, Giovinco will allow BET99 to use his name, image and likeness for marketing and advertising purposes both during and after the FIFA World Cup. Giovinco, a legend in the Canadian and Toronto sports communities, will develop an active partnership with BET99, providing insight into the Canadian and international soccer scene, as well as sharing his love for his newly-adopted country and city and his future in the soccer community.
Powered by WPeMatico
BET99 selects GeoComply as its new geolocation provider in Ontario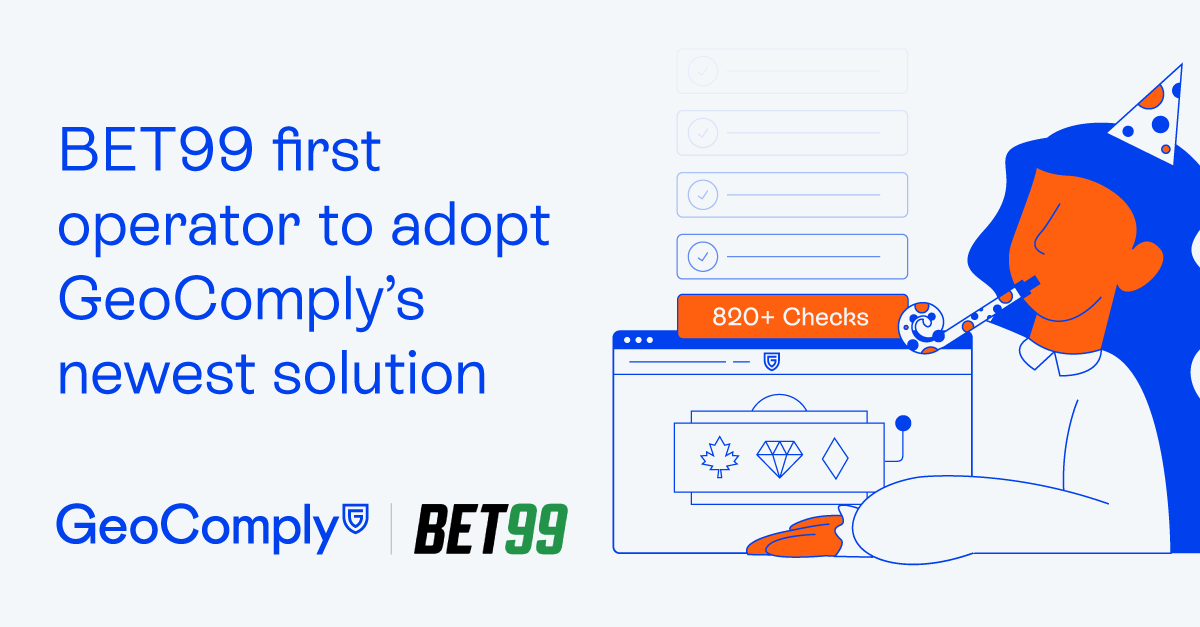 GeoComply Solutions Inc., a leading provider of cutting-edge anti-fraud and geolocation solutions, today announced that Canadian online sportsbook BET99 has chosen GeoComply as its geolocation supplier for Ontario, Canada.
The Canadian-focused sportsbook is determined to provide the very best customer experience with gold-standard geolocation solutions for desktop and mobile that help increase pass rates, detect fraud, and boost gross gaming revenue.
BET99 Chief Technology Officer Paul Nyzuk commented, "We are excited to partner with GeoComply. They have more experience than any other geolocation provider and a commitment to innovation, as evidenced by GeoComply's new No Download Browser Solution. Our priority is ensuring the best player experience while achieving the highest standards in compliance. GeoComply's cutting-edge technology brings tremendous efficiencies so BET99 can achieve these goals."
GeoComply's new solution allows mobile and desktop players to validate their location in one click without leaving the page or downloading a companion app or plugin, thus removing a player pain point and boosting conversion.
GeoComply Senior Vice President Lindsay Slader added: "We are thrilled that Bet99 has adopted our new technology, which makes geolocation compliance easier than ever for players and easier than ever for BET99 to integrate, helping to keep them compliant, profitable and safe."
GeoComply's no-download desktop and mobile solution can help protect operators at all stages of the player journey, from registration to deposit and withdrawal, with fraud solutions that detect spoofing devices, account takeovers, bonus abuse, and other forms of fraud. Operators can proactively mitigate location and payment fraud with deposit and withdrawal checks and extra data review points.
Did you know you could watch the NFL in Canada with Bet99 sportsbook ?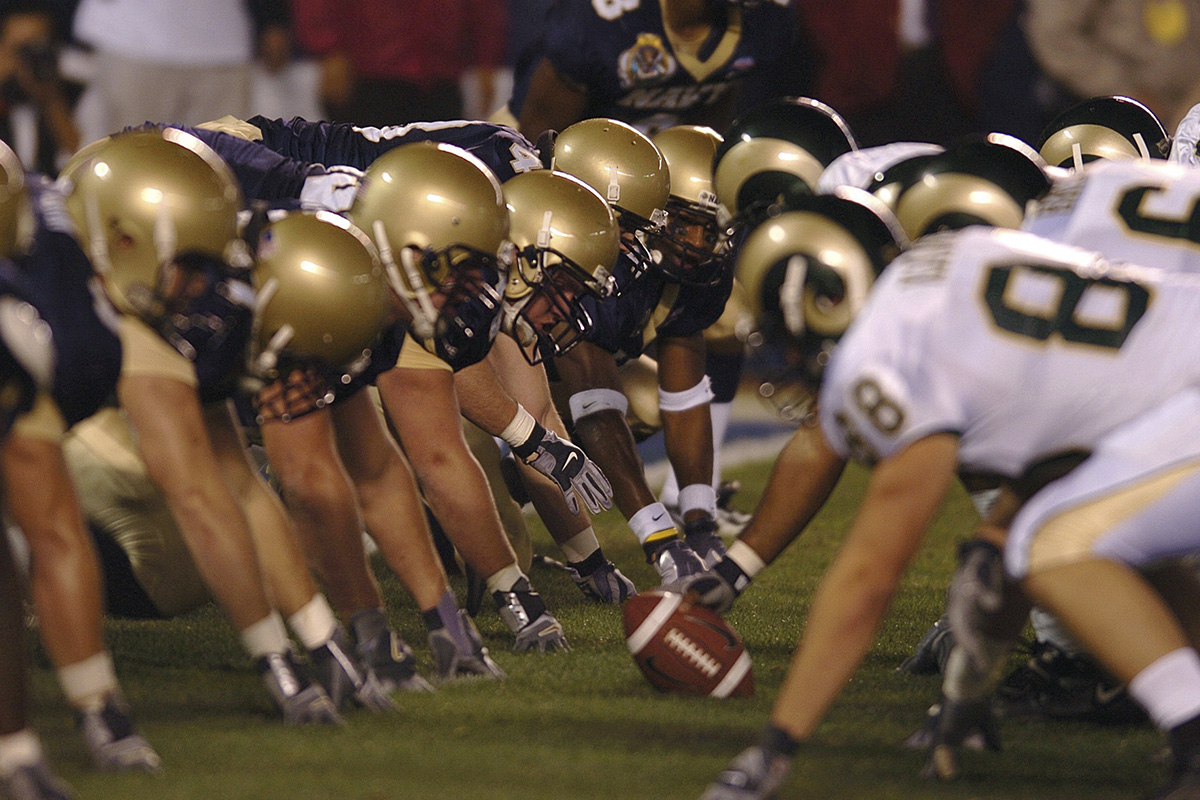 In Canada, NFL fans have discovered a thrilling way to enjoy their favorite football action beyond traditional television broadcasts. Bet99 Sportsbook offers a new opportunity for Canadians to watch NFL games while engaging in the excitement of sports betting, making every touchdown even more exhilarating.
The NFL new season just started, don't miss it !
The NFL's new season has kicked off, and it's shaping up to be an exhilarating ride for football fans everywhere. With fresh talent, seasoned veterans, and renewed team rivalries, this season promises to deliver unforgettable moments and gridiron action that should not be missed. 
Of course, you can always try to watch it on TV (on TSN for example, or via DAZN). But these services are not free. A lesser-known alternative is video streaming on sports betting sites. 
How you can it watch for free on Bet99
Bet99 is now a recognizable brand in Canada, being one of the major sportsbooks in recent years. What is maybe less known is that the site offers live video streaming of the NFL games. 
Bet99 announced before the season that it has signed a licensing agreement with Genius Sports Limited (Genius Sports) to distribute live video streams of NFL games to its customers in Canada. Under the agreement, Bet99 now provides streams of all regular and postseason NFL games to its customers in Canada.
To use the live streaming service, you must be logged in and have an account or have placed a bet on the platform. 
And by the way, Bet99 is also a great place to bet on the NFL : hundreds of different NFL betting options, good odds and live betting, Bet builder, proposition bets and a very wide choice of bets for the NFL: bets on the season, matches and players. 
Here is an example of the possible betting categories for each NFL game:
Main

Bet Builder

Scoring Props

TD Scorers

Special players

Player Multi's

Player H2H

Game Props

Team Props

Combo

1st half

2nd half
You can also bet on the full season for everything related to teams in terms of "Final Victory":
Super Bowl

Reach the playoffs

Division

Conference

Playoffs

Team specials
Finally, you can also place your bets on players,
Awards (e.g. "MVP", "best defender", etc.)

Player specials: player with the most receptions, player with the most yards covered (running, passing or receiving), player with the most touchdowns thrown, player with the most touchdowns received, etc.
Who is Bet99?
Bet99 is a leading online sports betting and gaming platform that has become known for its comprehensive sports betting offerings and entertainment options. Founded with the aim of offering an immersive and user-friendly betting experience, Bet99 has quickly become a trusted name among sports fans and gaming aficionados. 
With a diverse range of sports markets, including popular leagues such as the NFL, as well as casino games and live betting options, Bet99 offers a unique destination for those looking to engage in sports betting and gaming entertainment. You can read this in-depth review of Bet99 made by a sportsbooks comparator website in Canada.
NHL Enters into Partnership with Low6
The National Hockey League (NHL) has entered into a partnership and strategic investment with games provider Low6.
Low6 will be the official free-to-play games partner of the league and will continue to develop and support NHL games on its platform.
According to Low6, free-to-play gamified experiences can support the user's sports betting experience and boost customer retention for operators.
The first NHL games from Low6 were released last December in partnership with Bet99, an online sports betting company that provided a number of educational betting tools.
The free-to-play game, NHL PrePlay, gave fans the chance to win CA$100,000, gift cards, and weekly ticket giveaways.
Jamie Mitchell, CEO and Co-Founder of Low6, said: "We are thrilled that Low6 has been selected as a free-to-play games provider for the NHL. Over the next two years, we will be providing highly innovative games, actionable data and a whole heap of fun for users. We look forward to working with the NHL and their commercial partners in activating revenue throughout our gamification suite."
The second branded game released by Low6 was Pepsi Zero Sugar NHL Goalie Challenge.
The NHL library at Low6 contains a variety of existing hockey-themed games, including NHL Winter Classic, NHL All-Star Bingo, and NHL All-Star Fan Vote.
Low6 has confirmed more NHL games will be released throughout the year, including a 2023 Stanley Cup Final Bingo game.
Powered by WPeMatico