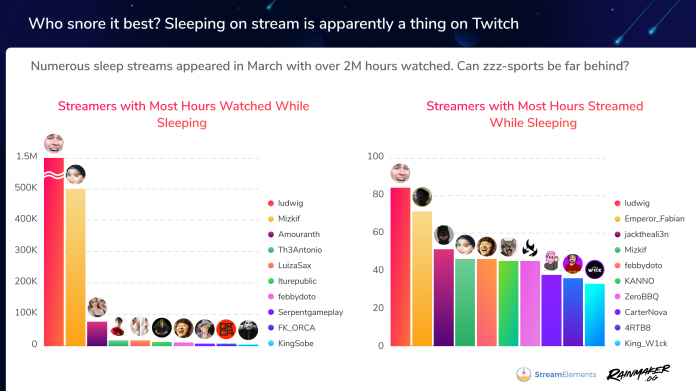 Twitch has been the go-to streaming platform for quite some time now and hugely popular with fans of games such as Fortnite, PUBG, and Call of Duty. However, in recent times we've seen a surge in casino games on the platform with poker and slots being two of the most popular categories.
But it is perhaps the slots category that has surprised people the most with taking an impressive slice of viewership figures in recent months.
Believe it or not, of the 250 billion minutes that have been viewed so far in 2021, over 21.9 million hours were viewed in the slots category.
A recent analysis of slots data on Twitch by newcasinosites.co has shown that the slots category has broken not one but two records during the month of April.
Casino fans watched 21,953,615 hours of slots during the month. This was an 18.8% jump on April 2020's stats

.

The slots category saw 120.067 hours of action streamed which is the most since the category was created in Dec 2018.
The analysis also revealed the following key statistics:
5,177 casino players streamed in the slots category during the month of April.

The slots category jumped three places in the last week of the month to become the 17th most popular category on Twitch.

166 was the average number of channels streaming throughout the month.

The month's average viewership for the slots category was 30,533.

The peak viewership figure was an impressive 181,881 which was 149% higher than the same period last year.

Sat 10th April saw the lowest number of viewers at 6,464.

The category's top streamer with 274 hours was ROSHTEIN

Thurs April 1st saw the lowest number of channels online at 99.

Friday April 9th saw the highest number of channels online at 268.

Saturday 10th April had the lowest viewer ratio of 38.25.

Friday April 30th had the highest viewer ratio of 1,150.71.