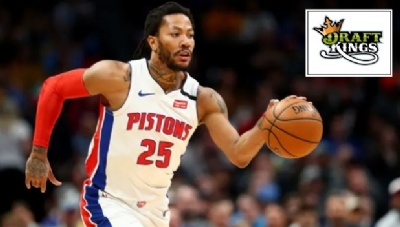 DraftKings Inc. has become the exclusive Official Daily Fantasy Sports Partner, as well as an Official Sports Betting and iGaming Partner, of the Detroit Pistons.
In addition to access to Pistons trademarks and logos, the deal includes DraftKings-branded courtside LED signage and in-game basket pad branding. The agreement comes as DraftKings prepares to launch mobile sports betting and online gaming in the state of Michigan, pending licensure and the receipt of necessary regulatory approvals.
"As our first professional team activation in the state of Michigan, we are thrilled to join forces with the Detroit Pistons ahead of our pending market introduction. This deal deepens our relationship with a prominent local team to facilitate more immersive fan experiences, both for Michiganders familiar with regulated gaming products as well as newcomers to the space," Ezra Kucharz, Chief Business Officer at DraftKings, said.
"We appreciate the partnership-minded and collaborative approach that DraftKings brings to the table. We look forward to utilizing our platform to help DraftKings grow their presence and connectivity to Pistons fans and to the greater Metro Detroit communities," Mike Zavodsky, Chief Business Officer at Detroit Pistons, said.
Powered by WPeMatico