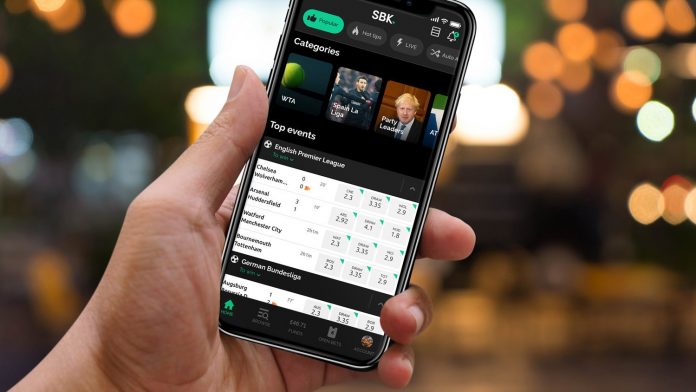 Sky Ute Casino Resort has launched Sky Ute SportsBook, a new mobile sports betting app. The app is available live on IOS and Android mobile devices.
The Sky Ute SportsBook mobile app allows anyone 21 years-old or older in the state of Colorado to place bets on most popular American sports events, including football, basketball, baseball, golf, NASCAR and most college sports. The online app experience offers a wide range of betting options, including points spreads, money lines, prop bets and an extensive list of live in-game wagers.
"Sports will be back soon, and, when they are, Sky Ute SportsBook mobile app will be the place to place your bet!" Charley Flagg, General Manager of Sky Ute Casino Resort, said.
The venture is managed by Sky Ute Casino Resort in conjunction with the professional sportsbook betting and odds management company, USBookmaking.
"We are proud to be selected by Sky Ute Casino Resort to provide essential sports betting services for their casino," Vic Salerno, President of USBookmaking, said.
"We are pleased to offer sports fans a convenient online sports betting app to place wagers in Colorado and look forward to unveiling the exciting app features to everyone in Colorado who wishes to bet sports. As a Native American gaming casino, we offer Sky Ute SportsBook app users the best odds in the state," Charley Flagg said.
Powered by WPeMatico