Play Bigger: Using gamification to grow all your sports betting audiences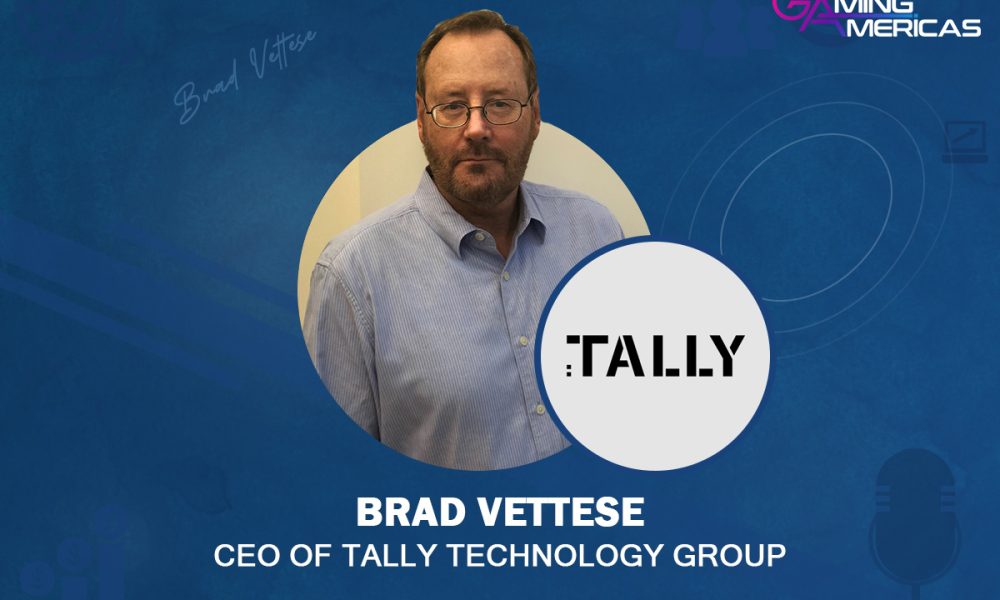 Brad Vettese, CEO of Tally Technology Group, explains how and why sportsbooks in the United States should consider opening up a whole new audience segment.
A theory has been floated that sports betting across the United States has reached a critical juncture in its growth cycle.
FanDuel and DraftKings accounted for over 75% of market share according to figures released earlier this year, at great cost in terms of marketing spend.
There can't be too many committed sports bettors living in states where regulation is live that haven't at least considered signing up with the two giants. Throw BetMGM and Caesars into the mix and the remaining share of the market being fought for is a mere seven per cent.
Against that background, and with smaller operators opting to pull out of the race altogether, it will be interesting to watch the new ESPN Bet and Fanatics Sportsbook foray into a market that we can now characterize as mature. Time will tell whether its licensing deal with Penn Entertainment to create ESPN BET will succeed where FOX Bet faltered, but even with the best technology and app, it promises to be a tough battle for repeat custom.
The current scenario reminds me of the fight for customers when the cell phone market reached maturity. With limited manoeuvrability in attracting fresh customers in existing markets, given the ubiquity of handsets and contracts, the industry was one where cannibalization was rife.
However, it doesn't have to be that way for sports betting. As operators aim towards profitability, I believe there are still untouched revenue streams that are waiting to be unlocked from within sports fandom.
Casual
The creation of more casual experiences can be the key that unlocks new audience segments for sports betting operators hunting down additional market share.
At Tally Technology, our history in creating gamification platforms informs us that they can be a great way to engage with audience segments that could, ultimately, become valuable sportsbook customers.
In terms of user acquisition, across all of our global game play, 25 per cent of players are brand new sign-ups. More than half of the active players on our platform return to play more than once, which is testament to the engagement levels our games provide.
More importantly, with betting on sports tapping out at around 25% of total market in each legal jurisdiction, 54% of our players would be willing to bet on sports using a game that is more approachable.
Crucially, we have also seen that our monthly active users are up to 10 times more active as those on sports betting platforms. In short, we can get to segments of fans that sportsbooks in their current guise struggle to reach.
Expansion
Prediction games – predominantly pick 'em-style, as they are known in the US – are only one small part of the narrative here. This approach to gamification has targeted segments similar to sports bettors – the fully committed fans who feel informed enough to make educated guesses on a free game, just as they would with real money through an online sportsbook.
As what is effectively a derivative of sports betting, prediction games certainly have their value but with built-in limitations in terms of reach. There is a pressing need to go above and beyond this concept.
Expanding to reaching new audiences was the thinking behind the development of Game Center, a new solution that gathers first-party sports fan data for sophisticated segmentation and targeting while increasing fan engagement and stickiness, attracting new audience segments through fresh experiences and creating new sponsorship opportunities.
GameCenter aggregates 1000's of new types of gamification content designed to aggregate a far broader audience. As we see it, these types of solutions could ultimately increase the size of the sports betting pie when integrated into an ambitious sportsbook, rather than dividing it up further.
As a cost-effective acquisition tool, these platforms can also provide meaningful, data-led insights into the preferences of this keen new audience as it first dips its collective toe into the world of sports betting. Such solutions offer the chance to gain access to an untapped, engaged and valuable segment of casual fans.