How important is the Mexico market for the LatAm region?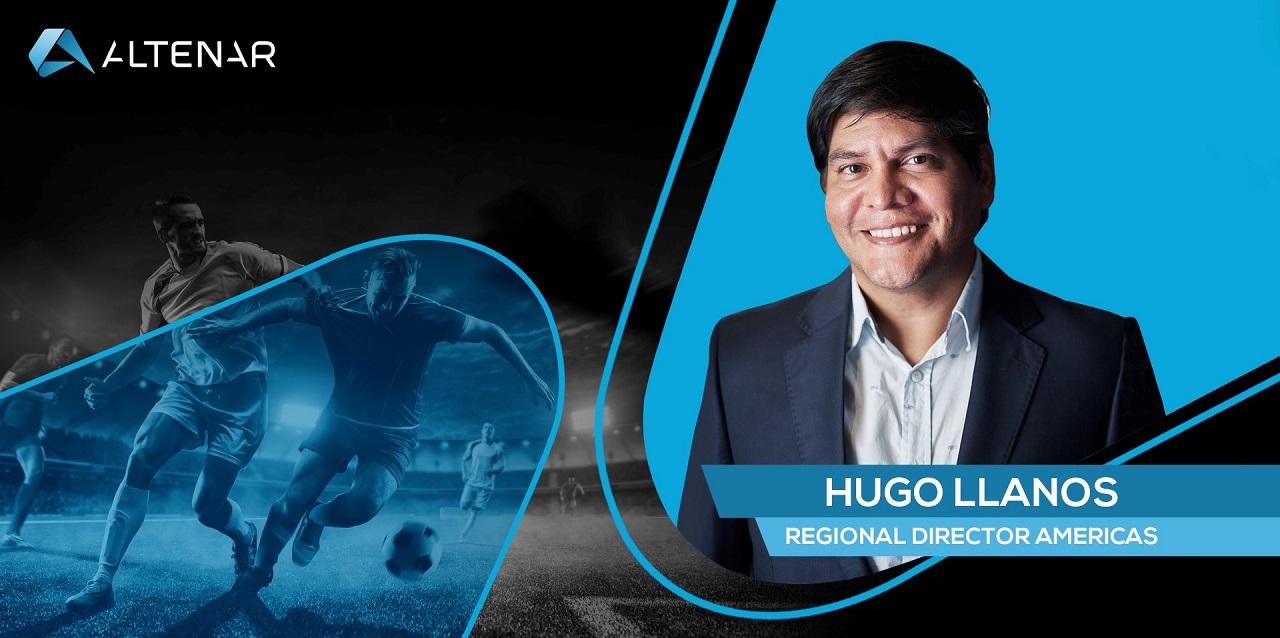 Mexico has been a vital cog in LatAm's crown, with Altenar establishing itself as a major player in the market. With growth continuing to climb in the territory, we caught up with Altenar's Regional Director Americas, Hugo Llanos, to discuss his thoughts on the impact the current market is having and what it will look like over the next five years.
Talk us through Altenar's presence on the Mexican market – what do you see as your key highlights in regard to bringing your partners commercial success?
We have been present in the market for a few years now and have enough experience to know how to do the proper risk management, and we know what our customers enjoy. In addition to that, we also believe we have the best tools to provide our partners with promotions and bonuses available to drive turnover.
What makes Altenar a key difference maker in Mexico – what do you see as your USPs vs. your competition?
I believe our bonus tool is probably one of the best around, even though the sportsbook is not necessarily known for its bonus management. However, it allows our partners to work with customisable promotions for their partners.  Also, we are always open to new ideas and developments required by our clients in order to help them achieve their objectives.
Looking at the Mexican market as a whole – what do you see as the key characteristics of the market? What's the share of online vs. retail and how are trends changing?
Football is very important for LatAm, as the sport is well liked across the region by fans of all demographics. There are also enough customers who have expressed an interest in US sport and this is important for the region as a whole. I also believe the average stake is a bit higher than in the rest of LatAm, which is an interesting point within itself.  Online is definitely growing and should be closer to 70%, and as common as the rest of the region. It is a fascinating market with fascinating results and we will keep a close eye on this over the coming months.
How can Altenar support Mexican operators in changing player trends / particular sport preferences over the coming years? What do you have planned?
Any platform needs to stay updated and at Altenar, we are constantly working on the offer, trends and preferences. We understand this part of the business very well and work towards achieving this constant innovation. Our Bet Builder tool was introduced to our customers a while ago and we have also just released some new sports and new markets to combine, alongside unique functionalities in the sportsbook such as player props. This is an exciting time to be a part of Altenar in the region and we are confident we can be a huge player here in the years to come.
Last but not least – what's your prediction for Mexico over the next five years – how much do you see the market changing?
I believe there will be more participants in the market and a good environment for the online industry to keep growing. LatAm, as a whole, is expanding and although Mexico is a more mature market than many others, the potential to extend our offering across the territory is exciting for us so we are looking forward to seeing how Mexico progresses over the new few years. I believe the changes will be very positive as the jurisdiction becomes more established.
One year on: Showcasing Altenar's Ontario success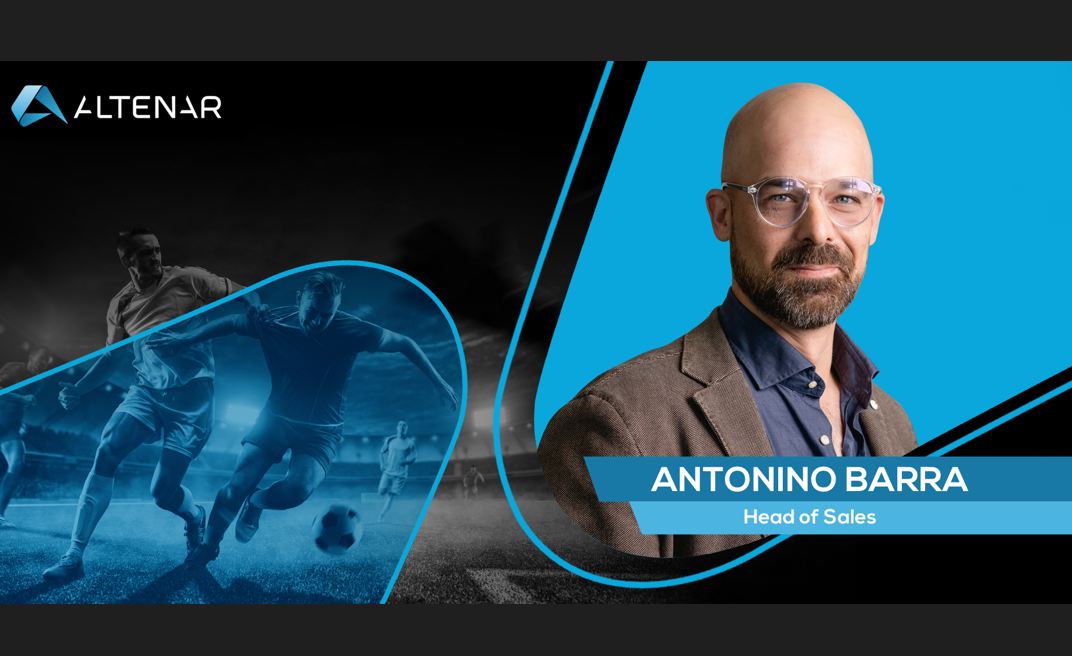 Twelve months ago, Altenar made a name for itself as one of the first major European sportsbook providers to go live in Canada's nascent regulated province of Ontario. 
With the market now in its second year of being regulated, we spoke to Altenar's Head of Sales, Antonino Barra, to hear more about the success Altenar's market-leading technology has brought to Ontario, as well as the award-winning provider's expectations for the year ahead.
It is almost a year since Altenar entered Ontario. How have you settled into the region and how has the product been received?
We've been live in the region with a big-name operator since the early days of the market being regulated back in early 2022. Overall, business has been fantastic – we can see how much demand there is for sports betting in Ontario thanks to the influx of very successful teams across a wide range of sports, including the Canadian Football League.
When we went live in the market back in April 2022, we envisaged a bright start for us, and it has presented a significant opportunity to develop and implement our bespoke trading and pricing models for Canada's most popular sports. Without a doubt, we have one of the best trading teams in the industry and we've got some fantastic case studies to back it up. All in all, it's been an excellent first year and our products have been incredibly well received.
What is attractive about the region from a sportsbook point of view?
Ontario loves sport, so it has been a great experience for us so far. Teams such as the Toronto Blue Jays, Toronto Raptors and the Ottawa Senators are all well supported, and this is evidenced in the extensive popularity we're seeing when it comes to sports betting on some of Canada's best-loved sports.
According to iGaming Ontario's first year's performance report, Basketball was the most popular sport to bet on, accounting for 29% of all wagers, followed by soccer (15%), football (13%), hockey (9%), and baseball (8%). Sports categories include bets on a variety of athletic activities, including but not limited to professional leagues. Having such a diverse range of sports has proven to be a fantastic challenge for our trading teams and we've really enjoyed becoming localised experts on North American sports!
Did you set any targets for your first year in Ontario and did you achieve them?
Being able to provide a full solution to players in Ontario, with one of the most comprehensive sports betting propositions available, was also another OKR we put a lot of effort into achieving. A crucial differentiator was to provide a bespoke provision of ad hoc services that could be tailored   to exactly what Canadian players have been looking for. So far, it has been great to see all of these vital targets reached and we look forward to surpassing them.
What advantages does Canada offer as opposed to LatAm or the US?
When we compare Ontario to the LatAm region, we must understand that the market is less granular. The legal framework allows space to offer different business plans and enables us to have been one of Ontario's true pioneers.
In LatAm, it is easy to be overpowered by certain operators who hold too much sway, given some jurisdictions have big name operators holding up to 75% of market share. The retail vs. online split is also hugely different, in that Canada is hugely online-first, while in LatAm – retail will always be the flagship brand.
Looking at comparisons with the US, the cost can be hugely prohibitive in comparison as you have to go through the licensing process for each new US state. As a result, the bureaucratic hurdles involved in making that happen require a vast provision of resources, as well as the risks involved in the land-based lobby slowing down any launch process.
On the other hand, when examining the situation in Ontario, it becomes apparent that the regulatory framework is remarkably flexible, offering a highly convenient platform for sportsbooks venturing into the North American market for the first time. This aspect serves as a significant incentive for numerous European brands to establish their presence in North America prior to expanding further south. The market's favourable reputation stems from its commendable ability to provide tailored conditions that are exceptionally conducive to growth.
How does the next 12 months look? Do you expect to branch into other provinces as they come online?
Absolutely. As it stands, Ontario is the only province that currently offers a licence and is open for entrants, but we will look to target all provinces as they slowly come online. The next couple I expect to follow suit are Alberta and British Columbia, and we'll be first in the queue for those. The current status regarding lotteries is that they have a monopolistic hold over these provinces, just like we've seen with land-based and tribal influence in the US. Of course, Canadian lotteries have a vested interest in seeing themselves hold onto the market so this will be an interesting development to keep an eye on.
For 2023 to 2024, we'll be focused on solid growth and helping new operators develop and grow their operations to become verifiable contenders.
Finally, given the economic outlook over in Europe – and indeed, the likely contractions faced, there's plenty of fortune awaiting on the western side of the Atlantic, so we'd certainly encourage brands looking for a better outlook to set foot in here – it's a place to be watched with interest.
How has Altenar expanded its offering in Latin America?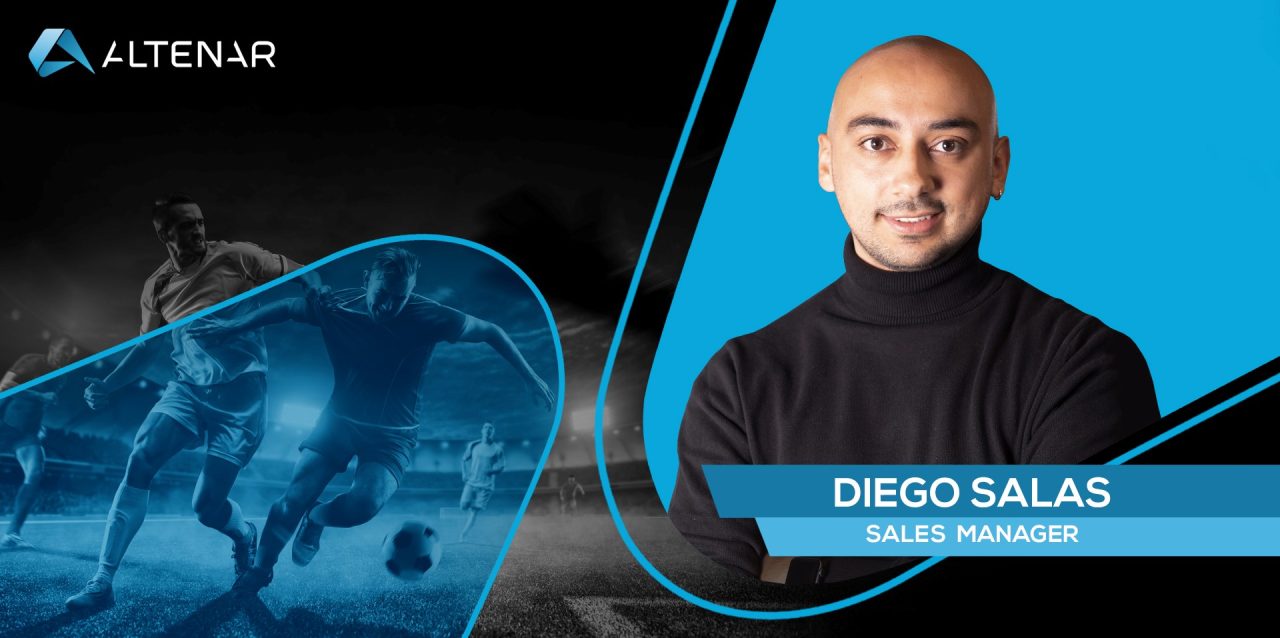 The LatAm region is fast becoming one of the most exciting markets in the industry. With Brazil on the verge of being regulated, we caught up with Diego Salas, Sales Manager at Altenar, to discuss the advantages of the Brazilian market becoming fully legalised and how the sportsbook adapts to the latest trends. 
Brazil's government just launched the Provisional Measure which looks set to pave the way for the complete regulation of sports betting. What impact do you think this will have on Altenar's growth in this lucrative market?
Regulated markets are where Altenar thrives and, as a sportsbook provider that enjoys the challenge, a Brazilian regulated market would be of great interest to us and as a result, will propel our product into newer and more exciting iterations that we've currently seen.
Brazil has a large player and sports fan base, which allows for greater customisation and the implementation of technologies to achieve this for such a vast and diverse pool of players.
Across LatAm, each country/jurisdiction has different interests in sport – with Mexicans more focused on US sports and Colombians preferring football. How does Altenar customise its sportsbook for different markets and keep up with the latest trends? 
Our sportsbook is centred around this extended idea of flexibility and customisation, meaning that we implement a range of sports, official data providers and offer competitive bonus and sportsbook features to ensure players are catered to while their needs and trends might change over time.
Some of the most interacted with technologies we implement for this high level of customisation is our widgetized front end that allows operators to show only the leagues, sports and odds most preferable to their players. Additionally, we offer the chance for players to change the odds format, choosing American, fractional and/or decimal odds to offer more flexibility.  This was a 2022 development of our sportsbook journey and this has seen great success for our clients.
Colombia was one of the first countries in LatAm to regulate online gambling and is now one of Altenar's best performing markets. How has the market transformed since 2016 and how has Altenar maintained its foothold in the region?
Colombia has seen tremendous growth and this is thanks to the tighter regulation and the competition this has been invited to the region.
We have been able to nurture our product, clients and their players in Colombia from the beginning of its regulated market, allowing us to tailor our services to the needs of the market space using historical knowledge from 2016 to present and implementing this into our sportsbook and its features.
The Brazilian sports betting market registered a 360% growth between 2020 and 2022. What sets Altenar apart in a region where competition to succeed is higher than ever?
We're offering highly customisable solutions that brings operators a competitive advantage in markets where competition is extremely high. This is something we've achieved in numerous markets that hold similar interests, such as Italy.
Our tools, which includes player props and early payout, are helping operators to engage their players more and in turn this reduces churn rate and increases lifetime value.
Altenar has made a strong start to Q2 by announcing key partnerships in LatAm with Playbonds, GanaPlay and Atomo Gaming. What are your plans for further expansion in the region over the rest of the year?
We aim to continue our expansion through LatAm as it remains a key market for us, and more of the industry is seeing the potential of newer and more seasoned market spaces throughout the region which makes for interesting and much needed competition which is where the sports betting industry, innovation and its technologies thrive.
Additionally, we have also added Winpot to our extensive operator clients and they'll operate inside Mexico.
Altenar signs pan-LatAm sportsbook deal with GanaPlay
Partnership sees Altenar further expand LatAm leadership credentials
Altenar, the leading sportsbook and iGaming software supplier, has secured a deal with major online gaming and sports betting operator GanaPlay.
The partnership will see Altenar bolster its leadership credentials in LatAm with GanaPlay offering the provider's award-winning sportsbook technology across all of its LatAm and Central American markets.
The deal will see Altenar provide its full multi-channel software, with GanaPlay set to benefit from Altenar's extensive offering of specialised LatAm sports betting on virtual sports, lottery and quinielas, as well as international sports such as football.
Reaffirming its strong reputation in LatAm, GanaPlay is highly popular across the continent, with sponsorship deals with major football teams including El Salvador's Alianza FC, as well as Ecuador's El Nacional and Macará.
A highly-regarded operator of more than 15 years, GanaPlay has already proven hugely popular across LatAm and Central America, accepting bets on more than 50 categories of sports and events.
Enlisting more than 300 analysts to individually manage more than 40,000 live games per month, GanaPlay anticipates a boost in popularity with the aid of Altenar's sportsbook offering, as well as greatly boosting its retail presence.
With ambitious plans for the further growth, GanaPlay plans to expand its retail offering with the help of Altenar's inhouse retail terminal system.
With the partnership set to commence this week, the omni-channel deal is expected to see Altenar expand its reach across other LatAm markets in the future.
Commenting on the deal, Vasileios Michail, Junior Account Manager at Altenar, said: "Our sportsbook solution is best-in-class and we are delighted to offer this to our new partner, GanaPlay.
"We want to help our partners to achieve their goals and provide countless players with high levels of engagement, and the adaptable nature of our solutions allow us to do just that."
Andres Felipe Clavijo, CEO at Ganaplay, said: "We are thrilled to announce a deal with Altenar to offer our award-winning product to the LatAm markets.""I'm sure that with their omni-channel software and exciting tools such as Betbuilder and Partial Cashout, we will continue our exponential growth in the region. We're excited to get started."
Powered by WPeMatico