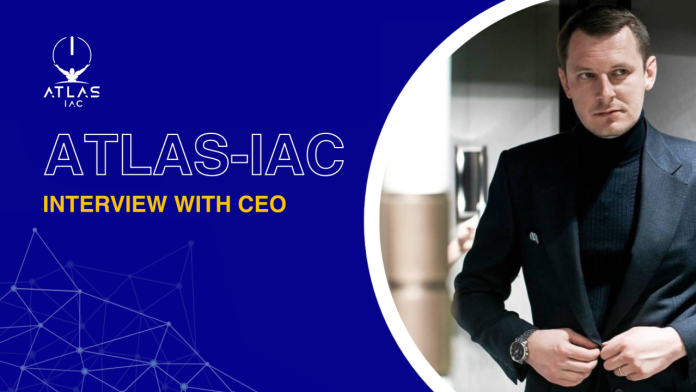 Latin America brings a huge opportunity for brands to make an instant impact once regulatory approvals are given the go-ahead. The Brazilian iGaming Summit is a key event in the calendar and brings together the industry's main players and CEO Maxim Slobodyanyuk tells us about the company's growth plans in the region.
So, are Atlas-IAC all set for SiGMA Americas?
We're thrilled to be at the SiGMA Americas summit in association with the Brazilian iGaming Summit (BiS). Being here for the full four days, it will no doubt be a fantastic event at the Transamerica Expo Center.
With 28 operators in Brazil already deploying our market-leading platform, we've really established ourselves as one of the country's most popular providers, as well as a regional industry leader across LatAm in delivering tailored end-to-end solutions.
We're exhibiting our next-generation platform at stand E20, which showcases some of the best technology on the market– reflecting our dedicated commitment to shaping the future of the Brazilian iGaming industry.
Why does this venue hold such an attraction with operators, suppliers and affiliates?
SiGMA Americas brings together thousands of attendees from across the iGaming sector, including sportsbooks, casino operators, developers, bettors, and affiliates.
I have no doubt that it will be a key event for all brands as the Brazilian sports betting, lottery and iGaming sectors inches towards regulation.
Of course, the Transamerica Expo Center is a perfect venue and is able to accommodate 100+ lectures by key thought leaders in the sector, amounting to over 70 hours of high-level content with representatives from 50+ countries.
Which breakthrough technology do you feel will be the big talking point here?
I believe this is finally the moment when Artificial Intelligence (AI) across trading, marketing tools, and data collection finally align for progressively effective modes of personalisation.
If your system truly knows and understands your customer from the start of their journey, a frictionless, personalised experience will be within an operators' grasp.
In fact, I think high-volume AI systems pose a lot of questions as marketing departments struggle to create cut-through campaigns at scale.
After all, if intelligence is just a matter of data-processing, the gap between the human mind and the functionality and capability of AI is just increasing by orders of magnitude.
At Atlas-IAC, we've fostered our reputation around harnessing such automation, building the most advanced, responsive platform that understands the workflow before trying to make it more efficient.
Tell us how Atlas-IAC has expanded in recent history?
Atlas-IAC was founded with the vision of modernising the global sports betting industry. It's long been clear that manual trading teams would be replaced with data feeds and algorithmic pricing models.
So, with this in mind, the Atlas-IAC founders set out to build a modern, modular and scalable sports betting platform that could replace the legacy sports betting platforms that are still widely used. This has been the key to our impressive expansion.
In total, we have now expanded our operations to serve four continents, with more than 50 operators deploying our market-leading platform and sportsbook across LatAm, Europe, Africa and Asia.
Given that we're led by a highly experienced management team whose members have worked for some of the leading companies in the industry, we've been able to offer something truly different to our competition.
Is there a particular geographic focus of the company?
Emerging markets in LatAm are definitely at the forefront of our minds. The region is incredibly dynamic and growing fast, so it's a great place for us to be part of.
To put our success here into perspective – we now have multiple inspiring case studies that showcase brands being launched very fast with delivery / integration time taking only two days with Atlas-IAC, making us a tech supplier that can offer something truly different.
In line with that, I have no doubt we'll be continuing to make our mark in LatAm, with Peru soon to be regulated, as well as further building on our established footprint in Colombia. We feel we have profiled the market both deeply and effectively, and the continent will no doubt be a mainstay of our focus over the coming years.
Looking at Brazil, above all, can you share some of that insight and speak more to the specifics there?
The size of the market is even larger than most commentators have estimated. Looking at information that is publicly available – the major regional operators are already processing $100s of millions in GGR.
To do that, you need to deliver exceptional, hyper-personalised experiences to players, as well as ensuring instant cashout to quickly instil confidence in your brand.
The regulatory framework in place is also conducive to growth, with Brazil's Ministry of Finance confirming that the sports betting tax rate will be set at 16% of GGR, with 2.5% of the taxes tagged to combat match-fixing and AML.
As for payments, the most popular method is Pix, an instant, frictionless, low-cost mobile payments system developed by the Central Bank of Brazil and launched in late 2020. More generally, this has led to a boost in all forms of e-commerce, not limited to gambling.
One blocker we're seeing is on payment costs – as gambling-related cash cannot be held in Brazilian bank accounts. The FX spreads on conversion of deposits and withdrawals are high at this point in time, however, this will likely drop to less than 10% post-regulation and will provide some offset to the potential loss of casino.
Which other markets are currently taking your eye in LatAm / South America?
Peru also appeals to us as things stand. Its lenient regulatory frameworks certainly recommends that it should form part of any concerted South American / LatAm regional expansion.
The market is currently fragmented which is also beneficial for a highly agile provider like us. Only those with a licence (which must be renewed annually) will be permitted to advertise or sponsor sports teams in Peru, and there's a 12% tax on all net winnings.
More broadly, this continent is certainly a rapidly evolving ecosystem where no market positions can be taken for granted, especially if you're running on outmoded legacy platforms.
Emerging markets are very fragmented. There was a time when six or seven markets would be an attractive proposition for international presence for a global betting brand.
However, what we've seen in the modern era is the emergence of lots of national brands, take Caliente with a staggering 75% market share in Mexico, who are not globally-centralised operators.
Remember, every country has their own form of regulation so what matters is knowing the customer, meeting them within their respective content preferences and providing familiarity with a host of localisation techniques.
What are the obstacles to success in LatAm?

LatAm is a football-obsessed territory, and so football must be an important component within your product suite. So, almost without exception, you're selling the same football-powered product across the continent. However, to succeed, you need to ensure it is complemented and supported by local preferences which can range from mainstream to more localised offerings.
Player habits are also very different. Landing big wins from small stakes has proven to be (and will continue to be popular) in all emerging markets, but these types of bets are great for the operator's margin, and there's still a real appetite for these wagers.
More broadly, rapid access to funds, whether it be deposits to withdrawals, is also paramount to making your brand the preferred wallet of any customer.
Customer trust in any operator really hinges on their capacity to pay out in timely fashion, especially with customers heavily favouring the BetBuilder or parlay models. In many cases, you'll also need to customize your payment methods country-by-country with different requirements.
Localised customer support is also imperative, too. For example, Brazilian Portuguese fluency alone wouldn't be a plus-point, you need the regional varieties and dialects. This will breed familiarity, trust, and a personalized feel for the users, who are seeking seamless journeys and experiences.
Last but not least – pay attention to your UX. It needs to be familiar to players and easy to navigate, that uniformity will be key if you want to take on the leaders in any given territory.