Bally's Names Don Westcott as SVP, Global Chief Compliance Officer, and Tammi Barlow as Inaugural VP of Global Responsibility and Social Impact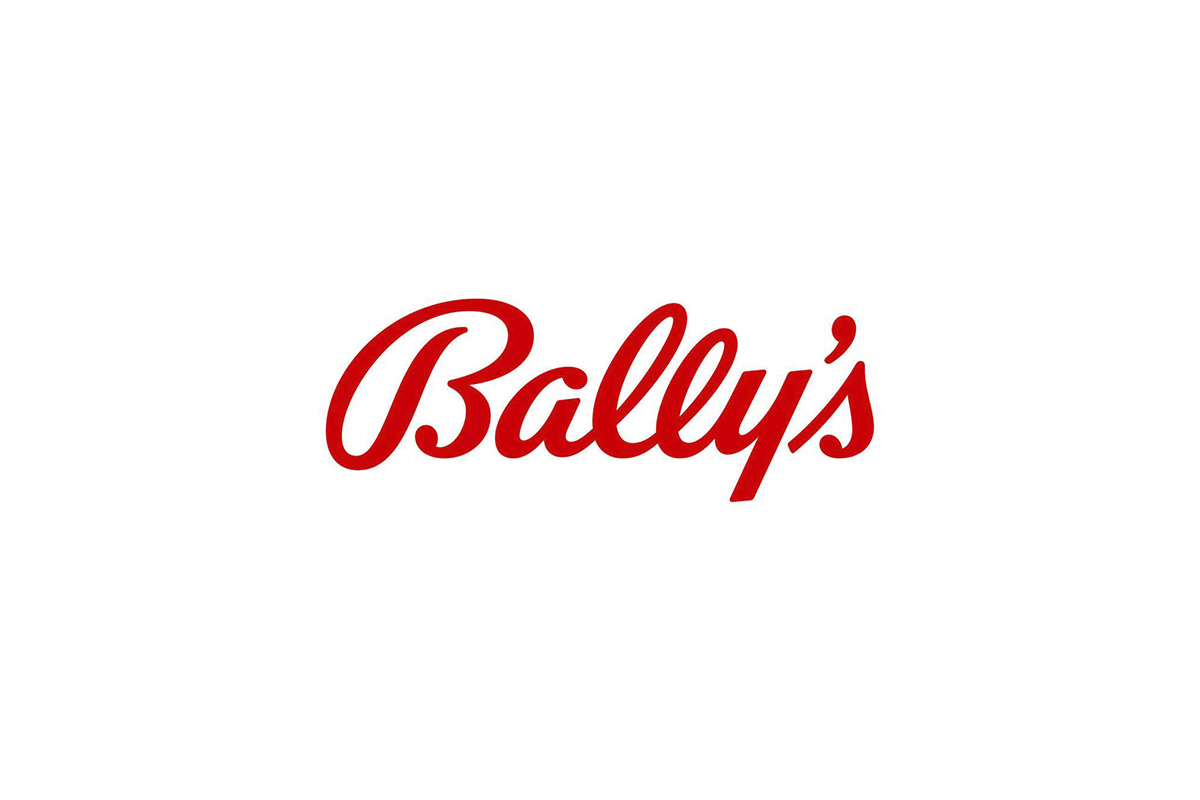 Bally's Corporation announced the appointment of Don Westcott as SVP, Global Chief Compliance Officer, and Tammi Barlow as Inaugural VP of Global Responsibility and Social Impact.
Kim M. Barker, Executive Vice President, Chief Legal Officer Bally's, said: "On behalf of the entire leadership team, I am pleased to welcome Don and Tammi to Bally's. Their deep expertise enables Bally's to continue our progress toward building industry leading compliance, responsible gaming and social impact functions as the Company continues to grow and expand."
Don Westcott is a compliance leader with more than 25 years of experience within the financial technology and gaming industries. Most recently, Don served as the Global Head of Compliance for Nuvei, an international payment service provider. Prior to that, Don served in Vice President and Director roles with Fortune 500 companies Fiserv and First Data. While within financial technology, he developed regulatory compliance programs and control frameworks enabling financial institutions and financial technology service providers' services within the gaming industry. He started his professional career within the gaming industry, which included leadership roles with, among other enterprises, Caesars Entertainment, Osage Casinos, and the Isle of Capri Casinos. Coming full circle, Don started his gaming career with Jumer's Casino & Hotel, which is now Bally's Quad Cities. He holds an MBA from Georgia State University.
Tammi M. Barlow has over a decade of experience building and managing responsible gaming and corporate social responsibility programs for companies in the gaming industry. Tammi is a highly experienced executive with a demonstrated history of developing successful responsible gaming and community engagement programs that comply with regulatory requirements and enhance local communities around the world. Prior to joining Bally's, she led the development and execution of Rush Street Interactive's (RSI) corporate social responsibility strategy, including the continued implementation of the RSI's responsible gaming initiatives. As part of her role, Tammi worked with C-suite executives and external industry experts to promote the expansion of RSI's diversity, equity, and inclusion program, its CSR programs, and developing the strategy to create its first community engagement and employee volunteerism program. Tammi is the previous co-chairwoman and is now a committee member of the Diversity, Equity, and Inclusion Committee for Global Gaming Women, and is currently Chairwoman of the Responsible Gaming Committee for the National Council on Problem Gambling, a Board member of the Massachusetts Council on Gaming and Health, and a committee member of African Americans in Gaming. Tammi has an MBA from Roosevelt University in Chicago and will be based in Bally's headquarters in Providence, Rhode Island.
Bally's Announces $5M Donation to Community College of Rhode Island Foundation as Part of Long-term Partnership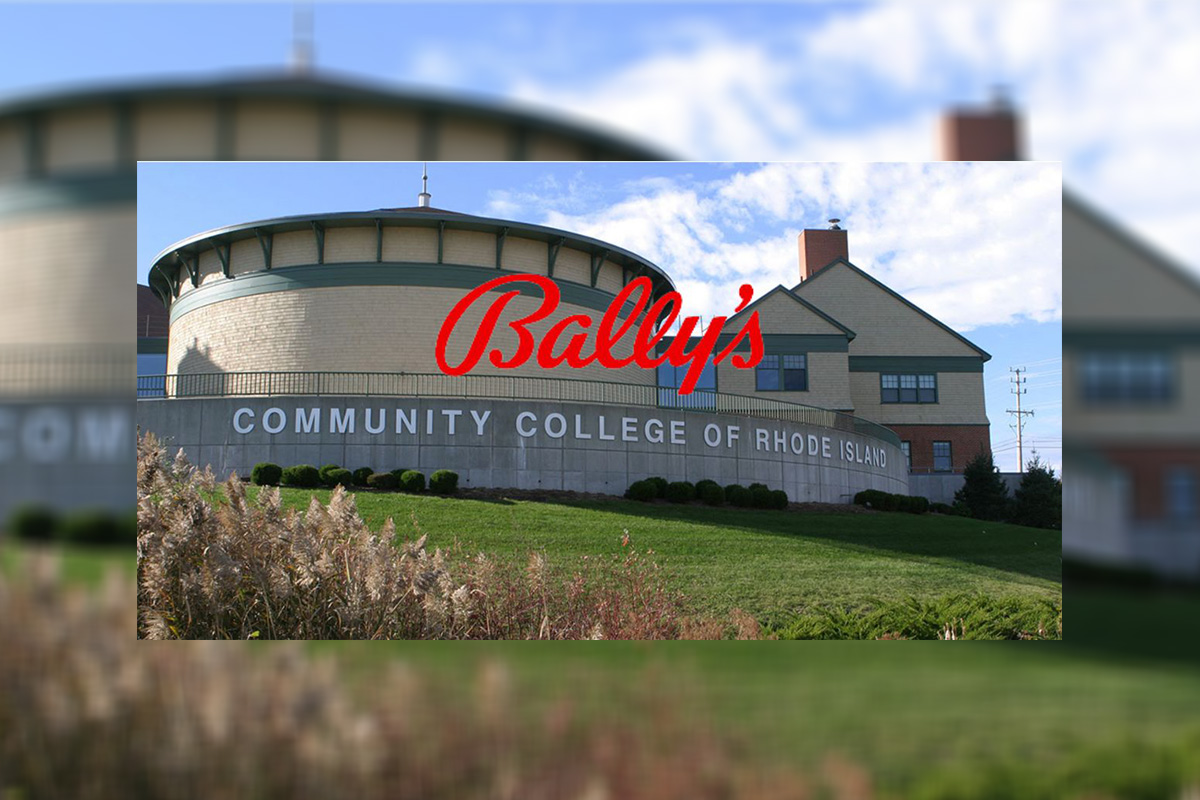 Bally's Corporation announced a $5 million donation to the Community College of Rhode Island (CCRI) Foundation as part of its long-term partnership. This gift, which marks the largest in the Foundation's nearly 45-year history and doubles the size of CCRI's endowment, will increase pathways to higher education and provide economic opportunities for students interested in pursuing a career in the casino and gaming industries, as well as Bally's employees looking to advance their skillsets.
Bally's Chairman Soo Kim said: "It is an honor to partner with CCRI on such an exciting and important initiative. We are proud to play an integral part in offering higher education opportunities for Rhode Island's workforce, creating new jobs, and driving economic development. Rhode Island is our home, and continued investment in its local communities and workforces will always be a top priority for us. While this donation is the latest milestone in our long-term partnership with CCRI, we look forward to supporting this program for many years to come, creating a legacy of economic opportunity."
Governor Daniel McKee said: "This landmark partnership between Bally's and CCRI will provide important learning and training for our CCRI students, leading to new workforce opportunities. The generous gift provided by one Rhode Island-based company for the benefit of so many of our state's community college students is a powerful way to advance economic and social opportunity and teach meaningful, transferable workforce skills. I applaud Bally's for investing in our state's higher education system and our students."
As a result of this investment, CCRI will become the only higher education institution in Rhode Island, and one of a few higher education institutions in New England, to offer students the opportunity to obtain a certificate or associate degree based on a comprehensive gaming-focused curriculum. The program will include traditional classroom learning, online courses, on-campus learning labs, and opportunities to work at a Bally's property, and consists of casino, hospitality, and hotel management-specific courses such as dealer training, casino operations, cybersecurity, iGaming operations, culinary arts, hotel management, and slot technology.
CCRI will initially focus on working with faculty and staff to build out the course curriculum with a goal of having degree programs available by Fall 2024. Simultaneously, the college's Division of Workforce Partnerships will quickly develop and launch short-term credentials to upskill Bally's existing workforce and create a talent pipeline of new employees.
Rosemary A. Costigan, Interim President of CCRI, said: "This remarkable gift recognizes the College's track record in expanding new programs and degree pathways for students. The initiative, developed in partnership with the Bally's and CCRI teams, will provide CCRI students with new opportunities to learn and work as the best version of themselves. Our partnership brings attention to the unparalleled value of community colleges and their powerful role in the region's economy, and I am grateful for Bally's belief in us and our incredible students."
CCRI, the largest public institution of higher education in the state, educates nearly 20,000 students each year. Notably, the school is designated a Hispanic-Serving Institution by the United States Department of Education and serves more low-income students and students of color than any other higher education institution in the state.
Former CCRI President Meghan Hughes said: "Bally's $5 million contribution to the CCRI Foundation marks an extraordinary moment in the college's history. This partnership between CCRI and Bally's stands as a testament to the transformative power of education and industry collaboration. Through this initiative, we are investing in community college students and their future success."
In addition to new certificate and degree program development, Bally's investment will provide scholarships to qualifying Rhode Islanders seeking a career in the growing gaming and hospitality industries, reflecting the Company's continued commitment to creating opportunities for economic growth and development in the communities it serves. Additional details on this program, including scholarship opportunities, will be forthcoming.
STAKELOGIC LIVE INKS MULTI-YEAR LIVE DEALER AGREEMENT WITH BALLY'S CORPORATION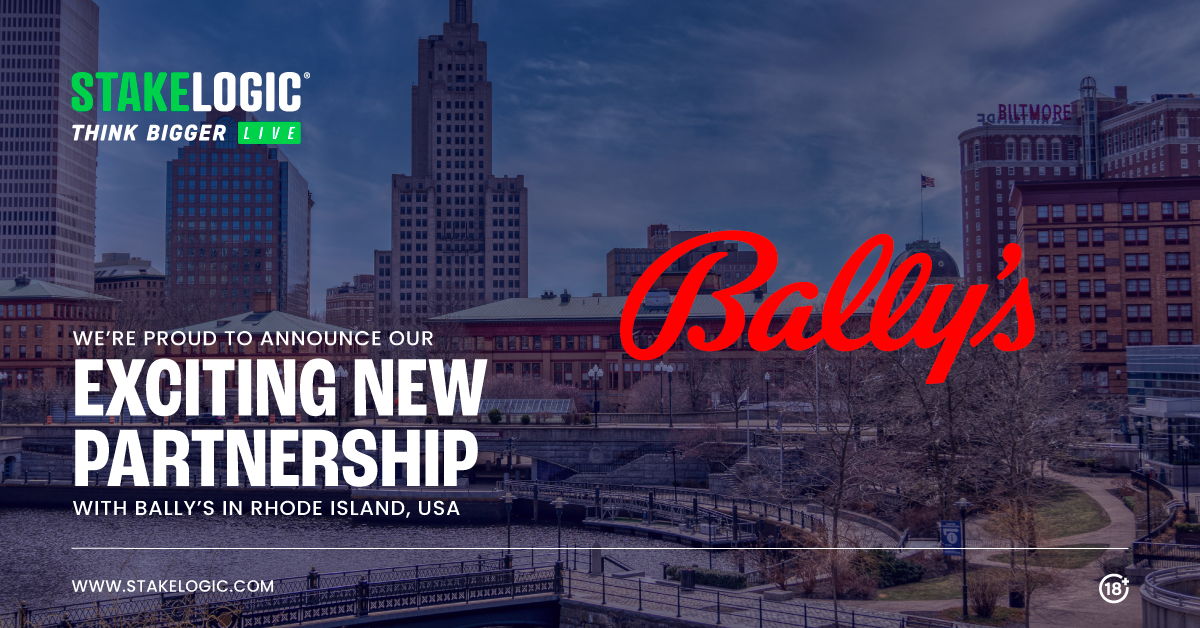 Stakelogic Live, a leading live casino supplier, today announced a strategic partnership with Bally's Corporation .

This partnership comes in the wake of the Rhode Island iGaming bill that was passed on June 22, 2023, broadening Bally's Corporation's casino operations in the state to encompass iGaming.
As an integral part of this partnership, Bally's Corporation will adopt Stakelogic Live's pioneering software and studio technology, complemented by its operational expertise, to establish their live casino in North America. Bally's anticipates the launch of popular online live casino games like Blackjack, Roulette, and Baccarat in Rhode Island by April 2024.
Stakelogic, one of the emerging luminaries in the iGaming sphere, is operational in over 20 markets. The company runs two live casino studios in Europe, boasts a portfolio of over 250+ slot games, along with avant-garde live dealer technology.
Stephan van den Oetelaar, CEO Stakelogic said, "We are very excited about our partnership with Bally's as it will finally enable Stakelogic Live to bring its technology to the U.S. It will also enable us to build on our tremendous growth since launching live casino 14 months ago, positioning Stakelogic Live as a leading live casino provider in the iGaming industry."
Robeson Reeves, CEO of Bally's Corporation, said, "We are thrilled to partner with Stakelogic Live to bring our live casino operations online in Rhode Island. With a partner like Stakelogic Live, we know we are putting our best foot forward, and we are confident that we will be able to provide our Rhode Island customers with a truly exciting live dealer experience."
Bally's Names Marcus Glover Executive Vice President and Chief Financial Officer and Appoints Jaymin B. Patel as Vice Chairman
Bally's Corporation announced that Marcus Glover has been appointed as Bally's Executive Vice President (EVP) and Chief Financial Officer (CFO). Bobby Lavan, Bally's current CFO, will be leaving the Company to pursue another opportunity. He will be available to management, as needed, to ensure a seamless transition. Mr. Glover's appointment is subject to receipt of customary regulatory approvals.
Mr. Glover is a senior executive in the hospitality and gaming industry with more than 20 years of experience. Most recently, Mr. Glover served as Chief Strategy Officer for QPSI LLC, a supply chain solutions and contract packaging company, where he was responsible for developing and executing the business's growth strategy. Prior to that, Mr. Glover served as President and Chief Operating Officer of the Borgata Hotel, Casino & Spa, and President and Chief Operating Officer of the Beau Rivage Resort & Casino. Mr. Glover was also a senior executive with Caesars Entertainment in various positions, including Senior Vice President & General Manager for the Horseshoe Casino and Thistledown Racino, Assistant General Manager at Harrah's/Caesars Entertainment in St. Louis, Missouri, and Vice President of Operations at Harrah's/Caesars Entertainment in Biloxi, Mississippi. Mr. Glover holds an M.B.A. from The Duke University Fuqua School of Business and received a B.A. in Business Administration, Finance from Morehouse College.
Robeson Reeves, Bally's CEO, said: "On behalf of the Board of Directors and the entire leadership team, I want to express my gratitude to Bobby for his leadership and contributions since joining Bally's in 2021. Notably, Bobby led the acquisition, financing, and integration of Gamesys, which has been instrumental to the growth and diversification of our business. We wish Bobby all the best in his next chapter."
Soo Kim, Chairman of Bally's Board of Directors, said: "On behalf of the Board of Directors, I am excited to welcome Marcus to Bally's. Marcus is a highly accomplished leader with a proven track record of driving transformational business strategies and demonstrated expertise in leading large, integrated resorts and casino gaming operations. I am confident that his experience and strong financial acumen make him the right leader to help Bally's grow and achieve its long-term financial goals."
Marcus Glover, Bally's incoming EVP and CFO, said: "I am eager and honored to join the Bally's team at such a transformative time for the Company. I look forward to working alongside an outstanding and smart group of leaders to advance the Company's strategic goals, execute the strategic direction, implement operational efficiency and integration globally, and develop and invest in talent and innovation to best position the Company for continued growth and success."
The Company also added additional depth to the senior finance team with the appointment of H.C. Charles Diao as Senior Vice President, Finance and Corporate Treasurer, reporting to Mr. Glover. Mr. Diao has substantial global financial management experience having recently spent nine years serving as Senior Vice President, Finance, Corporate Development, and Corporate Treasurer for DXC Technology Company/Computer Sciences Corp. In addition, Mr. Diao has many years of experience in financial advisory, M&A services and investments. He has two decades of experience on Wall Street with Prudential Securities and as a partner at Bear Stearns. Mr. Diao's appointment is subject to receipt of customary regulatory approvals.
To support the integration of Bally's diverse operations and global footprint, the Company also announced the appointment of Jaymin B. Patel as Vice Chairman of the Board. Mr. Patel will chair the newly created Operational Integration Committee to, among other things, oversee the Company's global process for streamlining operations and reducing costs, as well as the creation of a global, coordinated corporate center. Mr. Patel has over 25 years of global experience in the gaming business having served in several public company executive and governance roles.
Soo Kim added: "The Board is pleased to appoint Jaymin as Vice Chairman to oversee the integration of our business at a very exciting time for Bally's as we execute our long-term growth strategy. These appointments add substantial financial depth and global gaming management experience to our team as we execute on the exciting growth opportunities."
Powered by WPeMatico