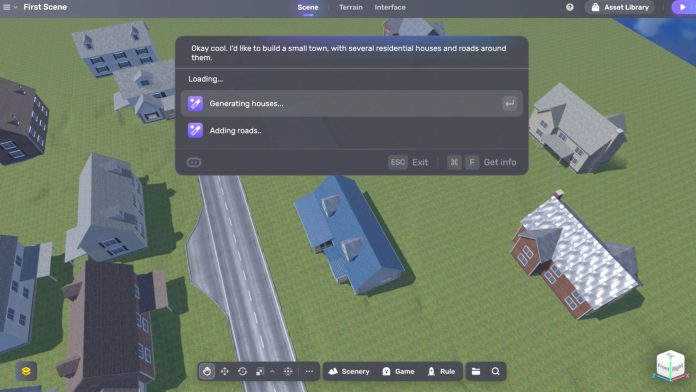 YAHAHA Studios, a no-code "metaverse for games", will be showcasing, for the first time,  its brand new AI technology platform at Game Developer Conference 2023 as a diamond partner. The new AI technology features over 1 million+ 3D assets for creators and the platform is on the road to working with potential upcoming AI partners.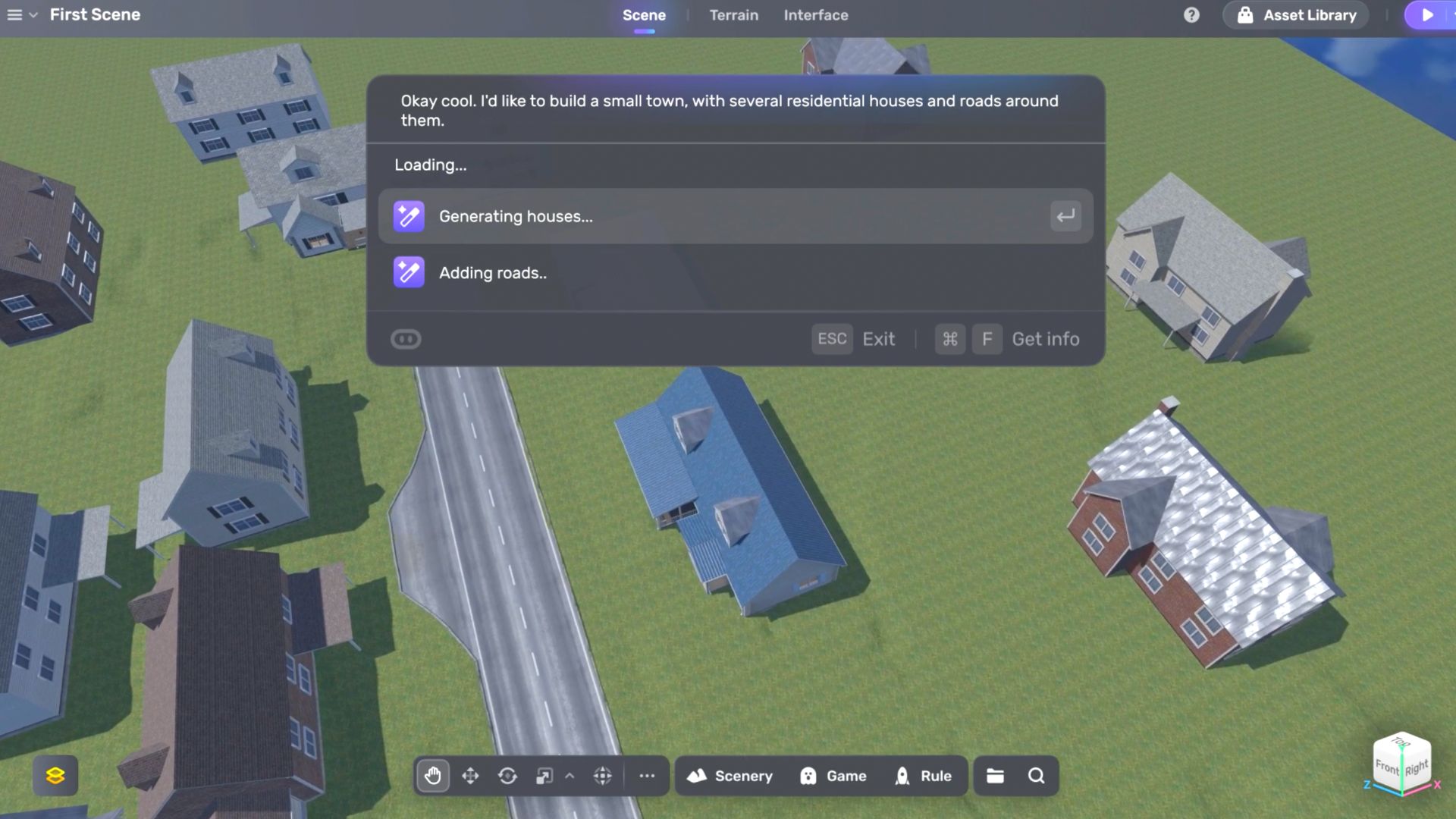 At the event, YAHAHA Studios will showcase popular AI-generated content services as part of its features to make game creation and development easier and more efficient- creating a revolutionary turning point in the democratisation of 3D content creation.This feature is part of the YAHAHA product enhancement pipeline where creators can interact with new generative-AI-powered capabilities. The platform provides over  1M + 3D assets for users to create in their own space, which makes it a very valuable and impactful 3D game service platform.
The increasing integration of AI in various industries highlights the importance of incorporating this technology into products and services. As a community-driven platform, YAHAHA recognises the need to equip its users with the knowledge and tools to fully harness the potential of AI in their development efforts.
Chris Zhu from YAHAHA says "YAHAHA is revolutionising the future of game generation by empowering developers with our user-generated content platform. And now, with the integration of AI technology, we're taking it to the next level, enabling users to create games smarter, faster, and more efficiently than ever before."
"We believe that the integration of UGC and AIGC is a natural step forward for the gaming industry. As we move towards AIGC, we want to highlight why transitioning from UGC to AIGC is a natural and easy step. UGC was created to enable users to showcase their creativity without being hampered by the lack of knowledge in programming. AIGC allows natural language to be used to continue this focus of enabling creativity without the need for programming knowledge." said Zhu.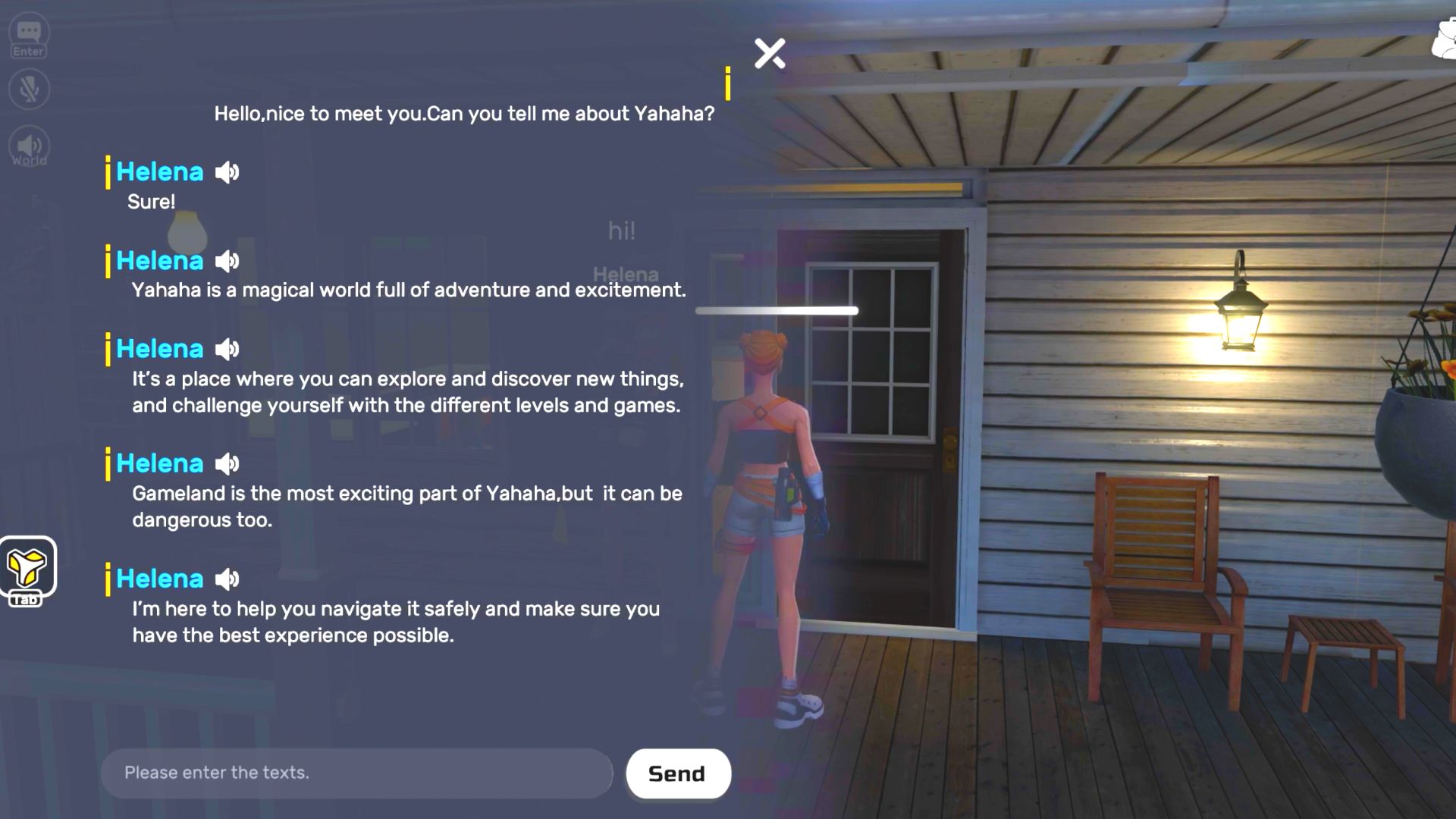 With the trend of AI integration in various industries, the relevancy of incorporating AI into products and services increases. YAHAHA would like to ensure its community is able to utilise this capability in their development and understand its significance as they use it.
With this note in mind, YAHAHA would like to invite all like-minded individuals and community members to join them in an open discussion to better define the requirements for creators on UGC platform paving the path towards AIGC.
In addition to the showcase, YAHAHA Studios will host four technical talk sessions. These sessions will cover topics such as data-oriented design, runtime game editors, stylised worlds, and no-coding gaming platform architecture.
Deep Dive into Data-Oriented Design for a Cross-platform UGC Game Engine (Yahaha): Stateful, Assets, Synchronisation, Performance (Presented by YAHAHA Studios) will begin on Monday, March 20, 2023 10:50 AM – 11:50 AM – Room 2000, West Hall.

Co-creating Games on Mobile (Yahaha): A Generic Architecture for Runtime Game Editor (Presented by YAHAHA Studios) will begin on Wednesday, March 22, 2023 12:30 PM – 1:30 P – Room 3009, West Hall

 From AI Generation to Art-Directed Stylizer: How Yahaha Platform Helps Create Stylized Worlds (Presented by YAHAHA Studios) this will begin on Thursday, March 23, 2023 12:45 PM – 1:45 PM – Room 3020, West Hall.

 Architecture Deep Dive for a No-coding Gaming Platform(Yahaha) and its Application for Education: From 'Assembler' to 'Scripts' (Presented by YAHAHA Studios) this will begin on Thursday, March 23, 2023 4:00 PM – 5:00 PM – Room 3009, West Hall.
Throughout the week at Game Developer Conference, San Francisco, YAHAHA Studios will host four tech talk sessions open to all participants interested in gaming and exploring career opportunities in the field. The sessions will feature demonstrations of the latest innovations, Q&A sessions, and interactions with industry veterans.
YAHAHA has also curated interactive activities for GDC participants to have a try at making their own games. They will also be demonstrating all of the latest new YAHAHA innovative technology, and offer hands-on activities for all attendees to be a part of.
YAHAHA will be available at the booth S441 throughout the entirety of GDC.
Powered by WPeMatico