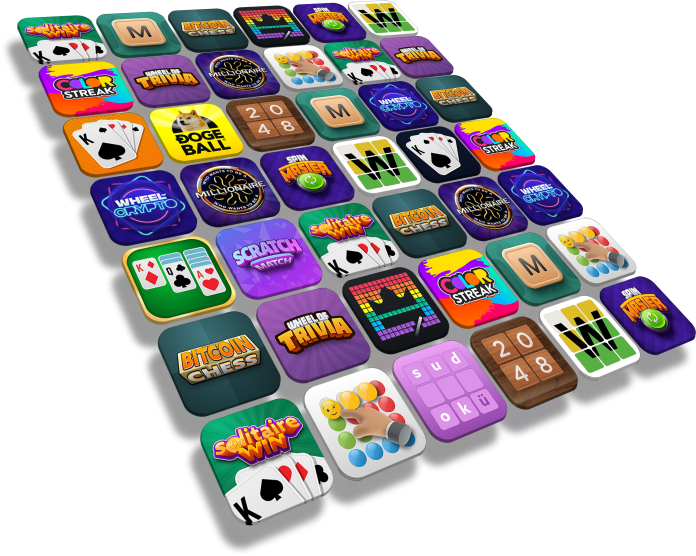 Reading Time:
2
minutes
Nefta will partner with VIKER to help pursue its goal of building the world's largest blockchain gaming community
 Nefta, the Web3 technology platform, has announced a new partnership with VIKER, a blockchain gaming studio with a growing portfolio of Play-And-Earn mobile games. Nefta will provide its end-to-end Web3 technology to VIKER in order to facilitate deeper blockchain integration in its current and upcoming games.
With a commitment to making Web3 gaming more accessible, VIKER boasts a growing portfolio of casual mobile games which are fully built into the blockchain, meaning that players can earn crypto currency while playing their favourite games.
Nefta will also play an integral part in the launch of VIKER's very own Genesis NFTs, by minting the tokens and launching its marketplace. Each NFT will act as an earning multiplier, giving the user instant utility and an even better gaming experience. The first wave of games where players will be able to access the NFTs include SOLITAIRE, BALLS KING, and WHO WANTS TO BE A MILLIONAIRE.
Geeshan Willink, CEO and Co-Founder of Nefta, said: "The team at VIKER is poised to make huge strides in the Web3 gaming space. They have already made some beautifully crafted games which are ripe for Web3 integration. We're excited by this partnership because we're scaling their gaming audience, introducing the ability to onboard Web3 gaming guilds and partner ecosystems. In addition, with the introduction of the Nefta AdSDK, we will enable VIKER to increase the LTV of web3 users."
Built on Polygon, an Ethereum-based platform, VIKER and Nefta will take advantage of the proof-of-stake chain to increase transaction speed and reduce fees, as well as lowering the environmental burden imposed by proof-of-work blockchains. By partnering with Nefta, VIKER is poised to lead further accessibility in blockchain gaming, with no joining fees or wallet requirements.
Ben Cusack, Founder of VIKER, said: "We started VIKER with the ambitious goal of bringing Play-and-Earn to one billion players, and to reward them for spending time in-game. We wanted to streamline game development, while maintaining a high-quality output. With Nefta's end-to-end blockchain solution, we will continue to bring the best Play-and-Earn games to players, while offering high calibre, worthwhile rewards.
"We've grown VIKER to the point of achieving over 80 million downloads across all our games, in over 100 countries. With this new partnership, we can bring more fun and rewarding game experiences to an even bigger audience, democratising access to crypto in the process."
Powered by WPeMatico