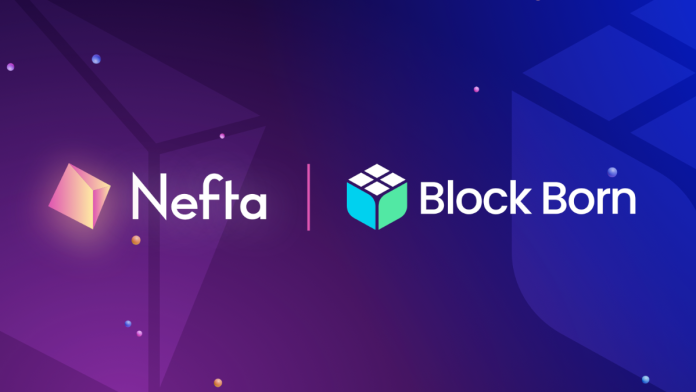 Reading Time:
2
minutes
Nefta, the Web3 technology platform, has announced a new partnership with blockchain gaming launchpad Block Born, providing support for NFT minting and a white label marketplace.
Founded by esports veterans, Block Born offers developers a comprehensive, accessible and user-friendly toolbox to integrate Game Services like tournaments, battle passes, quests and more. Block Born's "no-code" admin dashboard allows non-technical marketing and product teams to create, launch and manage Game Services to increase player retention, create new revenue streams and differentiate themselves from competing games. The Block Born Launchpad offers developers a place to crowdfund by selling NFTs, in-game assets, or native tokens, funding new project ideas or content expansions for existing projects.
Nefta's whitelabel suite and NFT minting tools will be integrated into Block Born's platform, giving developers easy access to tools for developing successful Web3 games on the Tezos Blockchain, an energy-efficient and self-upgradable proof-of-stake blockchain.
With a team of esports veterans, and a world-class Game Services offering, Block Born strives to onboard dozens of games to the Tezos ecosystem in 2023. Now, with the Nefta partnership, aspiring games studios have the opportunity to centralise all of their Web3 elements in one place.
The partnership will be brought to life through Block Born x Nefta tournaments and Twitter spaces, alongside content focused around improving existing Web3 games, bringing the best of Web2 to Web3 and other technical discussions around the future of the space.
"We are pleased to be part of Block Born's mission to make Web3 gaming fairer and more accessible, and we're proud to offer our services to help bring their ambitious projects to life. Block Born is backed by some of the biggest names in the Web3 space, and their expertise combined with Nefta's comprehensive end-to-end toolbox means we're able to bring fun and fair Web3 experiences to more gamers," Geeshan Willink, CEO and Co-Founder of Nefta, said.
Block Born is supported by some of the biggest names in the gaming industry, including the Tezos Foundation, gif.games, Balthazar DAO, Bloometa and Interpop. The new partnership with Nefta further reinforces its commitment to empowering Web3 studios, with a shared goal of making an accessible and streamlined gaming experience on the blockchain.
"With a shared vision of empowering Web3 gaming studios and making the blockchain more accessible, Nefta was the perfect partner to help us focus on building and growing great games. With Nefa's support, we're able to focus on what we do best, and help our partners successfully scale their projects, while making it easier than ever to integrate onto the Tezos blockchain," Will Pazos, SVP of Block Born, said.
Powered by WPeMatico