Gaming Corps makes high-profile signing with Betway partnership in Africa
Reading Time:
2
minutes
Betway players in Ghana, Nigeria, Tanzania and Zambia can enjoy Gaming Corps' full games suite
Gaming Corps — the Swedish specialist in arcade-style casino games — has added another leading industry name to its list of partners after reaching an agreement with Betway Group, covering four territories in Africa.
Betway Group is a member of Super Group. Since being founded in 2006, the operator has become a leading provider of innovative and exciting entertainment across sports betting, casino and esports betting. The brand has become very familiar with sports fans through a number of high-profile partnerships, such as its front-of-shirt sponsorship with Premier League football club West Ham United.
Betway's players in Ghana, Nigeria, Tanzania and Zambia will be able to enjoy Gaming Corps' full suite of premium games, made up of first-class Crash, Mine, Table and Slot titles, as well as a certified Plinko. Betway will offer some of Gaming Corps' outstanding successes this year, such as Raging Zeus Mines, Wild Woof, Super Hot Stacks, and more recently Lobster Hotpot. The portfolio also includes classic Gaming Corps titles like Jet Lucky 2 and Coin Miner. 
Danielle Calafato, Gaming Corps' Chief Commercial Officer, said: "I'm thrilled to partner with Betway Group; one of the most recognisable names in online gaming. It will be a pleasure to offer our renowned portfolio of games to Betway's players in Ghana, Nigeria, Tanzania and Zambia.
"This is a significant step forward for Gaming Corps as part of our efforts to grow our brand in Africa, and we hope to bring our expanding list of games to more players across the region. I'm very excited about our upcoming plans and look forward to sharing more in due course."
Hailee Cook, Product Manager at Betway Group said: "We are always looking for ways to grow and improve our online casino offering, and adding Gaming Corps' high-quality suite of games will certainly help us do that.
"I'm very excited to offer these games to our players and I look forward to hosting more Gaming Corps titles at Betway as they continue to produce first-class content."
7777 gaming expands its reach in Nigeria with integration on betBonanza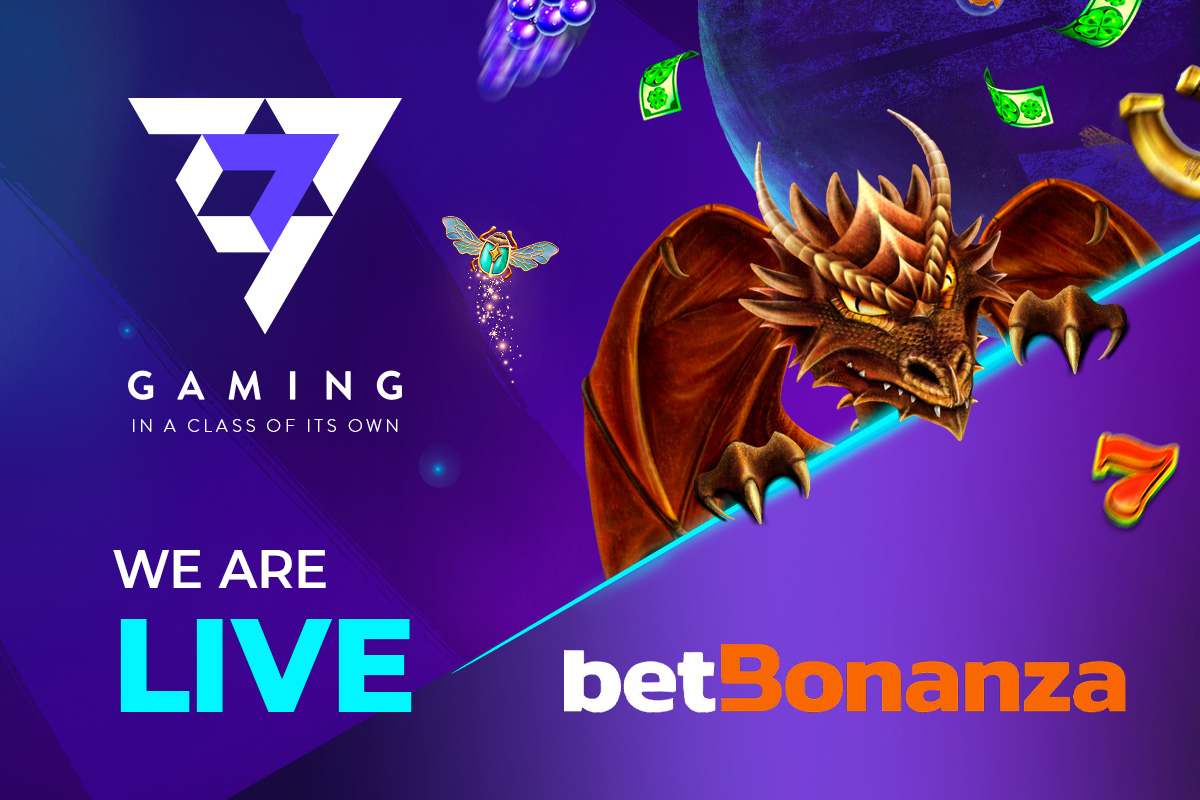 Reading Time:
2
minutes
7777 gaming expands its reach in Nigeria with the integration on betBonanza, one of Nigeria's leading sports betting and gaming websites. This strategic collaboration marks a significant milestone for both companies and promises an enhanced gaming experience for Nigerian players.
7777 gaming, with its commitment to providing innovative and engaging gaming content, will now make its entire portfolio of over 100 thrilling titles available to the rapidly growing community of betBonanza users. The inclusion of these exciting games aims to diversify the entertainment options on the platform and cater to the evolving preferences of the Nigerian gaming market.
Elena Shaterova, CCO at 7777 gaming expressed her enthusiasm about the latest company's collaboration: "The integration with betBonanza represents a key strategic move for 7777 gaming, allowing us to further extend our global presence and reach new audiences. The Nigerian market, known for its enthusiastic gaming community, presents a tremendous opportunity for the company to showcase our top-tier online casino games."
Edward Oluigbo, the Commercial Operations and Games of Chance Manager, at betBonanza commented: "We are excited to offer 7777 gaming's online casino content to all of our players in Nigeria. This partnership signifies a shared commitment to providing a safe, entertaining, and rewarding gaming environment for all our players."
Both companies are dedicated to responsible gaming and will ensure that all games are delivered in compliance with the relevant regulatory standards. BetBonanza is licensed by the National Lotteries Regulatory Commission (NLRC), Lagos State Lotteries Board (LSLB), and several states in Nigeria and is part of Betsson Group.
The integration of 7777 gaming's portfolio onto betBonanza's platform is already live, and players can experience the excitement by visiting their website.
About 7777 gaming:
7777 gaming is an innovative and data-driven B2B iGaming provider, founded in 2020 with the mission to revolutionize and challenge the status quo in the industry by offering 360-degree platform, state-of-the-art online casino games, iLottery, Jackpot, and marketing solutions, draw-based games, scratch cards, and much more.
The product is built by a dedicated team of visionaries with over 20 years of experience. The games and the RNG are tested and compliant in several highly regulated jurisdictions worldwide. Besides, the company achieved and maintained ISO 27001 certification. 7777 gaming holds a gambling license in Bulgaria and Romania and an MGA Certificate to provide its online casino games to these markets.
7777 gaming is already partnering with the leading aggregators and platform providers in the iGaming industry.
EGT Installs its Gaming Equipments at Grand Palace Casino in Cameroon
Reading Time:
2
minutes
EGT has made a large-scale installation in Cameroon. The brand-new ultra-modern Grand Palace Casino in Douala city, which was officially opened in the beginning of October, is supplied entirely with gaming equipment from the Bulgarian manufacturer.
"We are beyond happy that we have finally been able to realize this long-awaited project and Grand Palace Casino is now a fact. We are flattered that Gaming IQ place their trust in us and I believe that this is just the beginning of a long-term fruitful partnership that will provide African players with access to first-class service and high-quality gaming products to fully satisfy their tastes and requirements," Lilia Georgieva, CEO of EGT Tanzania, said.
60 slot cabinets of the G 27-27 St, G 32-32 VIP, P 24-24 Up, P 42V St Curved and Vega Vision models are available to the guests of the gaming facility. They reveal the gaming world of the Premier and Collection Series multigames, as well as the Premium Link and Lady's Cards jackpots, which are very popular among local gaming audience. The absolute bestseller Bell Link, as well as the General Series mixes, that are presented for the first time in the country, complement the variety of gaming products. The visitors to the casino can also try their luck with the Premier Automated Roulette, equipped with Jackpot Cards.
EGT's casino management system Spider also made its debut in the gaming establishment and now is assisting for the easy and efficient management of its daily activities.
Terry Smith and Delcho Petrov from Gaming IQ said: "We are very proud to launch Grand Palace Casino in Cameroon with the entire gaming floor dedicated to EGT's equipment. We believe that the automated roulette and the slot machines will reap great success among our customers, who will also highly appreciate the casino management system Spider with our attractive loyalty program. Our company has signed multiple agreements with different countries across Africa to help them modernize and change the vision of gaming industry and casino business and raise customer experience to the international level. Grand Palace Casino is the first of those gaming establishments. We intend to continue to work closely with EGT and support and promote its products. Our ambition is to place 300 to 500 machines of the Bulgarian manufacturer in few African countries by the end of 2024."
Nigerian FG Proposes Introduction of Tax Scheme on Sports Betting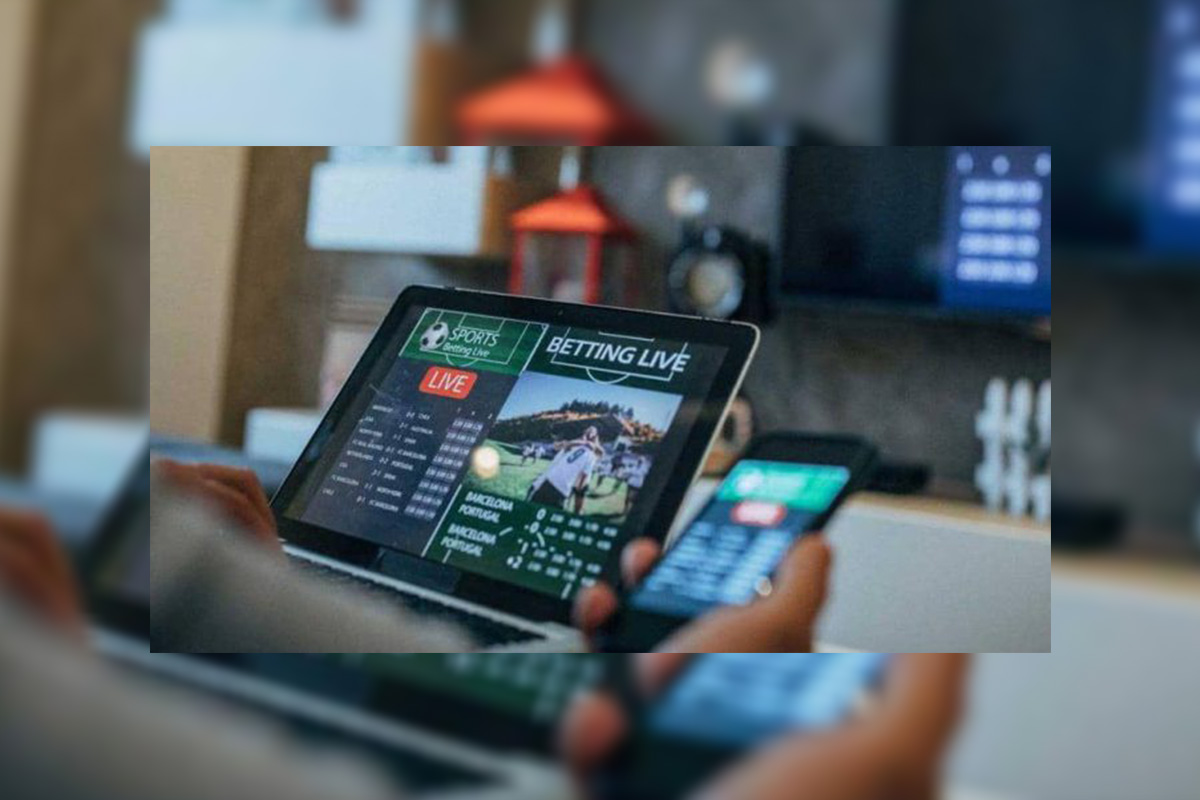 Reading Time:
2
minutes
The Nigerian Federal Government is proposing to introduce a sports betting industry tax scheme in the country.
The executive secretary of the National Lottery Trust Fund (NLTF), Bello Maigari, on Tuesday said Nigerians spend billions of dollars on betting each year despite the economic hardship in the country.
Maigari said this at the second edition of the ongoing biennial national gaming conference which was organised by the National Lottery Regulatory Commission (NLRC) in Lagos.
The NLTF chief in his address at the conference further said that the online sports betting sector in Nigeria has so far witnessed exponential growth.
"It is not out of place to look at some statistics that underscore the significance of this industry and situate its centrality in promoting the renewed hope agenda of this Administration," he said.
"As of my last knowledge update in September 2021, the global online betting market was estimated to be worth over $50 billion, and it has continued to grow significantly since then.
"In Nigeria, the online betting sector has seen exponential growth, with millions of citizens engaging in various forms of online gaming and betting.
"With a population of over 200 million people and the largest betting market in Africa, our country is making giant strides in the world of online sports betting.
"Currently, there are over 65 million Nigerians actively engaging in this activity, spending 15 USD on average every day. It is on record, each day, 14 million bet takes and payments are made online in our country."
Maigari disclosed that the revenue from the online betting sector alone in Nigeria is projected to reach over $256 million by the end of the year 2023.
He stated that this is expected to experience an annual growth rate of nearly 10% to reach more than $366 million by the year 2027.
Maigari further called on the Federal Government should create a framework that can encourage the sports betting industry to start paying taxes in Nigeria.
"Moreover, leveraging the gaming and betting industry as a tax contributor can help create a level playing field for both local and international operators," he said.
"By establishing clear and equitable tax regulations, we can encourage foreign players to operate within our regulatory framework, ensuring that we benefit from their presence whilst safeguarding our citizens.
"The importance for taxation of this sector cannot be over-emphasized."