Scientific Games Builds Premiere Game Studio, Accelerates Investment in iLottery Content Hub and Partner Program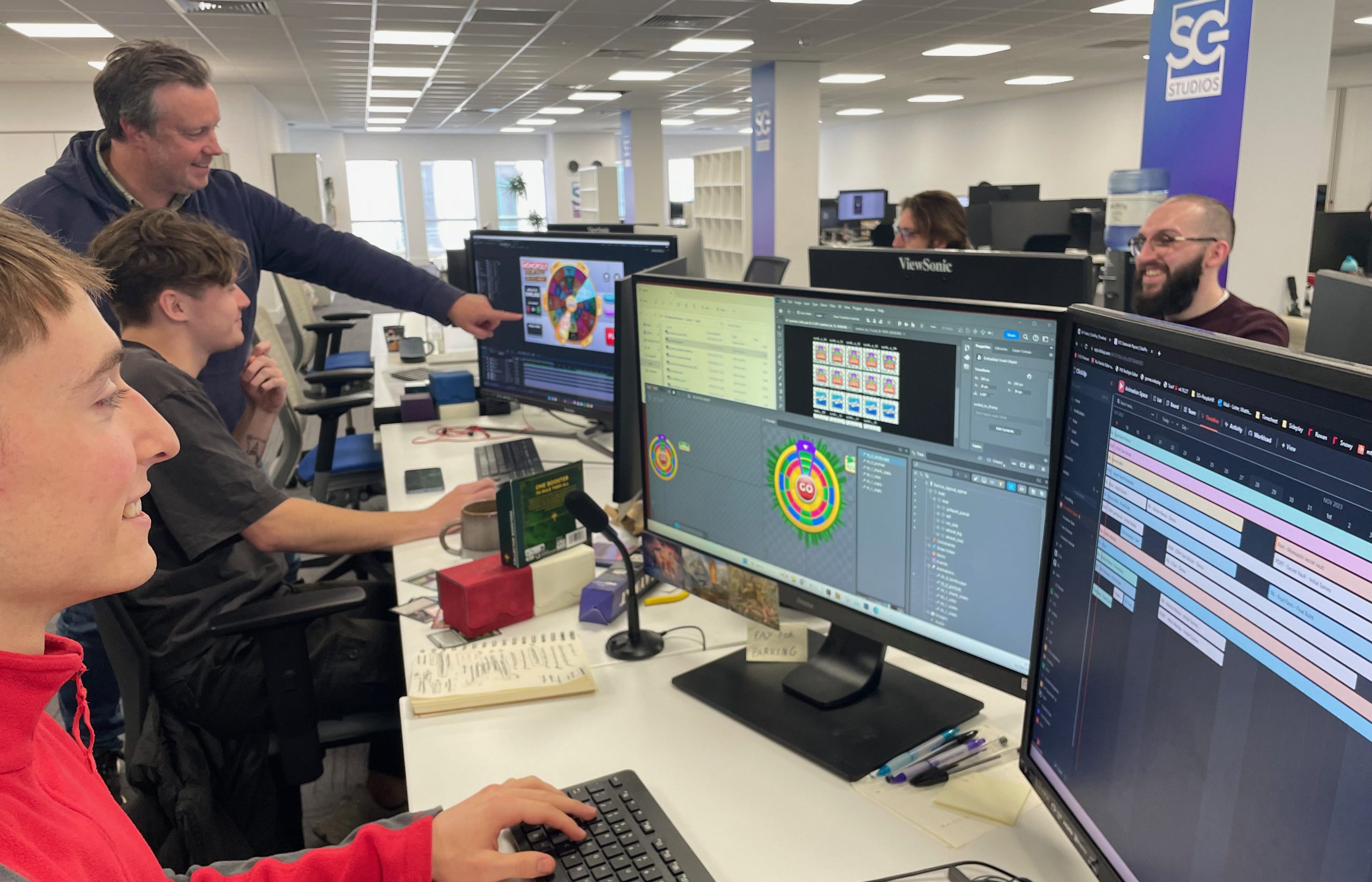 Scientific Games has accelerated further investment in iLottery innovation with SG Studios and the exciting SG Content Hub and partner program recently announced. The company will showcase the platform and exciting, new digital games at the North American Association of State & Provincial Lotteries 2023 Conference to be held in Milwaukee from October 30 to November 2. Scientific Games is partnering with more than 15 game studios globally for the SG Content Hub's curated selection of high-performance iLottery games.
"SG Studios is a premiere game studio with a 50-strong production team creating some of the highest-performing iLottery games in the market today. Our roadmap plans are growing, and we will add games from a total of 20 partner studios accessible through the SG Content Hub by the end of 2024. These are some of the most highly respected digital content providers in the industry," said Steve Hickson, VP of Digital Games for Scientific Games. "Our focus is on providing high-performing games with unique mechanics and incredible art design to lottery customers.
Among the iLottery games debuting at the North American conference are GAME OF THRONES, announced this summer, and MONOPOLY Property Payout, a 3D progressive jackpot game, both created by SG Studios.
"Today, we are seeing our games consistently outperforming competitive games from other providers in the market. Our goal is to continually provide Lottery customers with games that drive incremental growth in their iLottery business. We are seeking partner studios that offer unique, high-quality, lottery-focused game mechanics that will complement our own studio portfolio to join our SG Content Hub partner program," said Hickson.
Along with the rich SG Content Hub feature set, game studios joining the partner program will also have the potential to access select licensed properties from Scientific Games' portfolio of 100+ licensed brands to develop new iLottery game experiences.
The SG Content Hub and partner program is a unique combination of lottery content aggregation and game content partnership program with best-in-class, lottery-focused game studios across the globe. In addition to improving access to lottery-focused games and distribution, the SG Content Hub provides scalable features that work with partner games as well as the company's games, including progressive, linked and multi-jurisdictional jackpots.
The SG Content Hub partner program delivers streamlined operations, simplified technical integrations, iLottery game portfolio management, and enhanced data analytics to ensure lotteries get access to a huge volume of game content delivered via one simple integration.
GAME OF THRONES and all related characters and elements © &

Home Box Office, Inc. (s23)
The MONOPOLY name and logo, the distinctive design of the game board, the four corner squares, the MR. MONOPOLY name and character, as well as each of the distinctive elements of the board and playing pieces are trademarks of Hasbro for its property trading game and game equipment. © 1935, 2023 Hasbro. All Rights Reserved. Licensed by Hasbro
SG Content Hub

 is a trademark of Scientific Games. © 2023 Scientific Games, LLC. All Rights Reserved.
SCIENTIFIC GAMES DEBUTS MONOPOLY PROGRESSIVE JACKPOT iLOTTERY GAME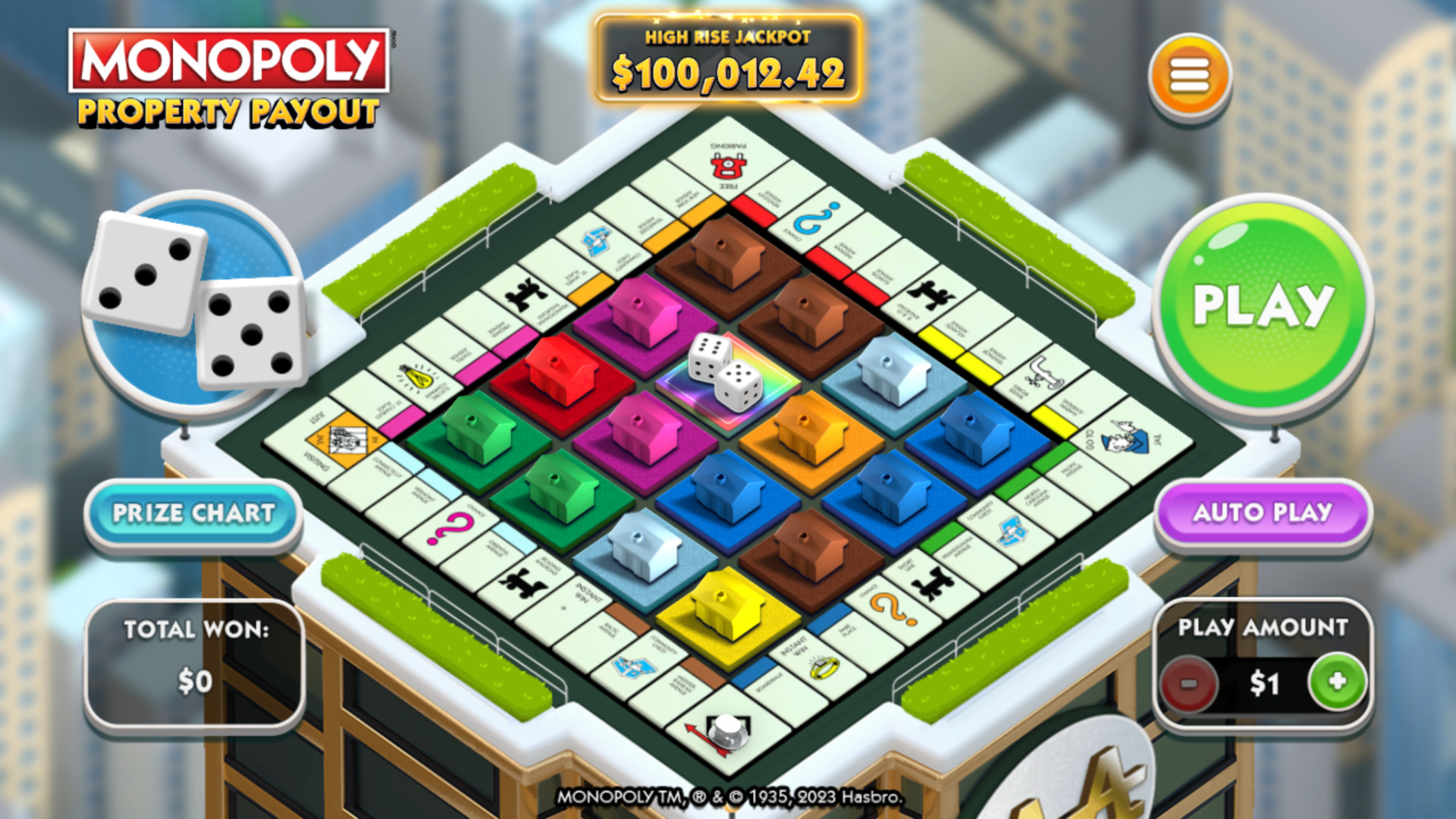 Scientific Games announces an all-new iLottery game, MONOPOLY Property Payout, featuring the No. 1 licensed brand in the lottery industry, and including a progressive jackpot, all wrapped up in a fun, simulated 3D digital play experience. The game will debut at the North American Association of State & Provincial Lotteries 2023 Conference to be held October 30 to November 2 in Milwaukee.
Created by the company's talented team of 100% lottery-focused game designers at SG Studios, MONOPOLY Property Payout is an exciting new addition to the company's iLottery portfolio of more than 185 leading licensed and instantly recognizable brands and more than 150 different eInstant games. SG Studios develops games in 10 languages for lotteries around the world, including the high-performance Pennsylvania Lottery which will be the first to launch the MONOPOLY Property Payout digital lottery game later this year.
"We've built a premium iLottery game showcasing the iconic elements of the MONOPOLY brand that players across the globe know and love. The simulated 3D game board offers an immersive MONOPOLY game play experience that stays true to the brand. Players can unlock multiple themed bonus rounds, such as Chance and Free Parking, along with special features where players have the chance to win cash prizes," said Steve Hickson, VP of Digital Games for Scientific Games.
The innovative, three-dimensional game layout featured in MONOPOLY Property Payout is an evolution of the ever-popular connect-style iLottery game mechanic. The progressive jackpot adds yet another level of excitement and anticipation for players as the jackpot continues to grow in real time while they play. SG Studios is well advanced with the planning of a second MONOPOLY iLottery game which has the potential to be offered as a linked progressive jackpot series, with both games contributing to the same jackpot.
Eugene Evans, Senior Vice President of Digital Strategy and Licensing for Hasbro, said: "The MONOPOLY brand continues to demonstrate its strength in attracting fans to our partners across everything from analog to digital, from MONOPOLY GO! on mobile to this new expression in iLottery from our long-time partner Scientific Games. MONOPOLY and the Hasbro brands continue to drive success for our partners worldwide."
The MONOPOLY Property Payout game is available via the new SG Content Hub which offers one-stop, frictionless access to multiple iLottery game studios and integrates seamlessly with a lottery's existing gaming systems and iLottery technology.
Scientific Games collaborates closely with lotteries to plan and manage successful iLottery portfolios, along with assisting in game studio contract negotiations, pain-free studio integrations, and billing, creating an entirely streamlined digital content management process.
"Our goal is to apply Scientific Games' 50 years of lottery experience in game portfolio management to help lotteries build dynamic, high-performing iLottery programs with best-in-class games for their players – from SG Studios and other hand-picked, innovative studios worldwide," said Hickson. "We are setting the global standard for the highest quality lottery games coupled with seamless content delivery that meets and often exceeds responsible gaming standards."
One of the first companies to be certified by the World Lottery Association as a responsible gaming supplier, Scientific Games provides retail and digital games, technology, analytics and services to 130 lotteries in 50 countries around the globe. The company is a digital lottery innovator currently serving more than 30 iLottery customers with entertaining game content and industry-leading digital programs, including CRM, loyalty, promotions, second chance, mobile and web applications.
The MONOPOLY name and logo, the distinctive design of the game board, the four corner squares, the MR. MONOPOLY name and character, as well as each of the distinctive elements of the board and playing pieces are trademarks of Hasbro for its property trading game and game equipment. © 1935, 2023 Hasbro. All Rights Reserved. Licensed by Hasbro.
© 2023 Scientific Games, LLC. All Rights Reserved.
Greentube US: The key to successful content creation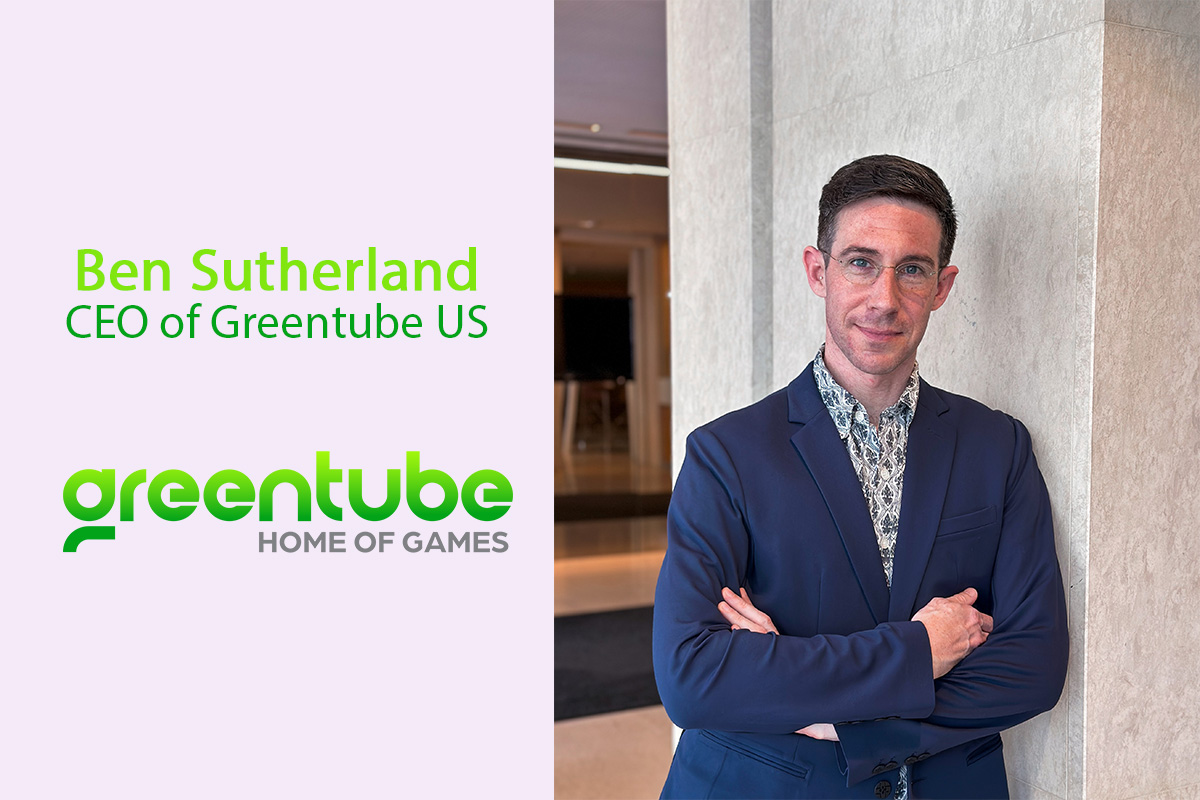 Ben Sutherland, CEO of Greentube US, describes the challenges and opportunities that are present when creating games for both iLottery and iGaming operators across North America.
What is the potential of the iLottery ecosystem in North America for delivering new forms of entertainment to the mass market?
What great digital game products have in common is that they carry moments of suspense and moments of excitement, while often being bound together by a light narrative connecting the player to an imaginary world they can temporarily visit. Of course, the added dimension is the tension created in the perfect balance of risk and reward-building over time, as a game's volatility takes the player on a journey.
Another overlap across industries that we have seen here at Greentube US is in the shared hunger for innovation. This is true not only at the player level, but especially so at the operator level in iLottery, where they are always on the lookout for the next big idea. We are only at the start of a long journey that will see fresh, exciting new forms of content being delivered to players, and we see ourselves as playing a lead role in shaping that future.
What value does local knowledge have and why is Greentube US well-placed to deliver successful games?
With iLottery being state-run, there is an inherent focus on content that is bespoke and tailored for each region. The experience ends up being custom-curated by the iLottery operator and the preferences, idiosyncrasies and local flavor becomes prominent through this curation. Having localized knowledge, targeting specific demographics and looking for concepts that have broad appeal across the players who will be seeing this content becomes paramount in our considerations while designing games. Being local gives us the shared understanding of popular media, sports and trends, providing us with the knowledge to easily make games that cater to the local needs of players.
What types of games do players in the region particularly enjoy?
Generally speaking, while there is a lot of overlap of features that can work in both iGaming and iLottery, in the US iLottery tends to favour shorter game loops. Games are often instant, containing less tolerance for an obfuscated user interface and a raft of game rules. To speak in metaphor, if a casino game is a dessert after a big meal, iLottery is that treat or snack you get when running errands or taking care of business. Part of the skill in developing successful iLottery content is to grab the attention of the player straight away, offering them an experience that is familiar in terms of gameplay but with high-quality production values that help content to stand out from the crowd.
How important is it to ensure that players can enjoy content responsibly?
Across iGaming and iLottery, striking that balance between self-regulation and personal liberty, versus reminding people when the temptation could get the best of them, is paramount to the health and sustainability of both industries. At Greentube US, we are strong believers in working with regulators to help create an ecosystem that protects players while offering exciting entertainment. When it comes to regulation, we of course look to guidance from respective states.
How does the future look for Greentube US in terms of rolling out content?
We have been working very hard behind the scenes to create a roadmap of exciting new innovative content that will be coming out into multiple markets. We have leaned on classic mechanics in developing games for the various markets, taking the lessons learned and applying local considerations and modifications to them as we go.
We also have some really exciting, innovative products that will be debuted as iLottery launches and then reworked for iGaming. And perhaps best of all, Greentube US is backed by an amazing parent company where our passions meet the expertise, tools and structures that took decades to develop.  I couldn't be more energized by what 2024 and beyond looks like.
NeoGames' BtoBet Marks North American Market Entry with PlayAlberta Sportsbook Agreement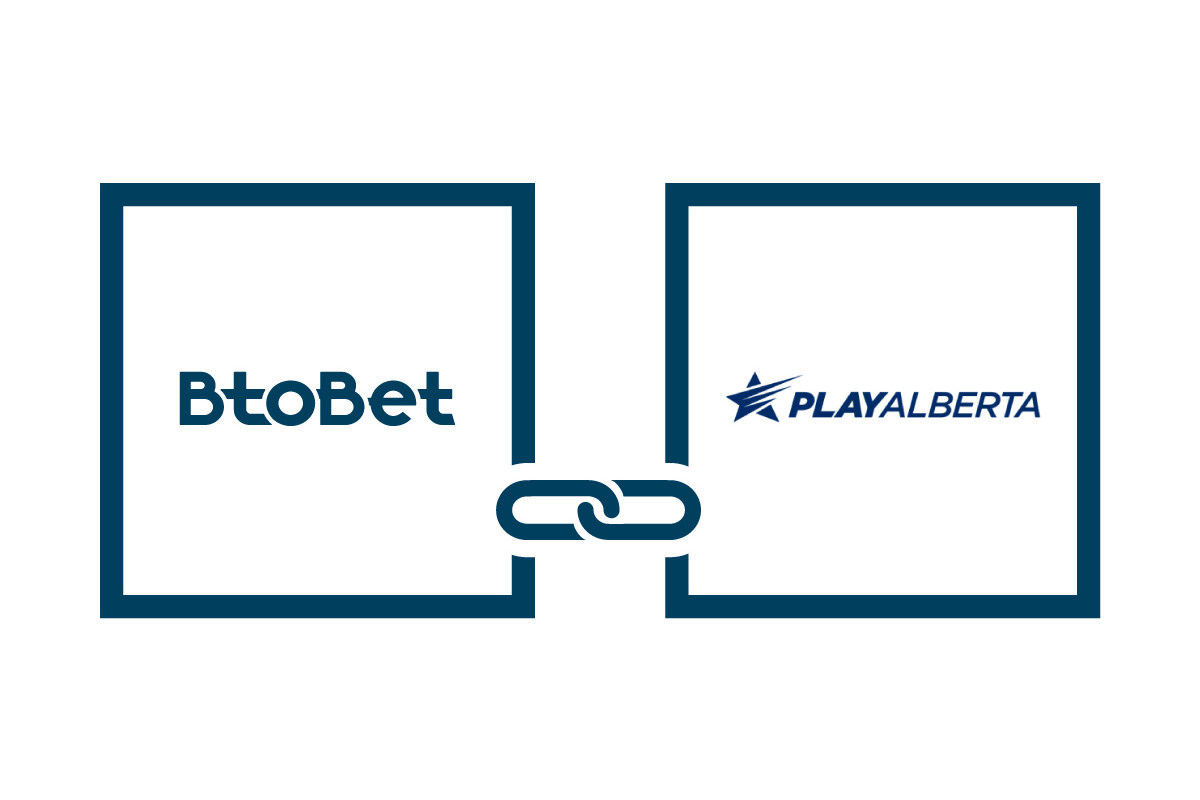 NeoGames S.A. (Nasdaq: NGMS) ("NeoGames" or the "Company"), a technology-driven provider of end-to-end iLottery and iGaming solutions, announced today that its subsidiary BtoBet, a sports betting provider, has entered into a long-term sportsbook partnership with Alberta Gaming, Liquor & Cannabis (AGLC and PlayAlberta.ca), the only legal online gambling website for the Canadian province of Alberta. This agreement also marks BtoBet's entry into the North American market.
This partnership follows the agreement that AGLC already has in place with NeoPollard Interactive to build and maintain PlayAlberta's gambling platform.
Through this agreement BtoBet will assist in the growth and improvement of PlayAlberta's online sportsbook, providing its fully managed sportsbook solution, ensuring unparalleled online sports betting entertainment for PlayAlberta's players. PlayAlberta plans to complete its online sportsbook migration to BtoBet's cutting-edge sportsbook technology during Q3 2023.
BtoBet's quick integration, compliant technology, and speed-to-market capabilities will enable the partnership to expand rapidly.
Tsachi Maimon, President and Head of iGaming at NeoGames said: "We are delighted to enter into this long-term partnership with PlayAlberta, allowing us to enhance and expand their sports betting platform and services. As a proven leader in sportsbook provision, BtoBet is confident that this collaboration with PlayAlberta will provide their players with the optimal betting entertainment they demand – be it a strong offering related to hockey, player props, or same game parlays. We are excited to usher in the next generation of betting experiences through localised betting offers, including offers for the Canadian Football League, the Premier Lacrosse League, and unique special bets for a variety of sports focused on Canadian athletes."