Salsa to bring Brazilian flavour and tradition to SBC Summit Latinoamérica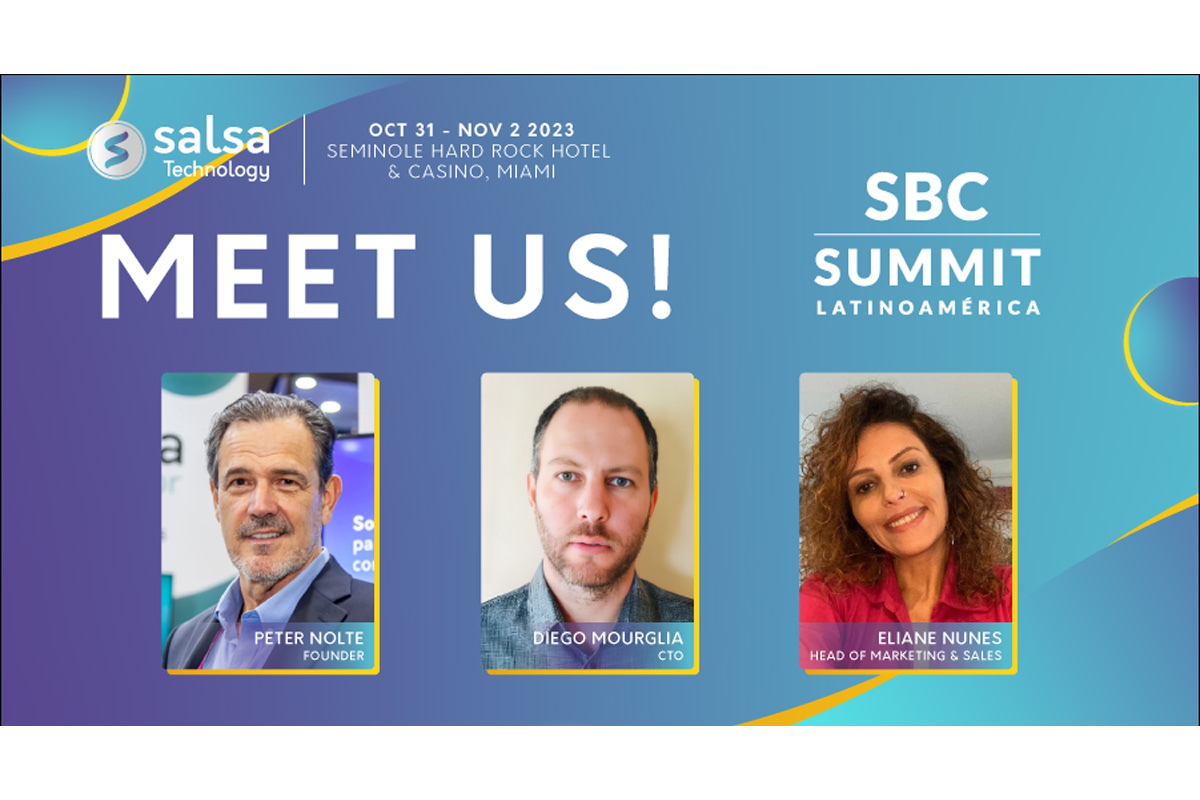 Salsa Technology lands in Miami next week for the SBC Summit Latinoamérica ready to unveil an initiative deeply rooted in one of Brazil's most iconic regional traditions.
The summit runs between October 31st – November 2nd at the Seminole Hard Rock Hotel to bring together leadership teams and product specialists from both online and retail operator sectors. Leading the Salsa Technology delegation will be Founder Peter Nolte, Head of Marketing & Sales, Eliane Nunes, and CTO Diego Mourglia.
Visitors to the SBC Summit can enjoy an immersive experience at Stand #B50. Inspired entirely by Brazil, the stand offers an activation blending tradition, faith, and fun. The Salsa team will reveal the details on the event's opening day.
To mark the Miami event, Salsa Technology is offering a 20% discount on the platform's setup fee for any Salsa Omni agreement – new operation or either a platform migration – signed before the close of November. Salsa Omni's ecosystem includes the native mobile application (Salsa App), the multilevel agents management system (Salsa Agents), and also seamless integration with the content aggregator, Salsa Gator, and its game catalogue meticulously curated to meet the preferences of Brazilian and broader LatAm players.
Salsa Omni also features an integrated selection of ready-to-go third-party solutions such as Sportsbook, Live Bingo, Brazilian Lotteries, payment methods, affiliate management and CRM.
The Salsa team will be using the event to enlighten attendees about the latest enhancements to the Salsa Omni iGaming platform. Salsa's platform is the ideal solution for supporting the state lotteries' bidding process, an integral aspect of sportsbook regulation.
Salsa Technology's Head of Marketing & Sales, Eliane Nunes said: "The SBC Summit Latinoamérica is a crucial gathering of Latin America's top iGaming executives and we are excited to be exhibiting at the event. Our stand was designed not only to update visitors on our latest news, but also to provide a fun immersion in one of Brazil's most iconic regional traditions, complete with an Instagrammable panel that promises to be very popular."
Salsa Technology strengthens portfolio with Mancala Gaming alliance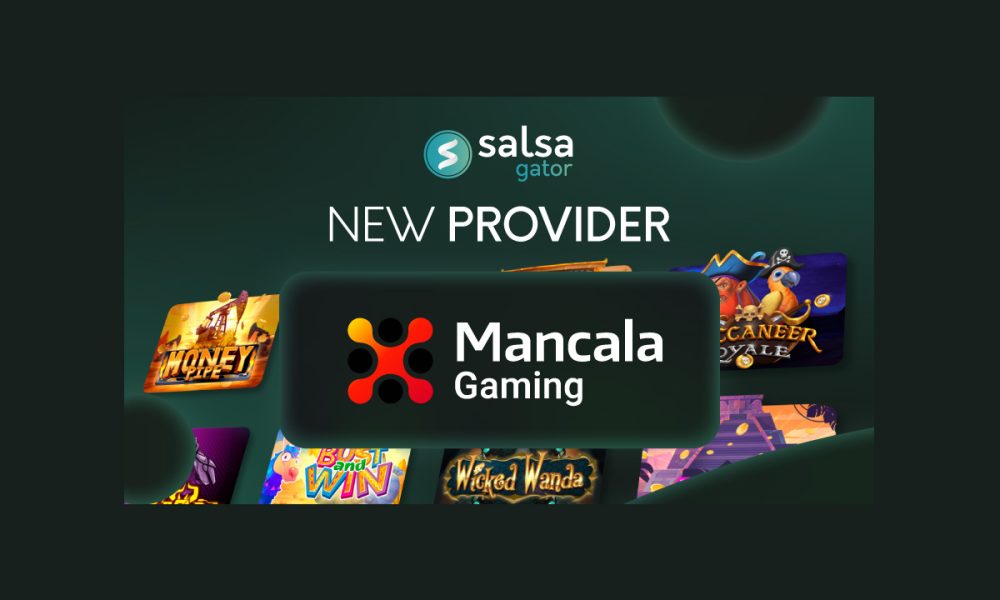 Salsa Technology has struck a new content agreement with online game provider Mancala Gaming, in a deal that will significantly enhance its Salsa Gator solution.
Founded in 2019, Mancala Gaming has grown to become a premier slots provider with a dedicated in-house game studio. Mancala Gaming's renowned slot lineup, including popular hits like Buffalo Goes Wild, Caishen Gold: Dragon Awakes, Mighty Egypt Riches, and Buccaneer Royale, is set to join Salsa's casino offering.
With this partnership, Mancala Gaming joins an elite group of top providers, including Spribe, PG Soft, High5, and over 90 other game studios. Mancala's content is now seamlessly accessible to multiple LatAm operators thanks to the Salsa Gator integration.
Salsa Technology's Head of Marketing & Sales, Eliane Nunes said: "Mancala Gaming's creative content will be a fantastic addition to our Salsa Gator offering. Our strong position within LatAm means these games will be given the perfect platform to be enjoyed by players within the region."
Chief Communications Officer Emiliano Sanchez added: "I'm delighted to announce an exciting chapter for Mancala Gaming with our strategic partnership with Salsa Technology. As the Chief Commercial Officer, I see this collaboration as a pivotal step in our journey, particularly in the vibrant Latam region where our games are gaining immense popularity. With Salsa Technology bringing a wealth of experience and expertise, honed over years of successful ventures in this market, we are poised for unprecedented growth. This partnership enhances our iGaming offerings and solidifies our commitment to providing an exceptional gaming experience for operators and players alike. Our teams are already hard at work, and I am personally thrilled about the prospect of setting new standards in Latam's dynamic gaming landscape."
About Salsa Technology
Salsa Technology is a leading B2B company that develops regulation-ready solutions for the iGaming industry especially in Latin America and Brazil, including a management platform for regulators, Salsa Safe. Salsa provides a customisable and scalable iGaming platform (Salsa Omni) with a native mobile app (Salsa App), integrated Sportsbook, Agents management system (Salsa Agents), as well as a game aggregator (Salsa Gator) that features over 10,000 titles from over 90 providers, including a portfolio of localised video bingo games developed by Salsa Studio. Through its consulting and services hub Salsa offers solutions such as customer support, marketing intelligence, and licence advising among others. To know more: www.salsatechnology.com
About Mancala Gaming
Mancala Gaming is an online game provider with a portfolio of 40+ Slot Games and Crash Games, including both traditional and innovative game mechanics. Mancala has positioned itself quickly within the industry, with its innovative catalogue that includes themes and styles between traditional slots and arcade games, an exclusive trigger event bonus system, and a recently launched pack of crash and instant games, making it a one-stop solution for your gaming needs. With their curated portfolio of games catering to a wide variety of audiences, Mancala Gaming has garnered a strong fanbase of players across the world. These new additions to their portfolio redefine the gaming experience and cement Mancala Gaming's position as an industry leader.
Salsa Technology all set for CGS Brasil 2023 in Florianópolis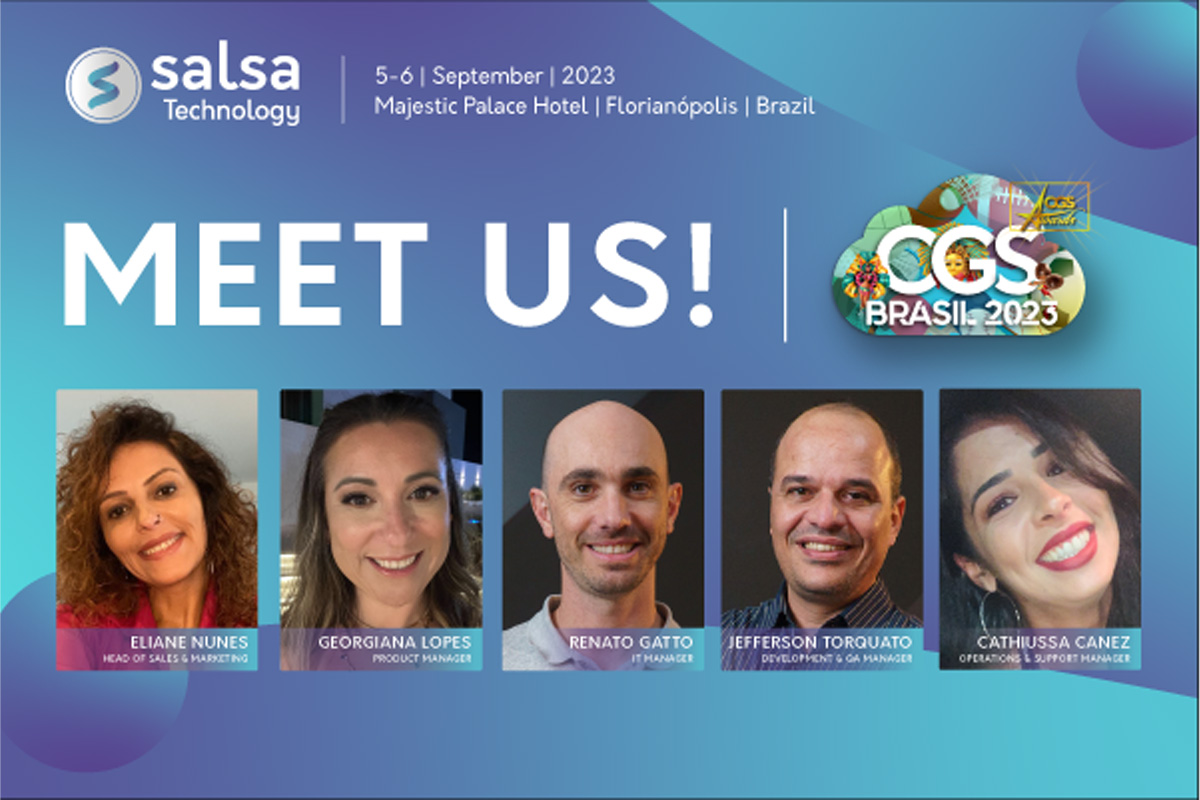 Salsa Technology is all set for another appearance at the CGS Brazil event held in Florianópolis between September 5th – 6th 2023.
The conference & networking gathering is once again being put on in the capital of southern Brazil's Santa Catarina state. Salsa will be sending a strong contingent of its star team that includes Operations & Support Manager, Cathiussa Canez; Product Manager, Georgiana Lopes; QA, Platform & Content Development Manager; Jefferson Torquato; and IT & Infrastructure Manager, Renato Gatto.
Head of Marketing & Sales, Eliane Nunes, will also participate on the panel "The evolution of business models in the iGaming industry: challenges and opportunities", which will take place on the second day of the event, Sep 06, at 12h30 (BRT).
Salsa will be on hand to share more about its Brazil-ready iGaming solution that includes its gaming platform, Salsa Omni, and content aggregator Salsa Gator, which has the biggest library of LatAm focused games. CGS Brazil offers the perfect place to network and discuss the latest trends to positively impact the Latin American market.
The 2023 CGS awards are also taking place over the course of the show and Salsa Technology has been nominated in the hotly-contested Best Platform Provider category.
Salsa's Head of Marketing & Sales, Eliane Nunes, said. "We cannot wait to be back at CGS Brazil for what is a standout iGaming event for LatAm. Our team will once again have a strong presence to talk about our offering and plans for ongoing regulation across the region. The awards are an added bonus and we're thrilled to be in the running for Best Platform Provider."
Salsa Technology adds the "Brazilianness" of Copacabana Games to Salsa Gator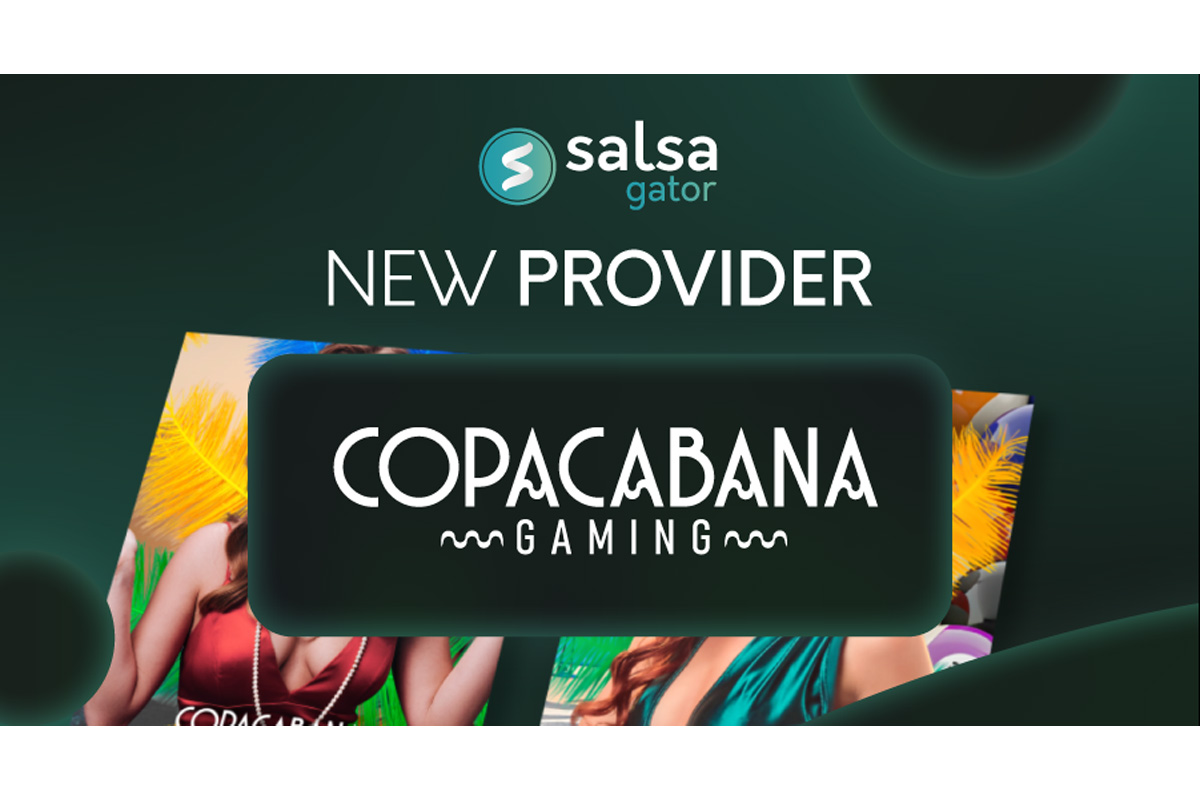 Salsa Technology has announced it has added a selection of content from the Brazilian company Copacabana Games to further enhance its Salsa Gator aggregator.
Copacabana Games is a 100% Brazilian live casino studio made to meet the growing demand for more tropicalised games with an outstanding entertainment experience. In the first instance, the provider will integrate two types of live games: Roulette and Bingo, always hosted by Brazilian Portuguese speakers, generating engagement and loyalty for partner casinos.
While Brazilian Roulette is available immediately to all Salsa Gator partners, Live Bingo has an exclusive avant-premiere on Betmotion during September and then will be made available for other operators after 1st October.
Salsa Gator has earned a reputation for offering a massive and diverse collection of casino games from top game providers that are proven to deliver results in Latin America. The addition of Copacabana Games' titles enhances the platform's localised offering.
Salsa Technology's Head of Marketing & Sales, Eliane Nunes said: "The famous sidewalk of Copacabana Beach is one of the great symbols of Brazil and the team at Copacabana Games has ensured that its live casino portfolio is bursting with Brazilian energy. We are sure that this inherent Brazilianness will make these games an instant success among our customers."
Andre Schuartz, Copacabana Games CEO added: "Copacabana Games is an ambitious project that places the tropicalisation of casino games at the foundation of its business. And as we know that localisation is also a mantra for Salsa Technology, we are very excited to be working side by side in this partnership."