Prophet Exchange to improve player funnel by replacing KBA with GeoComply's new KYC authentication solution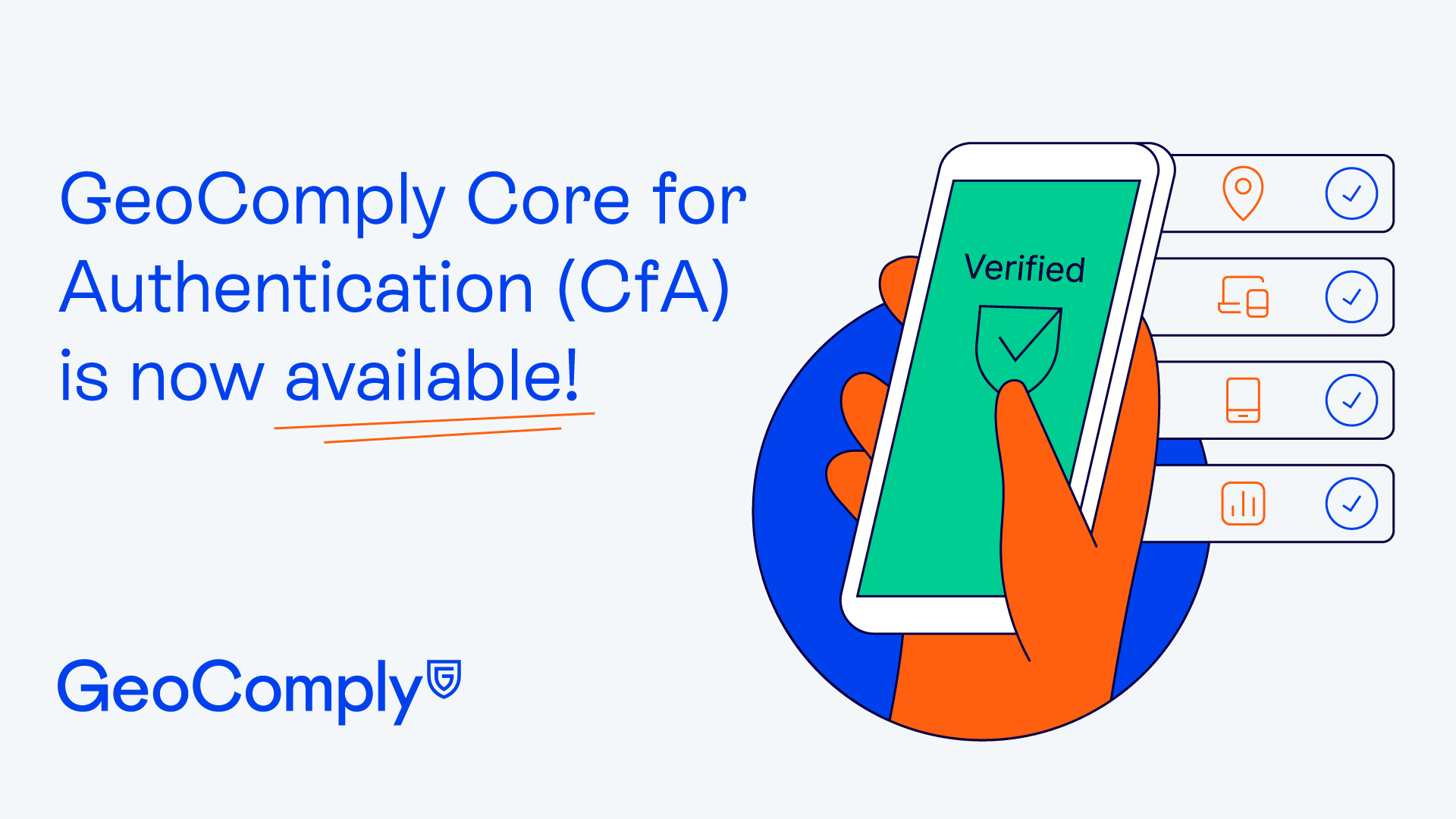 GeoComply Core for Authentication was launched to address the estimated 30 percent user drop-off caused by KBA
GeoComply Solutions Inc. ("GeoComply") announced that its latest innovation, GeoComply Core for Authentication (CfA), is now available to streamline cumbersome registration requirements for players and bolster security, helping prevent fraudsters from setting up malicious gaming accounts.
CfA is a frictionless know-your-customer (KYC) authentication alternative for knowledge-based authentication (KBA). CfA offers the ability to authenticate the user through several data points instantly. CfA's user-friendliness and robust security make this new GeoComply solution an essential tool for online gaming operators looking to improve customer acquisition conversion rates and maintain compliance in the ever-evolving regulatory landscape.
The New Jersey Division of Gaming Enforcement (NJDGE) has given the green light to this state-of-the-art solution. CfA is a much-needed alternative to traditional methodologies that often lead to friction during the customer onboarding process. CfA provides an authentication solution fit for New Jersey or any other jurisdiction where regulations require KBA, document verification, or other forms of enhanced KYC due diligence.
Lindsay Slader, GeoComply's Sr. Vice President of Compliance, expressed her excitement over the NJDGE's decision: "This approval underscores our dedication to creating industry-leading solutions that meet the highest compliance and security standards. With the introduction of this product, we aim to expand our customers' player acquisition funnel, while simultaneously ensuring the integrity of the online gaming ecosystem. We appreciate the New Jersey DGE's commitment to innovation that fosters a secure and player-friendly online gambling environment for the state's residents."
Prophet Exchange, the first sports betting exchange in the U.S., operating in New Jersey, will be the first to deploy GeoComply's new CfA solution. Jake Benzaquen, Co-Founder of Prophet Exchange, remarked: "In the competitive world of sports wagering, ensuring a seamless experience for legitimate users while keeping fraudsters out is paramount. Converting registrations to bettors is also of the utmost importance in this highly regulated landscape. GeoComply's new product offers precisely that – a blend of ideal player UX and security. We're thrilled to integrate this solution into our platform."
BET99 selects GeoComply as its new geolocation provider in Ontario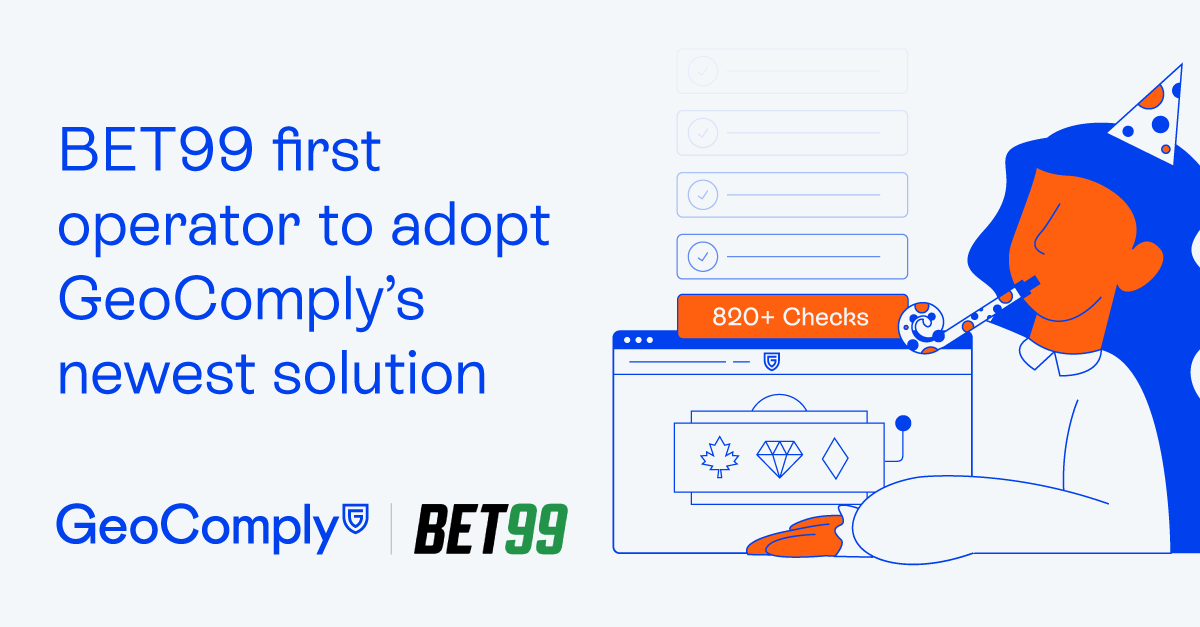 GeoComply Solutions Inc., a leading provider of cutting-edge anti-fraud and geolocation solutions, today announced that Canadian online sportsbook BET99 has chosen GeoComply as its geolocation supplier for Ontario, Canada.
The Canadian-focused sportsbook is determined to provide the very best customer experience with gold-standard geolocation solutions for desktop and mobile that help increase pass rates, detect fraud, and boost gross gaming revenue.
BET99 Chief Technology Officer Paul Nyzuk commented, "We are excited to partner with GeoComply. They have more experience than any other geolocation provider and a commitment to innovation, as evidenced by GeoComply's new No Download Browser Solution. Our priority is ensuring the best player experience while achieving the highest standards in compliance. GeoComply's cutting-edge technology brings tremendous efficiencies so BET99 can achieve these goals."
GeoComply's new solution allows mobile and desktop players to validate their location in one click without leaving the page or downloading a companion app or plugin, thus removing a player pain point and boosting conversion.
GeoComply Senior Vice President Lindsay Slader added: "We are thrilled that Bet99 has adopted our new technology, which makes geolocation compliance easier than ever for players and easier than ever for BET99 to integrate, helping to keep them compliant, profitable and safe."
GeoComply's no-download desktop and mobile solution can help protect operators at all stages of the player journey, from registration to deposit and withdrawal, with fraud solutions that detect spoofing devices, account takeovers, bonus abuse, and other forms of fraud. Operators can proactively mitigate location and payment fraud with deposit and withdrawal checks and extra data review points.
GeoComply releases NFL Week One Report showing increased demand for legal sports betting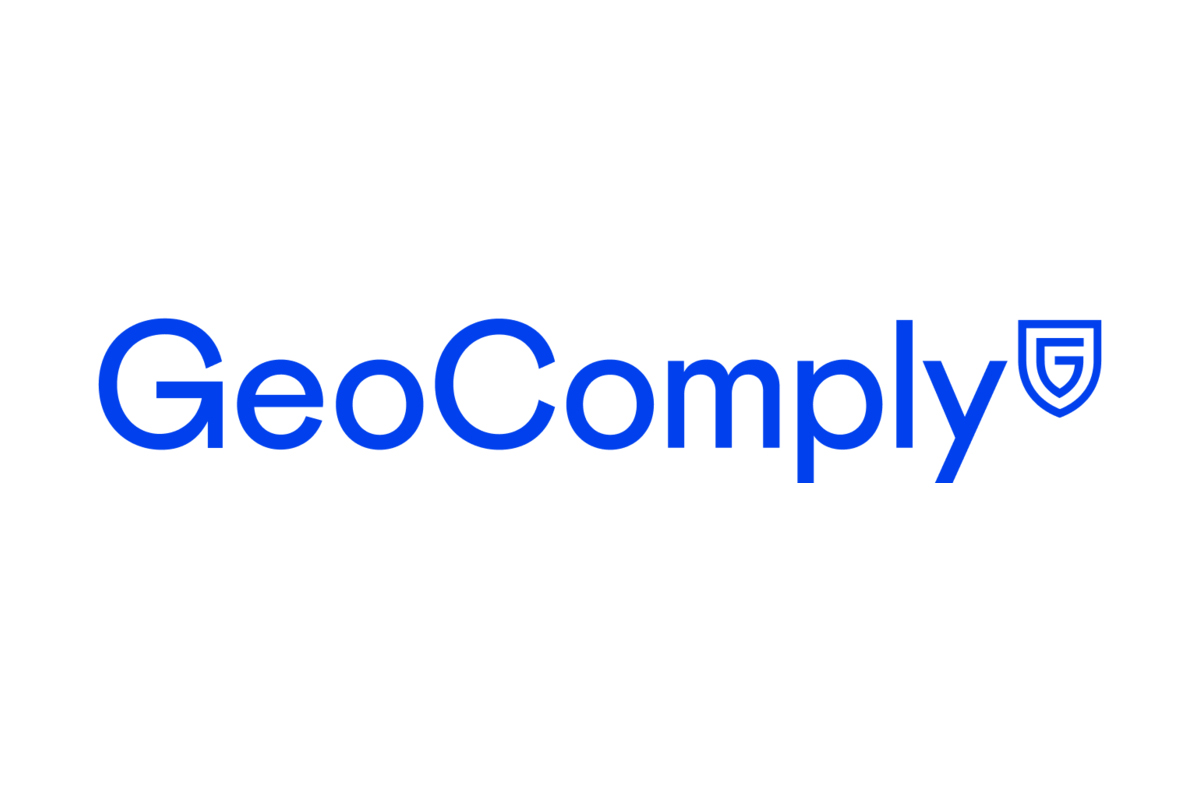 GeoComply Solutions Inc. ("GeoComply"), a leading provider of cutting-edge anti-fraud and geolocation solutions, today released From the Sidelines to the Mainstream, a report analyzing betting data from its systems during the first week of the 2023 NFL season.
The report reveals 242.3 million geolocation transactions, a 56% increase compared to data from the first week of the 2022 NFL season, and a 40% increase in betting accounts across GeoComply's US online sportsbook customers.
GeoComply Co-Founder and CEO Anna Sainsbury commented: "Consumer awareness around the security and fairness of legal online betting platforms has played a pivotal role in the responsible growth of the industry. While the increase in our transaction volume emphasizes the appetite for regulated online sports betting, our data also accentuates an urgent call to action. States without regulated online sports betting should get off the legalization sidelines and unlock their ability to protect consumers and generate significant tax revenue."
Insights found in the From the Sidelines to the Mainstream report include:
Find out which touchdown sparked the most traffic over the opening week
Numbers of geolocation transactions, new and active accounts in MD, MA and OH across GeoComply's online sportsbook customers in these states
New sports wagering accounts registered across GeoComply's U.S. online sportsbook customers throughout regulated states
Analysis of devices used to bet, such as iOS, Android, or PC
Numbers of geolocation transactions and would-be bettors coming from select states that have not legalized
Examples of illegal operators marketing to consumers in states that have not legalized
Today, approximately 47% of the U.S. population has access to legal and regulated online sports betting, a figure that will be boosted to 51% when North Carolina, Maine, Vermont, and Kentucky launch regulated betting as expected in the coming months. However, that still leaves almost half of the country unprotected.
The report reveals significant consumer demand in six states where lawmakers are considering bills to legalize and regulate sports betting next year – Alabama, Georgia, Minnesota, Missouri, Mississippi, and South Carolina.
The high number of consumers attempting to access legal sites in other states illustrates the appetite for legal sports betting and underscores a compelling argument for the legalization and regulation of sports betting in these states. Since the 2018 expansion of legal sports betting, states have collected nearly $4 billion in aggregate tax revenue.
The data in the report was collected from September 3 through September 10, 2023 and is based on GeoComply's aggregated geolocation transactions for its US sportsbook customers in regulated states. Geolocation checks are recorded at various stages of a user engaging with a legal sportsbook, including registering an account, logging in and placing a bet. GeoComply's data does not purport to be definitive or represent the entire regulated US market but is intended to provide general insights into relevant market dynamics.
Underdog Chooses GeoComply as Exclusive Geolocation Provider Across North America
Fantasy sports and online sports gaming operator Underdog has chosen fraud and risk solutions provider GeoComply as its geolocation provider for North America.
Underdog will utilize a combination of GeoComply's Core suite and its Solus product for Underdog's fantasy sports operations and future sports betting products.
"We are thrilled to be working with Underdog," the Business Development and Licensing Vice-President for GeoComply, Sam Basile, said. "With its customer focus and commitment to product innovation and compliance, it has quickly become one of the market leaders in the daily fantasy sports market."
Underdog Fantasy is one of the fastest-growing sports gaming companies ever, with a valuation of $485 million after a Series B fundraising round last year. Underdog has finalized market access agreements in several legalized online sports betting states and is positioned to expand into sports betting in the near future.
"We are proud to work with partners like GeoComply to meet our commitments to our customers and regulators," the Senior Operations Director for Underdog, Matt Garrigan, said. "This partnership is a key component of ensuring that our customers benefit from a safe, compliant and frictionless experience."
GeoComply Core is the most reliable, robust and accurate geolocation, device and user technology available in the gaming market today. Over 80 percent of users go through a geolocation check within three seconds. It delivers geolocation pass rates of up to 98 percent with an IP spoofing detection rate of 99.6 percent. In addition, all Core customers can access GeoComply's fraud prevention tools to protect against bonus abuse, identity theft, chargeback fraud and more.
GeoComply's Solus solution removes friction for web-based daily fantasy players. This solution runs seamlessly on HTML5 browsers so users do not have to download any additional apps or plug-ins in order geolocate themselves.
Powered by WPeMatico