NeoGames Studio launches its eInstant games with Atlantic Lottery in Canada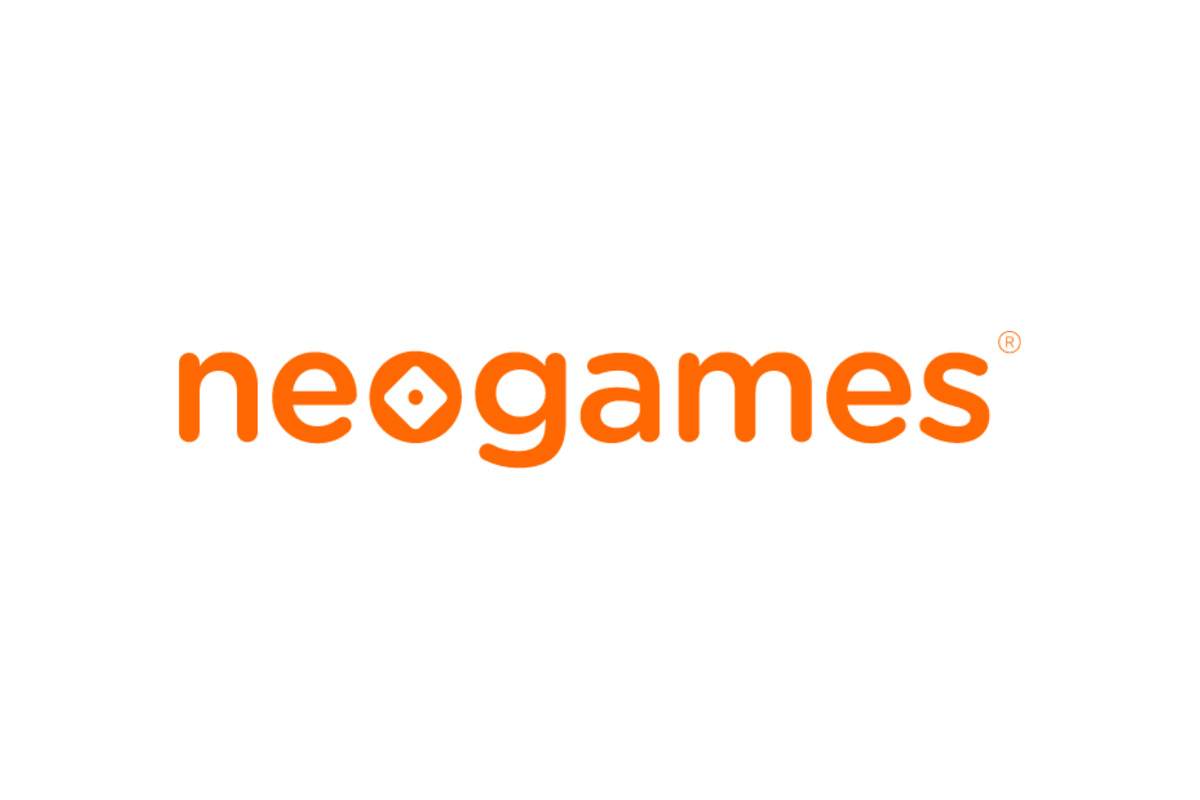 NeoGames S.A., a technology-driven provider of end-to-end iLottery and iGaming solutions, has significantly expanded its reach in Canada through the launch of its premium eInstant games from NeoGames Studio with Atlantic Lottery (AL).
The agreement, through NeoPollard Interactive LLC (NPi), a company jointly owned by Pollard Banknote Limited and NeoGames S.A., and powering the most profitable iLottery programs, sees AL gain access to a rich stream of content created by NeoGames Studio. The lottery can now benefit from a portfolio of award-winning, top-performing games, in a deal that is NeoGames' first pure digital content partnership in Canada.
AL and NeoGames Studio will work together on a roadmap of future games and technological enhancements.
With the latest, most innovative creations from NeoGames reaching the Lottery's players, the launch is expected to support the overall experience AL offers its customers.
As the only regulated iLottery and iGaming operator in Atlantic Canada, AL currently offers a variety of digital entertainment through its alc.ca platform and is the largest eInstant game operator in Canada.
The launch of NeoGames' portfolio of eInstant games represents an expansion in the Canadian lottery market, with AL becoming NeoGames' second lottery customer in the country.
Hili Shakked, Managing Director of NeoGames Studio, said: "We are excited to announce the launch of NeoGames Studio's premium eInstant titles with the Atlantic Lottery. The partnership is our first content-only deal in Canada, and it underscores our commitment to providing advanced solutions that meet the unique needs of our lottery customers.
We are confident that our range of innovative games, such as Desert Fantasy, winner of the 2023 EGR North America Award for "Best New Game", will enhance AL's online footprint and attract new audiences, supporting the company's growth in the iLottery market. It is a partnership designed to help AL maximize profitability and proceeds to good causes, while also providing players in Atlantic Canada with the best possible gaming experience."
Robert Lalonde, Director of iGaming at AL, said: "AL is thrilled to launch NeoGames Studio's innovative content library to further enhance the digital gaming experience in Atlantic Canada. Through this partnership, we will aim to expand our game content and broaden our appeal to players, while maintaining our commitment to responsible gambling."
NEW PUNCH N' PLAY LOTTERY GAMES FROM SCIENTIFIC GAMES LAUNCH IN NORTH AMERICA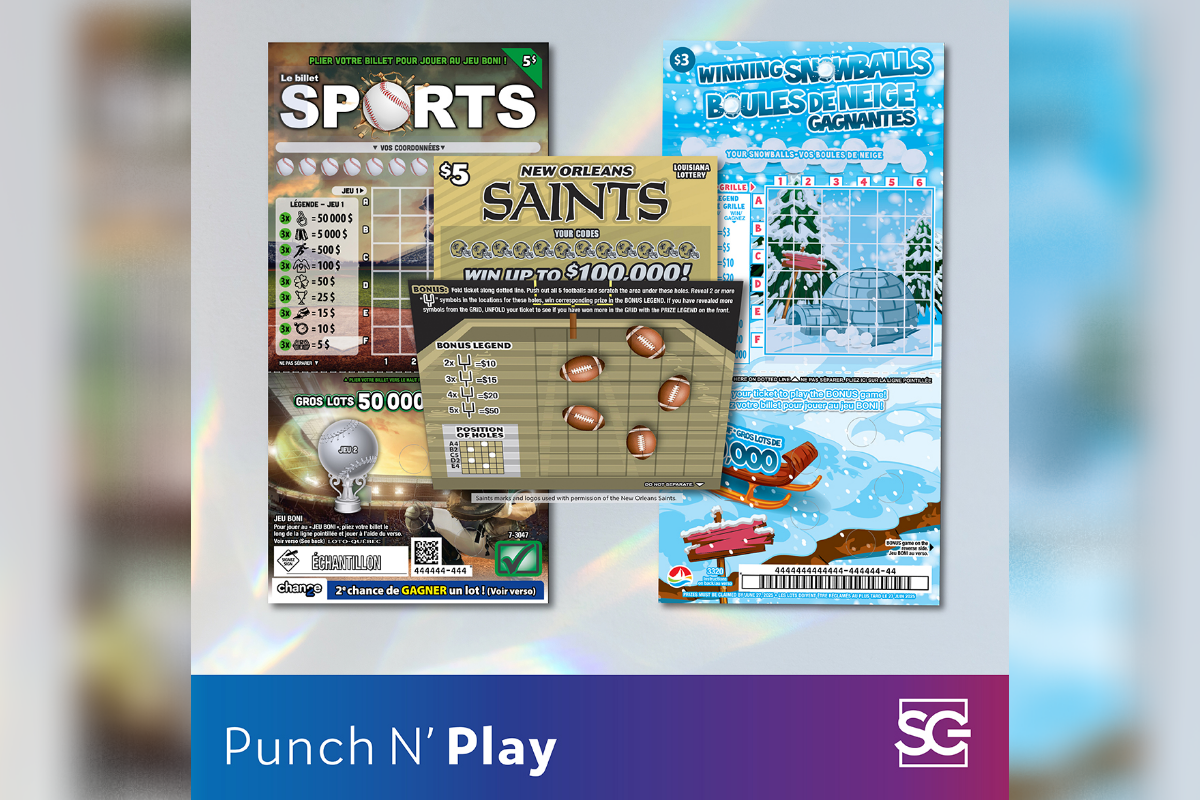 Company Will Also Showcase Punch N' Play Products at North American Association of State & Provincial Lotteries 2023 Conference October 30-November 2
Scientific Games announces that three North American lotteries are offering its latest instant scratch game innovation, Punch N' Play. A patented game enhancement unique to standard one-sided scratch game play, Punch N' Play is a folded card that begins with an intuitive, coordinates play action, then incorporates perforated holes for more chances for the player to win. The concept is a first for the global lottery industry.
The Louisiana Lottery launched the USD$5 New Orleans Saints games in August, followed by Loto-Québec's launch of the sports-themed CAN$5 Le billet game in September, and Atlantic Lottery's upcoming launch of the wintery CAN$3 Winning Snowballs game in November. All three launches feature the excitement of the Punch N' Play experience.
"The Louisiana Lottery is always on the lookout for innovative ways to enhance the gaming experience for our players," said Louisiana Lottery President Rose Hudson. "We thought Punch N' Play was truly a unique concept and saw it as a perfect match for this year's New Orleans Saints-branded game and are proud to be the first lottery to offer it to players."
Punch N' Play products are the newest game enhancement from innovation teams at Scientific Games and part of the company's highly innovative portfolio of Strategic Product Enhancements featuring exciting inks, finishes, play styles and one-of-a-kind combinations that sizzle at retail, entertain existing players and attract lottery newcomers.
"Punch N' Play scratch tickets offer a whole new gaming experience for players. When Scientific Games showed us our ticket design, we found it truly innovative. Le billet sports from Loto-Québec features holes that players can punch and makes them feel like they're at the heart of the sporting action—whether that's soccer, baseball or football," said Catherine Dumont, Senior Product Manager for Loto-Québec.
With Punch N' Play, players scratch coordinates and mark the corresponding play spots on the grid to match three symbols. The opportunity to win continues as the players fold the ticket, punch out the perforated holes, and scratch for more prizes.
"Atlantic Lottery is always on the lookout for new products to ensure there's something new and exciting for all of our players. These Punch N' Play games offer our players a unique twist on a traditional product they know and enjoy, making them an excellent addition to our Scratch'N Win portfolio," said Michael MacKinnon, VP of Product for Atlantic Lottery.
Scientific Games' debut of Punch N' Play comes just prior to the North American Association of State & Provincial Lotteries 2023 Conference to be held October 30-November 2 in Milwaukee, Wisconsin, where games will be showcased along with the company's full portfolio of Strategic Product Enhancements.
"Building an instant game portfolio that responsibly maximizes profit for lottery beneficiaries is truly a balance of art and science. At Scientific Games, data helps strike that balance. The play experience at every price point, playstyle and product enhancement in the portfolio should be strategically planned to entertain players and deliver sales performance," said Danielle Hodges, Director of Global Product Innovation & Development for Scientific Games.
With products representing 70% of instant scratch game retail sales globally, Scientific Games is the world's largest instant games creator, producer and services provider in the world. The company supplies games, technologies, analytics and services to 130 lotteries in 50 countries around the globe, including nearly every North American lottery.
Punch N' Play

 is a trademark of Scientific Games, LLC.  © 2023 Scientific Games, LLC. All Rights Reserved.
SG's Latest WAVE Point-of-sale Technology to Power Atlantic Lottery Retail Growth in Canada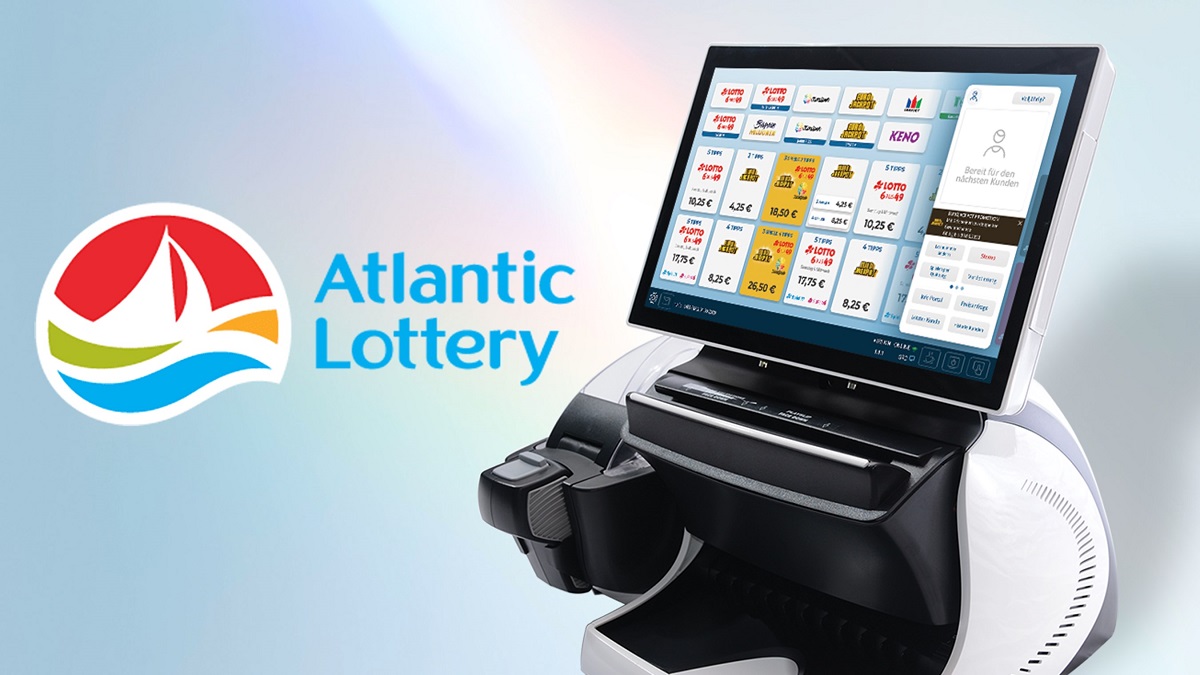 Scientific Games (SG) has announced that it will provide the company's latest WAVE point-of-sale technology across Atlantic Lottery's retailer network of 3000 locations in the Canadian provinces of New Brunswick, Prince Edward Island, Nova Scotia, and Newfoundland and Labrador. 
The technology modernization is part of Atlantic Lottery's retail rejuvenation through a new contract with SG, which also includes other equipment and software.
WAVE is the company's flagship, high-performance clerk-operated terminal designed for ease of use and speed of service in a variety of sizes to meet the needs of different retail environments.
The new WAVE terminals follow a rollout of Scientific Games' award-winning PlayCentral HD self-service kiosks for Atlantic Lottery throughout summer 2022, the first full player self-service technology in Canada. Offering players expanded access to lottery draw and instant scratch games as well as sports betting, the full-sized PlayCentral HDs kiosks feature age verification, as well as cash and cashless payment options. Available in the provinces of New Brunswick and Newfoundland and Labrador, the convenient, self-service kiosks are part of Atlantic Lottery's strategic goal to modernize the retail experience to better meet the needs and expectations of its players and retailers.
Joey Cormier, VP of Channels for Atlantic Lottery, said: "Atlantic Lottery is excited to support our plans for retail evolution over the next five years with advanced technology at point-of-sale. We are delighted to have advanced terminals for our retailers, and we are aligning with rapidly moving modernization trends taking place at retail."
An advanced, modular central gaming system from Scientific Games was implemented for Atlantic Lottery in 2017. In addition to retail and gaming systems technology, Scientific Games supplies Atlantic Lottery with a full digital lottery system and player subscription services and is the primary provider of its successful Scratch'N Win games. The company's relationship with Atlantic Lottery dates back to 1983, resulting in a partnership that has kept pace with technology advancements over the decades and driven growth across the Lottery's entire portfolio.
John Schulz, President, Americas & Global Instant Products for Scientific Games, said: "As retailers adapt to workforce challenges and consumer convenience, advanced retail point-of-sale technology is crucial. We will see retail technology, including self-service, have an increasingly important role in driving lottery performance. The Atlantic Lottery's new systems infrastructure implemented with Scientific Games supports the Lottery's ability to adapt swiftly to ensure relevance, growth and sustainability in a rapidly changing world."
Powered by WPeMatico
Pariplay agrees new deal with Atlantic Lottery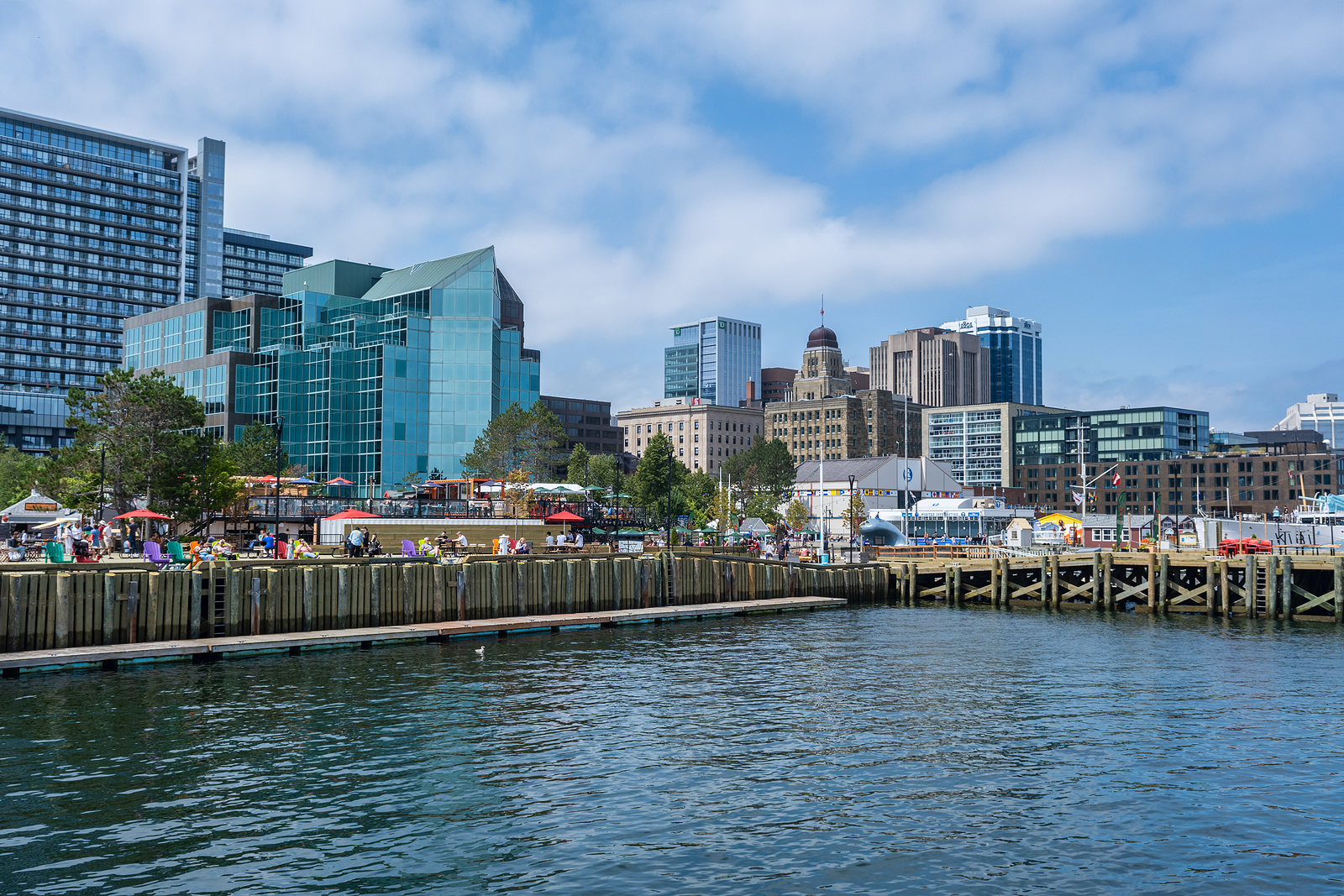 NeoGames S.A subsidiary Pariplay, the leading aggregator and content provider, has boosted its presence in the regulated Canadian market through a partnership with Atlantic Lottery (AL).
The new agreement enables Pariplay to offer innovative, feature packed content from Wizard Games, as well as a wide variety of aggregated third-party games, to players across Atlantic Canada through its Fusion platform.

AL, which is branded as Atlantic Lottery or Loto Atlantique, is a Canadian organization that provides government-regulated and responsible lottery products across Atlantic Canada. It is a World Lottery Association (WLA) operator that returns 100% of its profits to the communities of Atlantic Canada.

The deal represents a continuation of Pariplay's ongoing strategic focus of becoming a major player in regulated Canadian markets. It follows on from the recent launch with AGLC in Alberta and a string of agreements with tier-one operators in Ontario, where Pariplay also possesses a local B2B gaming license.

Andrew Maclean, VP of Sales at Pariplay, said: "The regulated North American markets are of major importance to Pariplay and we are having considerable success, including in Canada where we have a strong product offering available. With that in mind, reaching an agreement with ALC is another major milestone for us as we continue to roll out our content across the country. It is an exciting deal and one that we believe will prove fruitful for all parties."

Michael MacKinnon, VP of Gaming at Atlantic Lottery, said: "Our goal was to find a new main supplier that could bring strong content to our customers and this deal with Pariplay provides exactly that. It's a major deal for us and we believe it's one that will strike a chord with our customers when the content goes live later this year."
Powered by WPeMatico