Evil Geniuses and Thunderpick Expand Partnership with Sponsorship of Dota 2 Team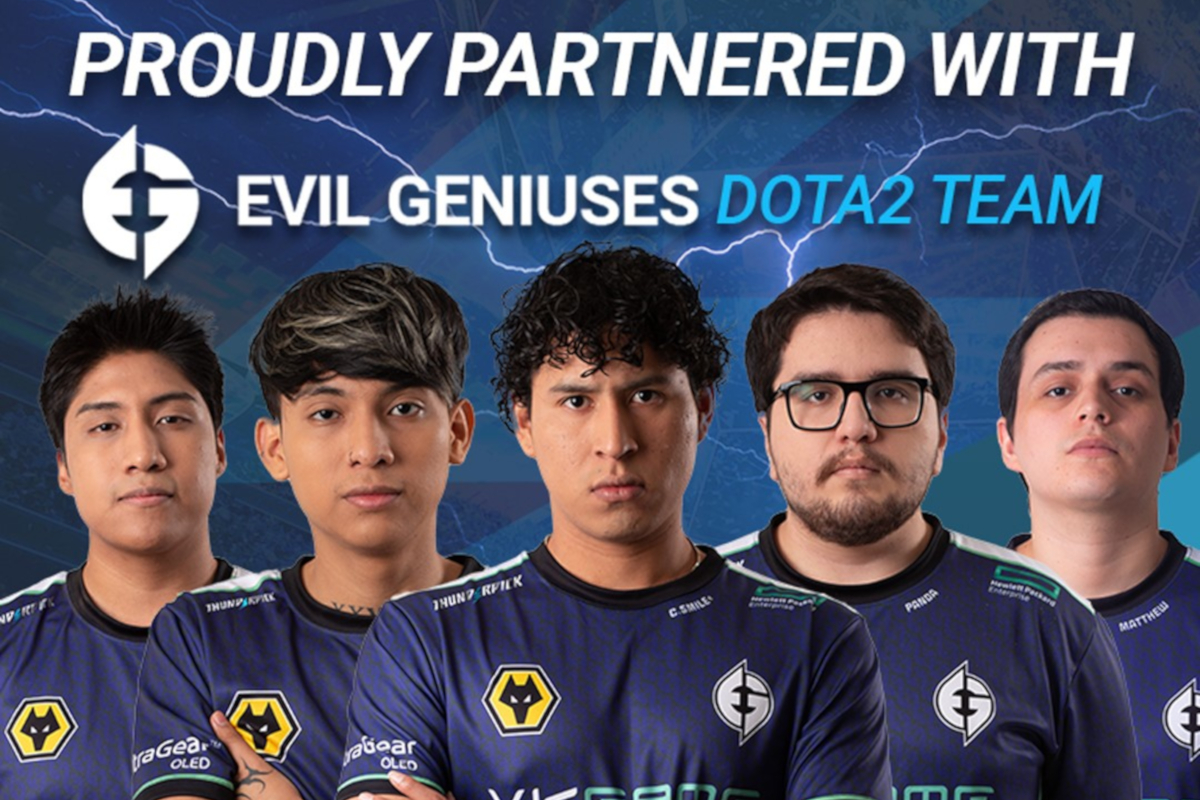 Today, Evil Geniuses, a leading global entertainment and eSports organization, announced an expansion of its partnership with Thunderpick, the leading online crypto betting platform made by eSports fans for eSports fans. With this expansion, Thunderpick signs on as a partner of the Evil Geniuses' Dota 2 team, reflecting Thunderpick's continued investment in supporting the global growth of eSports.
Evil Geniuses' current Dota 2 roster joined the team in late-2022 following The International 11 and is composed of players previously from other top Dota 2 teams in South America. The establishment of this team marked Evil Geniuses' first foray into South American eSports as the team and its staffers come from various countries in South America.
The Evil Geniuses Dota team has accomplished great results so far in 2023, including:
First Place – DPC SA 2023 Tour #3: Division 1
Fourth Place – ESL One Berlin Major 2023
The first South American team to finish in the top four at a Dota 2 Major tournament during the DPC circuit.
"We've been so happy with Thunderpick as our presenting partner on the Counterstrike side and are thrilled to harness this support for our Dota 2 team," the Head of Global Partnerships for Evil Geniuses, Leonard Edwards, said. "This collaboration has been mission-aligned from the start to bring eSports experiences to wider audiences and support players. Its expansion reflects the continued shared vision and investment from both our organizations to advance the success of eSports on a global scale."
"Being a part of Evil Geniuses' eSports journey has been incredibly rewarding and we're ready to take our partnership to the next level and help drive the growth of eSports around the world," the Head of Strategy for Thunderpick, Kelly Sanders, said. "We're excited to extend our support to this team's pursuit of excellence in the competitive world of Dota 2, investing not only in the players, but also in the fans whose passion for eSports fuels our own."
In celebration of this partnership, players and fans can look forward to exclusive team content, fan experiences and so much more as the team gets ready for The International 12 Dota 2 world championship this October.
To learn more about Evil Geniuses, visit http:// EvilGeniuses.gg. For more information on Thunderpick, visit http:// Thunderpick.io.
Rivalry Corporation Launches Same-Game Parlays for eSports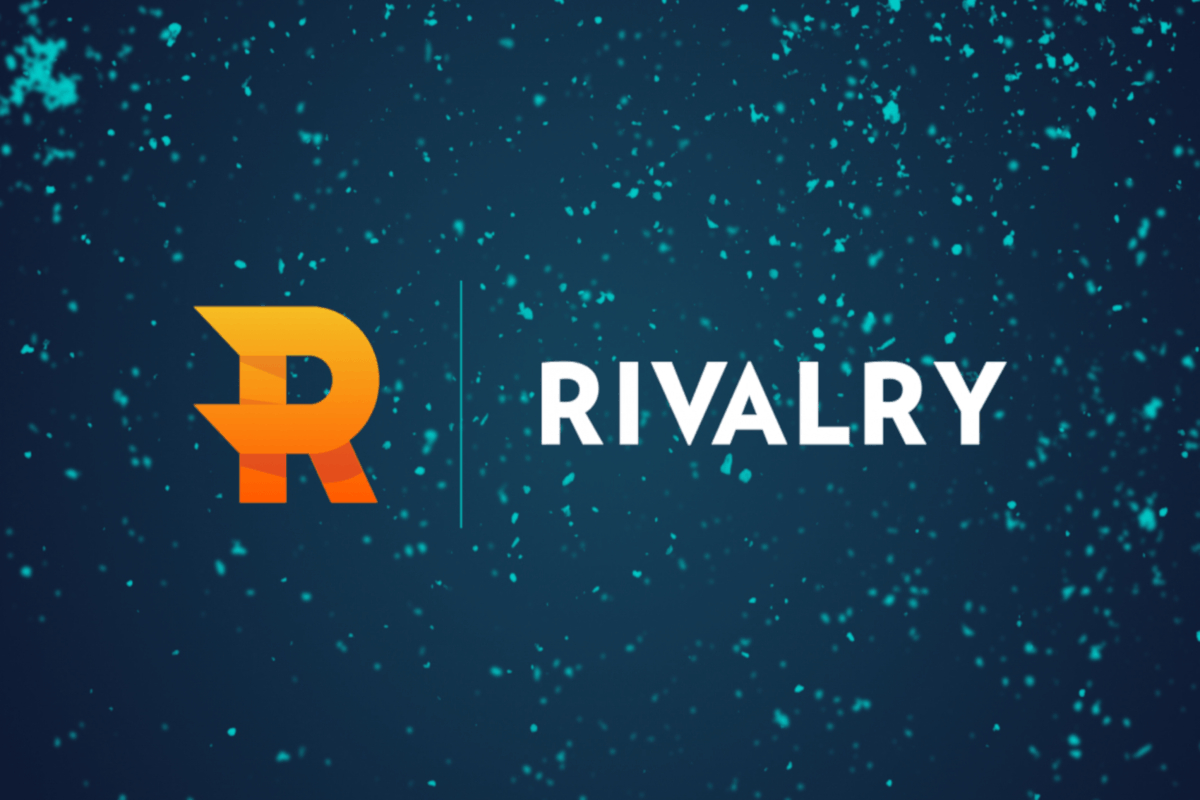 Rivalry Corporation (TSXV: RVLY) (OTCQX: RVLCF) (FSE: 9VK), an internationally-regulated sports betting and media company, today announced the launch of its eSports same-game parlay product, allowing users to combine multiple bets within a single esports match for a higher potential payout. The new product feature, which will be known as Same Game Combos on Rivalry, is available for top League of Legends, Counter-Strike and Dota 2 eSports matches.
"Finding success among 'Millennial' and 'Gen Z' customers means being first to introduce new sports wagering experiences at the edge of technical and product innovation where this audience lives," the co-founder and Chief Executive Officer for Rivalry Corporation, Steven Salz, said. "Same Game Combos brings one of the most popular bets on the board to an audience of deeply engaged eSports fans while extending Rivalry Corporation's position at the vanguard of betting entertainment."
Same Game Combos will tap into what has quickly become one of the most popular ways to bet globally and wager of choice for casual users seeking the experience of a small wager that can return a large payout. The product feature, made capable through data feeds provided by PandaScore, will lend itself to improved player acquisition and hold across Rivalry Corporation's core eSports betting offering, which accounted for over 90% of sportsbook handle in 2022.
Same Game Combos will also feature custom branding and animations to further elevate the entertainment value on Rivalry Corporation and create a proprietary sports wagering experience geared specifically for the next generation of fans. This includes unique visuals and interactive elements tailored to 'Millennial' and 'Gen Z' entertainment preferences.
"It's important to add depth to our products and more options for our users," the Product Design Director for Rivalry Corporation, David King, said. "We are building for an under-30 demographic that has high expectations for the entertainment products it consumes. Delivering on that level of entertainment, while creating a meaningful user experience, adds material value to the Rivalry Corporation platform."
Same Game Combos are available immediately to all Rivalry Corporation users globally. The company intends to continue developing the product and design over time, incorporating more depth, betting markets and new esports titles such as Valorant and more.
Unraveling the Most Impressive Prize Pools in Esports History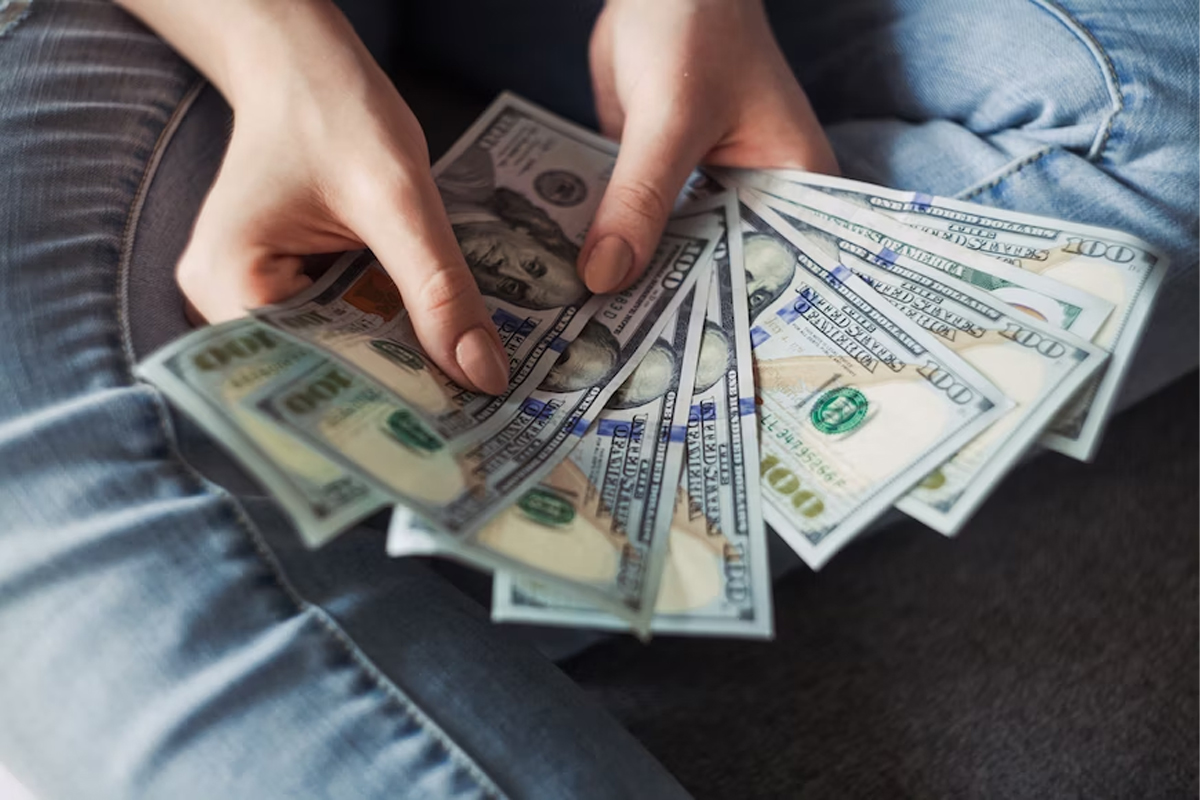 The eSports world will have its collective eyes focused on Seattle starting on October 27th. This is because the Emerald City will once again be hosting The International. For those who don't follow eSports, The International is the flagship event for Dota 2 and it has been an annual occurrence since 2011. That year, Ukraine's Natus Vincere won the event earning a share of the $1.6 million prize pool.
While a $1.6 million prize pool is impressive, it is a mere drop in the bucket compared to some of the cash prizes that have been paid out in more recent eSports competitions. While bettors can earn a nice chunk of money betting on eSports at top Dota 2 betting sites or other top-tier bookmakers specialising on other eSports,, the big money remains in those massive prize pools.
Let's examine a few of the most popular eSports and find out about the record-breaking prize pools they have offered.
PUBG – $4.13 Million
PUBG launched to much fanfare in 2018, and it didn't take long to establish itself as a major eSport. By 2020, PUBG competitions were offering millions of dollars in prizes. The Peacekeeper Elite League 2020 season set a new record with its $3.1 million prize pool. New records would be set in 2021 and then again in 2022 when the prize pool for the Peacekeeper Elite League generated $4.1 million in cash prizes.
Just three months after that record-breaking prize pool was disbursed, the Peacekeeper Elite League once again broke records with $4.13 booty. It's safe to say that this PUBG record will eventually fall, but it currently stands as the biggest prize pool for a PUBG event.
Call of Duty – $4.6 Million
In 2018, the Call of Duty World League Championship offered the biggest prize pool the eSport had ever seen. That record of $1.5 million quickly fell as the 2019 iteration of the CoD World League Championship saw $2 million in cash divided amongst the competitors.
While the 2022 and 2013 Call of Duty League Playoffs both broke the $2 million barrier, neither one really came close to the record-breaking $4.6 million prize pool offered at the 2020 CoD League Finals. That one still reigns supreme.
League of Legends – $5 Million
League of Legends is one of the most popular eSports on the planet. The game was released in 2009 and it quickly became popular among players and viewers. When the first LOL World Championship was held in 2011, the event boasted a prize pool of $100,000.
Things were a lot different at the 2016 World Championship when the prize pool eclipsed the $5 million mark. While the prize pool of the 2017 World Championship rang in at an impressive $4.95 million, subsequent events have seen prize pools average about $2.25 million. As such, that $5 million prize pool offered at the 2016 World Championship stands as the record in the realm of League of Legends.
Fortnite – $30 Million
Fortnite was released in 2017 making it one of the newer eSports to find success in a global market. Two of the earliest Fortnite competitions were the Fortnite Celebrity Pro-Ams in 2018 and 2019. Both had $3 million up for grabs. However, it was the $6 million prize pool at the Fortnite Fall Skirmish in 2018 that set the bar. Albeit temporarily.
The biggest prize pool in Fortnite history was offered less than a year after the record-breaking Fall Skirmish. The Fortnite World Cup Finals 2019 didn't just break the record, but the $30 million prize pool obliterated the previous record. It wasn't only a record prize pool for Fortnite, but it stands out as one of the most lucrative prize pools in eSports history.
Dota 2 – $40 Million
When it comes to offering massive prize pools, no eSport does it quite like Dota 2. And when it comes to Dota 2 competitions, the annual International is in a league of its own. The inaugural International was held in 2011 and boasted $1.6 million in cash prizes. The prize pools would exponentially grow over the next decade. The International 2019 had a staggering $34.3 million up for grabs which set an all-time eSports record.
Then came The International 2021. Eighteen of the world's most talented Dota 2 players gathered in Bucharest with an eye-watering $40 in cash prizes at stake. This was and still is the largest chunk of cash ever awarded in any eSports competition.
Most Popular Esports Raging in the Market in 2023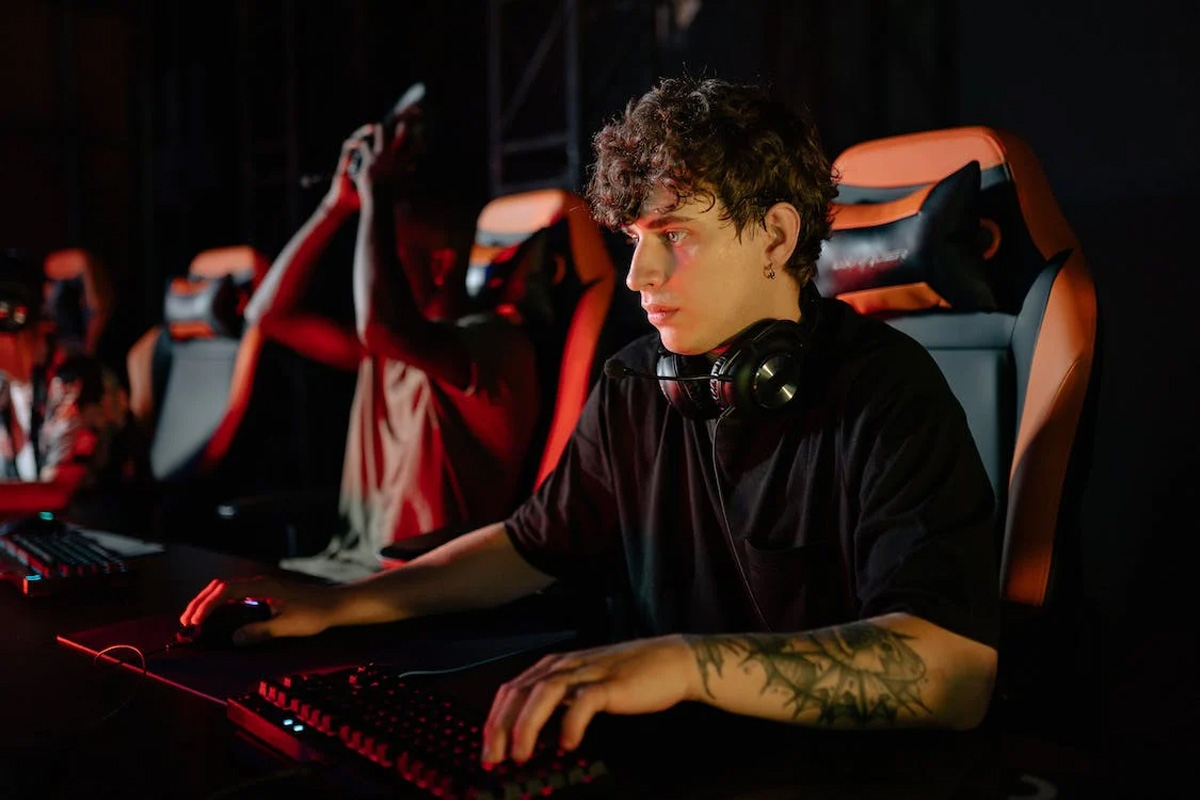 The Esports industry is always buzzin'. There are way too many options and a suitable choice for literally everyone!
Best Esports Games Of 2023
Your parents are either a) out of touch or b) oblivious to the future if they have ever described your love of video games as a major time waster. Even though it may sound overly harsh, this point of view has some validity. Esports, the competitive gaming segment of the video game industry, has amassed sizable audiences, massive prize pools, and sponsorships, enabling top players to transform their pastimes into lucrative careers. Games from many different genres, both well-known and obscure, are included in Esports—the scene in the Esports sector for all players.
Are shooters your thing? Using Counter-Strike Global: An offensive opponent can be destroyed with a few caps. Do you want to participate in a Titanic battle royale? PlayerUnknown's Battlegrounds has you covered. Fan of sports? The NBA and Take-Two Interactive, the publisher of the immensely popular NBA 2K video game franchise, partnered to introduce the NBA 2K eLeague as a synthesis of the two worlds. The Esports industry has a video game and related scene for everyone. If you want to start betting on Esports, check out https://gg.bet/en/fortnite
There could be an excess of choices. The abundance of multiplayer, competitive video games on the market makes it intimidating to begin playing or watching competitive video gaming. Fortunately, this ranking of the best Esports games can guide you. Every game competing for that mouthwatering Esports cash is not worth your time. Additionally, there are several of those.
The Most Popular Esports of 2023
1. Apex Legends
After creating two excellent but underrated Titanfall games with the aid of the hugely successful battle royale shooter Apex Legends, developer Respawn finally received the credit it always deserved.
Instead of controlling hefty robots in Apex Legends, which is set in the Titanfall universe, you can control quick infantry. Fortunately, these lively people have a wide range of specialized knowledge. For instance, Mirage and Wraith can travel between realities and create holograms.
Effective communication techniques also keep the team together. Apex Legends has continued to gain great popularity because of its ongoing tournaments. Look at the schedule for the incredibly huge prize pools for upcoming tournaments.
2. Counter-Strike: Global Offensive
Valve's 2012 release of Counter-Strike: Global Offensive (CS: GO) was built upon a long tradition of multiplayer first-person shooter games, such as the original Counter-Strike and Counter-Strike: Source. Years later, the action-packed PC game mostly compares positively with more modern titles, thanks partly to its solid core gameplay and active community. However, Overwatch's theme depth and CS: GO's declining aesthetics are also shortcomings. Nevertheless, many people enjoy CS: GO's simple gameplay and very competitive Esports culture, including the Eleague Major, a $1 million prize competition.
3. Dota 2
The saying goes, "Easy to learn, hard to master." This phrase is used to denote various things, especially in gaming. One of the few games that best illustrates the adage is Defence of the Ancients 2 (Dota 2), one of the world's most popular multiplayer online battle arena (MOBA) games. In this free-to-play MOBA, you must select one of the more than 100 playable Heroes and engage in a battle using that character's unique abilities, attributes, and playstyle to help your team win.
4. Call of Duty: Warzone 2.0
In the increasingly crowded battle royale market, Call of Duty still had much to offer shooter aficionados, as the original Warzone showed. Alongside the release of Modern Warfare II was a full-fledged sequel called Warzone 2.0. Building 21 and DMZ, two new game modes, are available as a result. As with the first Warzone, a popular series won't immediately lose so many players. For expert players who wish to compete in major competitions, version 2 is currently the hottest.
Final Thoughts
Recent years have seen an increase in the popularity of esports video games, which are intensely competitive computer games dominated by titles like Valorant and Counter-Strike: Global Offensive. Players compete against one another in rounds in a variety of genres, such as first-person shooters and arcade beat 'em ups, to see who is the greatest.