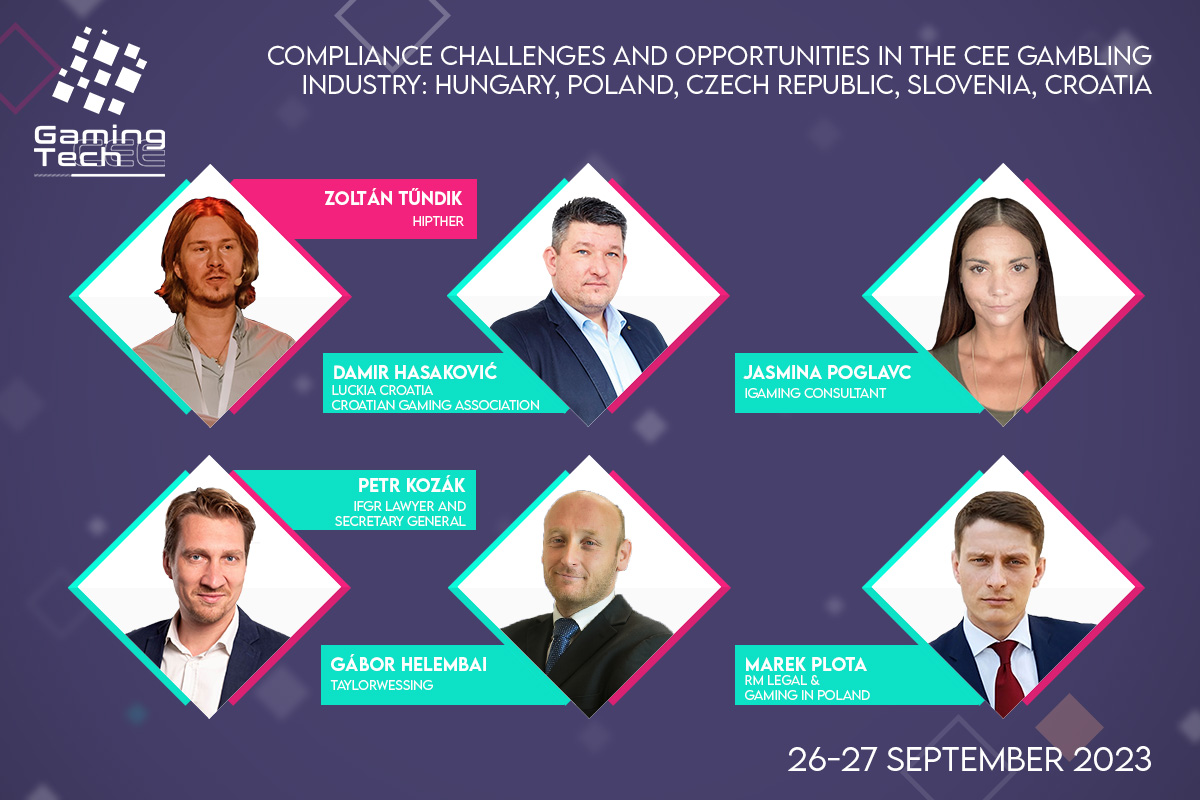 Reading Time:
2
minutes
GamingTech CEE is around the corner, taking place on September 26-27, 2023, at the prestigious Ritz Carlton Budapest. The leading event for exploring the latest tech innovations in the gaming industry within the Central and Eastern European (CEE) region promises to be a game-changer, featuring panel discussions on a wide range of topics.
The ultimate destination for industry professionals, innovators and enthusiasts, GamingTech CEE – brought to you by the #hipthers – offers a unique opportunity to gain a deeper insight into how the gaming industry is evolving within the region. With a focus on compliance, innovation, and networking, this event offers a platform for industry professionals and enthusiasts to stay ahead in the dynamic world of gaming technology.
Day 1 of the event will kick off with a thought-provoking panel discussion aimed to explore compliance challenges and opportunities in the CEE region. The panel, moderated by Zoltán Tűndik, Co-Founder at HIPTHER, will bring together industry experts, legal professionals and representatives from regulatory bodies to discover multiple perspectives. The experts will present the latest developments in the regulatory landscape, including updates to licensing procedures, advertising restrictions, responsible gambling measures and anti-money laundering requirements.
The CEE region, comprising Hungary, Poland, Czech Republic, Slovenia, and Croatia, has been experiencing remarkable growth in the gambling sector. However, each country presents its unique regulatory framework and evolving landscape, posing both challenges and opportunities for operators, regulators, and other stakeholders.
Panelists
Marek Plota – Founding Attorney at RM Legal & Gaming In Poland
Gábor Helembai – Counsel in the Corporate Practice Group of the Budapest office of TaylorWessing
Petr Kozák – IFGR Lawyer and Secretary General
Jasmina Poglavc – iGaming Consultant
Damir Hasaković – SLOT manager at Luckia Croatia and Board Member at Croatian Gaming Association
One of the key objectives of the panel discussion is to highlight the potential opportunities and advantages within the CEE region. This includes an examination of the growing demand for online gambling, the emergence of new technologies like blockchain and cryptocurrencies, and the potential for cross-border collaboration and harmonization of regulations. Attendees will also have the opportunity to ask questions from the panelists, providing further insight into specifics of the region.
Register to the event
GamingTech CEE is more than just a conference; it's a platform for networking, knowledge sharing, and fostering collaborations in the gaming technology sector. Attendees will have the chance to connect with industry leaders, explore cutting-edge innovations, and gain a competitive edge in this rapidly evolving industry.
Registration is still open for those interested in joining this and other enlightening discussions and being part of the GamingTech CEE experience. Register for the conference now or find out more about GamingTech CEE on the official website.