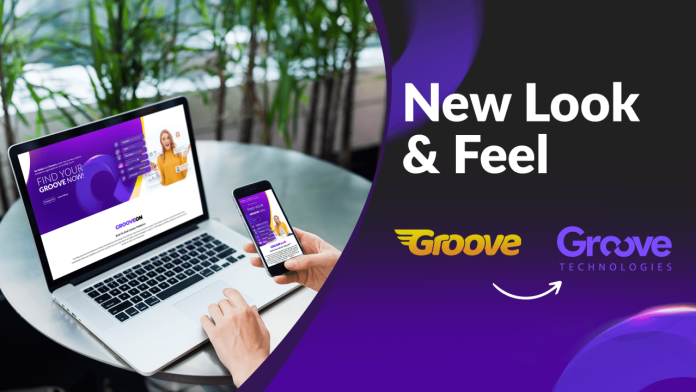 Reading Time:
2
minutes
Groove's new services include a turnkey offering called GrooveOn and a games studio
New back-office technology with smart-data to help maximise operator performance
Aggregator and platform Groove has been on a technology drive to coincide with the company's update of logo, colour scheme and website at a new web domain: www. groovetech .com. Showing their technology muscles, the latest round of development has been to create new easy-to-use operator tools to further facilitate operator success, including a smart-data capability that gives operators valuable insights on player trends and content to serve players with more and better-suited content.
Over the last seven years Groove has partnered with over 100 content partners as the company has firmly established itself as a competitive platform supporting a significant cluster of casino brands.
The company, Groove Tech, has reorganised its brand platform, embracing Groove as the overarching commercial brand with aggregation as GroovePlay and the new turnkey service GrooveOn. The new master brand has a refreshed colour palette, principally to reflect the next generation technology and services now being provided by the company.
Groove's team has continued to refine their service vision and mission and is working to introduce easy-to-use technology that helps maximise casino ROI through the implementation of data-driven AI that identifies the best games for each market and individual casino brands. The upgraded tech stack is an integral part of the brand rejuvenation and operators such as GreenFeather, Topia and Super Sonic have already begun migrating their casinos to the improved platform.
In addition, the company's back-office has seamless access to other key differentiators for casino brands, such as tournaments and free spins, which can be deployed rapidly to impact market behaviour and generate excitement around casino brands that translates into game time and sustainable revenue streams.
Through the smart-data enabled back-office, operators are now able to more efficiently gather data on the outcomes of various initiatives in one screen using the new feature, while a new AI lobby is currently in development and should be introduced this year. The tool is easy to navigate and there are plenty of opportunities to discover new content.
With a strong roster of game partners, Groove continues to grow its library of games, adding more than 100 new games each month. These games range from time-tested classics to the most cutting-edge titles to hit the market. They include bingo, sports betting, casino games, and content that is compatible with lottery providers.
As part of the new business strategy behind the Groove brand, the company has announced its own dedicated games studio, GrooveStudio, which has a portfolio of 32 immersive slots, table and crash games with a pipeline of 10 new games in production.
Yahale Meltzer, COO and co-founder at Groove, added: "Groove's new logo represents the modern, world-class service we offer to our operator cluster; the creativity in our new look is vitally underpinned by significant innovation in our technology platform. We are a bigger company with bigger ambitions and we look forward to seeing the fruits of this brand and technology refresh as a driver of further growth."