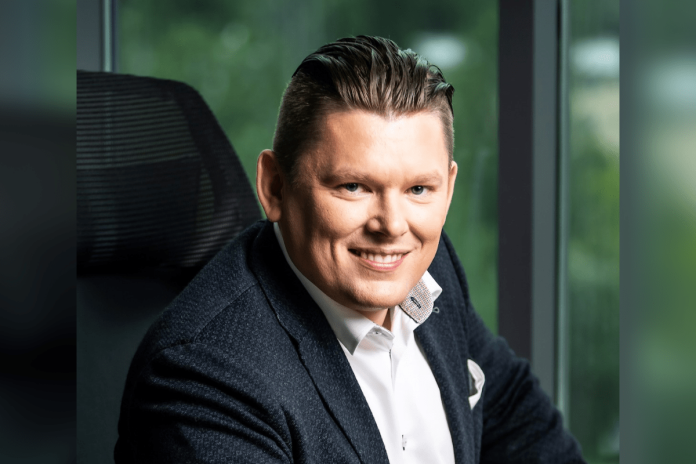 Reading Time:
3
minutes
BETFAN, a Polish legal bookmaker, has generated sales of EUR 77 m in 2021, an increase of nearly 90% year-on-year. The bookmaker, operating only since April 2019, has been growing by leaps and bounds and reported a net profit of EUR 0.76 m for 2021. The company's plans for 2022 include further double-digit revenue growth, the launch of a new mobile and desktop app and more technological innovations, as well as investment in a network of self-service betting terminals.
BETFAN is one of the youngest domestic bookmakers legally operating in Poland. The company offered its first bets in April 2019, doing business exclusively online. Since then, it has consistently expanded the scale of its operations. Also, despite the pandemic-related restrictions on the organisation of sporting events, the company achieved net profitability in record time, after less than three years of operation – something no bookmaker on the Polish market had accomplished before.
The increase in financial results for 2021 was accompanied by an 85% year-on-year increase in the number of customers and a significant expansion of the offer. Last year, bettors had almost 1 billion betting opportunities at BETFAN, which meant a 20% year-on-year increase in the number of bets prepared by the betting department. When developing its offering, BETFAN places great emphasis on respecting responsible gaming principles and regularly trains its employees in this regard.
"When we started our business three years ago, we had very ambitious plans and we have been consistently pursuing our objectives ever since. We benefit from the fact that the betting market has grown by around 50% last year and this year it is expected to grow by between 15% and 20%. However, BETFAN has been growing much faster than the industry itself and we will aim to maintain this trend in the coming years as well. At the same time, we have a strong advantage in terms of business efficiency and cost effectiveness. It is not that difficult to pour huge amounts of money into marketing and sponsoring to boost sales while still losing on the deal. And this is exactly what happens on the Polish market. We have a completely different strategy – we plan expenditures very carefully and we only use measurable marketing tools with an adequate rate of return. We also place great emphasis on technological development. Our strategy has always been focused on the mobile segment, which is becoming increasingly important and is driving the majority of our sales. This approach currently places us among the main players on the bookmaking market, even though we are competing with many brands that have a longer track record and much more capital than we do", says Łukasz Łazarewicz, co-owner and Chairman of the Supervisory Board of BETFAN.
BETFAN will have larger capital needs in 2022. The company is investing in modern technologies – having implemented a new integrated CRM system, it is now revamping its mobile and desktop platform, and building a network of betting corners with self-service betting terminals. At the same time, the bookmaker has been testing a new concept of betting and sports pubs in several locations.
"Last year, investments in the retail segment weighed on our result, but in 2022 we plan to make this business area profitable as well. We want to prioritise betting terminals, which are the future of the point-of-sale channel. We have already opened 60 betting corners and this year we plan to open 90 more", announces Łukasz Łazarewicz.
At the end of 2021, i.e. after less than three years since its launch, with nearly 3.5 percent share of the Polish bookmaking market, BETFAN ranked 6th among all 19 companies operating legally in the sector. After three years of operation, BETFAN has paid PLN 86 million in gaming tax to the state budget. The company intends to continue growing using innovative internet marketing tools and taking advantage of favourable trends in the bookmaking market.
"The situation on the legal betting market in Poland is extremely interesting, especially with what is happening behind the backs of the two largest companies. Competition is becoming increasingly fierce, and on top of that the pandemic has exposed many issues in the companies' business models. At BETFAN we employ different approaches to make the most of the potential of this growing and ever-changing market," adds Łukasz Łazarewicz.
Powered by WPeMatico