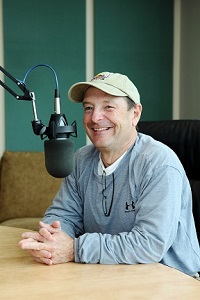 This Week, Wayne Kimmel had a conversation with Bill King, Senior Writer at the Sports Business Journal (SBJ), on the SeventySix Capital Sports Leadership Show.
King is SBJ's lead reporter on the sports betting industry. He is also a contributor to SBJ's In-Depth stories, Special Report coverage and profiles, in addition to covering boxing, MMA and the field of sports business education. He has won numerous national and regional writing awards since joining SBJ in 1998.
Recently, King exclusively covered U.S. Integrity's joint venture with LEARFIELD to provide collegiate athletics departments monitoring, education, and advisory services with BetDetect, and announced SeventySix Capital's initial close of its second sports-focused venture capital fund.
King discusses the future of sports betting and shares stories from an accomplished sports journalism career, including the in-depth stories he wrote about Pittsburgh Steelers owner Dan Rooney, Chicago Bulls and White Sox owner Jerry Reinsdorf and former Major League Baseball Commissioner Bud Selig.
Tune in to find out more!
Powered by WPeMatico